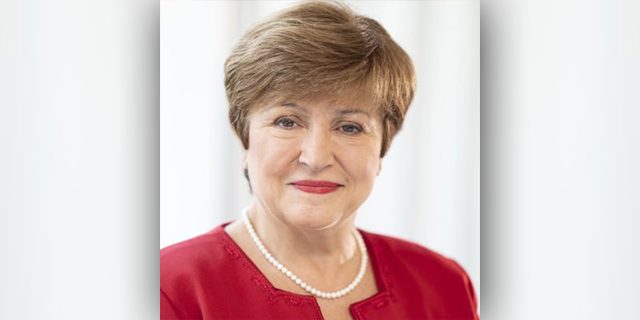 "We anticipate the worst economic fallout since the Great Depression," International Monetary Fund [IMF] Managing Director Kristalina Georgieva said, adding that the economic crisis is expected to hit vulnerable countries the hardest, such as the low-income nations.
Ms Georgieva said, "I want to begin by wishing my personal best to everyone—for you and your families' health and safety during these difficult times.
"Today we are confronted with a crisis like no other. Covid-19 has disrupted our social and economic order at lightning speed and on a scale that we have not seen in living memory. The virus is causing tragic loss of life, and the lockdown needed to fight it has affected billions of people. What was normal just a few weeks ago—going to school, going to work, being with family and friends—is now a huge risk.
"I have no doubt that we will overcome this challenge. Our doctors and nurses are fighting it around the clock, often risking their lives to save the lives of others. Our scientists will come up with solutions to break COVID-19's grip. Between now and then, we must marshal the determination of all—individuals, governments, businesses, community leaders, international organizations—to act decisively and act together, to protect lives and livelihoods. These are the times for which the IMF was created—we are here to deploy the strength of the global community, so we can help shield the most vulnerable people and revitalize the economy.
"The actions we take now will determine the speed and strength of our recovery. That will be the focus of the IMF's 189 member countries when we meet in our virtual Spring Meetings next week.
"First, let's look at where we stand. We are still faced with extraordinary uncertainty about the depth and duration of this crisis.
"It is already clear, however, that global growth will turn sharply negative in 2020, as you will see in our World Economic Outlook next week. In fact, we anticipate the worst economic fallout since the Great Depression.
"Just three months ago, we expected positive per capita income growth in over 160 of our member countries in 2020. Today, that number has been turned on its head: we now project that over 170 countries will experience negative per capita income growth this year.
"The bleak outlook applies to advanced and developing economies alike. This crisis knows no boundaries. Everybody hurts.
"Given the necessary containment measures to slow the spread of the virus, the world economy is taking a substantial hit. This is especially true for retail, hospitality, transport, and tourism. In most countries, the majority of workers are either self-employed or employed by small and medium-sized enterprises. These businesses and workers are especially exposed.
"And just as the health crisis hits vulnerable people hardest, the economic crisis is expected to hit vulnerable countries hardest. Emerging markets and low-income nations—across Africa, Latin America, and much of Asia—are at high risk."
You can read the full statement here.
Comments
comments