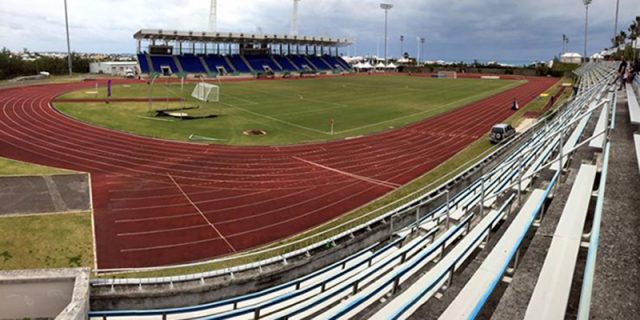 In the wake of the recent rise in the number of cases of Covid-19, the National Sports Centre has changed its policies on the use of the facilities.
"Effective today [Dec 7] the changing rooms will once again be closed. Those who rent lockers are being asked to remove their belongings today – although if that is not possible, people are asked to see a member of the NSC's staff for help recovering their possessions," a spokesperson said.
"The public rest rooms on the southern side of the building will be open for bathroom use only and are not to be used as changing rooms.
"The NSC travel policy has also been updated and effective immediately, anyone who has been off-Island, or whose household members have been off-Island, should refrain from coming to the NSC until they receive their day 14 negative Covid-19 test result.
"The booking system for the gym will also be reintroduced and only six people will be allowed into the gym at any given time. Those planning to use the gym should call ahead on 295-8085 or email Amy Fox, the NSC's Aquatics & Fitness Manager, at afox@nsc.bm to book a time slot.
"Masks are required to be worn when entering and exiting the facility until people get into the pool or gym. Masks are not required to be worn in the gym while exercising.
"Lifeguards and NSC staff will be wiping down surfaces such as handrails, gym equipment, door handles etc. regularly throughout the day. Physical distancing will be enforced and the numbers of people using the Centre at any one time will be closely monitored."
Ms Fox said: "I am sure people will understand why we are taking this stance which is to protect their heath as well as the health of those working at the Centre. We appreciate people's understanding and thank people for helping to keep the NSC safe during these times."
Comments
comments