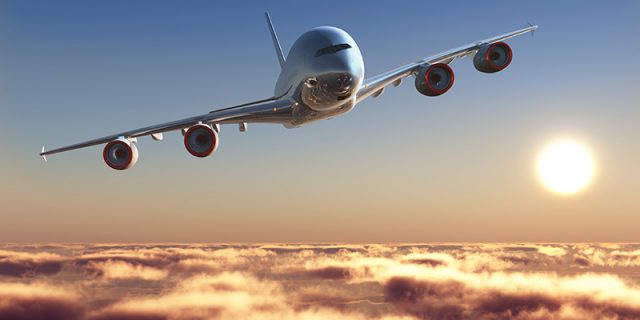 104 Bermuda residents returned home on the charter flight yesterday, including local students, residents as well as individuals who have been abroad for medical treatment.
Speaking at last night's press briefing, Minister of National Security Wayne Caines said, "This afternoon we welcomed home 104 Bermuda residents on the Travel Edge – Delta Airlines charter flight. The flight included local students and residents as well as individuals who have been abroad for medical treatment.
"As with the previous air-bridge flights strict health and safety protocols were in place at the airport to ensure the safety of our Customs and Immigration Officers as well as the persons on the flight.
"We also had support staff on hand from the Royal Bermuda Regiment, Bermuda Fire and Rescue Service, Menzies, Delta Airlines, the Department of Health, Skyport and the Disaster Risk Reduction Mitigation [DRRM] team to assist the returning passengers during the disembarkation process.
"Except for persons self-quarantining at home in accordance with the Ministry of Health's exemption – the returning passengers from today's flight will quarantine in the Government managed quarantine facility for 14-days.
"In that regard, I can advise that about 18 persons on today's returning flight have been given exemptions to quarantine at home either for medical reasons or due to that fact that they are underage.
"This afternoon's charter flight was thoroughly deep cleaned and sanitized and will return to the U.S. today with 100 outbound passengers of varying nationalities.
"Amongst them are three inmates from the Westgate Correctional facility who were incarcerated and who will now be deported back to the US.
"I wish to take this opportunity to extend my appreciation to all involved for their dedication and service in ensuring the safe passenger processing of this flight.
"Special thanks to the DRRM team, our local Delta Airlines staff, our Customs and Immigration staff, the Department of Health, Skyport and our Regiment soldiers, who provided bus transportation for the returning passengers to the quarantine facility."
Premier David Burt added, "You would have heard the Minister of National Security speak about the Government quarantine facilities operated at Bermuda's award-winning hotels. To ensure effective quarantining at home right now, we're having to make use of the Bermuda Police Service who check to ensure that self-quarantine is enforced.
"Going forward, Bermuda will be procuring a technology solution that will enable strict enforcement of home quarantine. It is hoped that this solution will be in place within the next month so the government quarantine facilities may close. These new technology solutions can also support the move to regularly scheduled air travel as persons will be required to quarantine upon arrival and will be able to be monitored via technology solutions."
Comments
comments