The top four charts are interactive and includes cumulative results compiled by Bernews using the Government's data, and the static charts on the bottom are direct copies from the official Bermuda Government website.
This article will continue to be updated with the latest statistics, however please note it is not updated in real time, and while it is highly likely to be updated quite fast all the time, it may be behind, so you should view the official Government website to ensure you are looking at the latest figures they have released.
The charts are interactive, if you hover your mouse or touch a point on a touchscreen phone/tablet, the numbers will show on the charts above, and if you click on the categories [Date, Recovered etc] on the chart below you can change the order it shows.
The chart below shows a bar chart showing the conditions in a percentage format, how many are active/recovered etc.
The static charts below are direct copies from the Government website's ongoing updates, and stated above please do not assume the charts always represent the latest figures, and always refer to the Government website for the official and latest statistics.
Data on January 19, 2021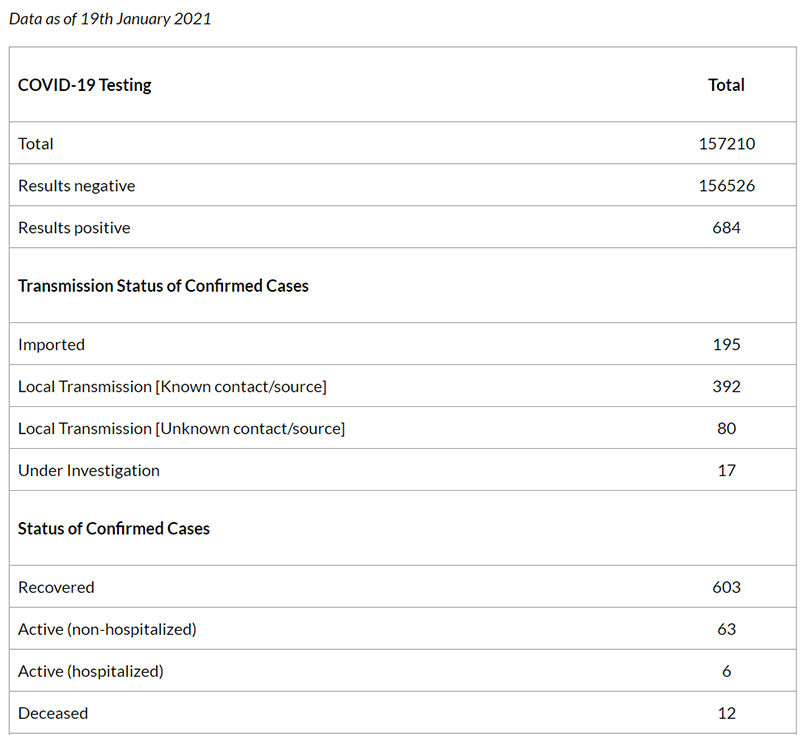 Data on January 18, 2021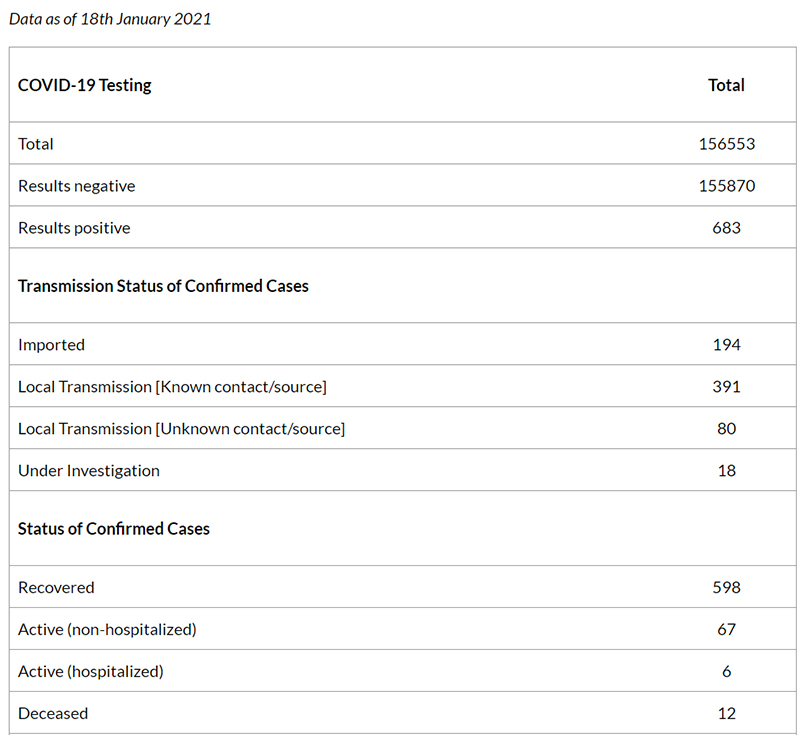 Data on January 15, 2021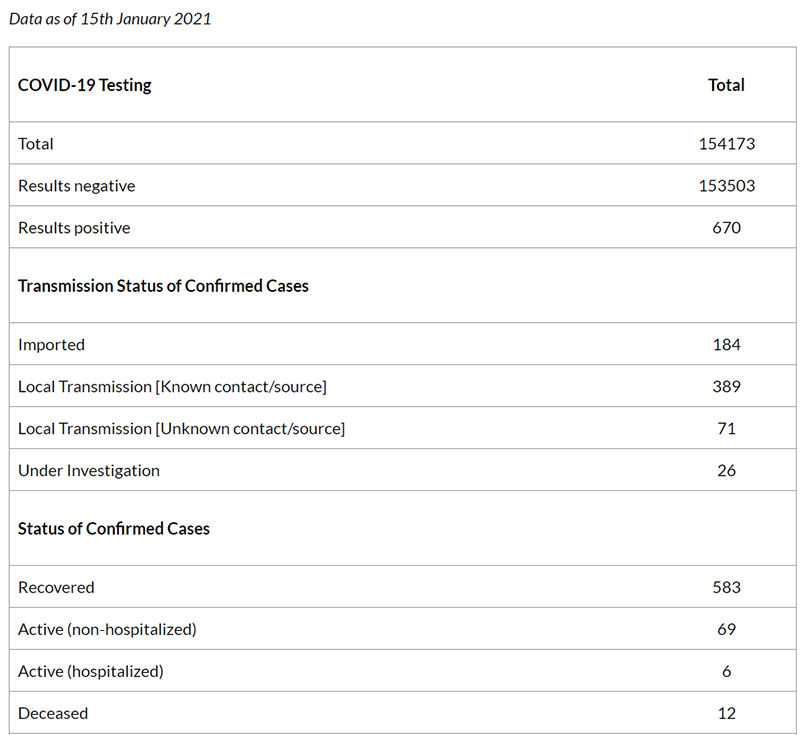 Data on January 14, 2021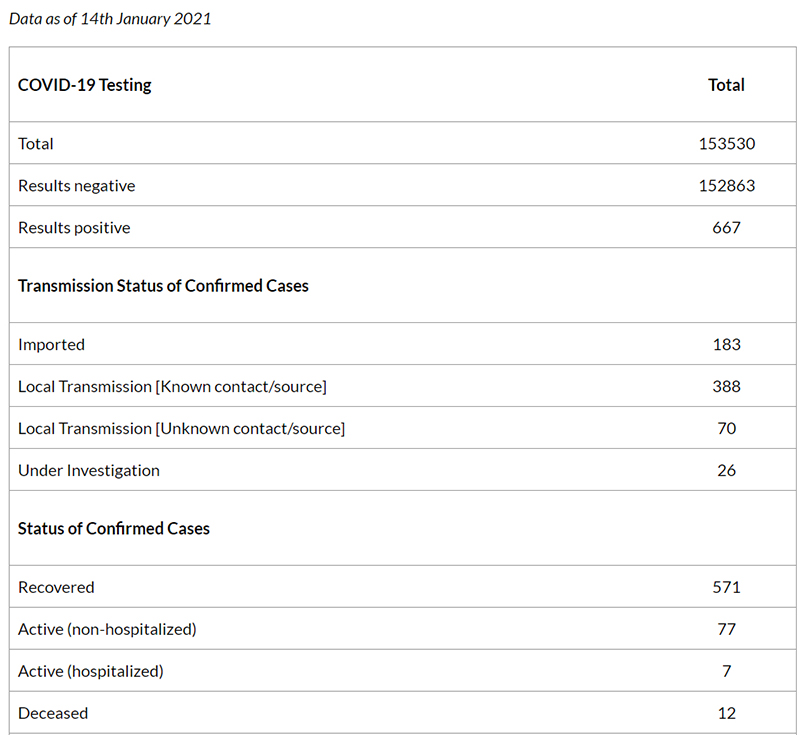 Data on January 13, 2021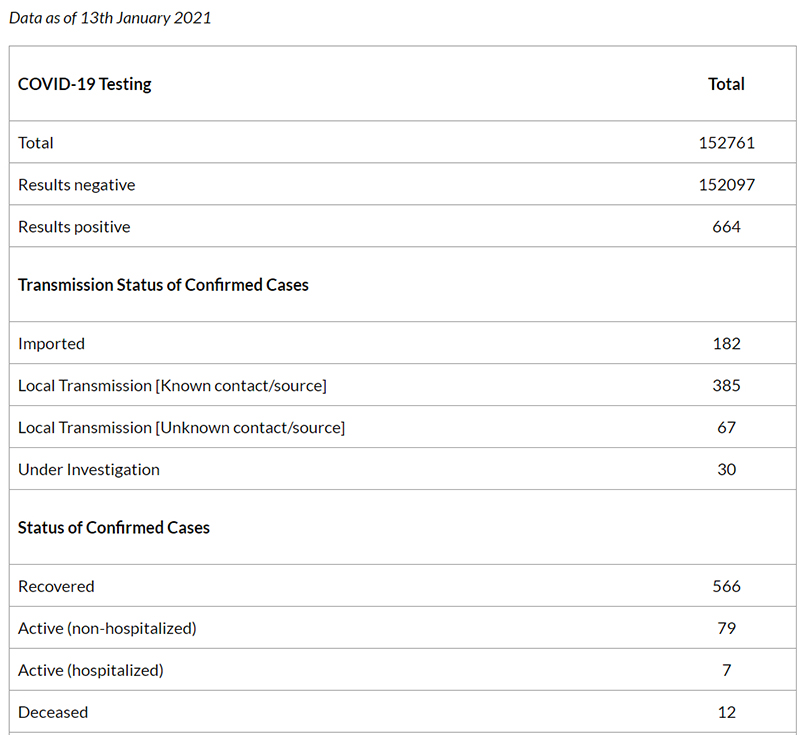 Data on January 12, 2021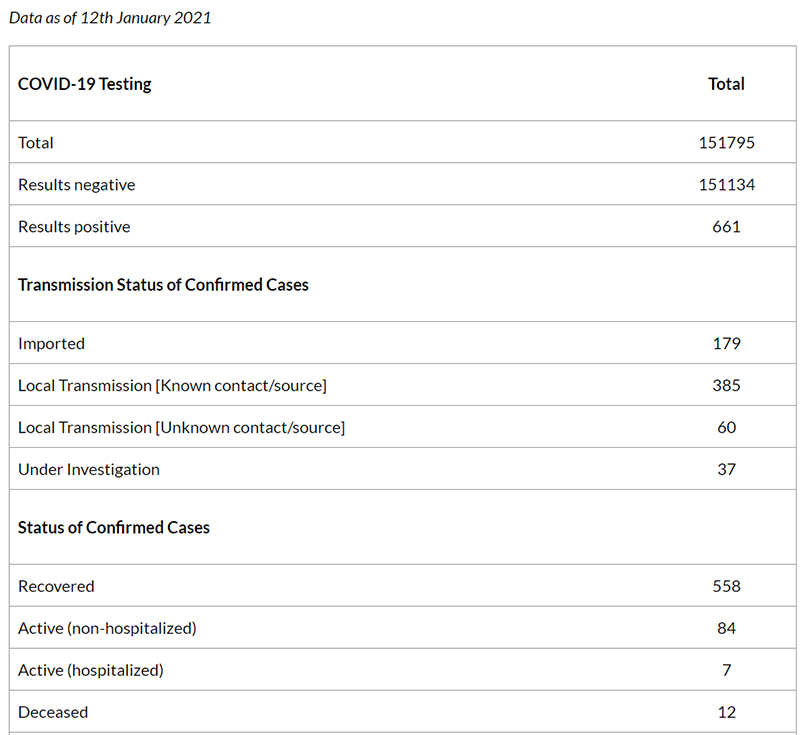 Data on January 11, 2021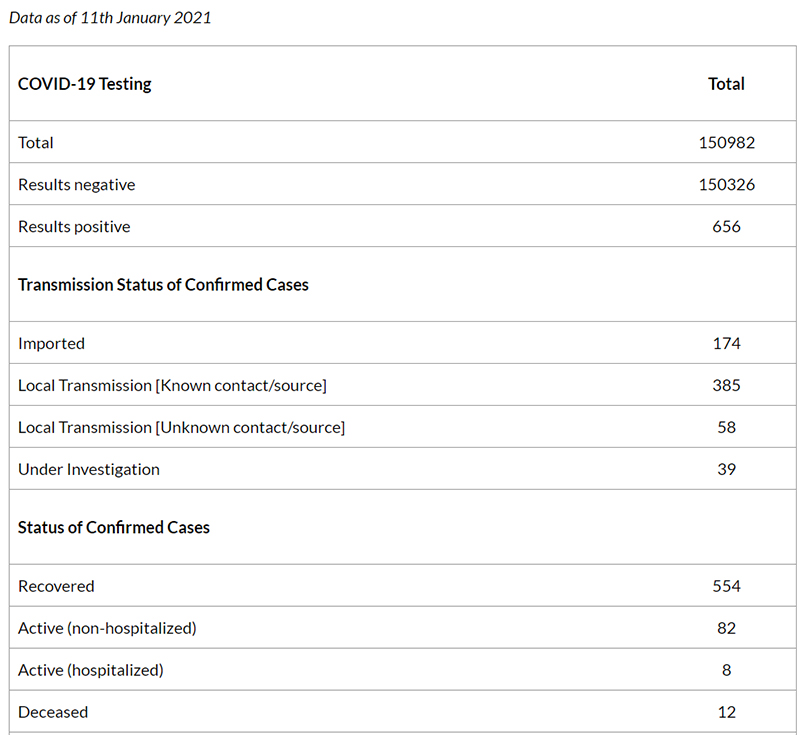 Data on January 9, 2021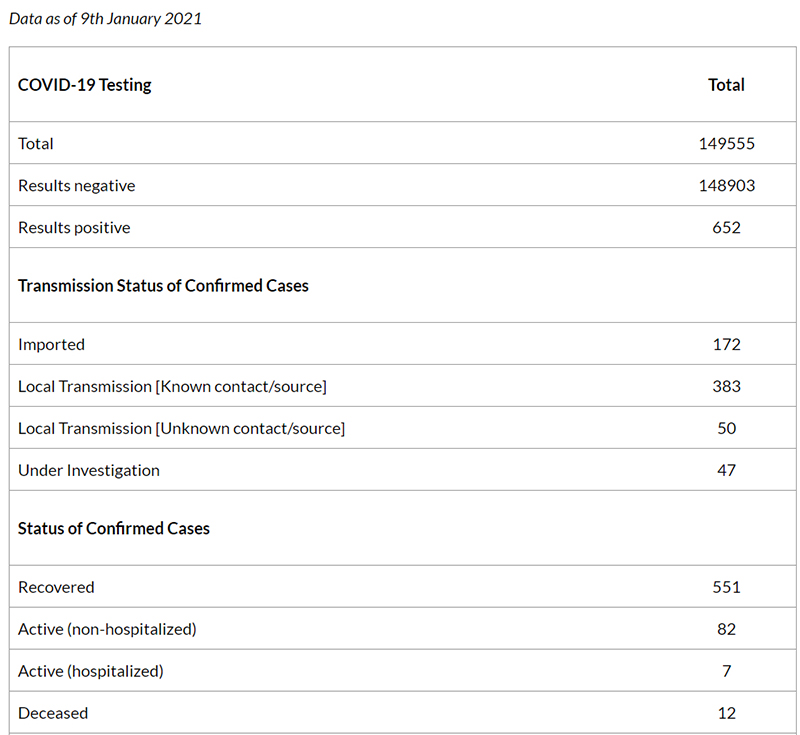 Data on January 8, 2021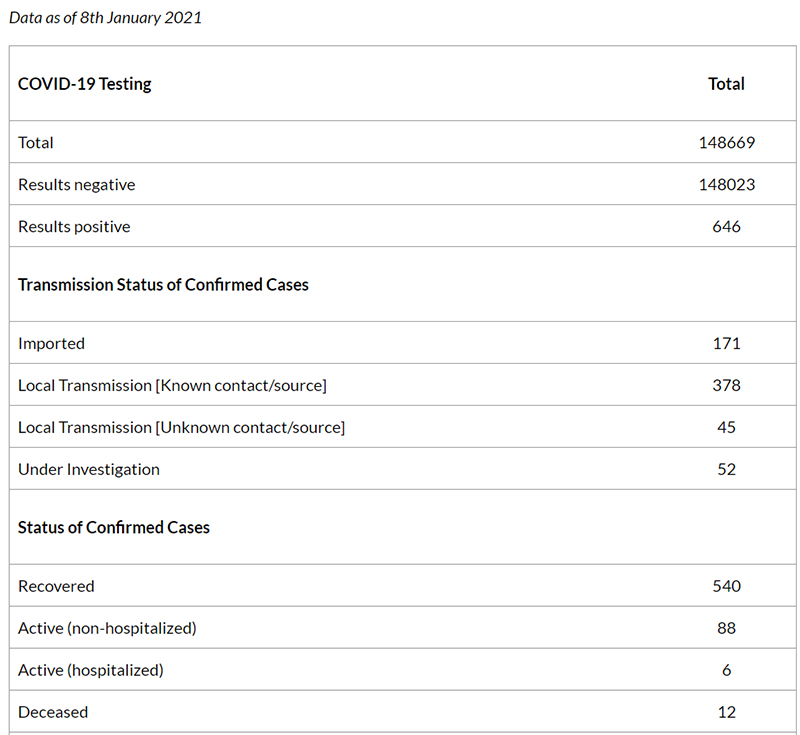 Data on January 7, 2021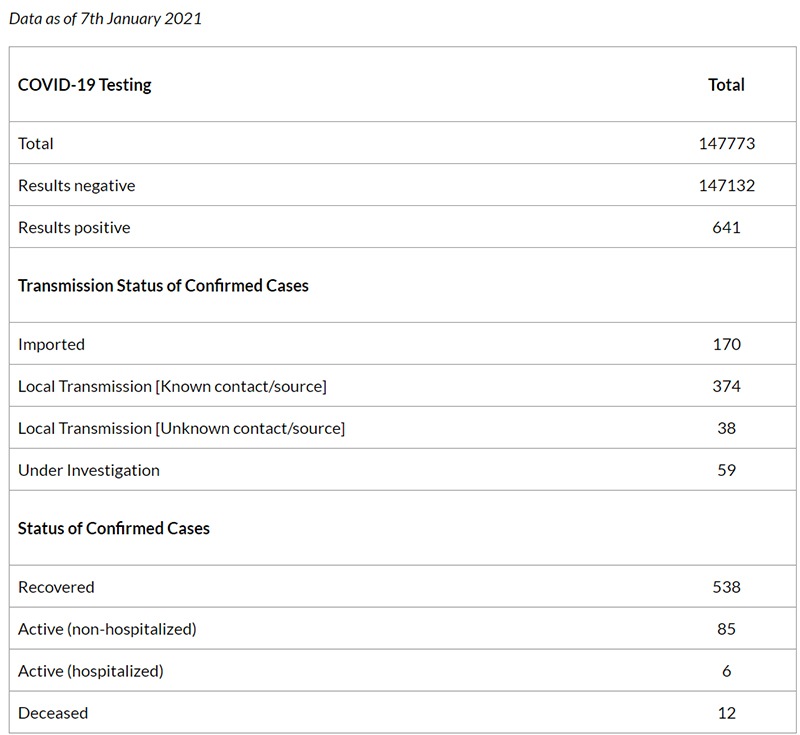 w
Data on January 6, 2021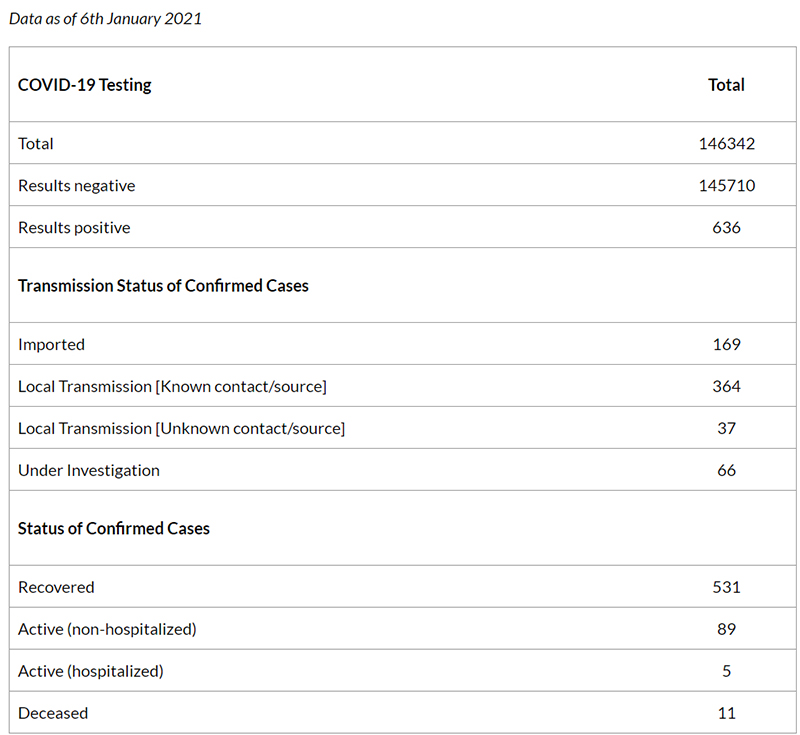 Data on January 5, 2021
Data on January 4, 2021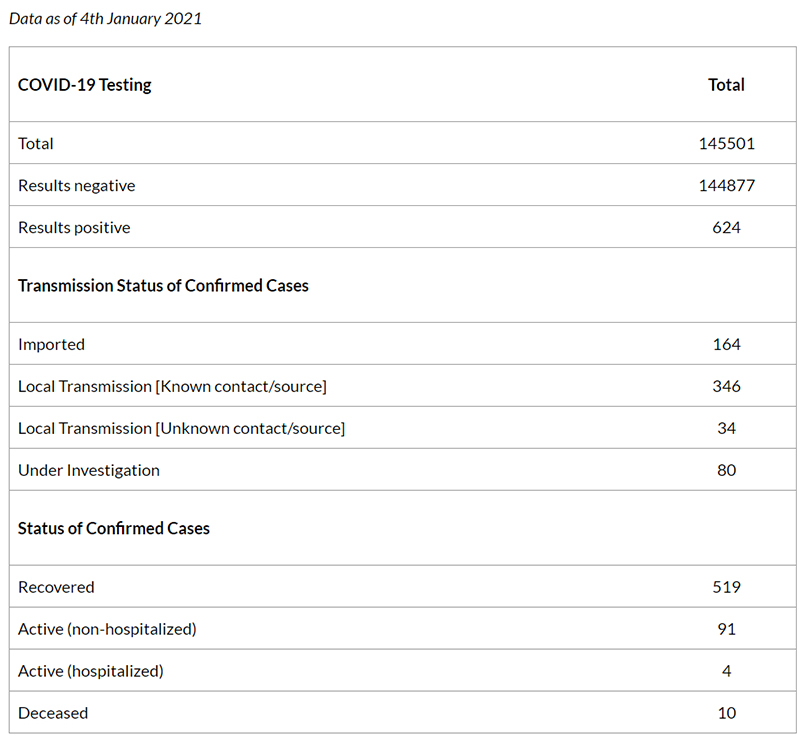 Data on January 2, 2021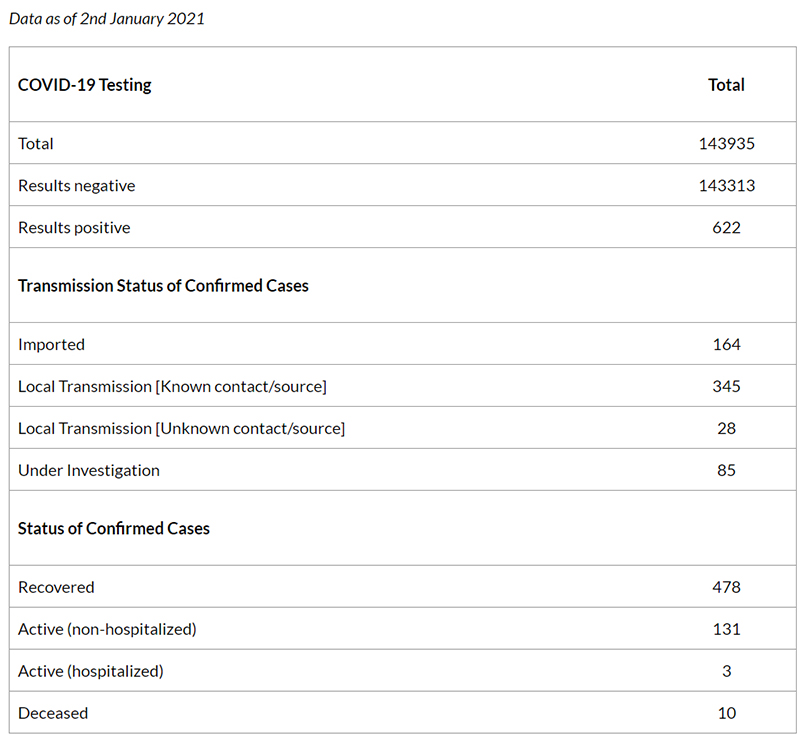 Data on December 31, 2020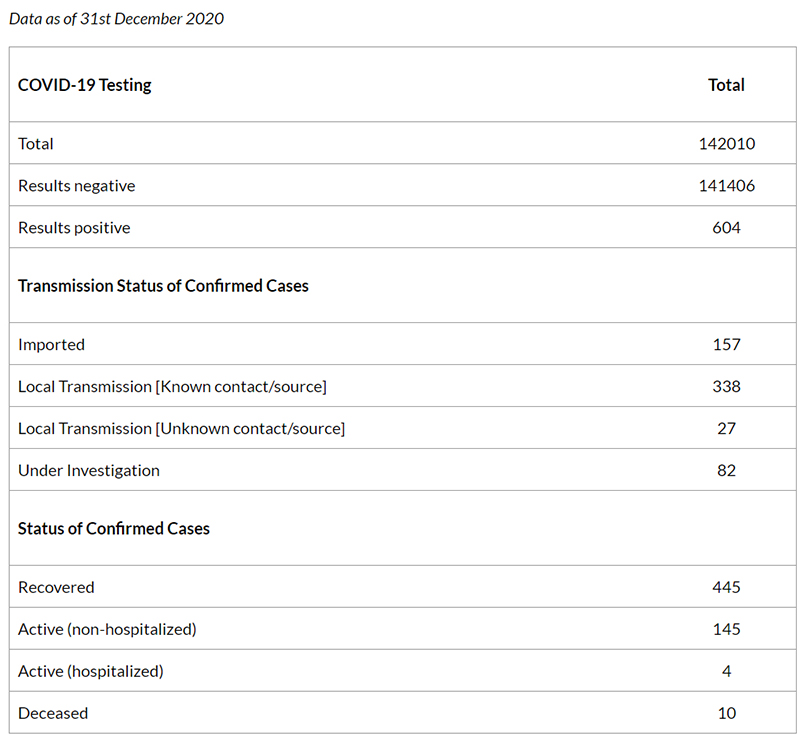 Data on December 29, 2020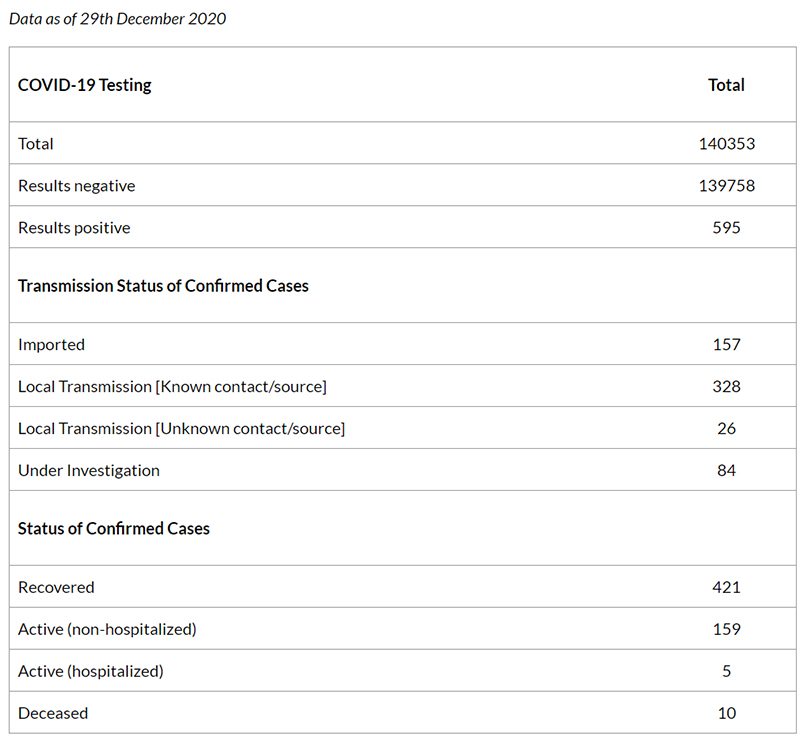 Data on December 26, 2020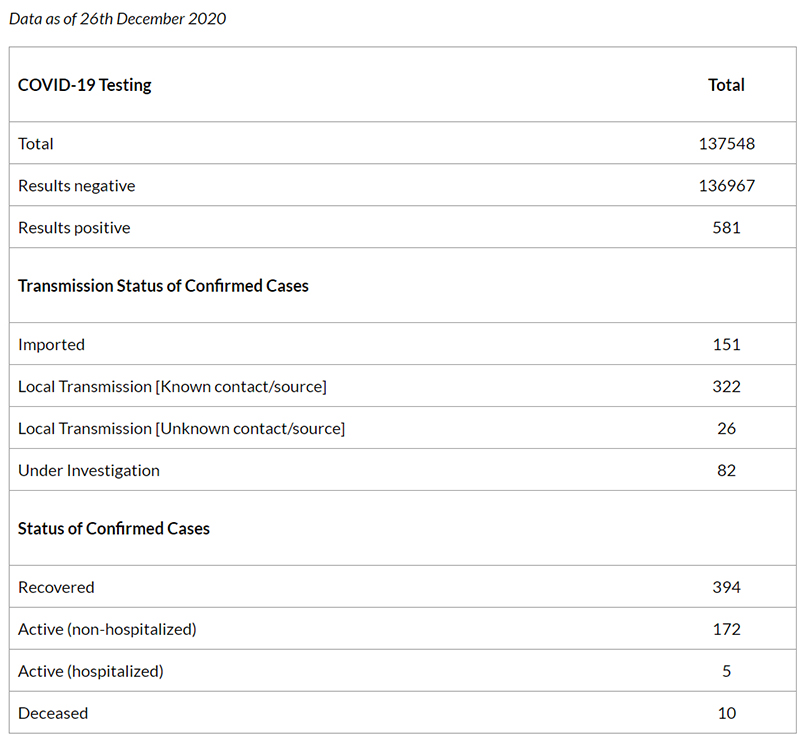 Data on December 24, 2020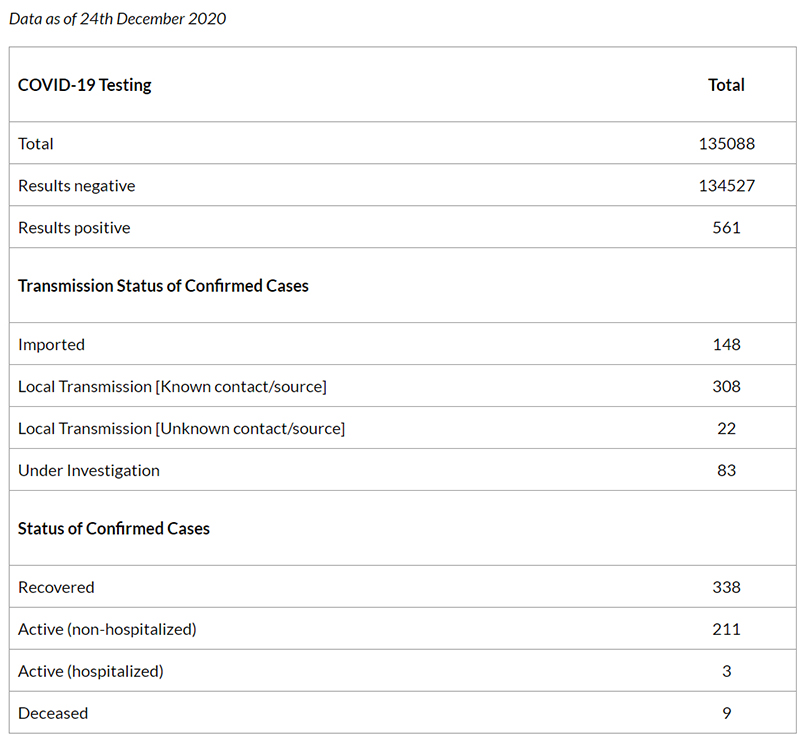 Data on December 23, 2020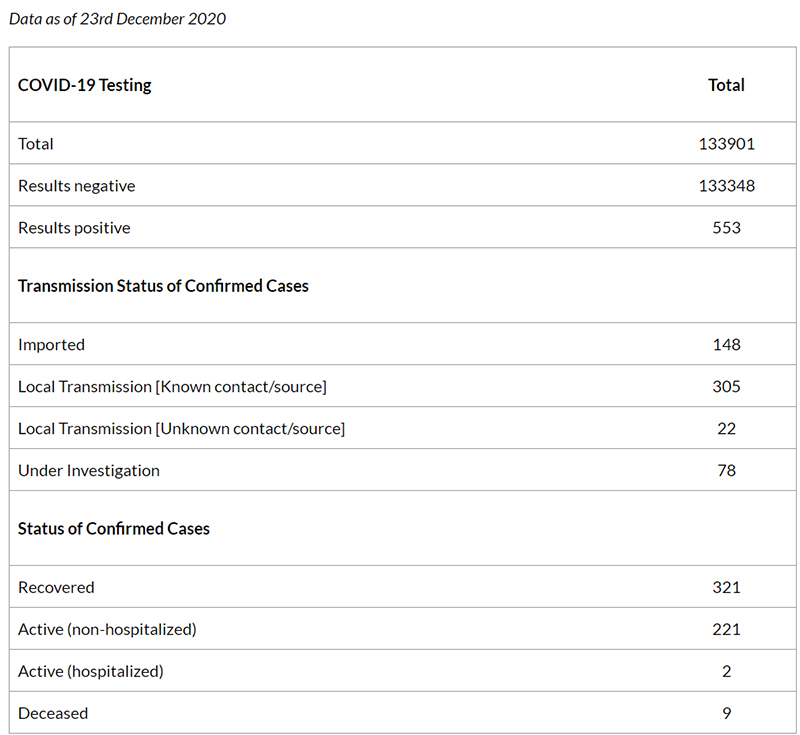 Data on December 22, 2020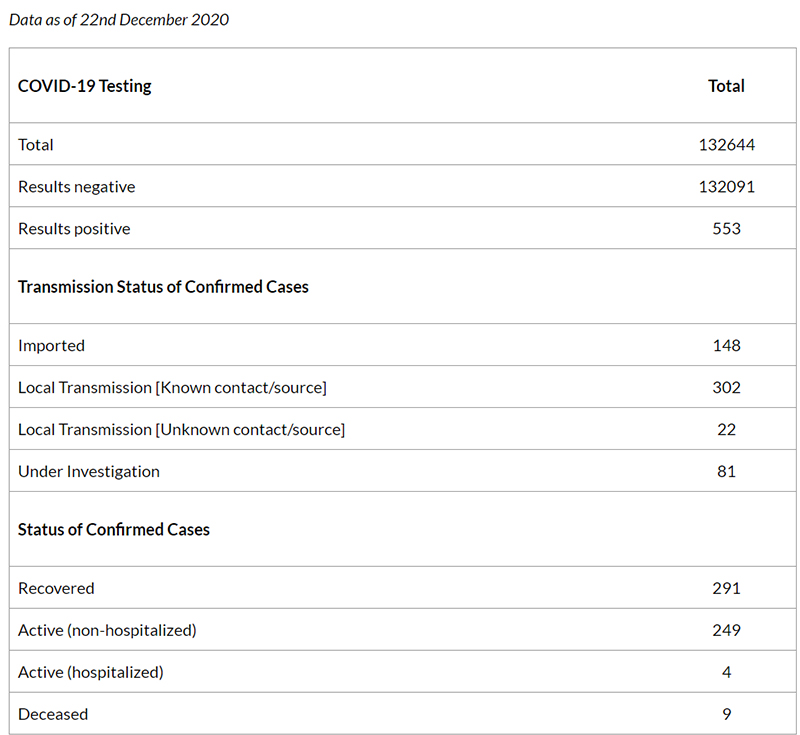 Data on December 19, 2020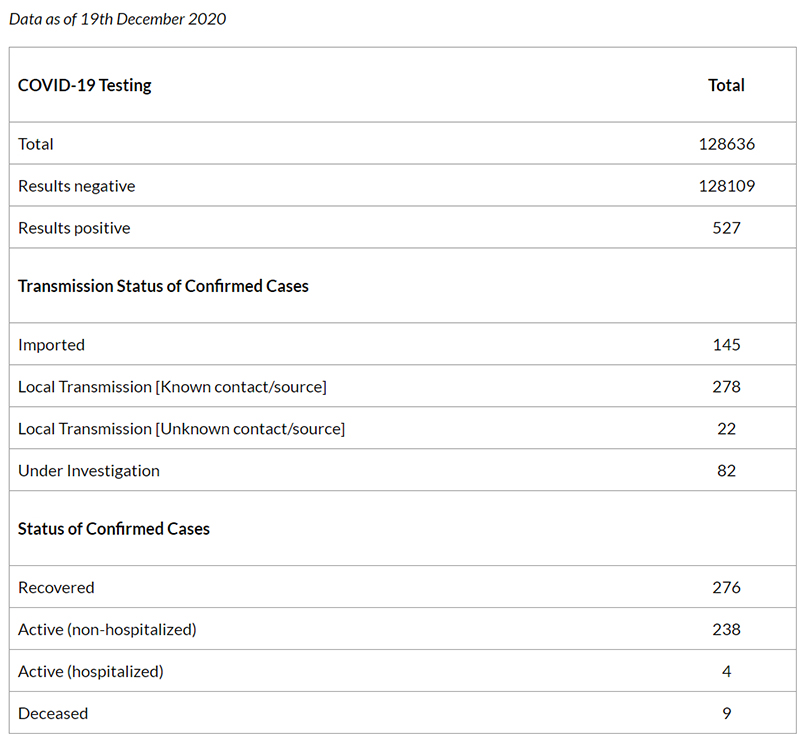 Data on December 17, 2020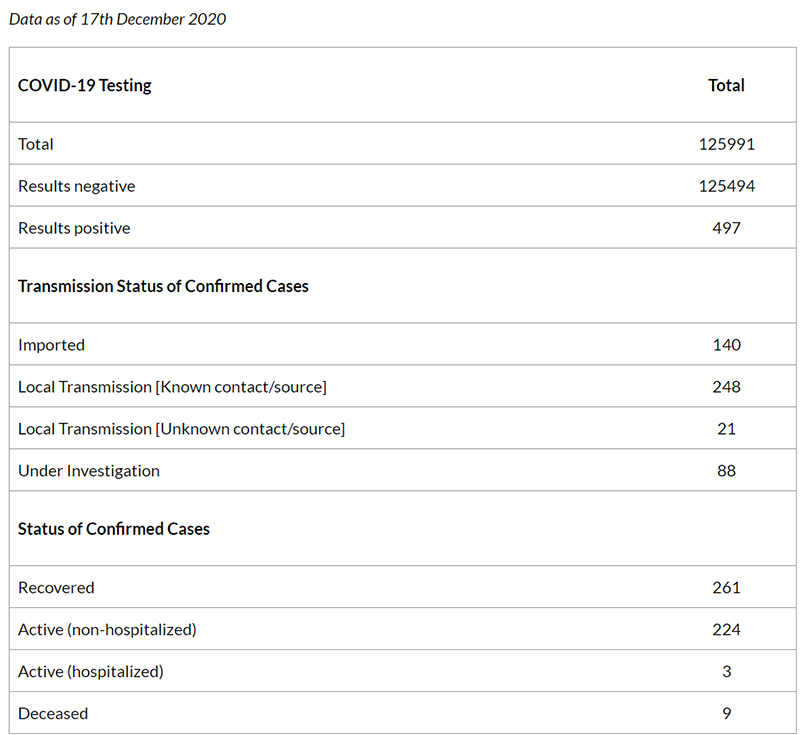 Data on December 16, 2020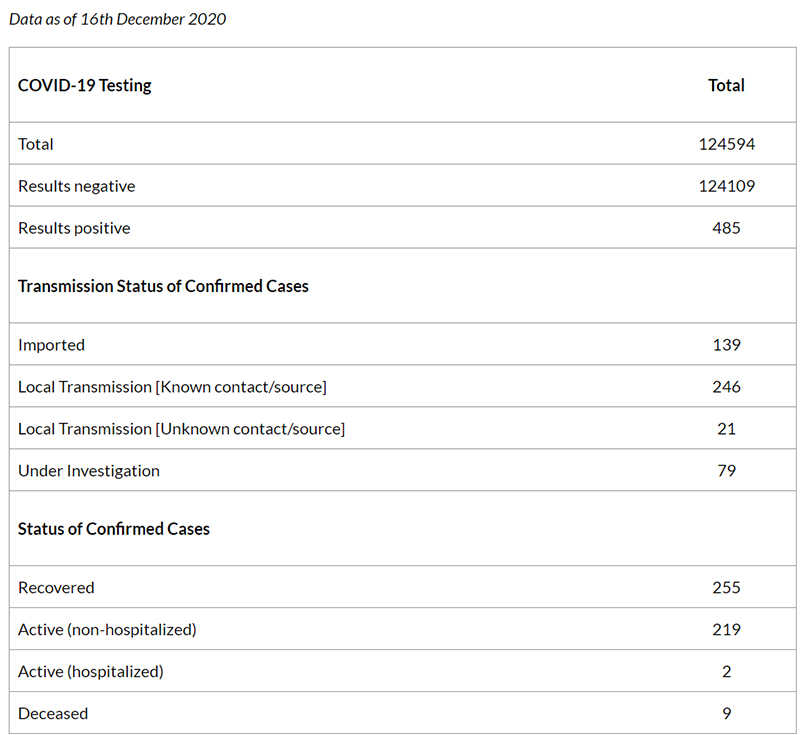 Data on December 15, 2020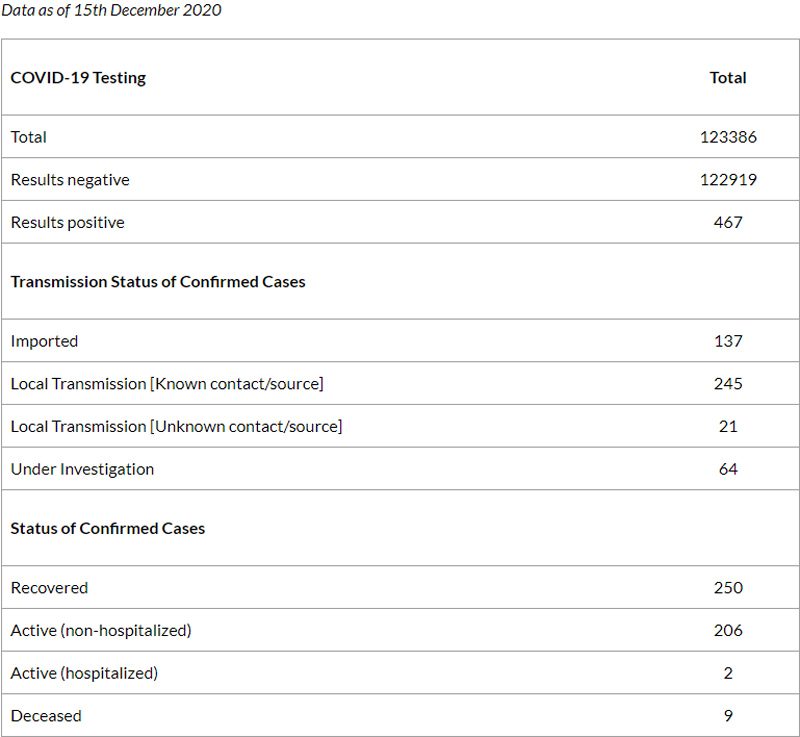 Data on December 14, 2020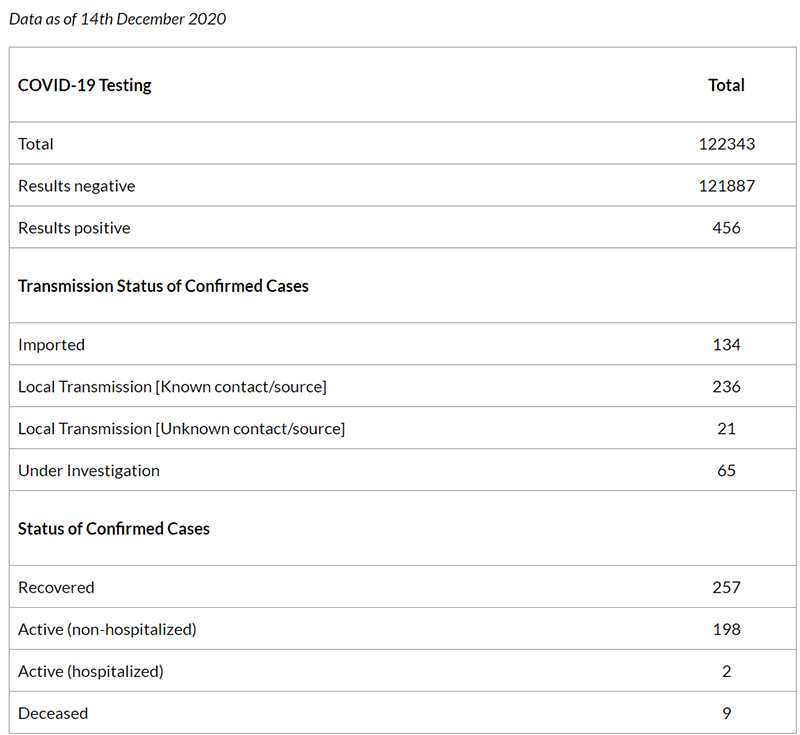 Data on December 13, 2020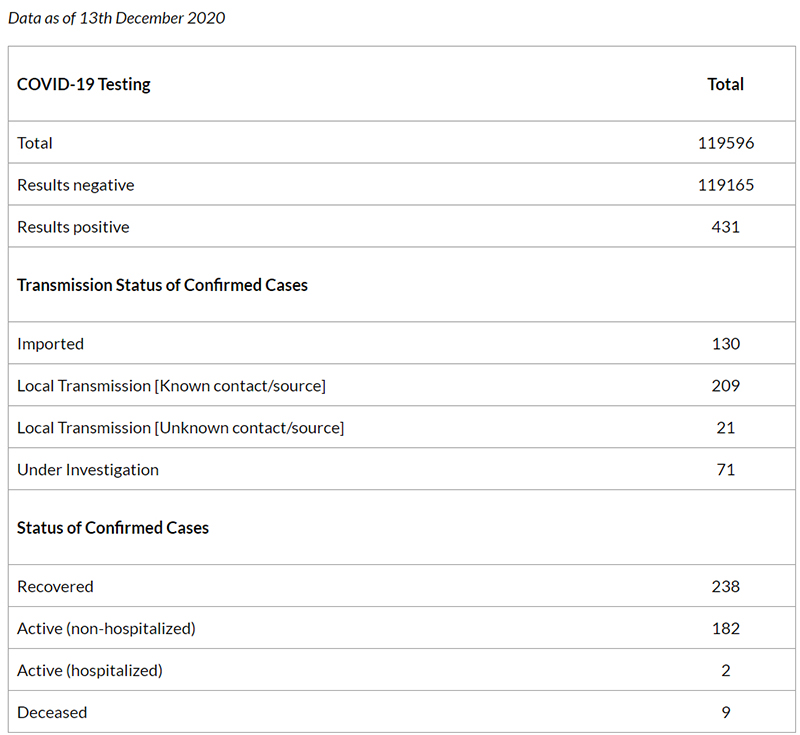 Data on December 11, 2020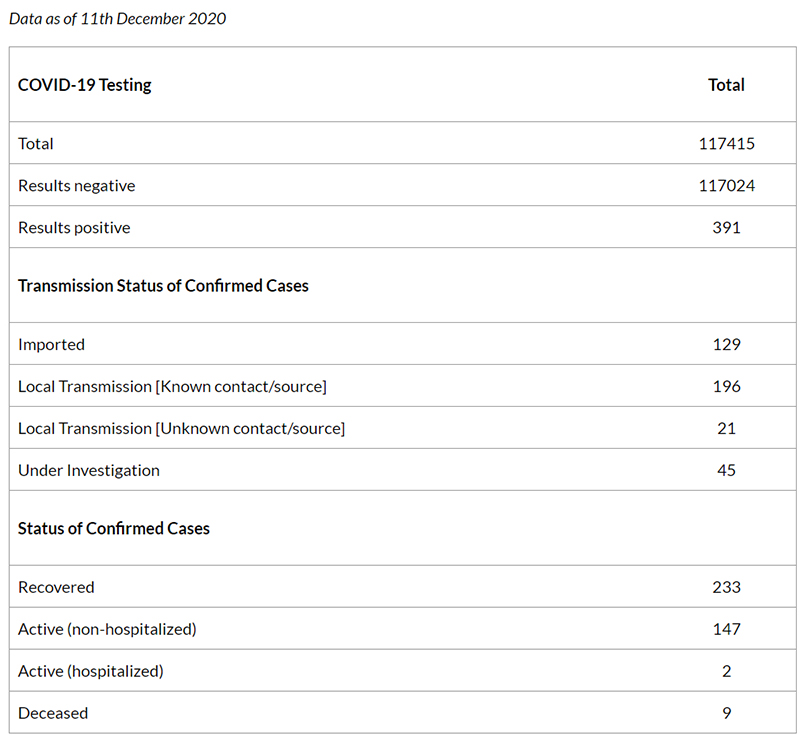 Data on December 10, 2020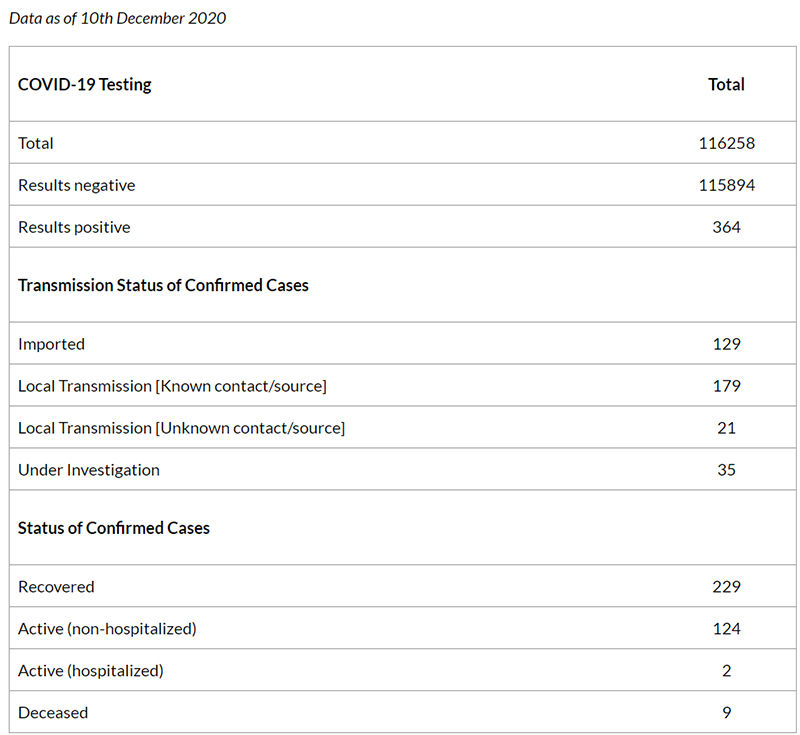 Data on December 9, 2020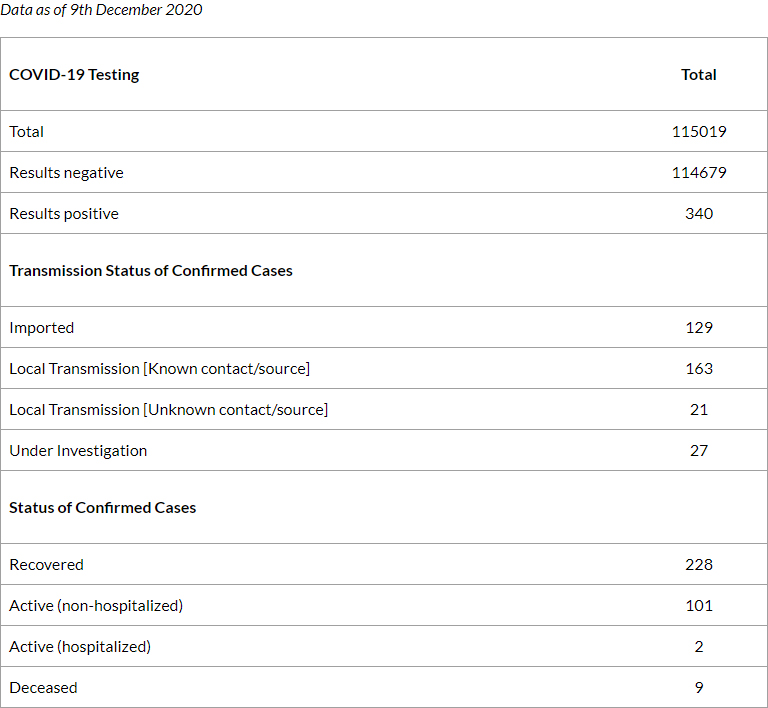 Data on December 8, 2020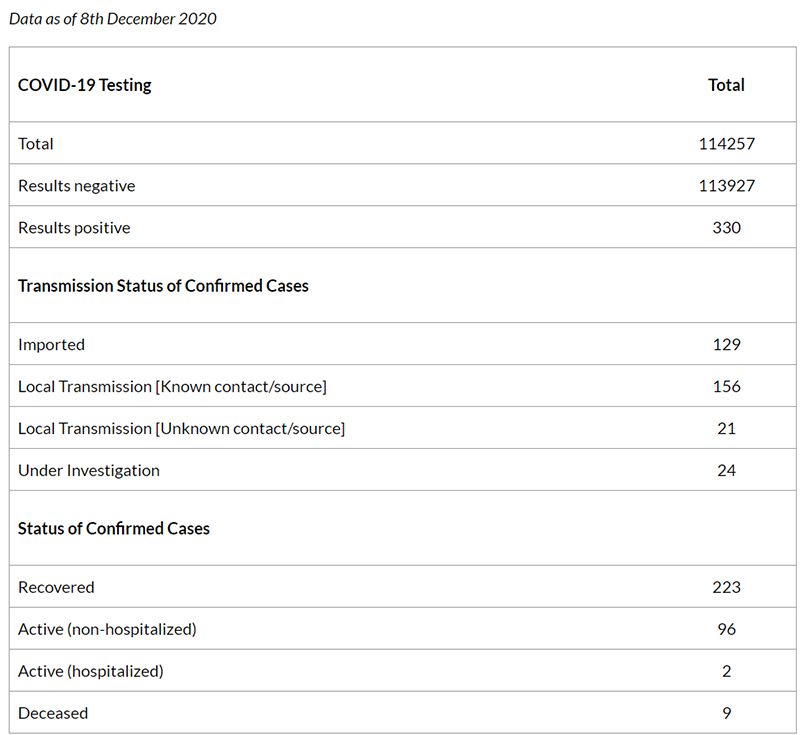 Data on December 7, 2020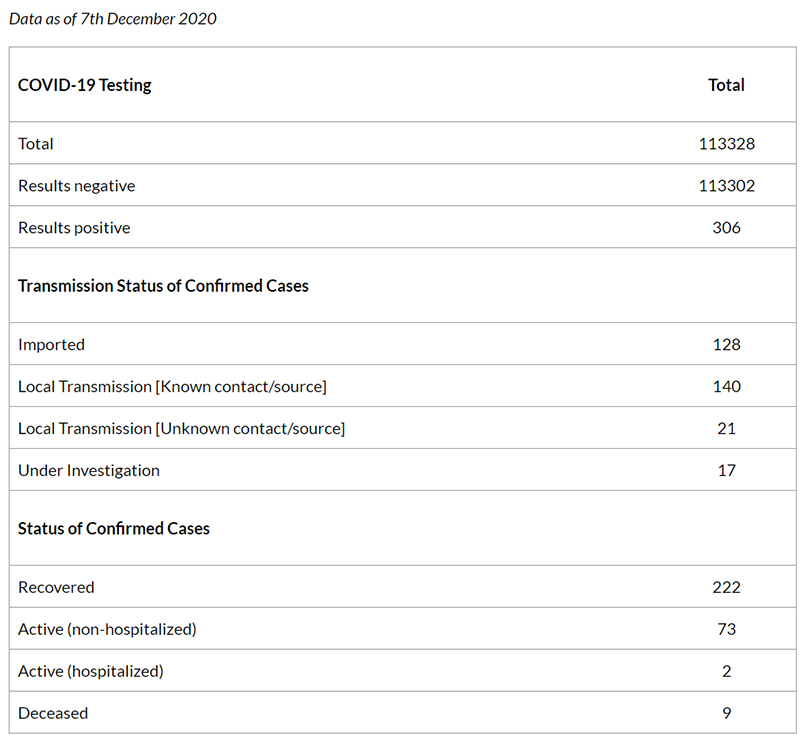 Data on December 5, 2020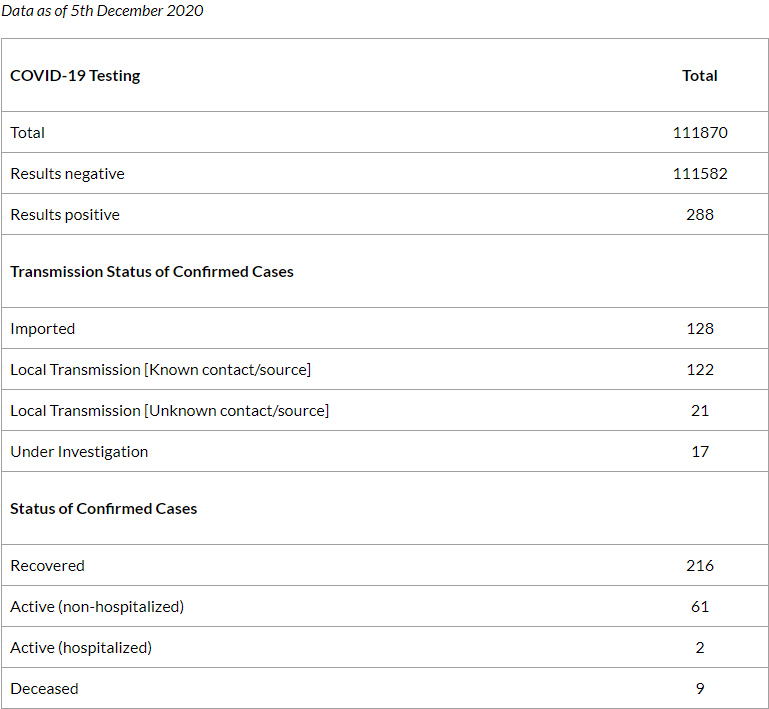 Data on December 4, 2020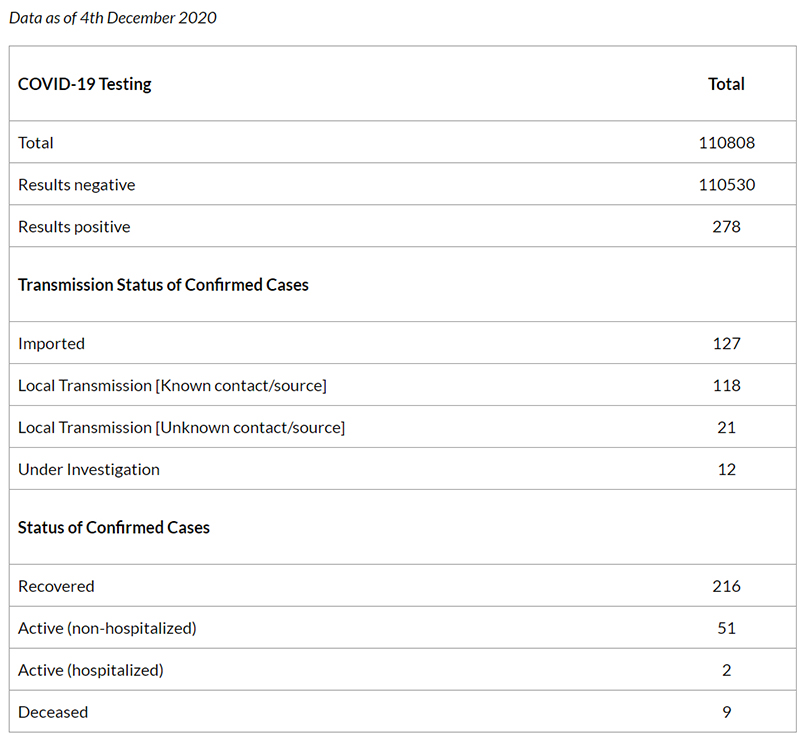 Data on December 3, 2020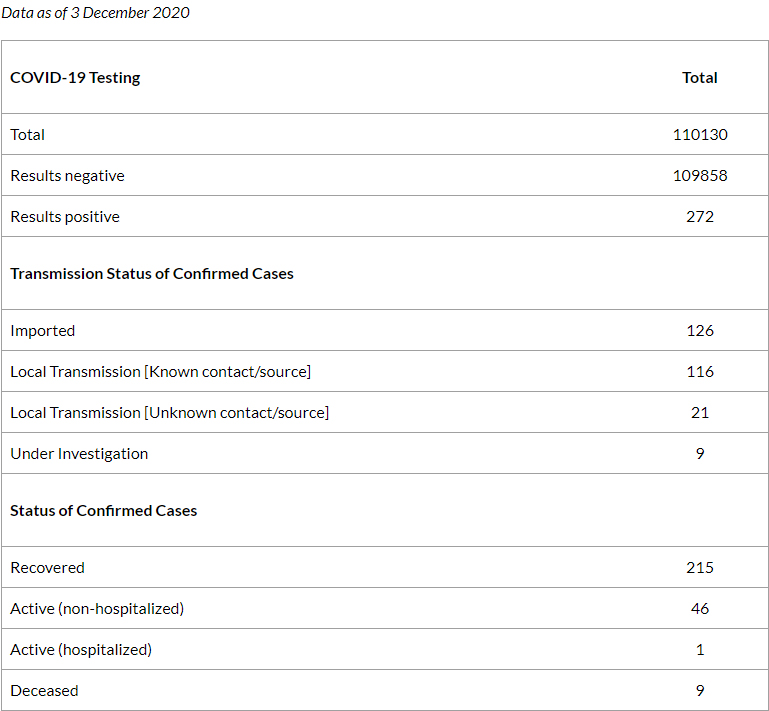 Data on December 2, 2020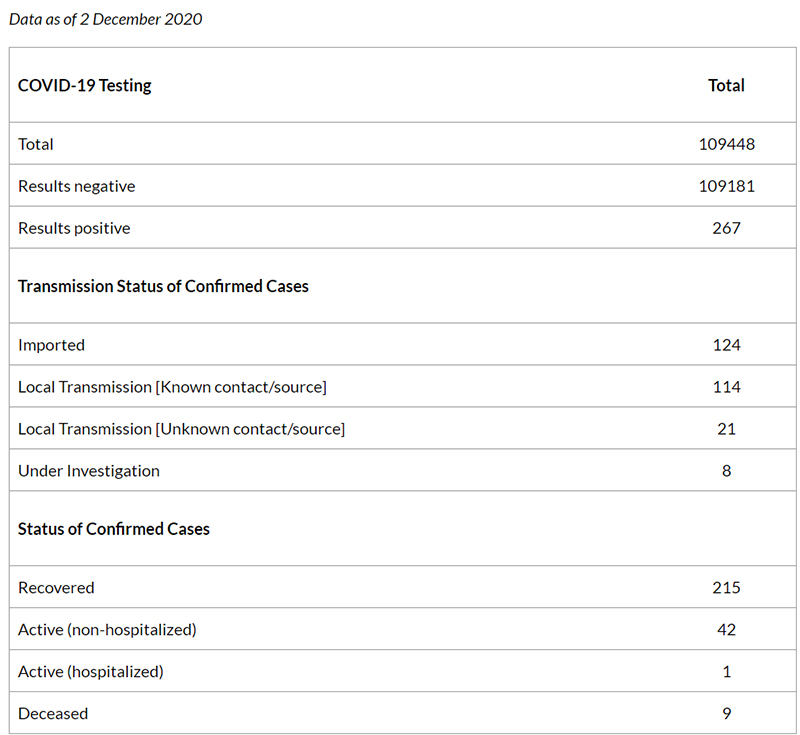 Data on December 1, 2020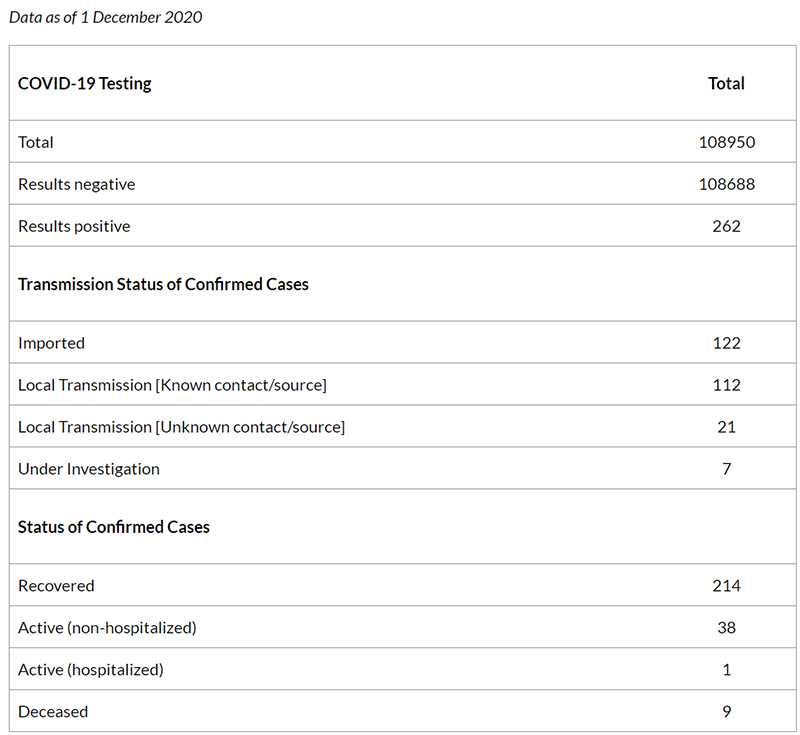 Data on November 30, 2020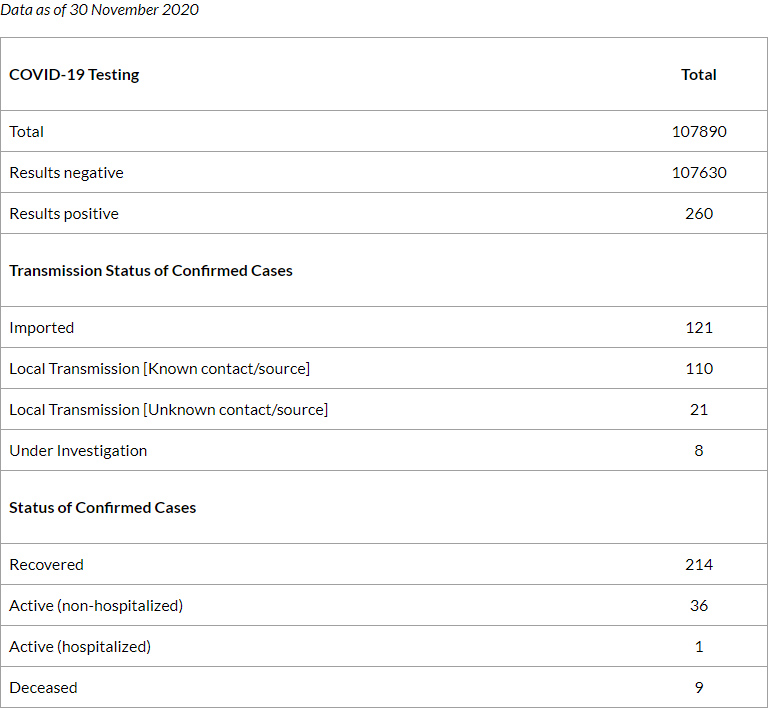 Data on November 28, 2020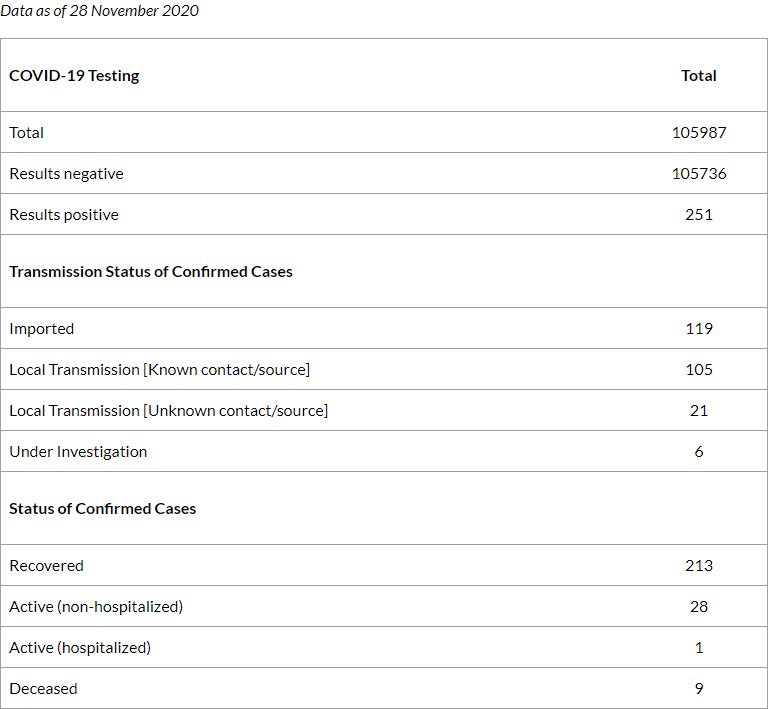 Data on November 26, 2020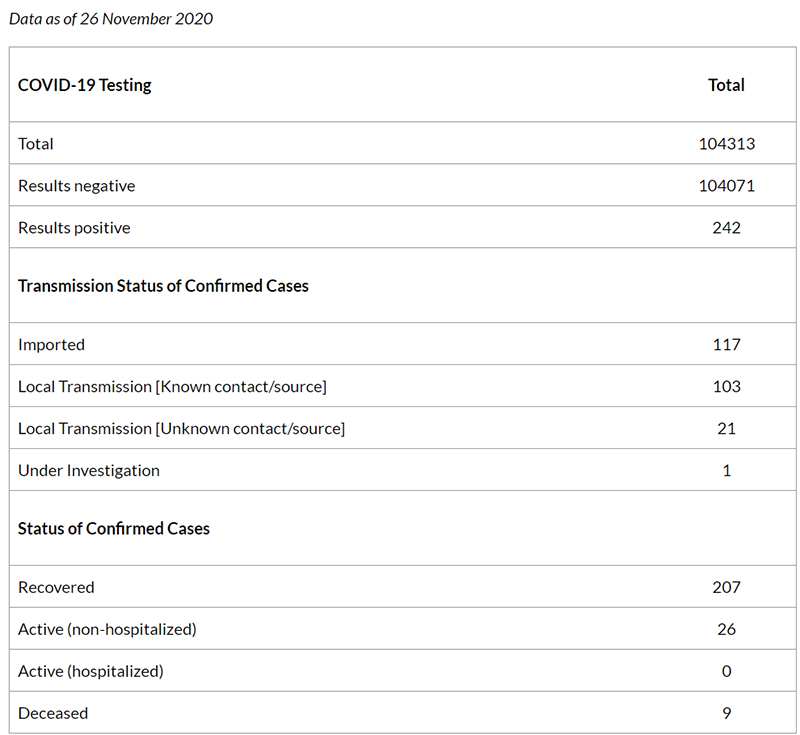 Data on November 24, 2020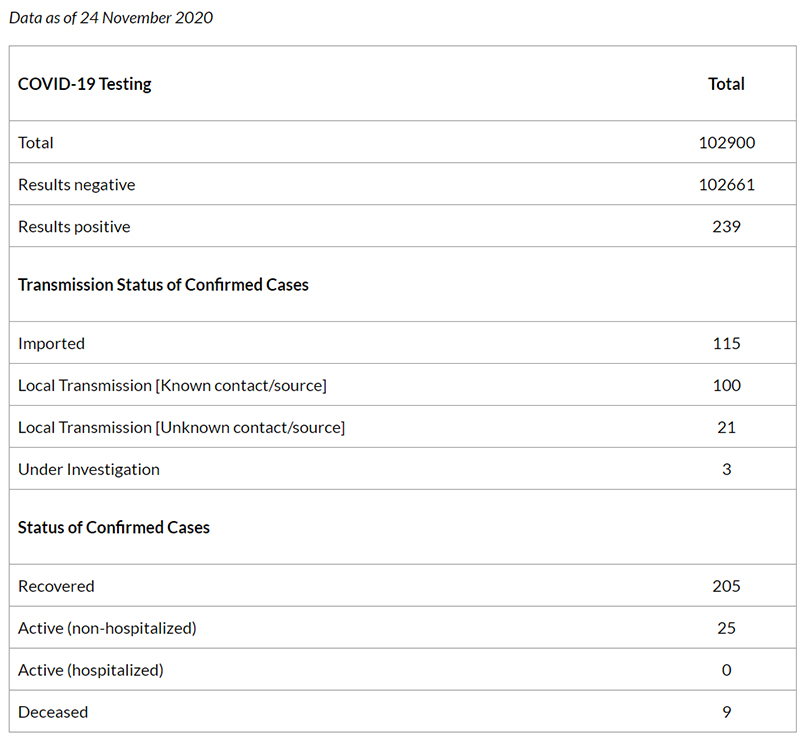 Data on November 19, 2020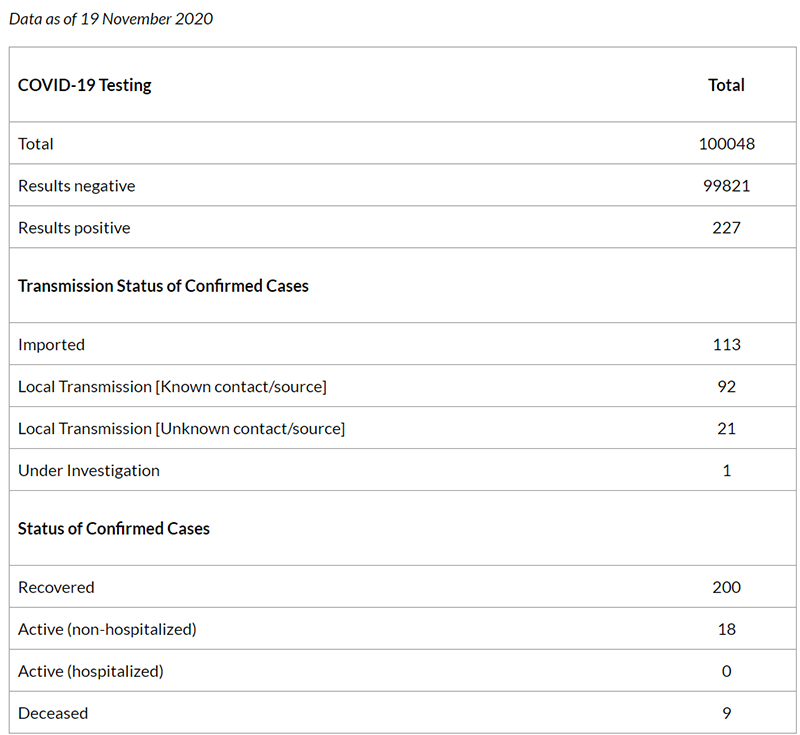 Data on November 18, 2020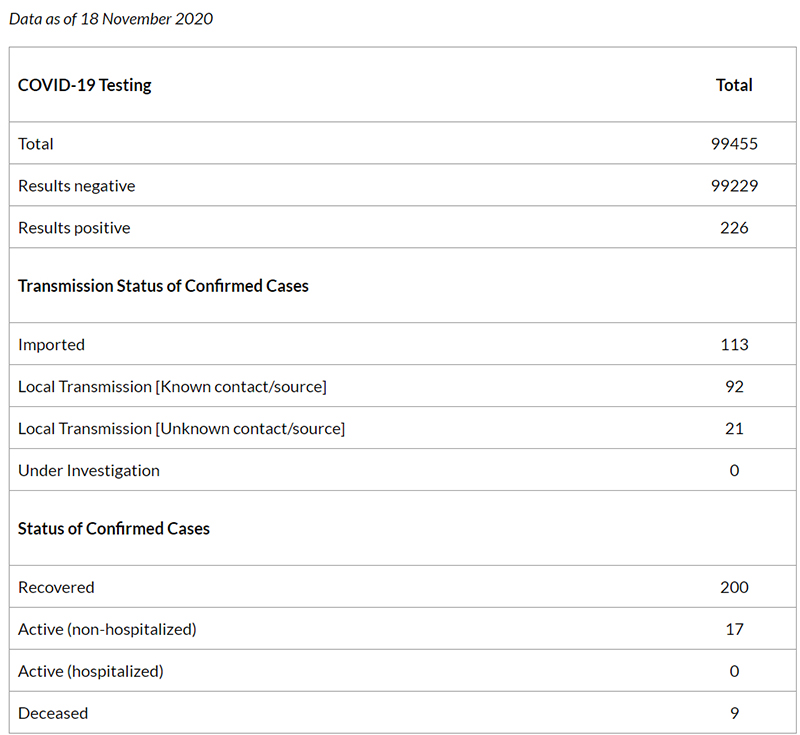 Data on November 17, 2020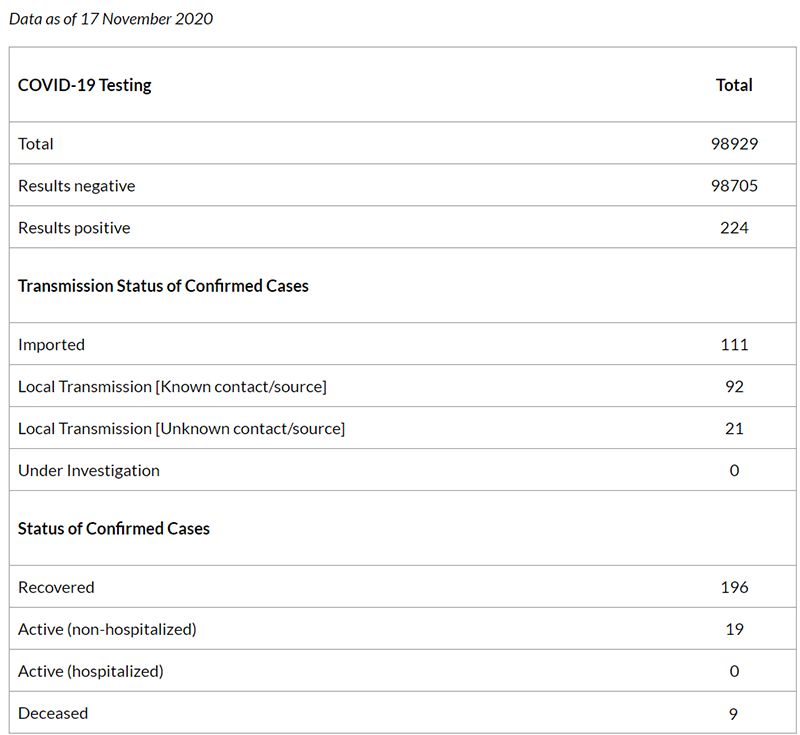 Data on November 16, 2020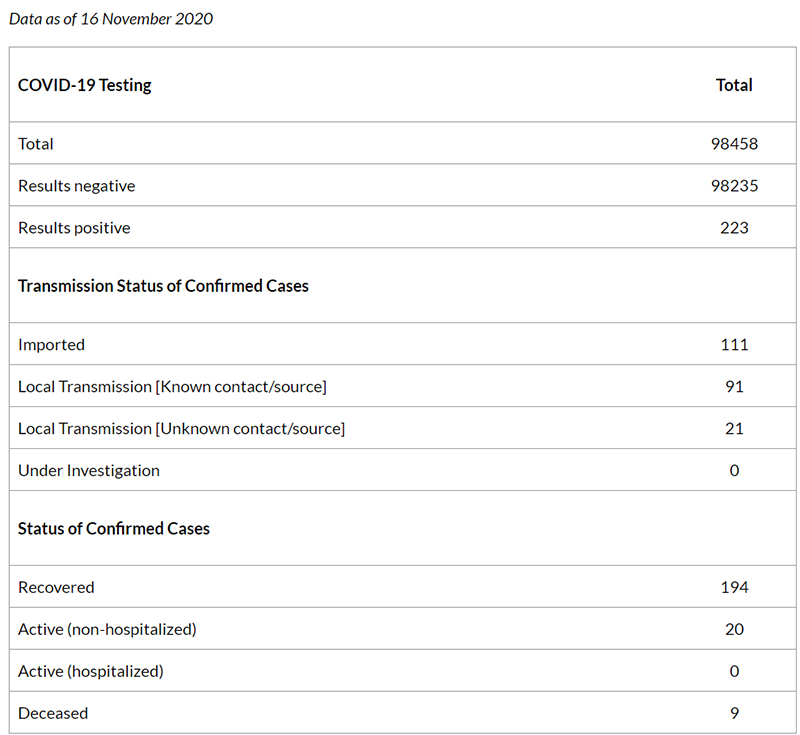 Data on November 14, 2020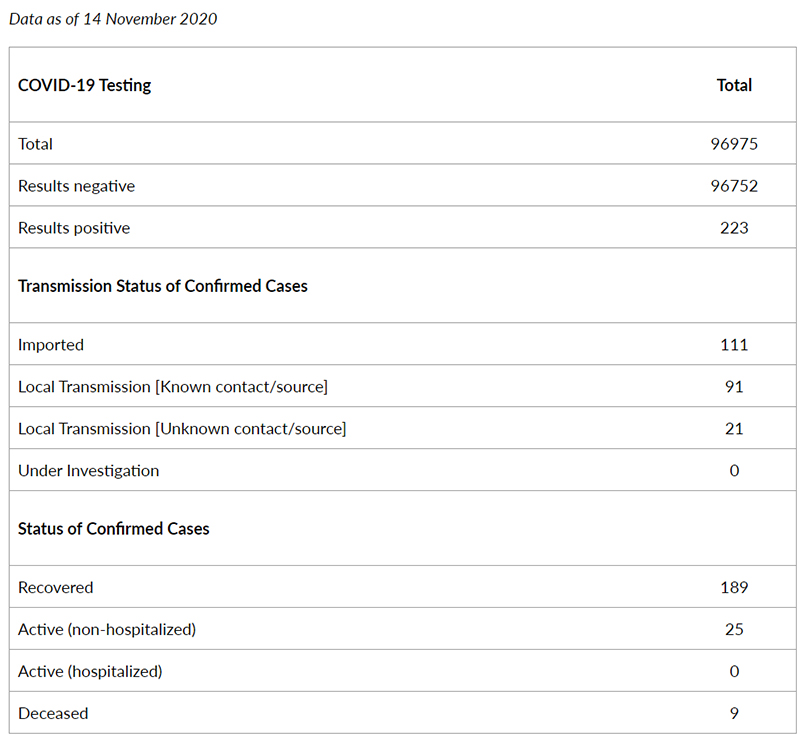 Data on November 12, 2020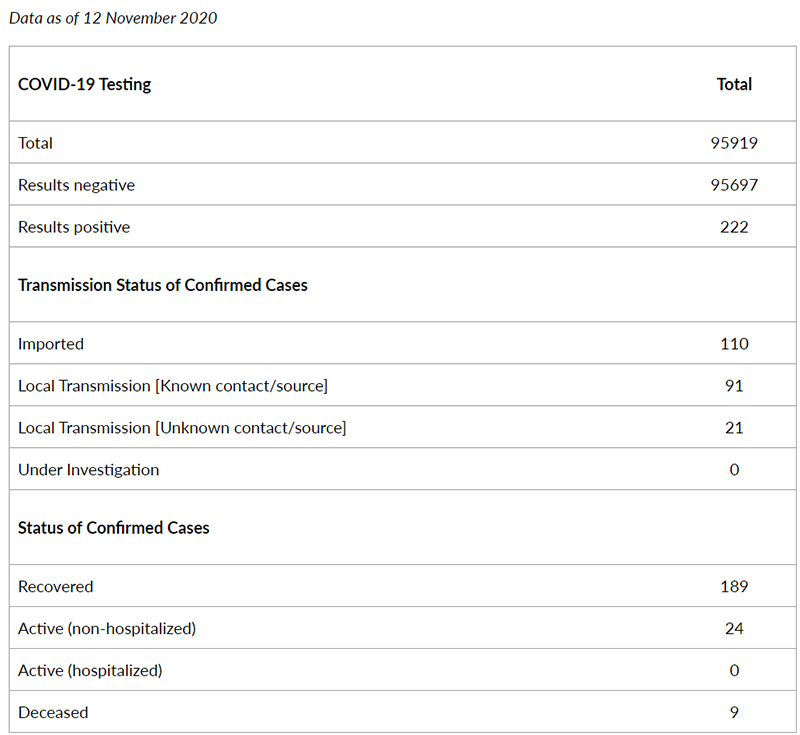 Data on November 11, 2020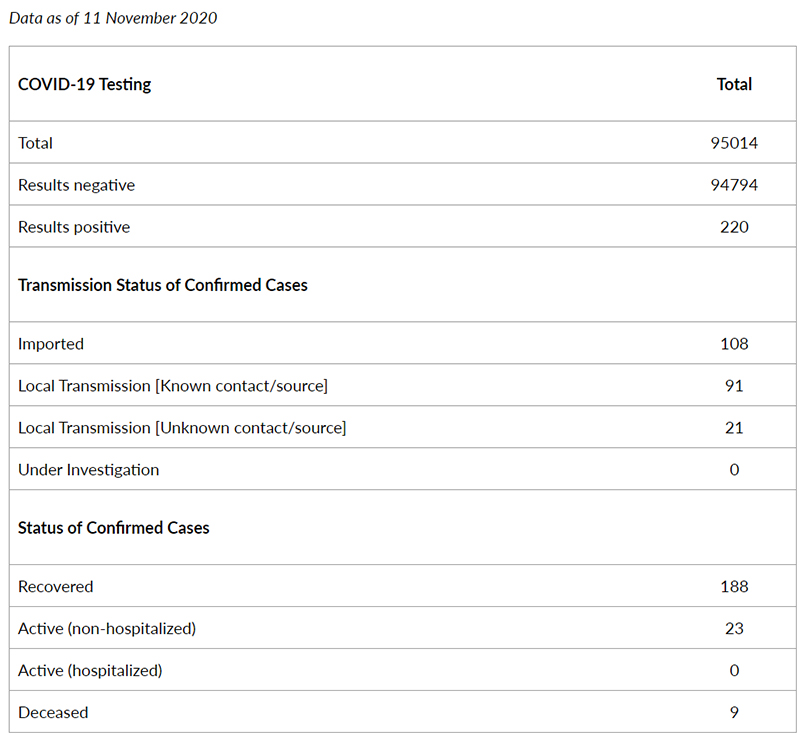 Data on November 8, 2020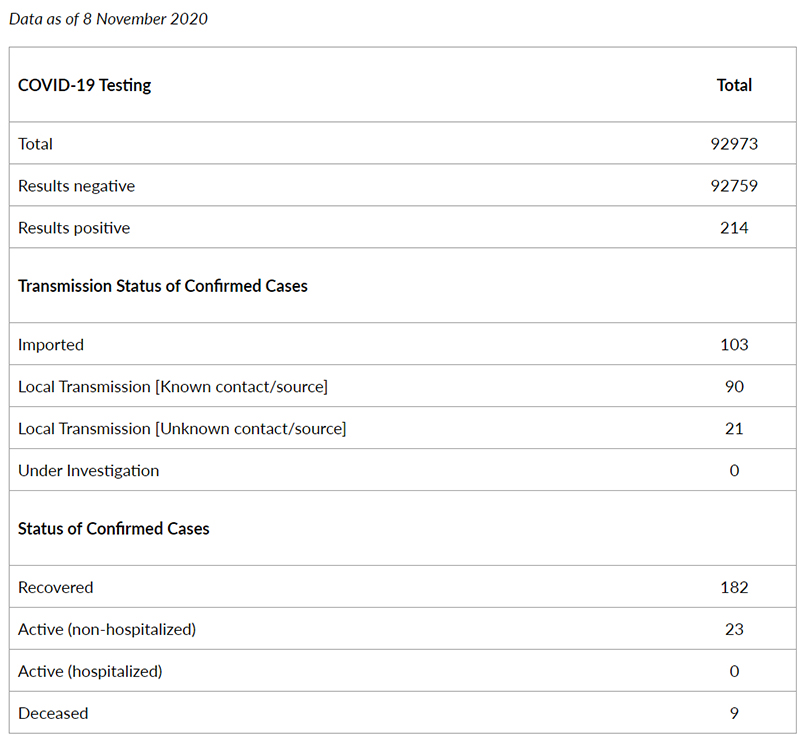 Data on November 5, 2020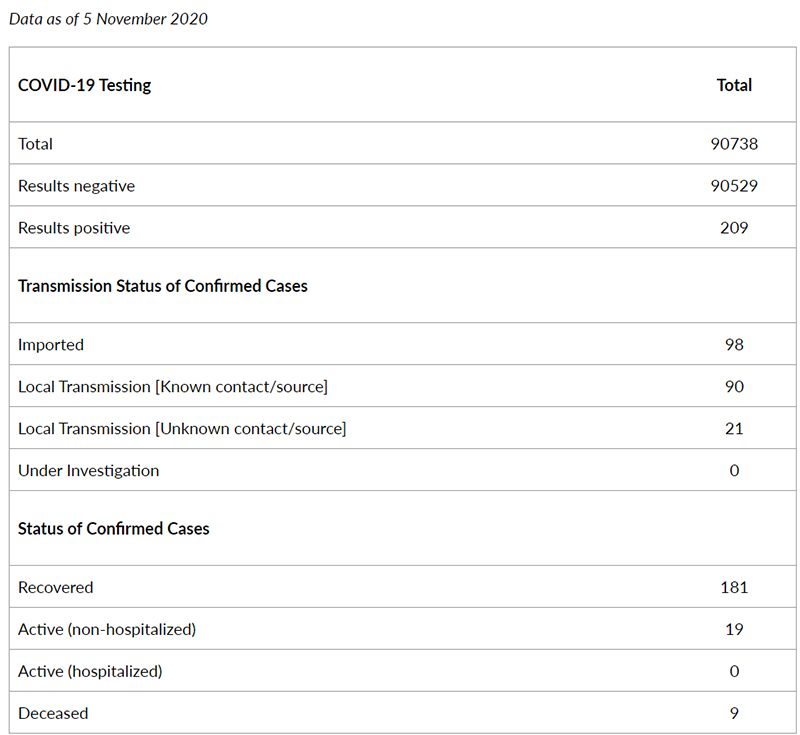 Data on November 4, 2020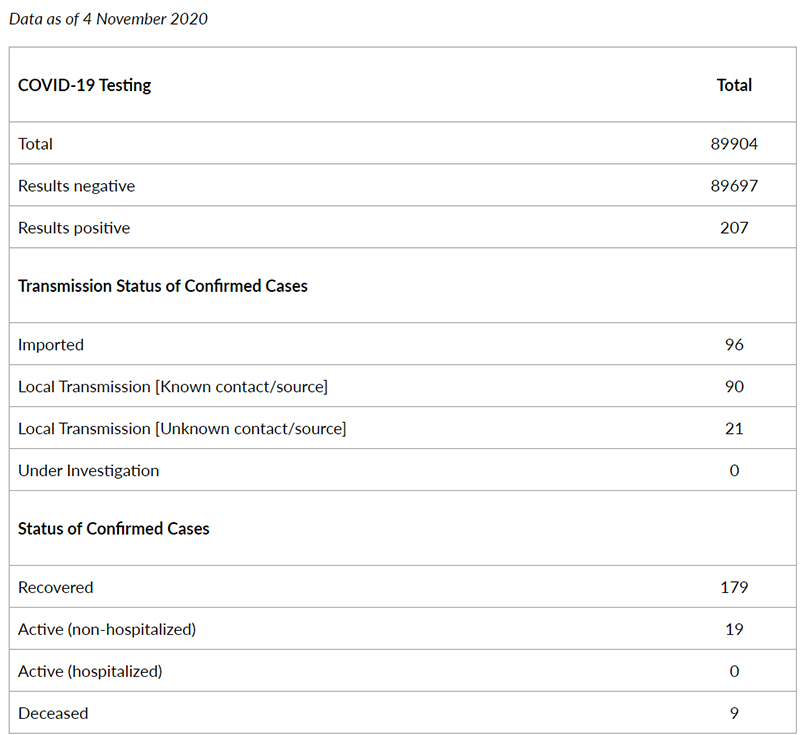 Data on November 3, 2020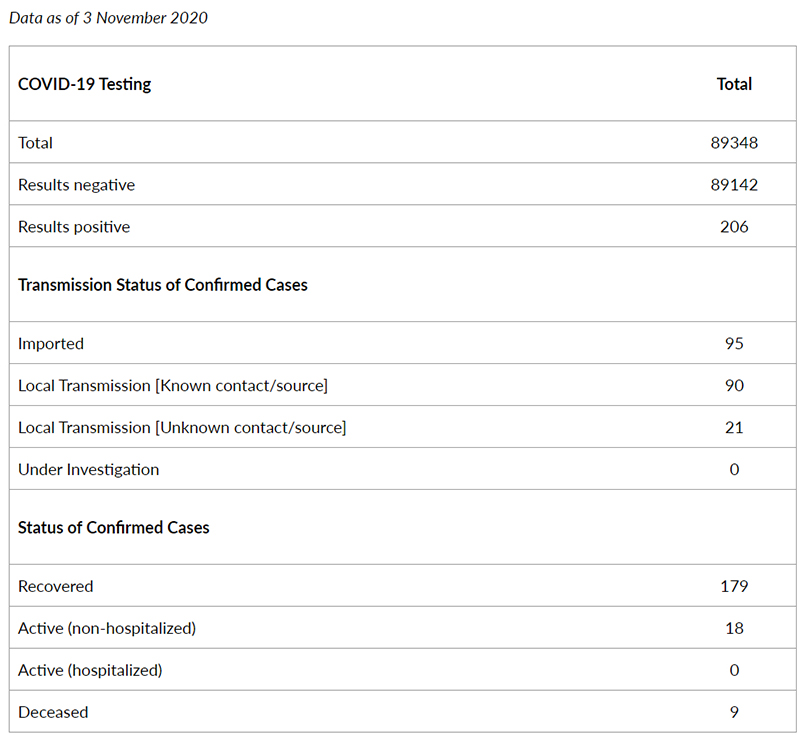 Data on November 2, 2020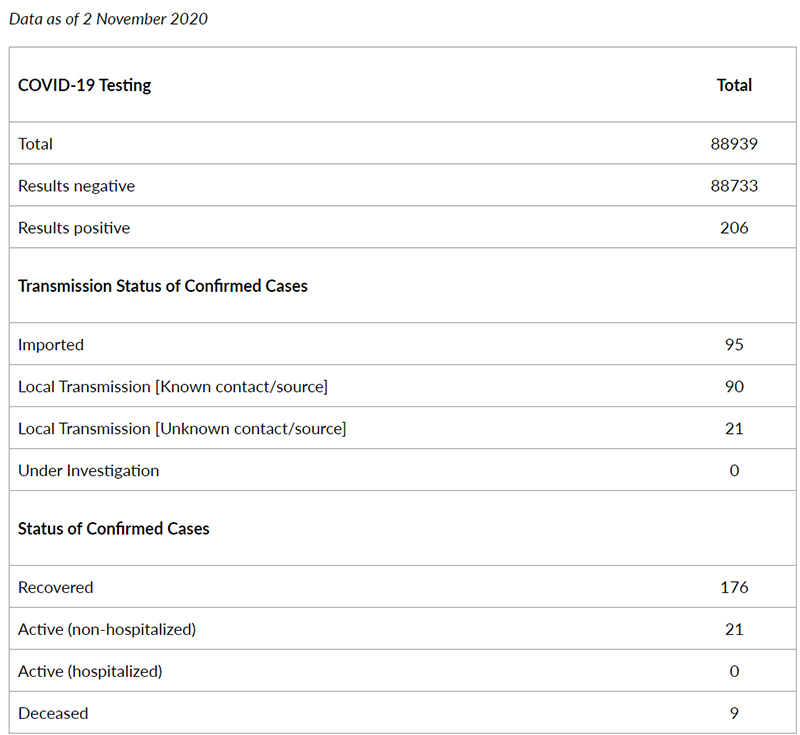 Data on November 1, 2020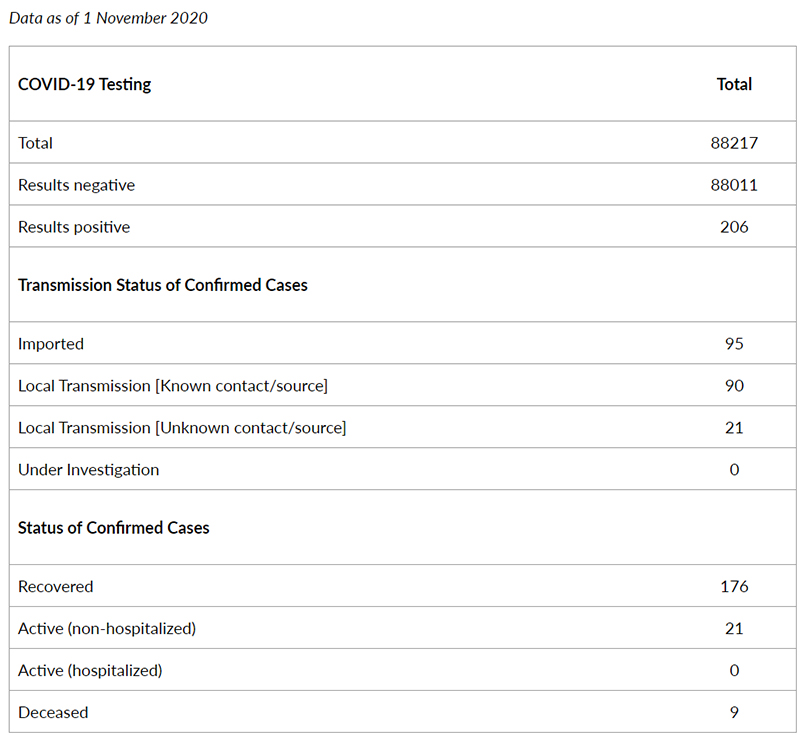 Data on October 29, 2020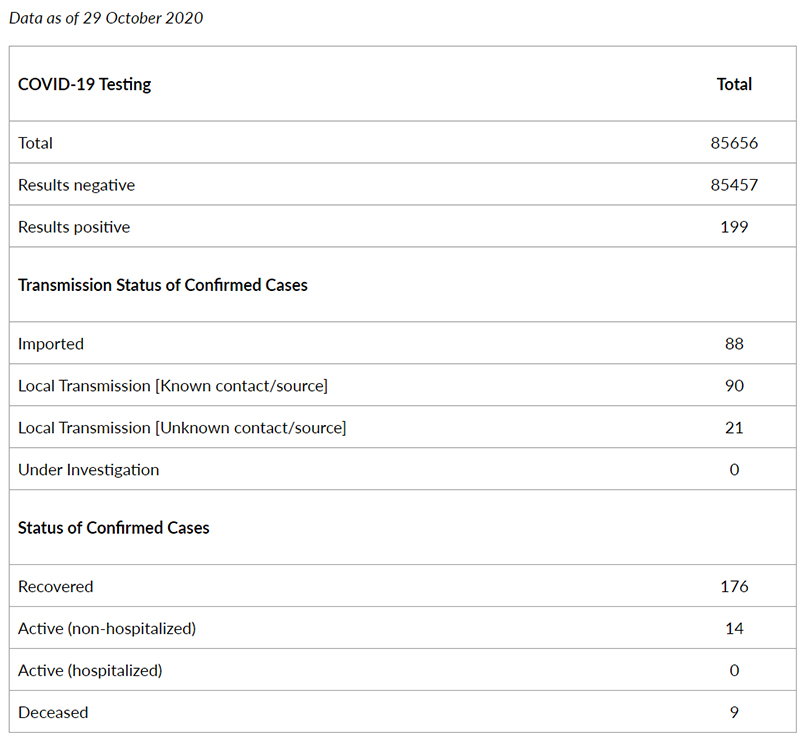 Data on October 28, 2020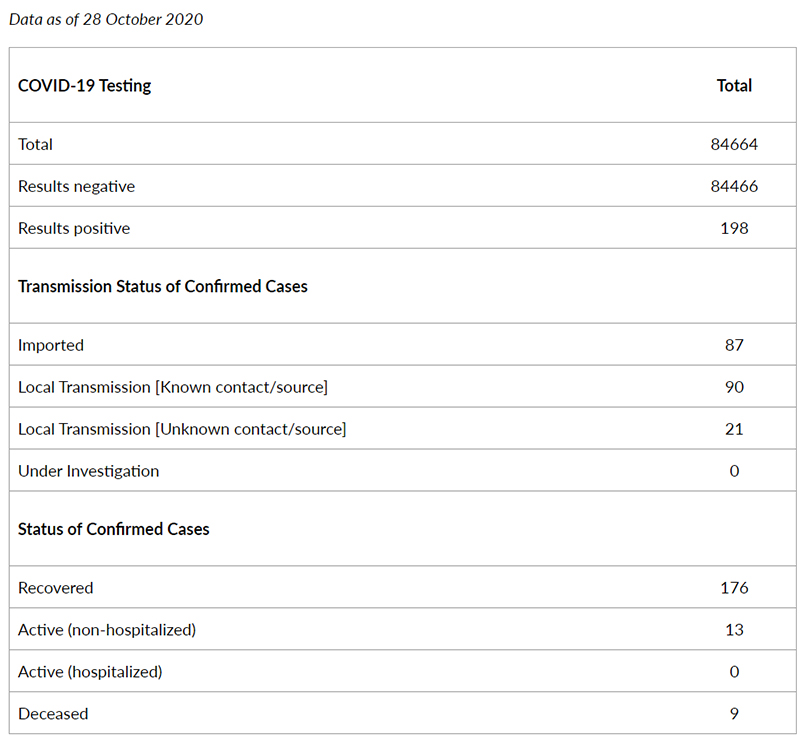 Data on October 26, 2020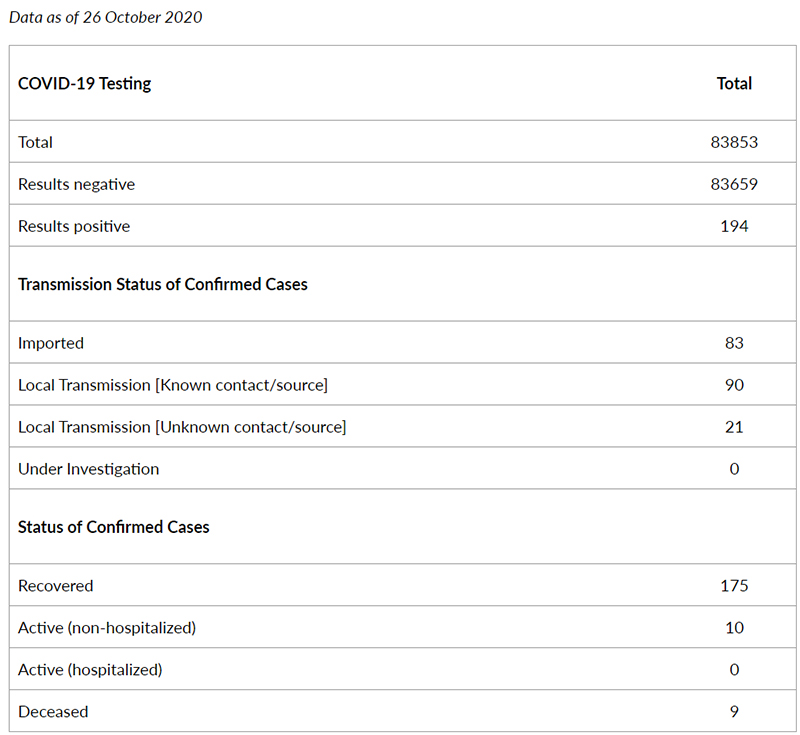 Data on October 25, 2020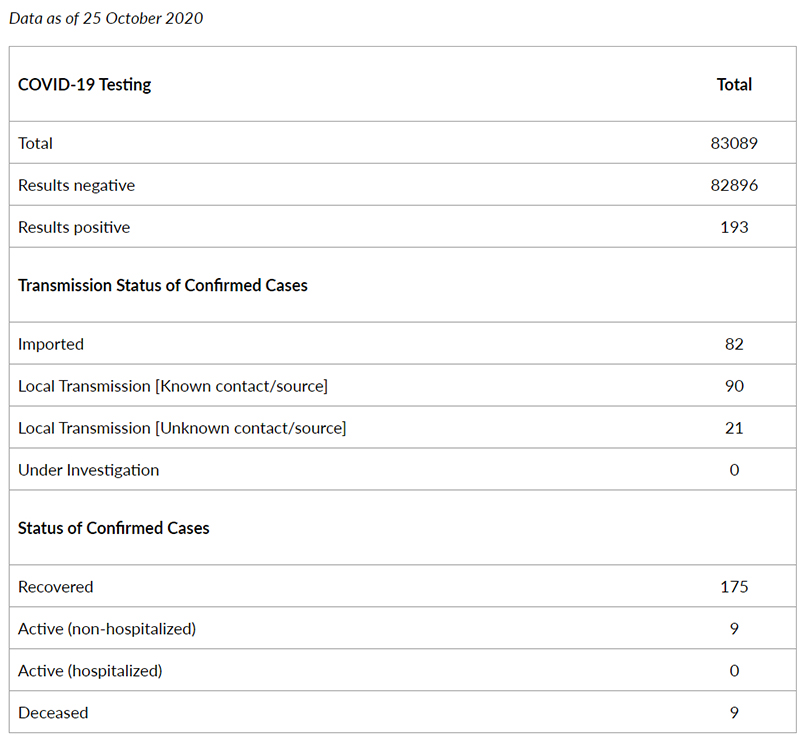 Data on October 22, 2020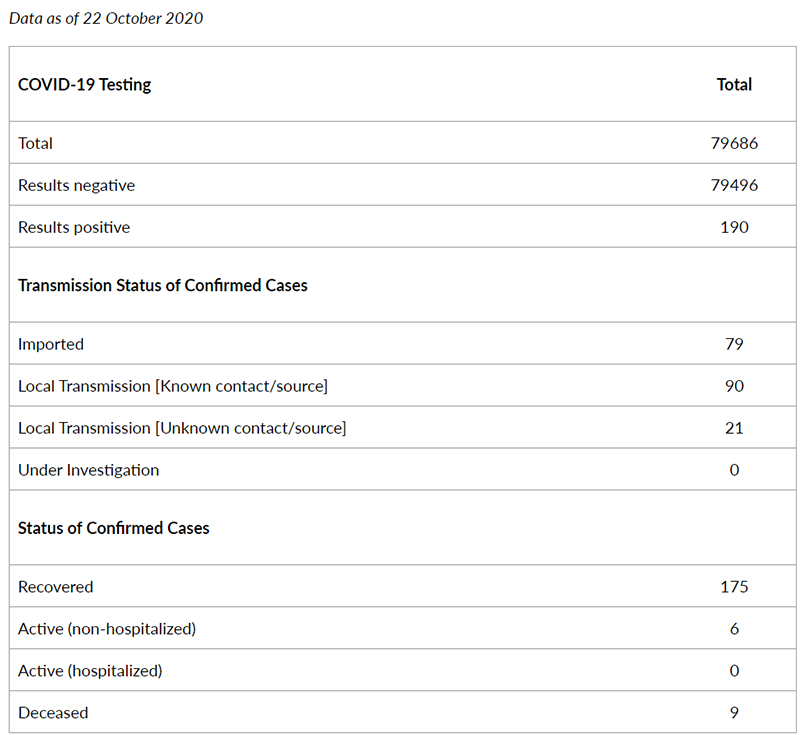 Data on October 21, 2020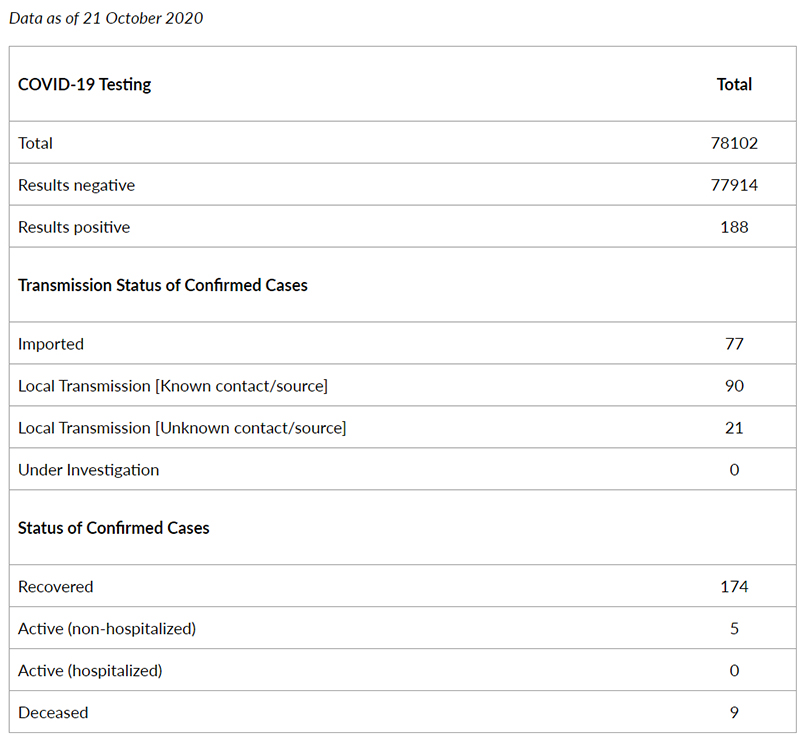 Data on October 19, 2020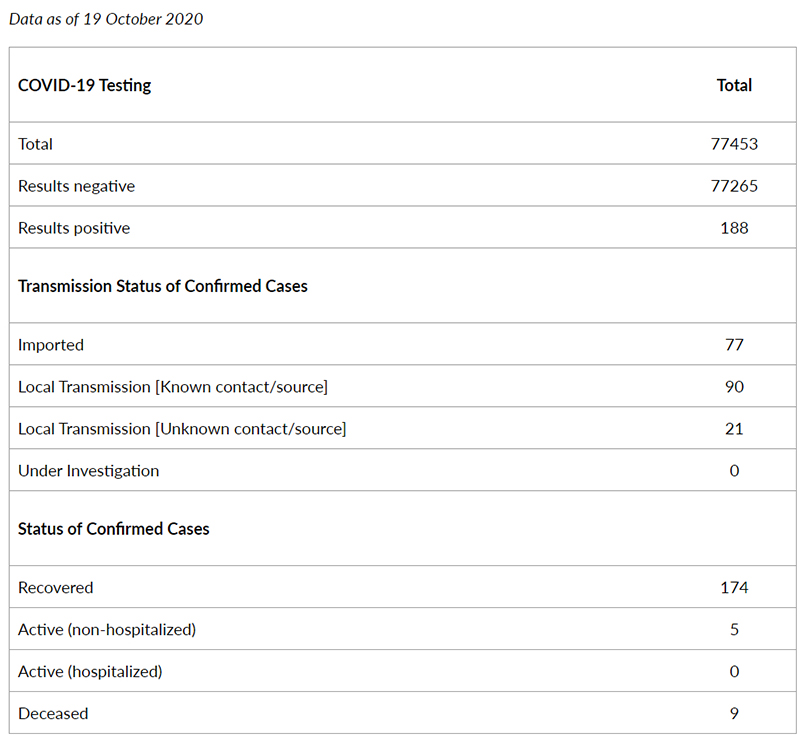 Data on October 17, 2020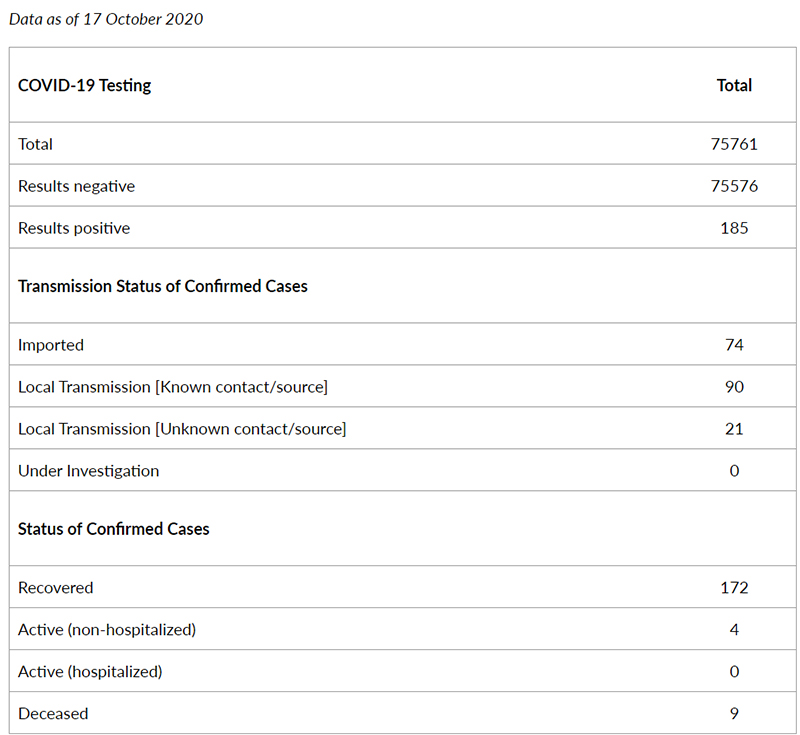 Data on October 15, 2020, 4.15pm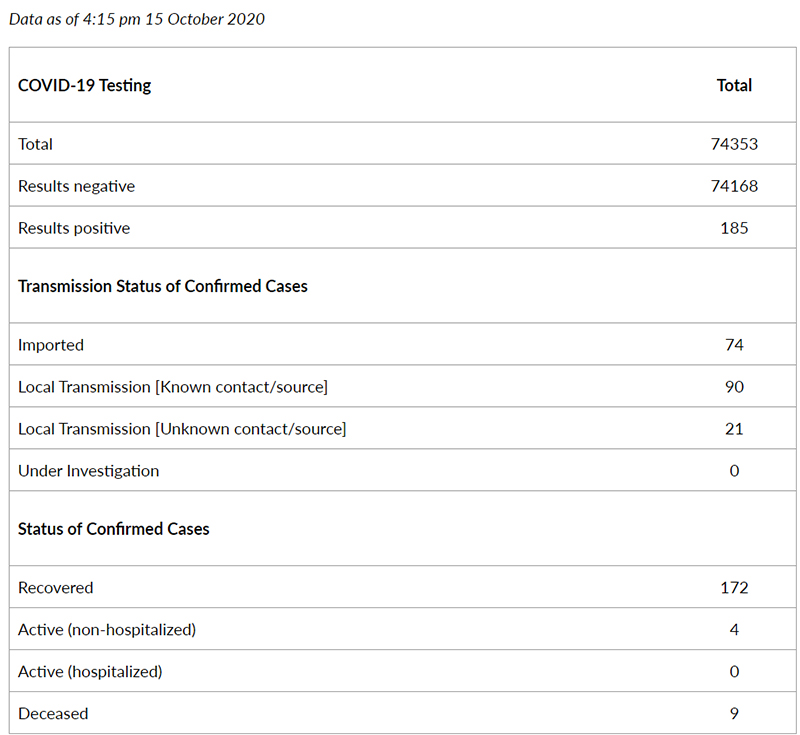 Data on October 13, 2020, 4.15pm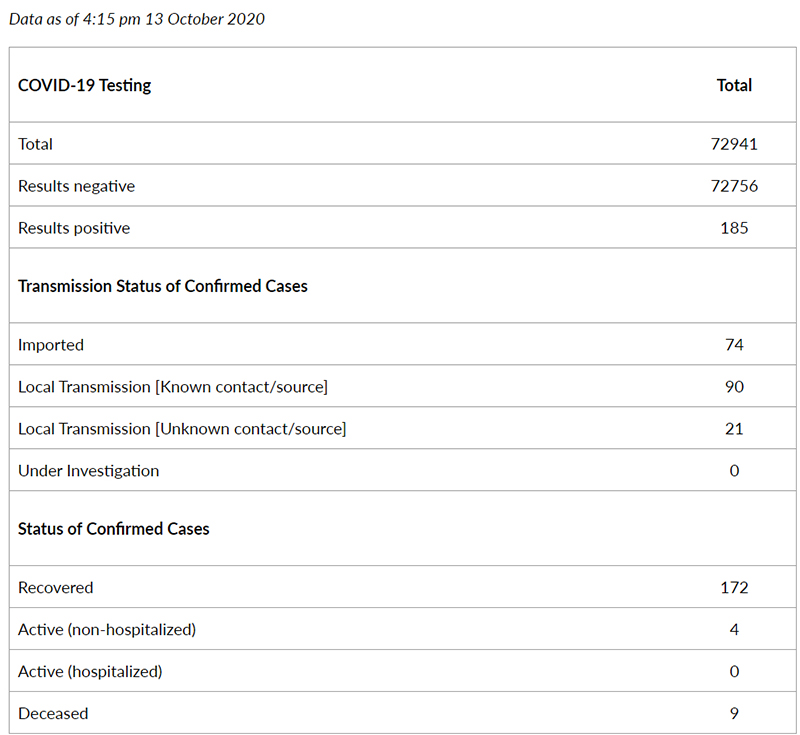 Data on October 12, 2020, 3.00pm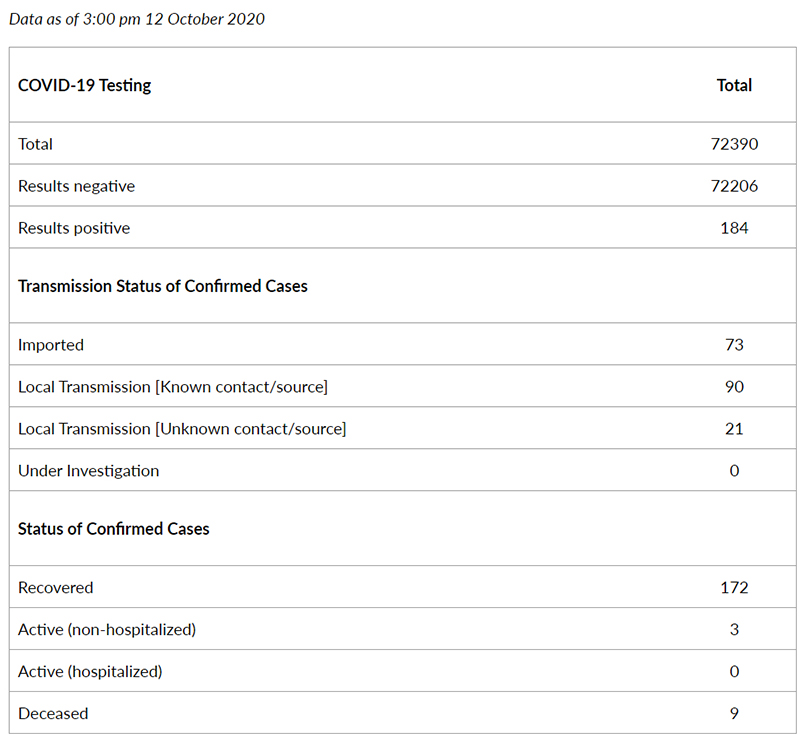 Data on October 10, 2020, 3.15pm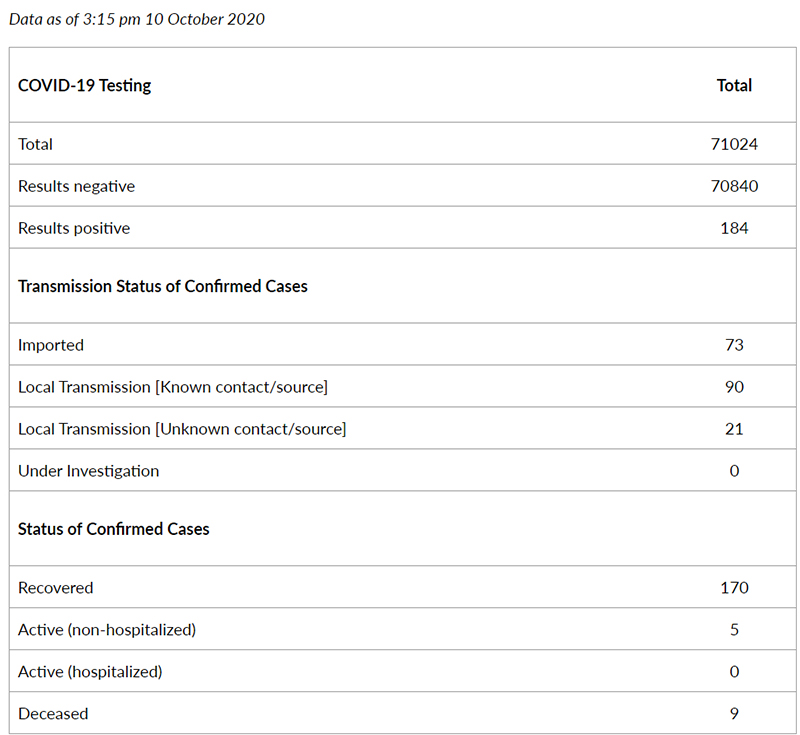 Data on October 8, 2020, 4.00pm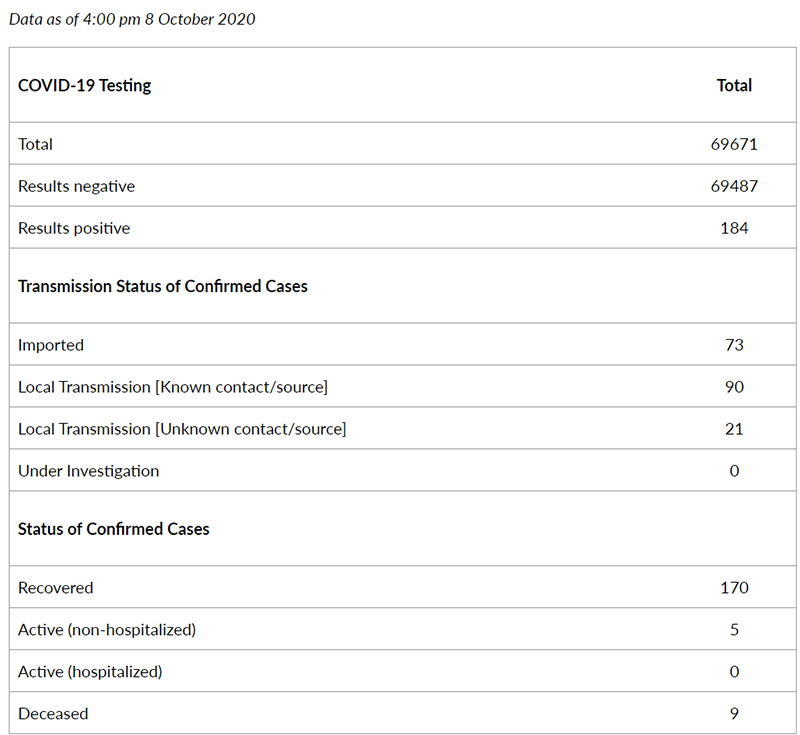 Data on October 7, 2020, 4.00pm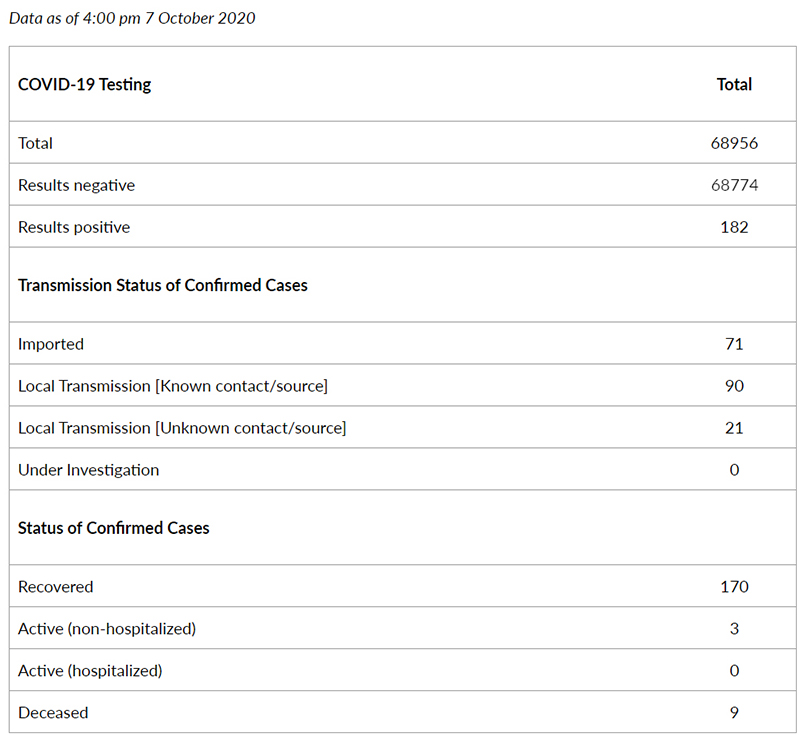 Data on October 5, 2020, 4.30pm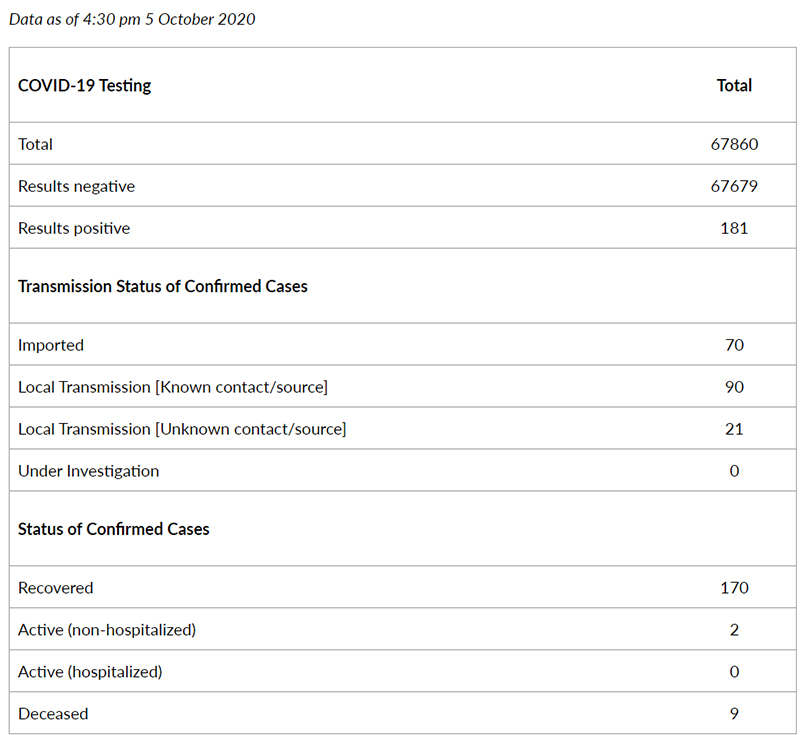 Data on October 3, 2020, 3.00pm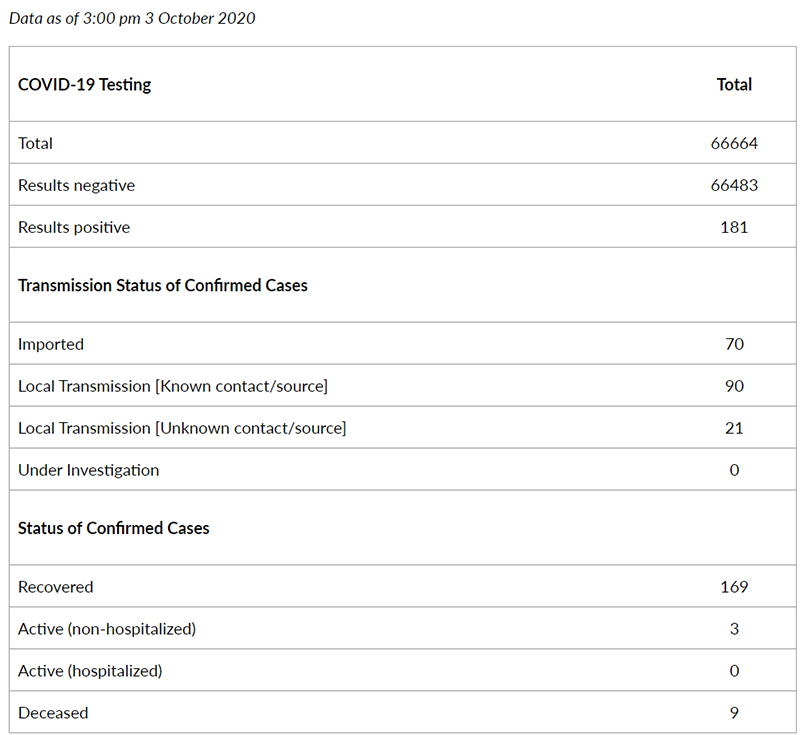 Data on October 2, 2020, 3.00pm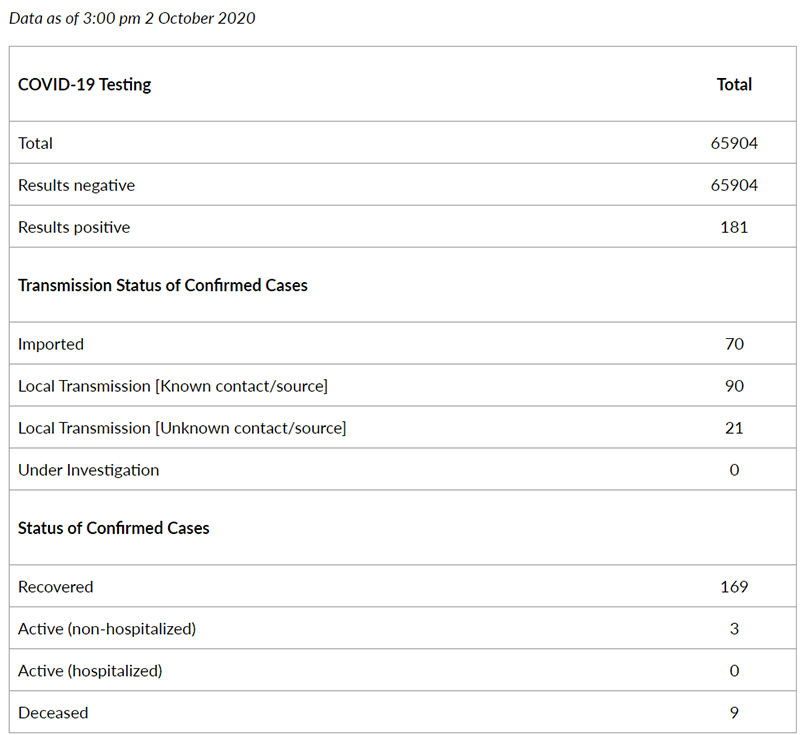 Data on October 1, 2020, 3.00pm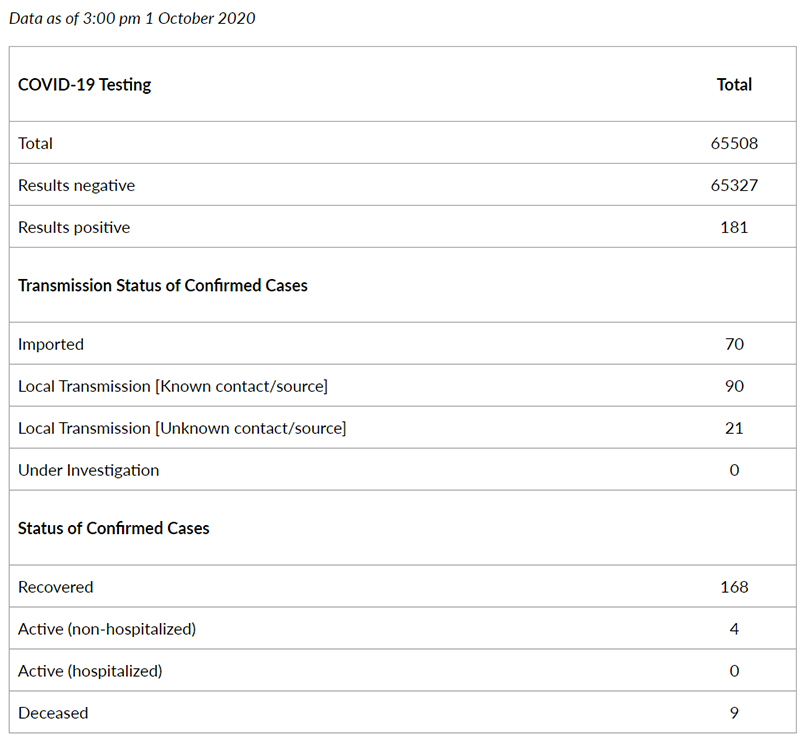 Data on September 30, 2020, 3.00pm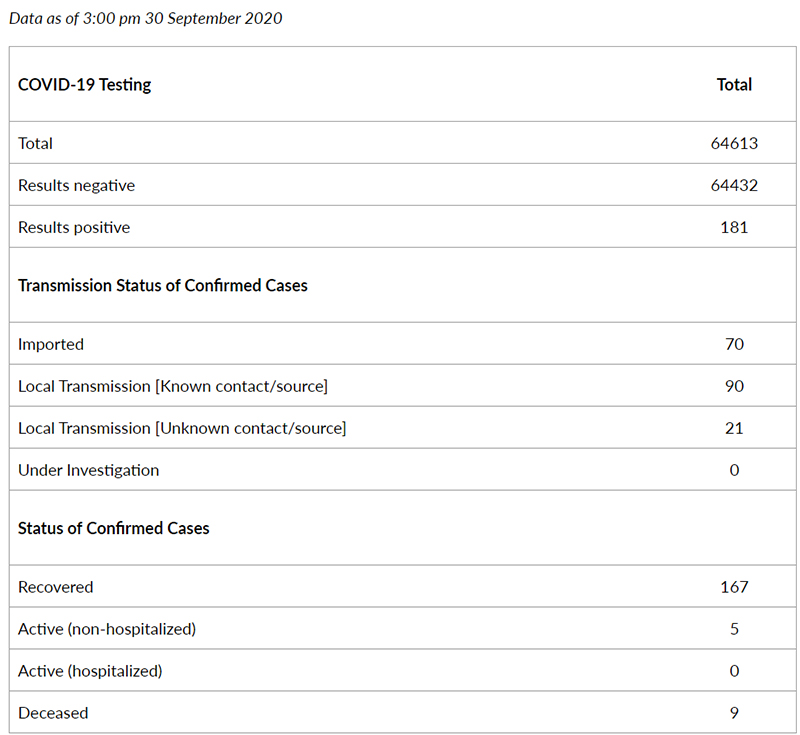 Data on September 28, 2020, 3.00pm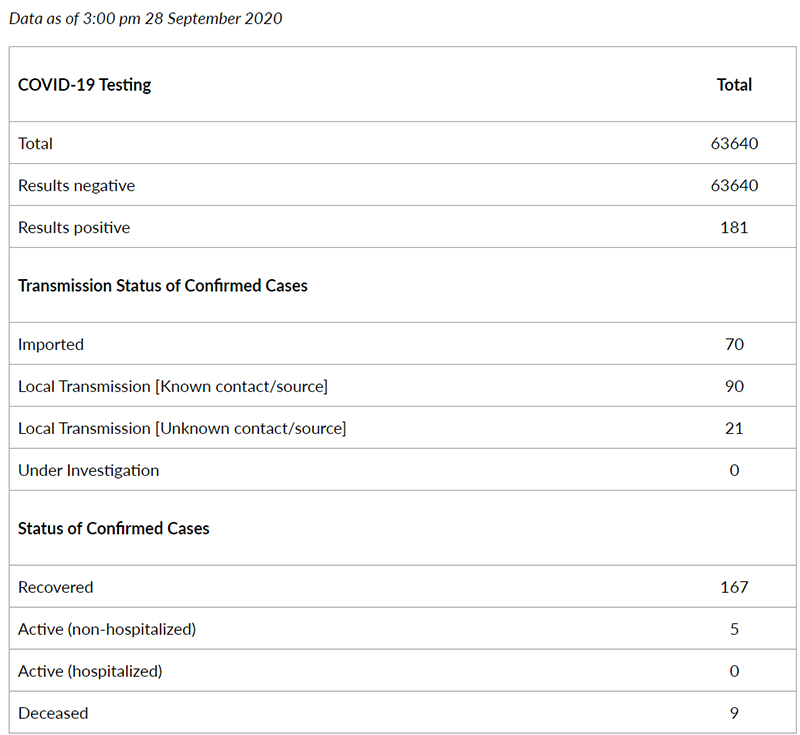 Data on September 26, 2020, 3.00pm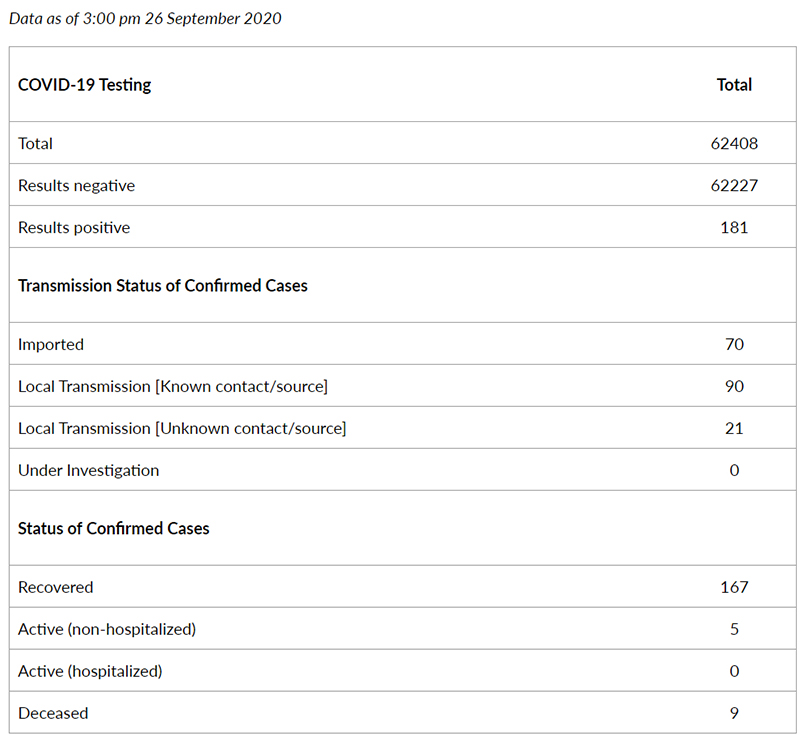 Data on September 25, 2020, 3.15pm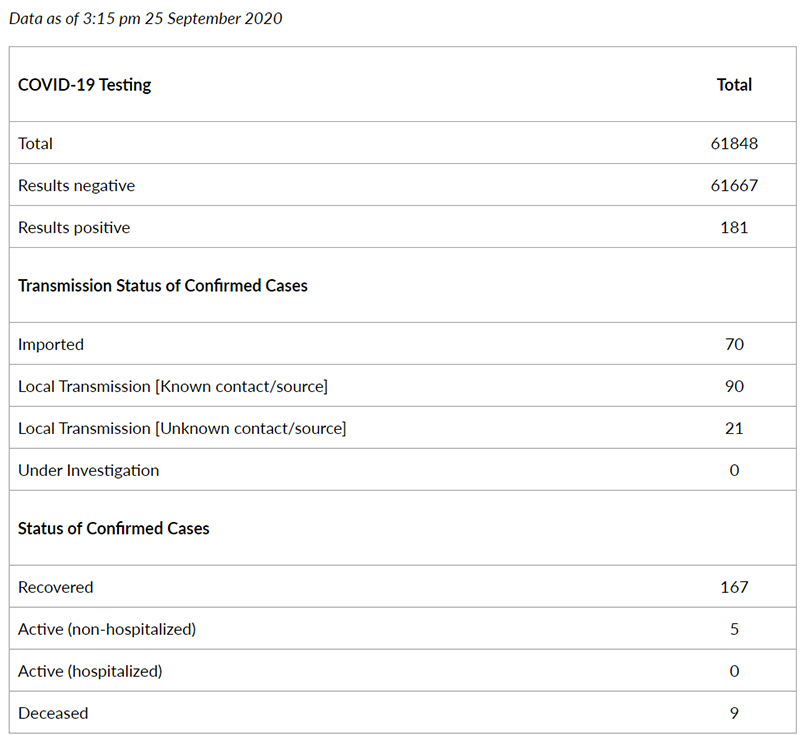 Data on September 24, 2020, 4.15pm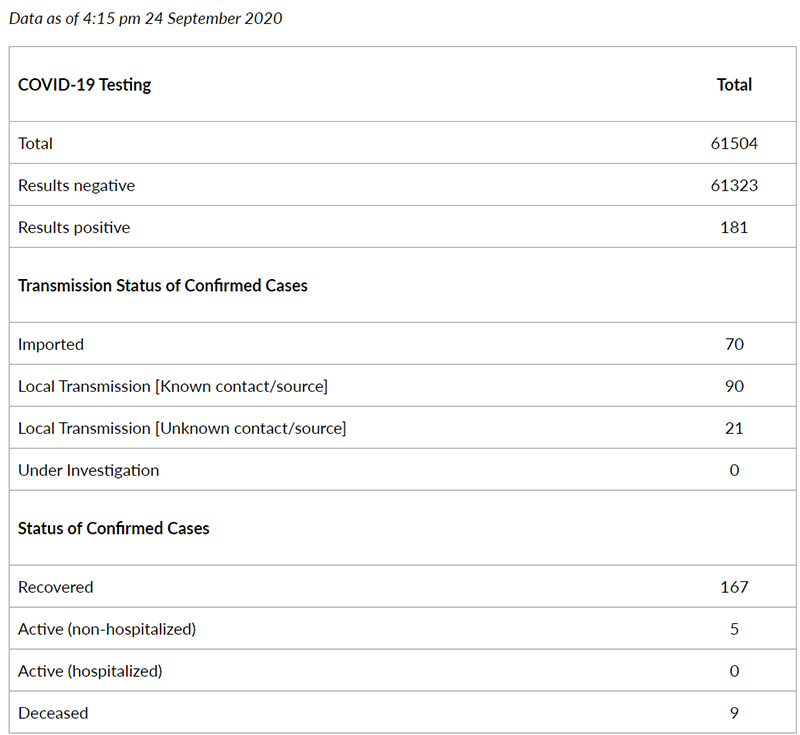 Data on September 23, 2020, 3.00pm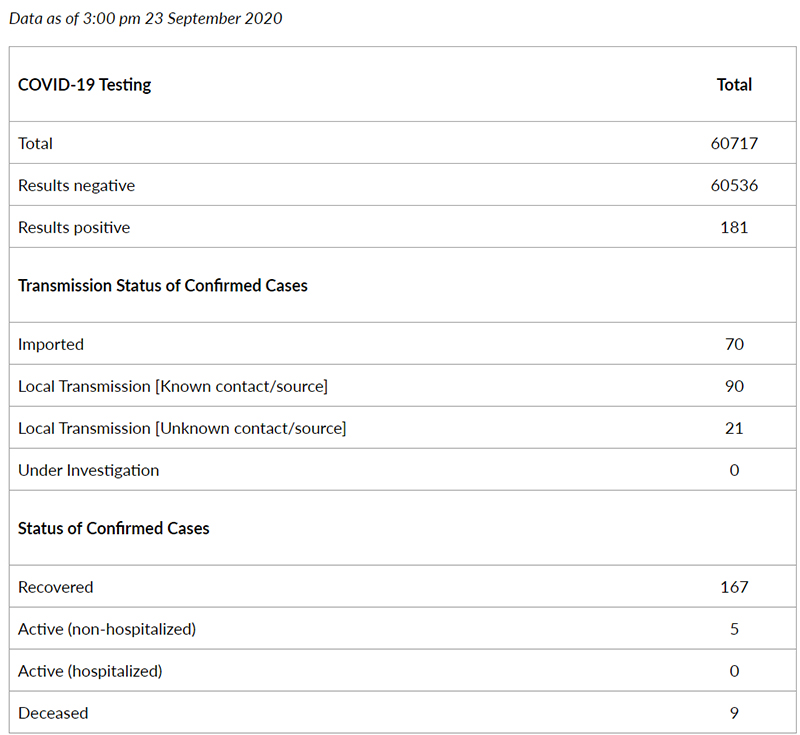 Data on September 19, 2020, 3.00pm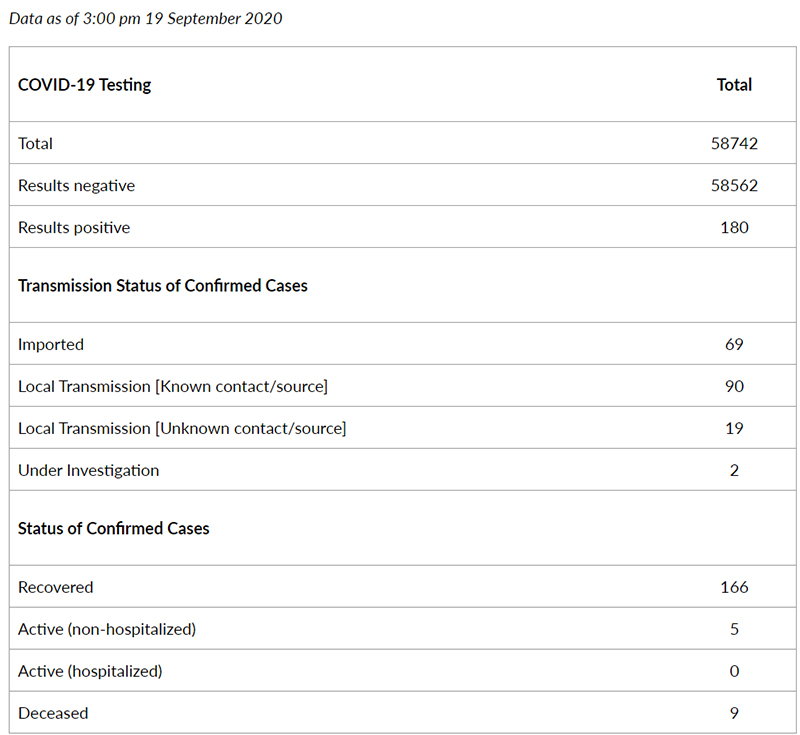 Data on September 16, 2020, 6.00pm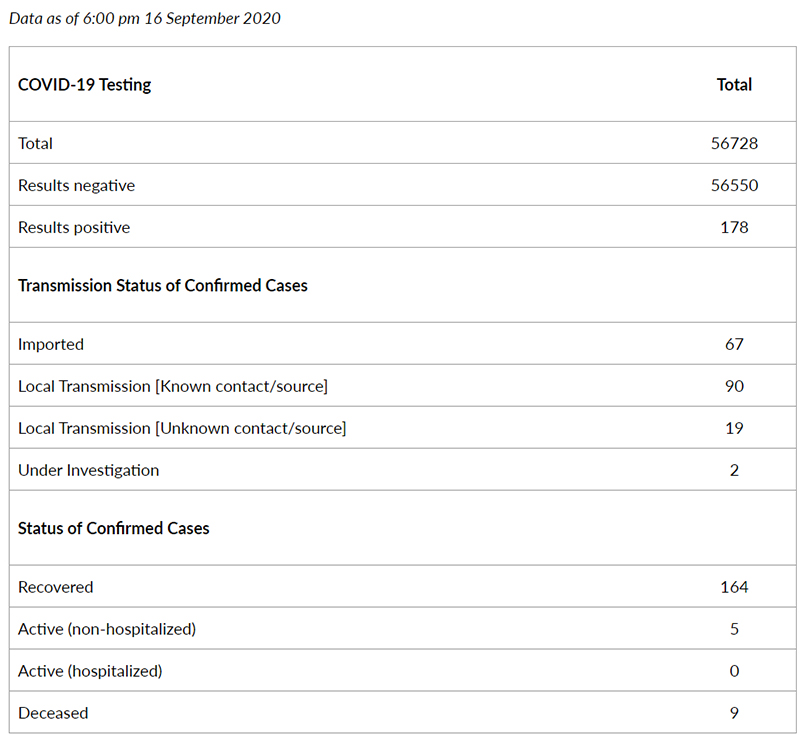 Data on September 15, 2020, 3.00pm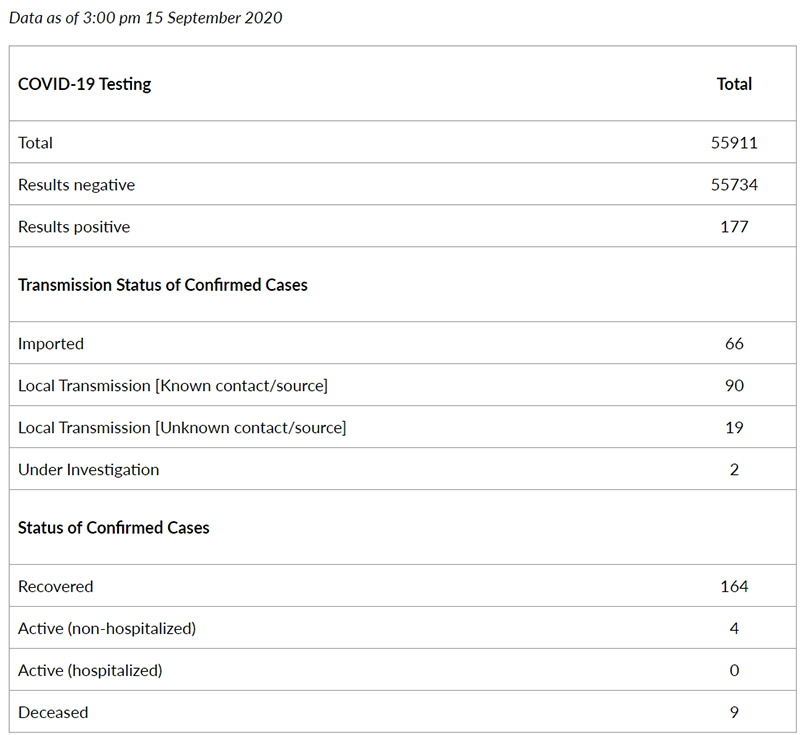 Data on September 11, 2020, 4.00pm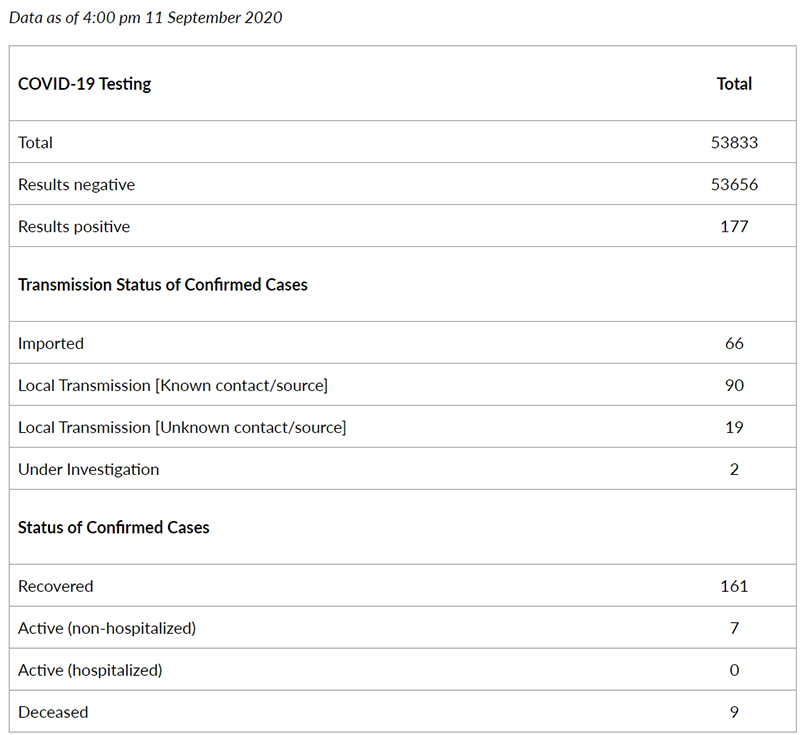 Data on September 10, 2020, 3.15pm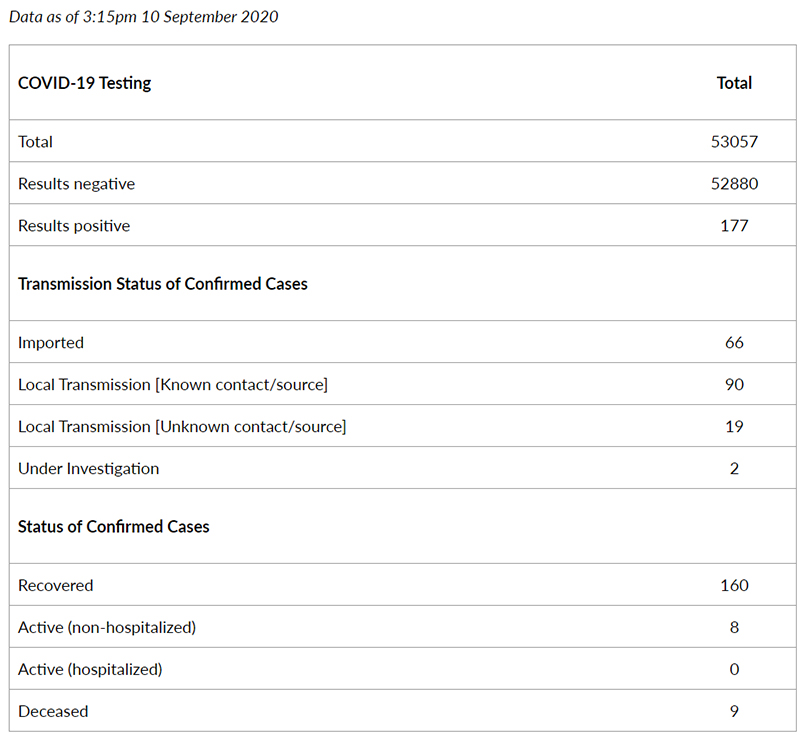 Data on September 9, 2020, 3.00pm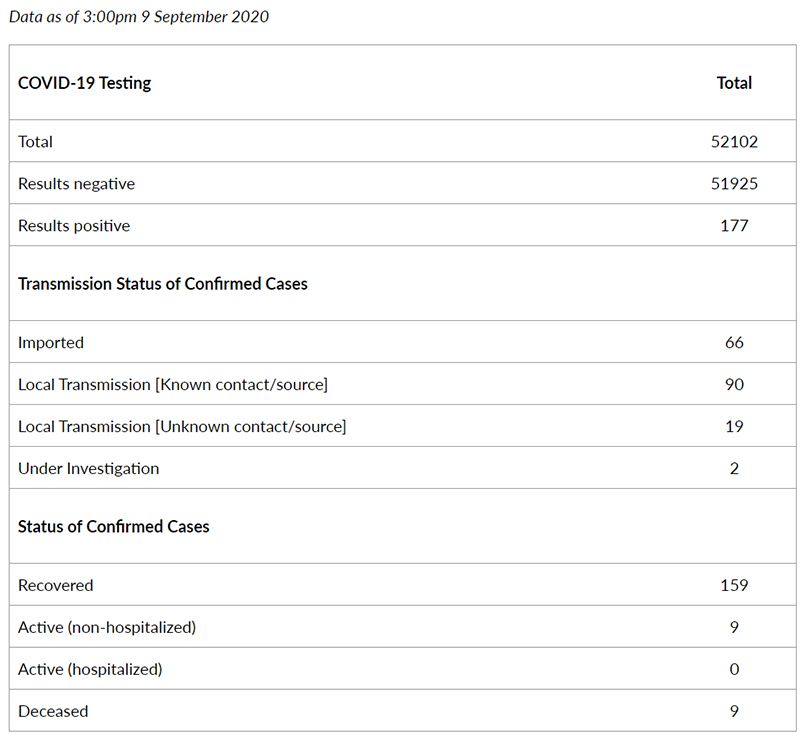 Data on September 5, 2020, 3.00pm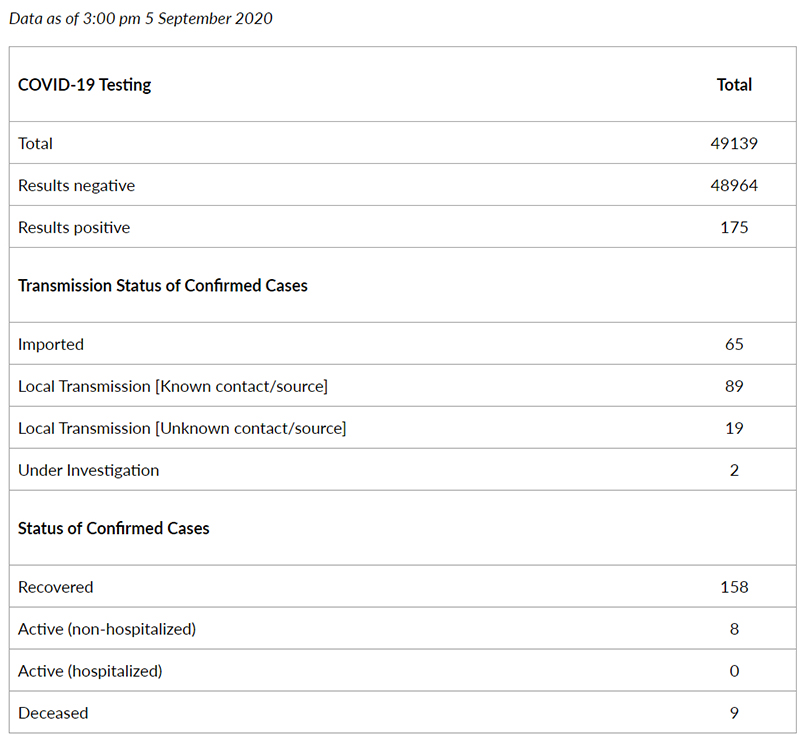 Data on September 4, 2020, 3.00pm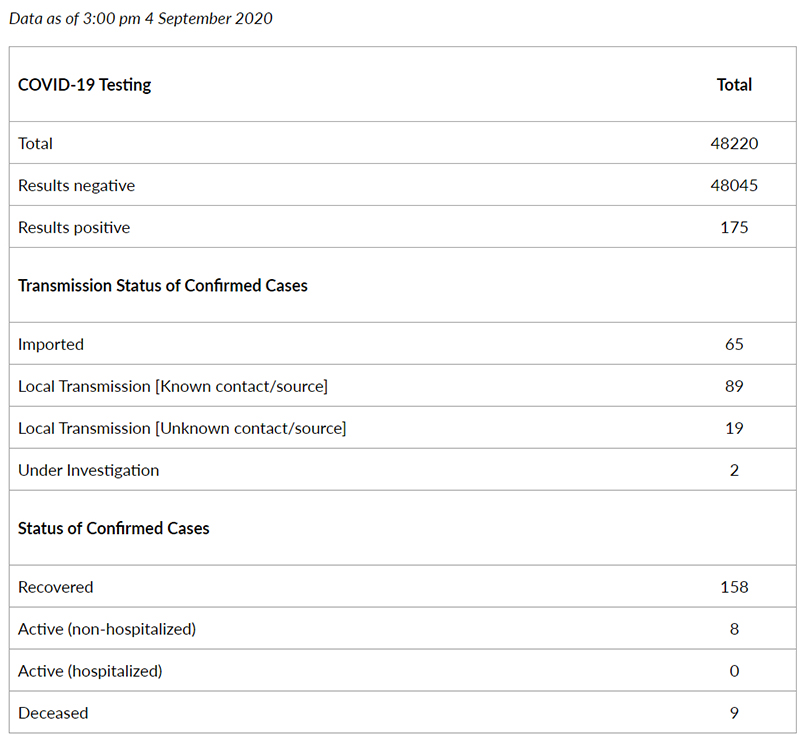 Data on September 3, 2020, 3.00pm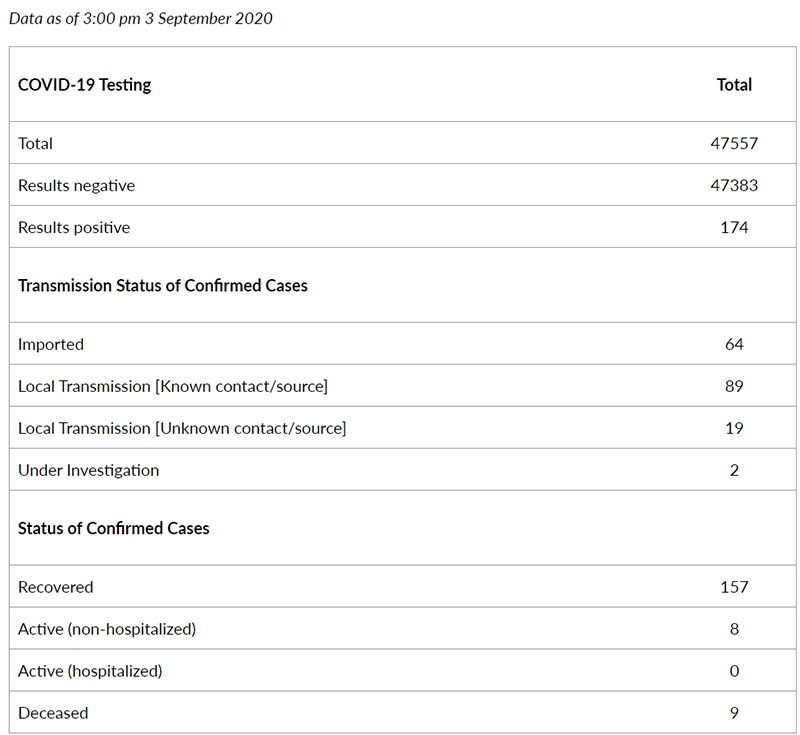 Data on September 2, 2020, 3.00pm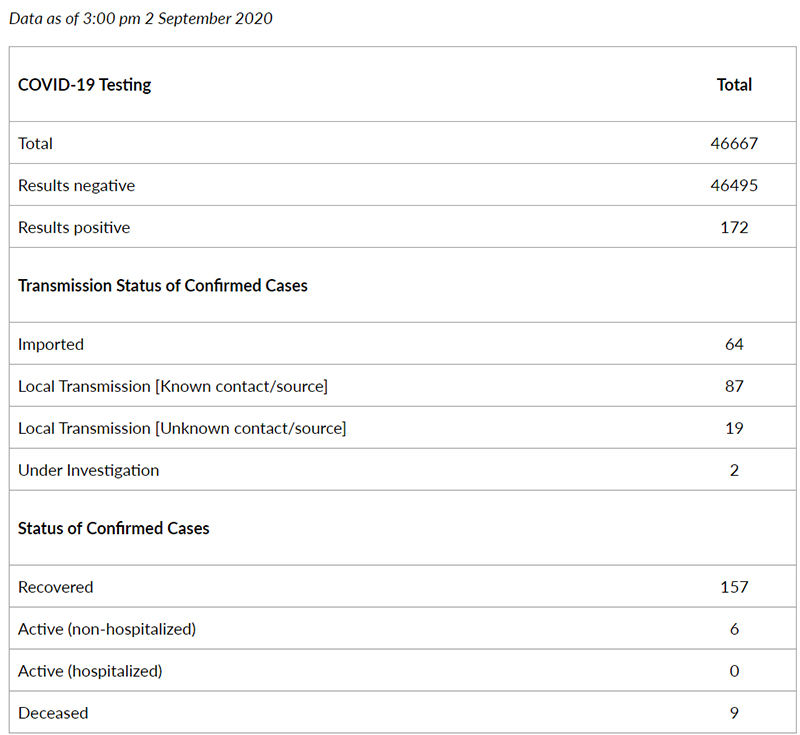 Data on September 1, 2020, 3.00pm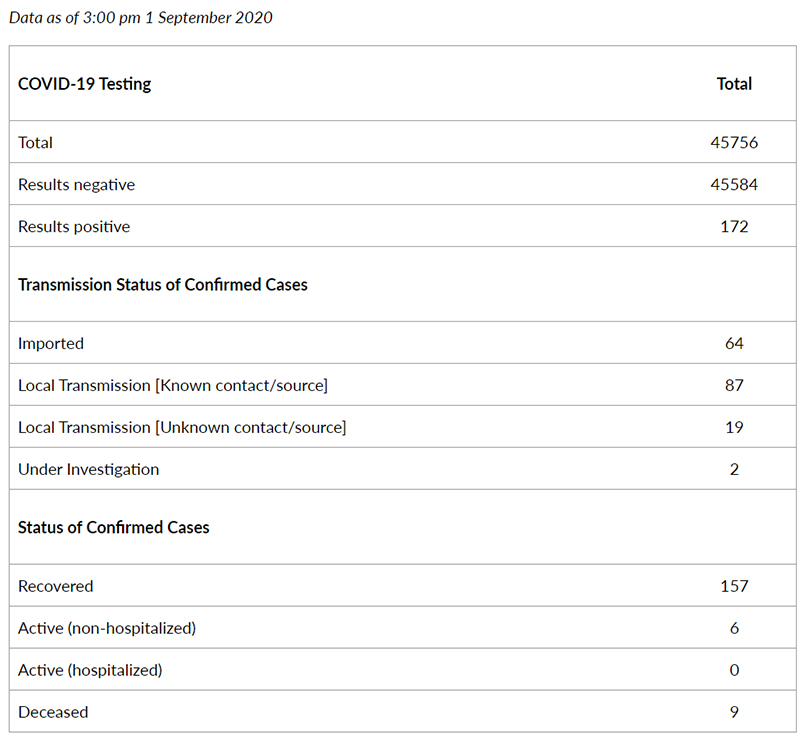 Data on August 31, 2020, 3.00pm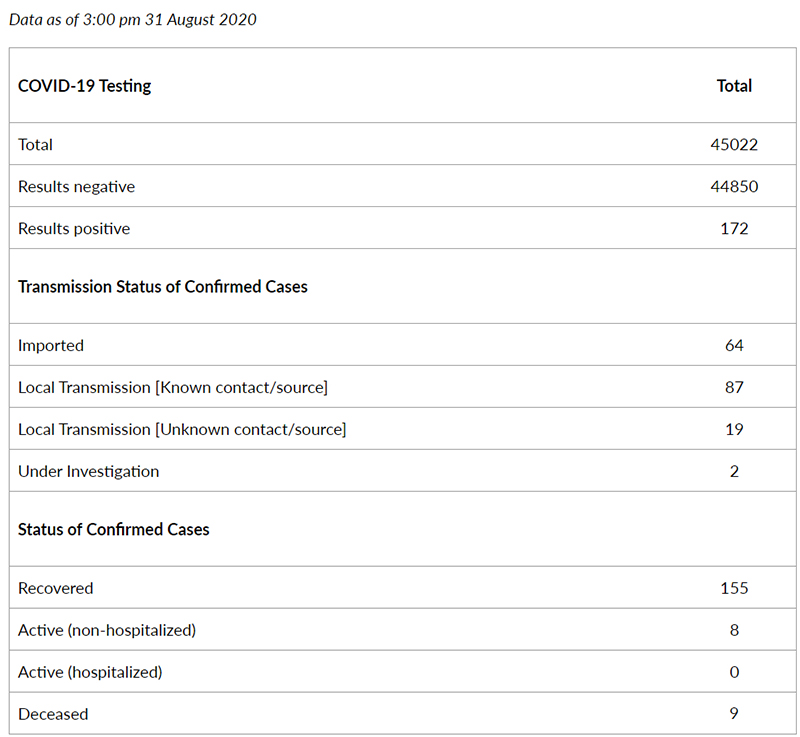 Data on August 29, 2020, 4.00pm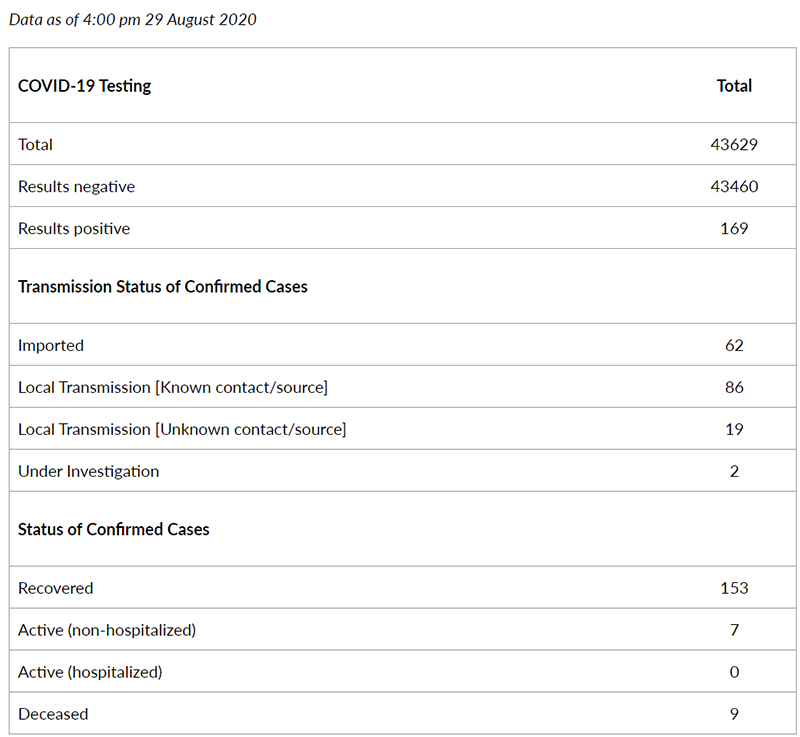 Data on August 28, 2020, 5.00pm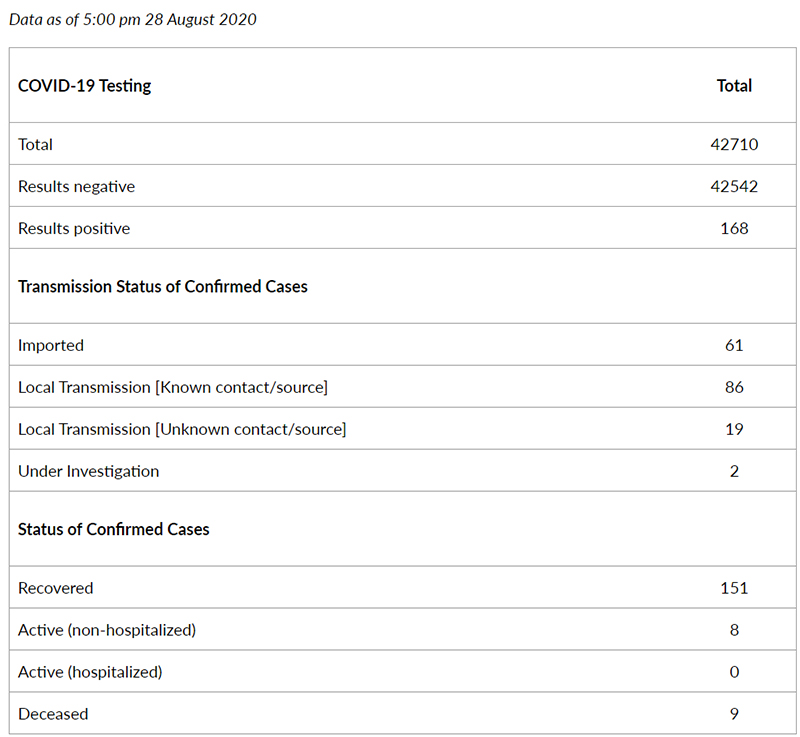 Data on August 27, 2020, 4.00pm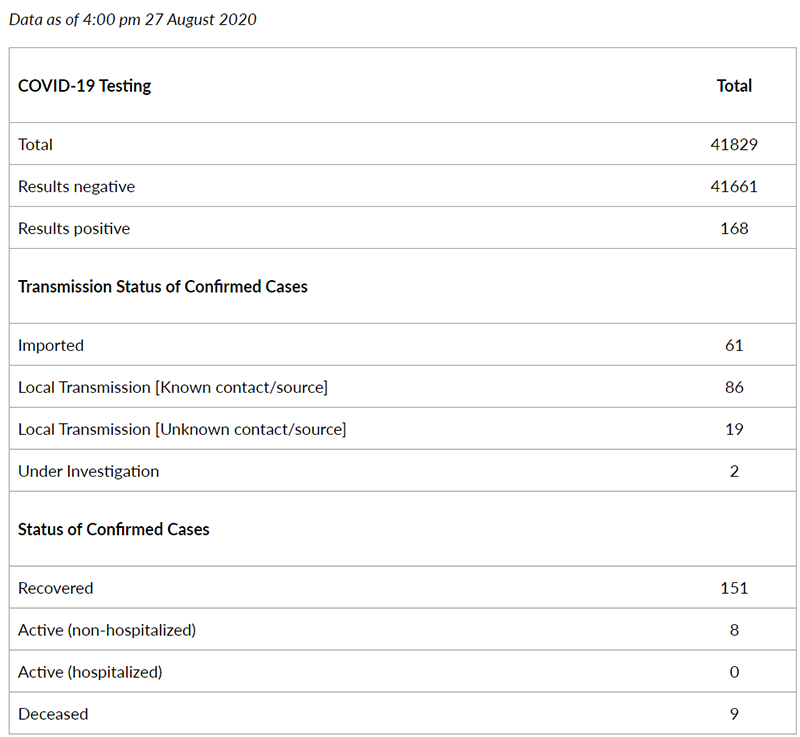 Data on August 26, 2020, 4.00pm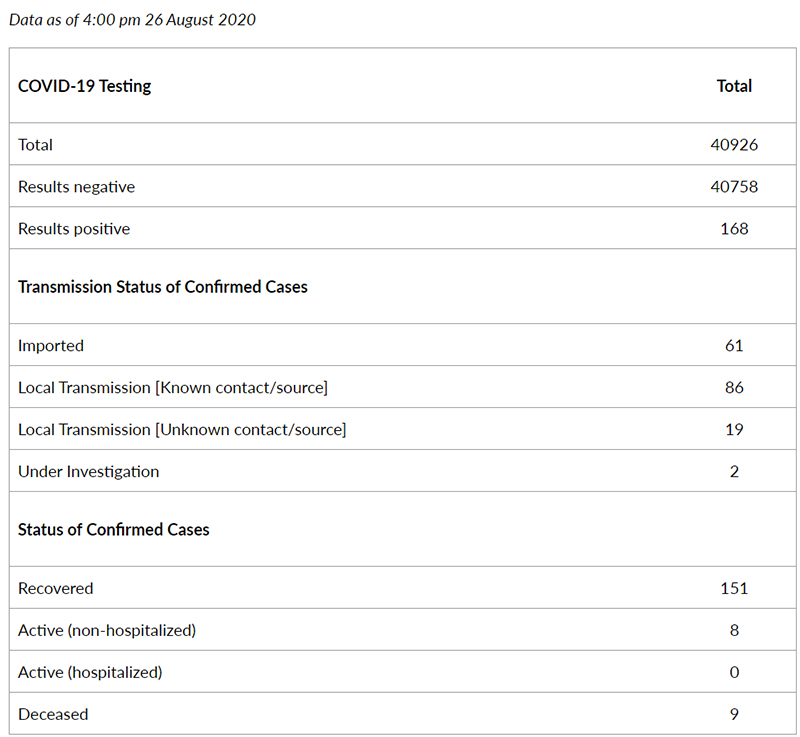 Data on August 25, 2020, 4.00pm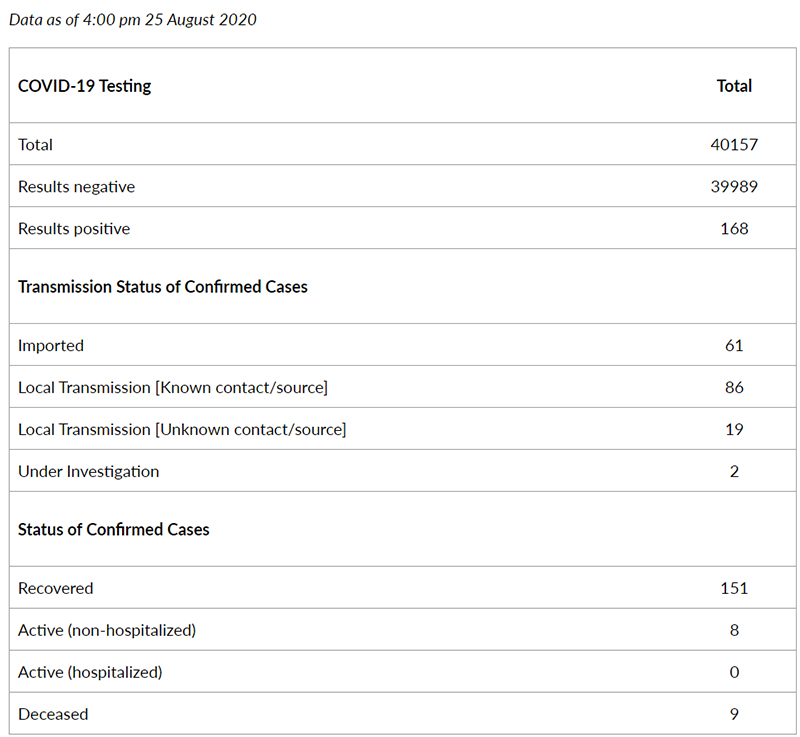 Data on August 24, 2020, 4.00pm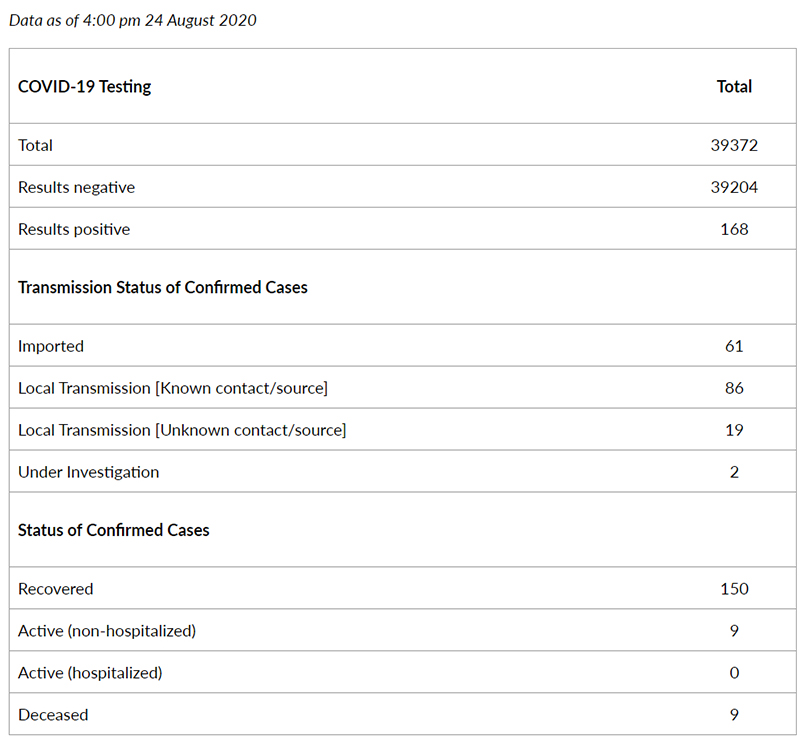 Data on August 22, 2020, 3.00pm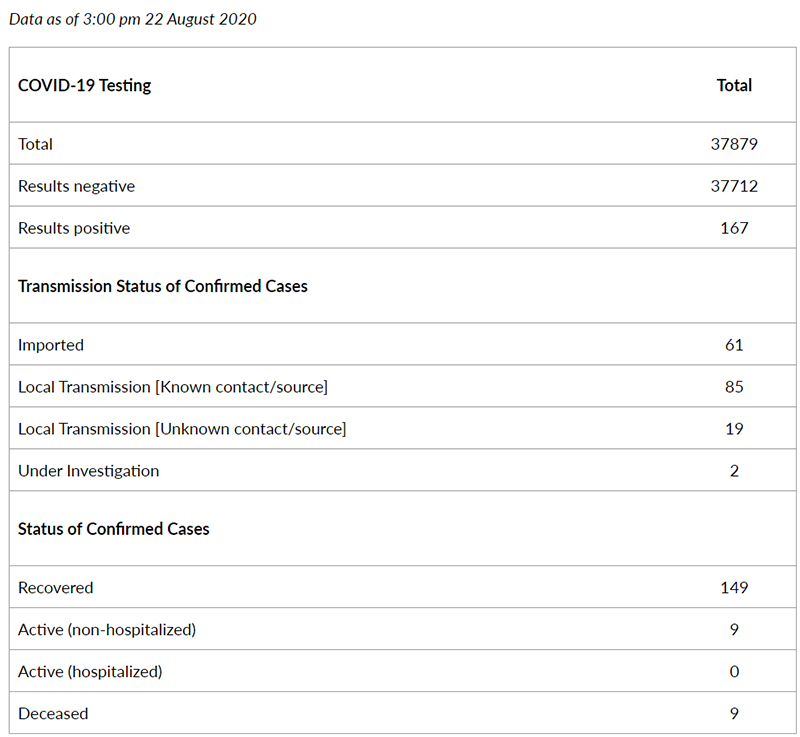 Data on August 21, 2020, 5.45pm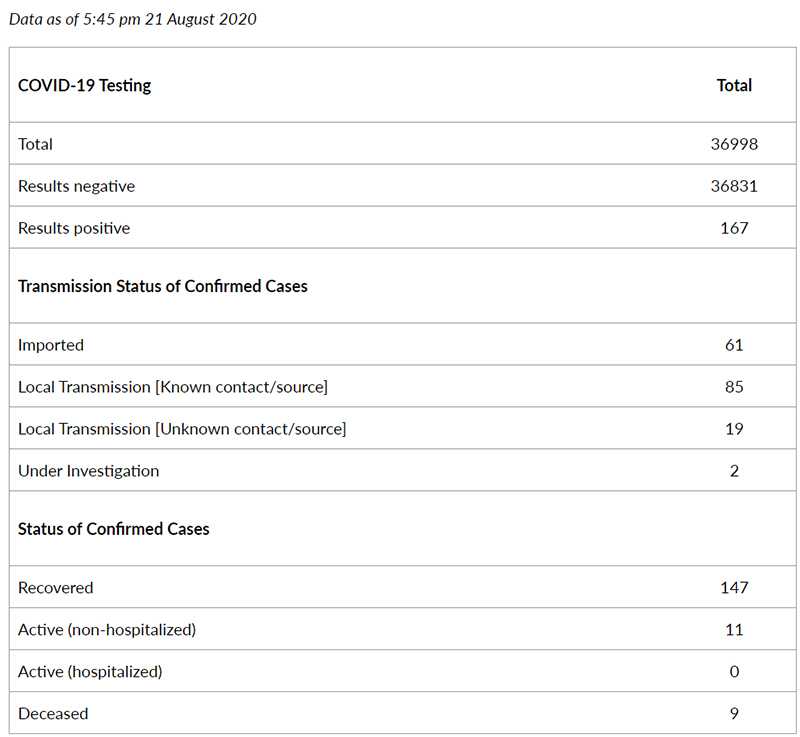 Data on August 20, 2020, 5.45pm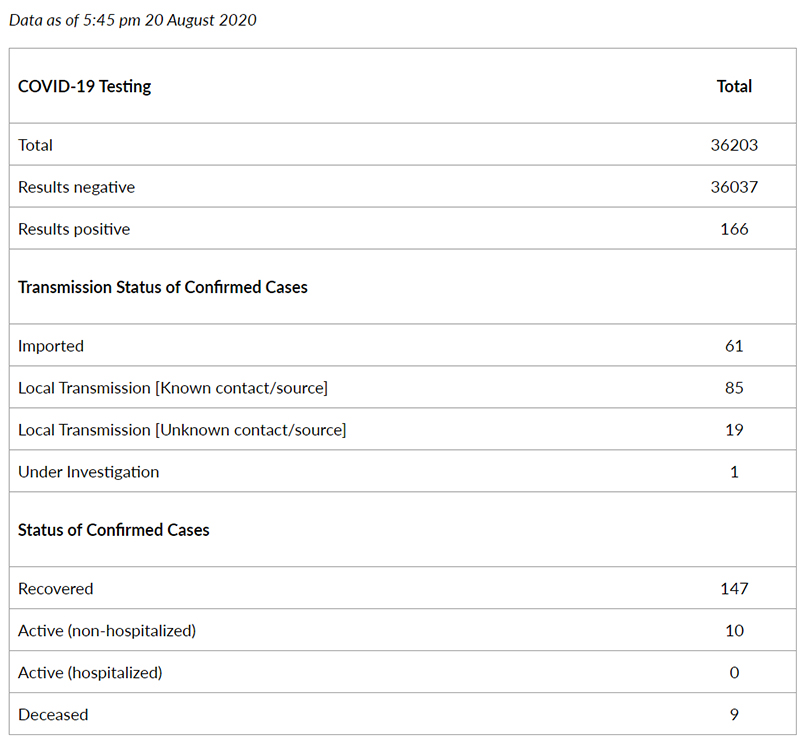 Data on August 19, 2020, 6.15pm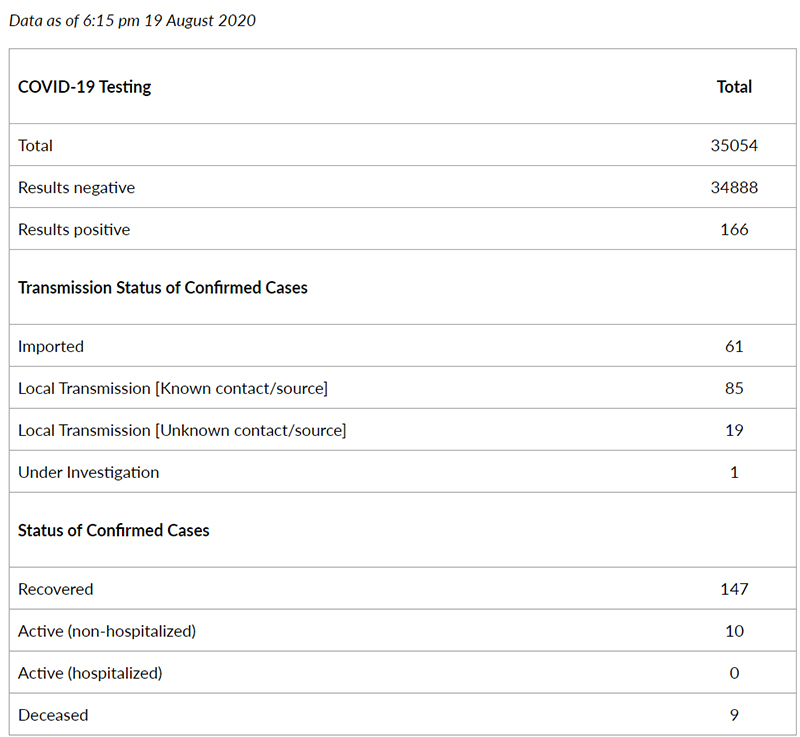 Data on August 18, 2020, 4.00pm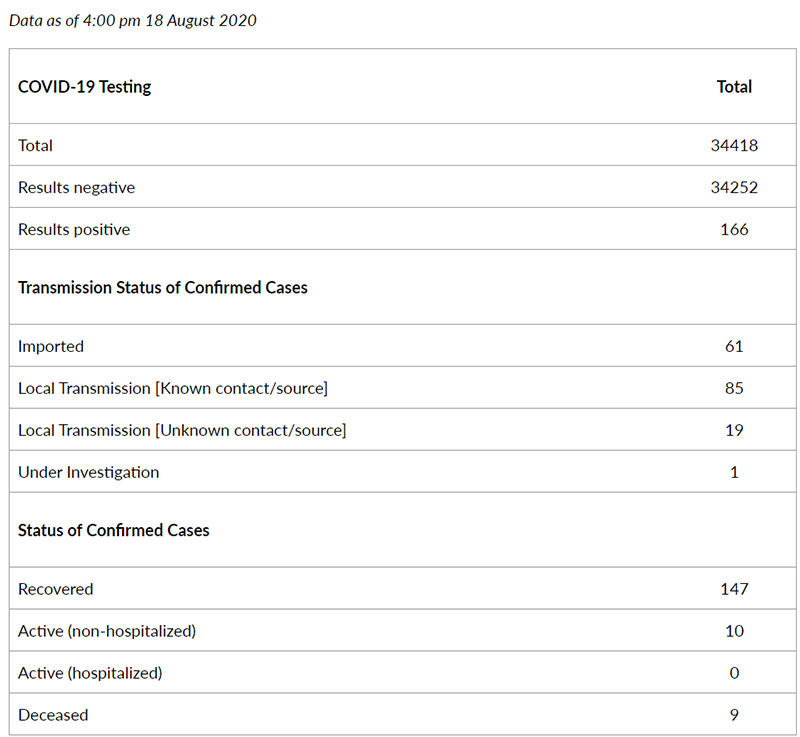 Data on August 17, 2020, 3.30pm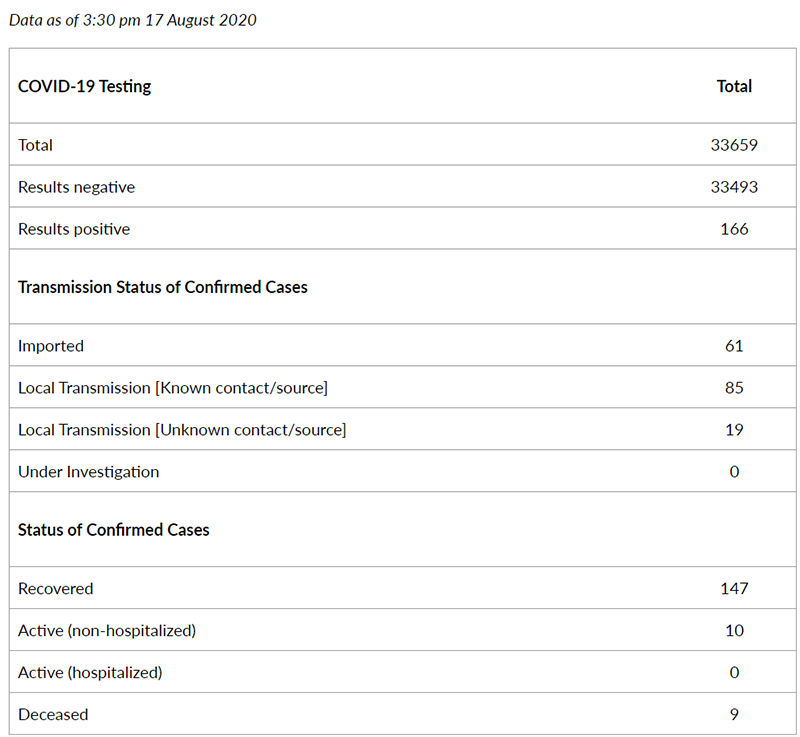 Data on August 15, 2020, 5.00pm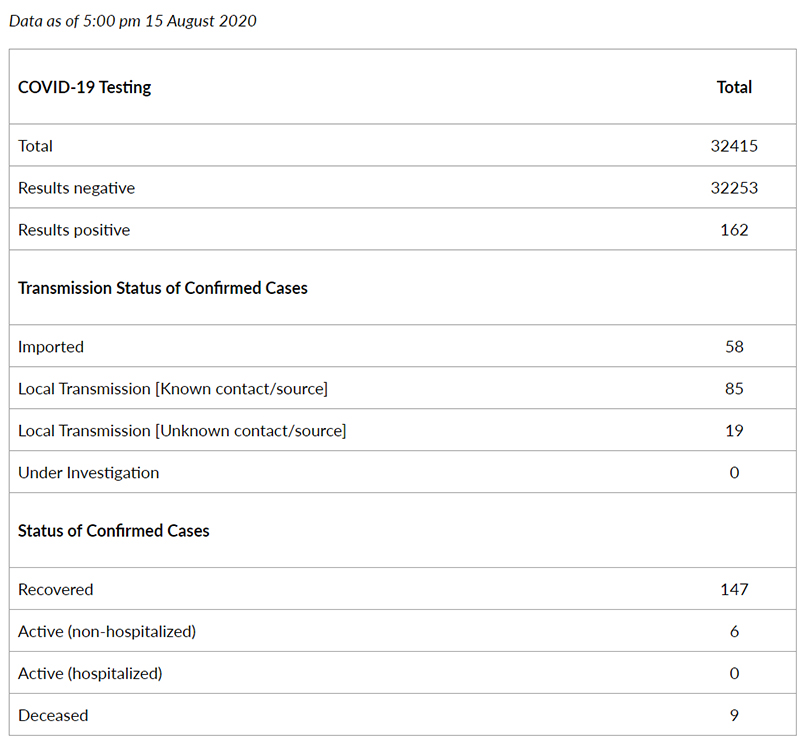 Data on August 14, 2020, 3.00pm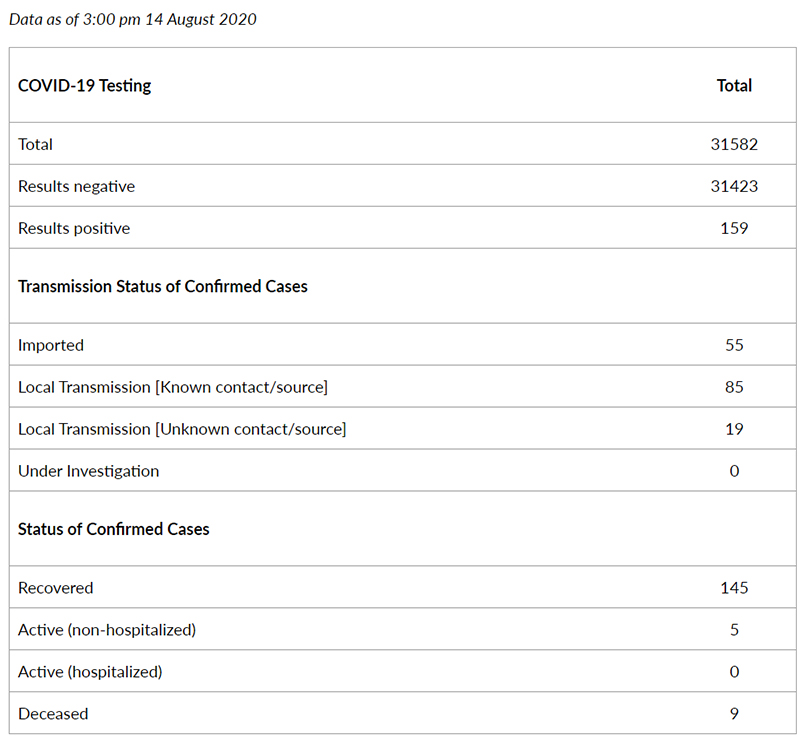 Data on August 13, 2020, 3.00pm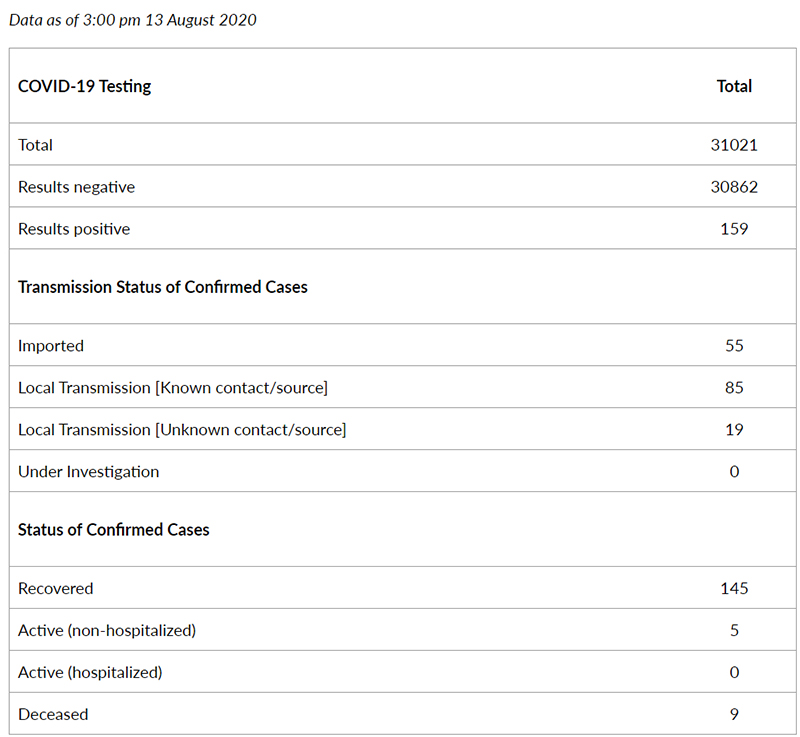 Data on August 12, 2020, 3.30pm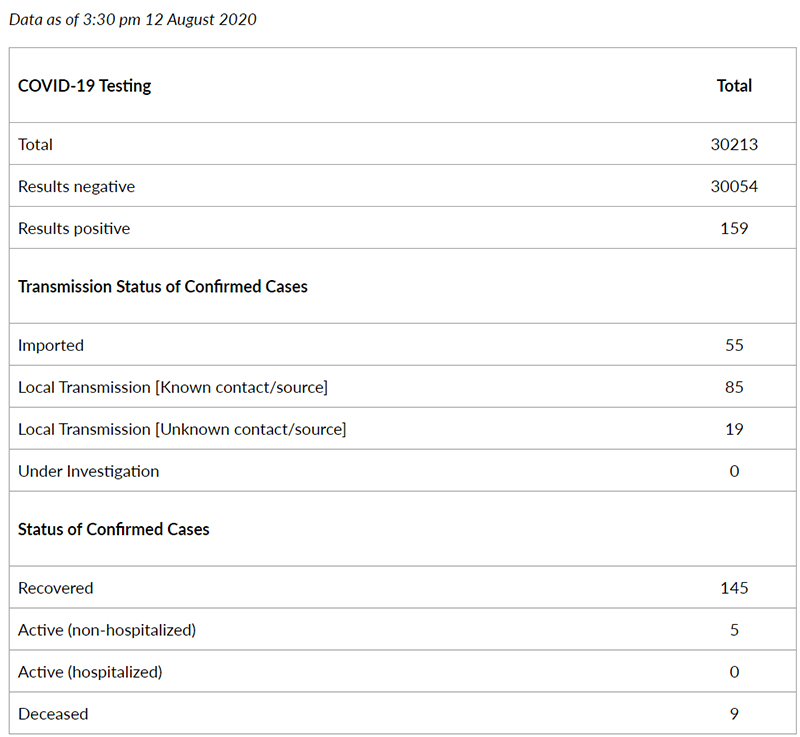 Data on August 11, 2020, 3.00pm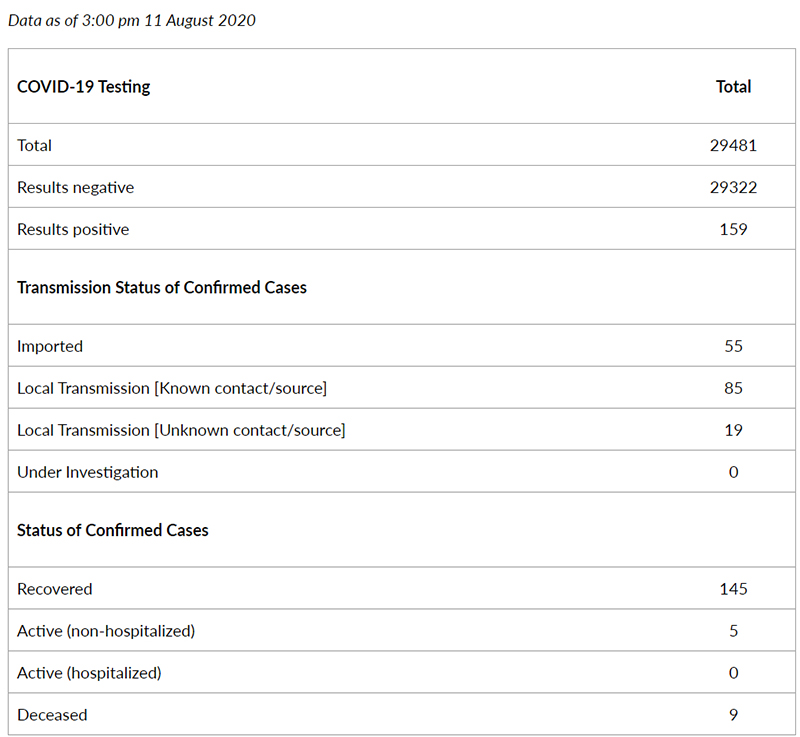 Data on August 10, 2020, 3.00pm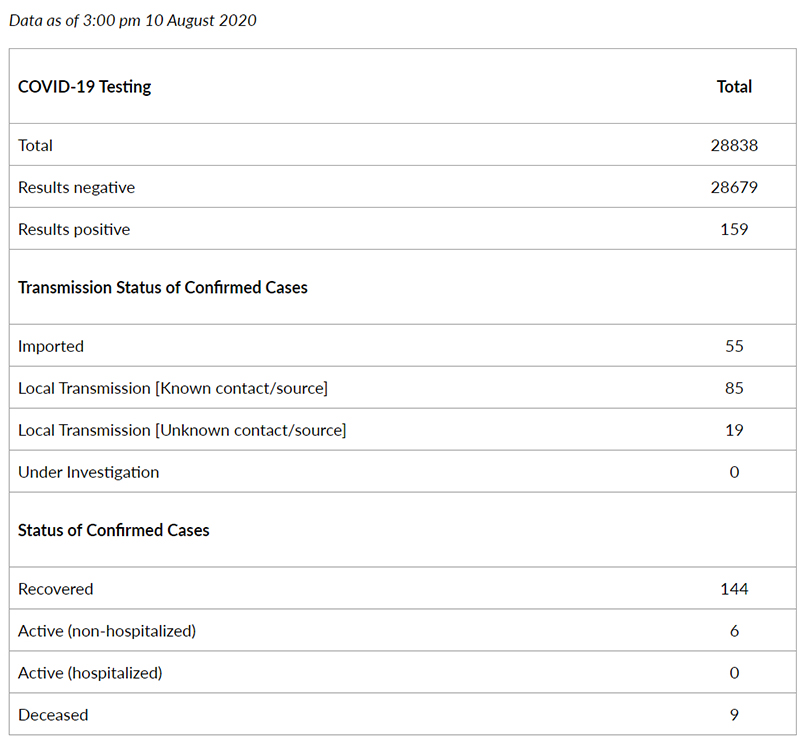 Data on August 8, 2020, 3.00pm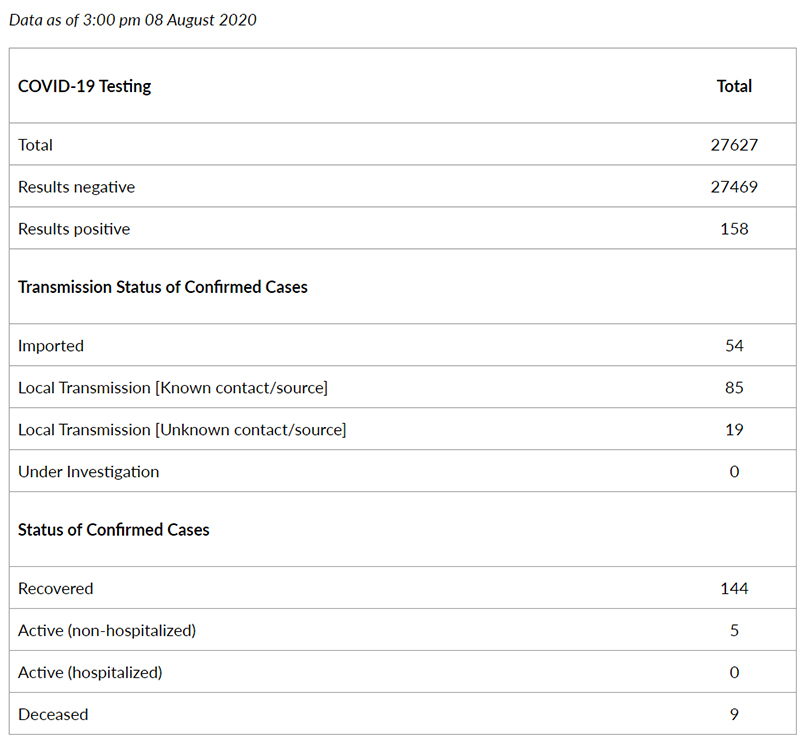 Data on August 7, 2020, 4.30pm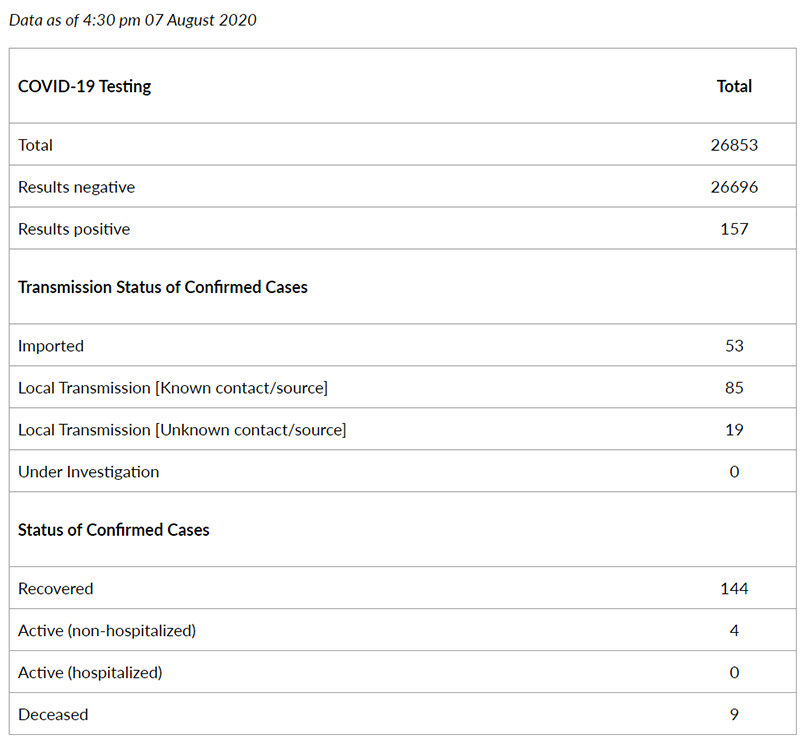 Data on August 6, 2020, 3.00pm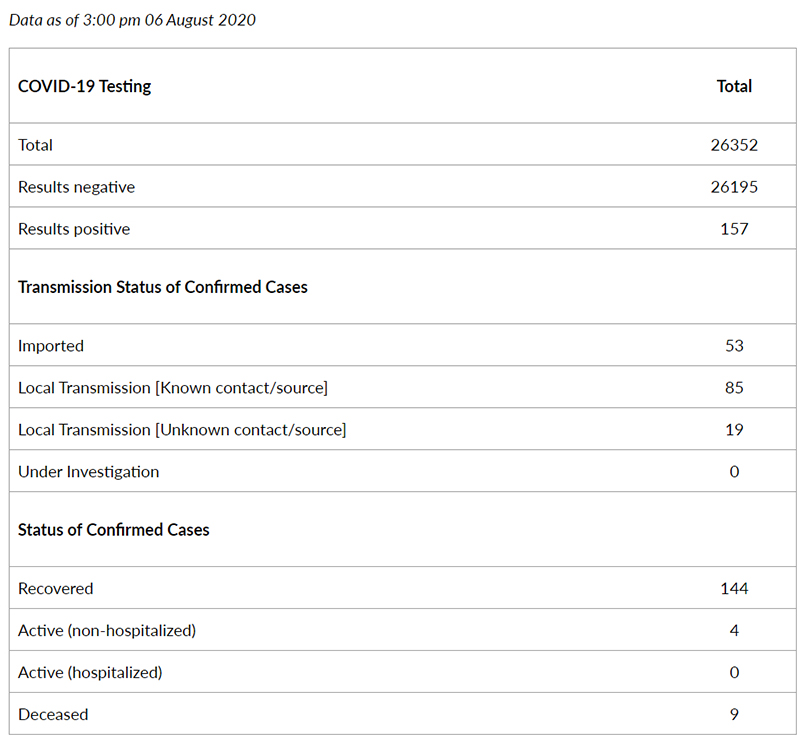 Data on August 5, 2020, 3.00pm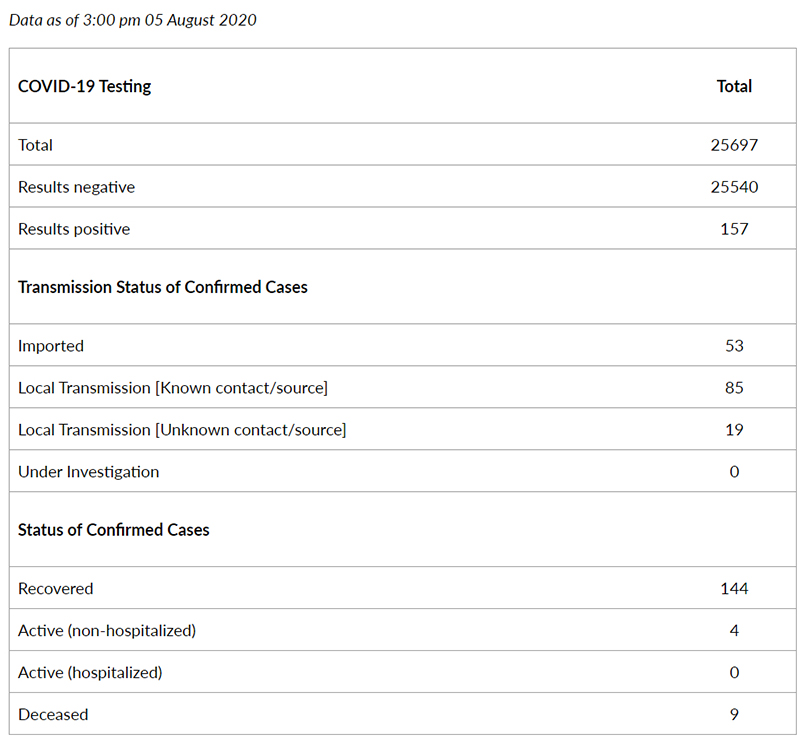 Data on August 4, 2020, 4.00pm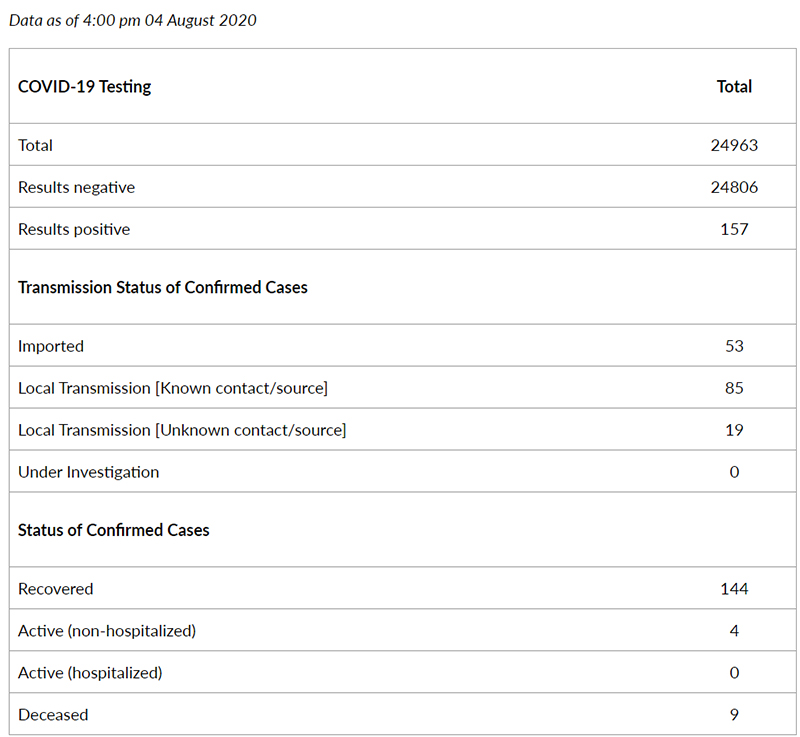 Data on August 3, 2020, 4.00pm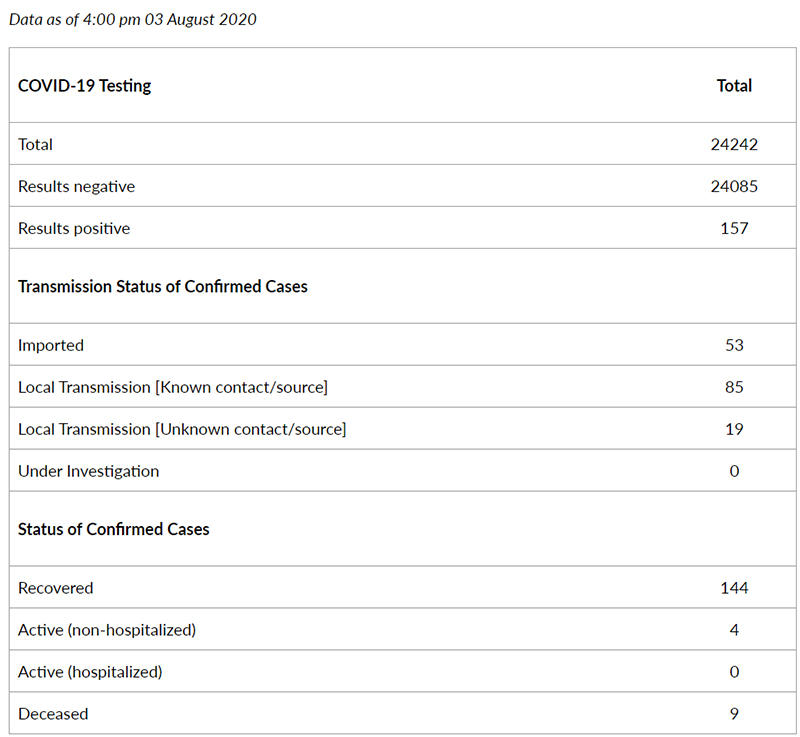 Data on July 28, 2020, 3.00pm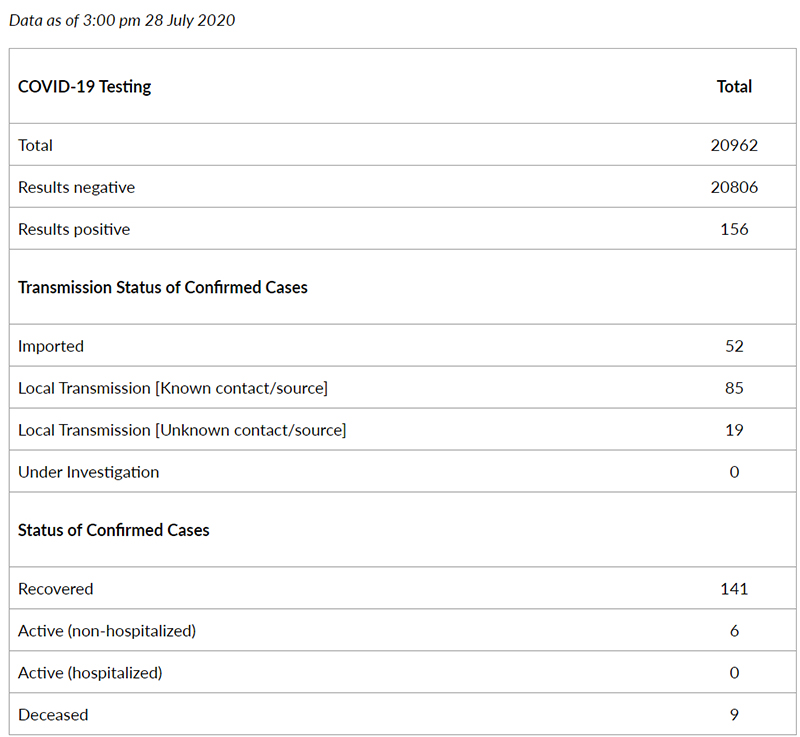 Data on July 27, 2020, 3.00pm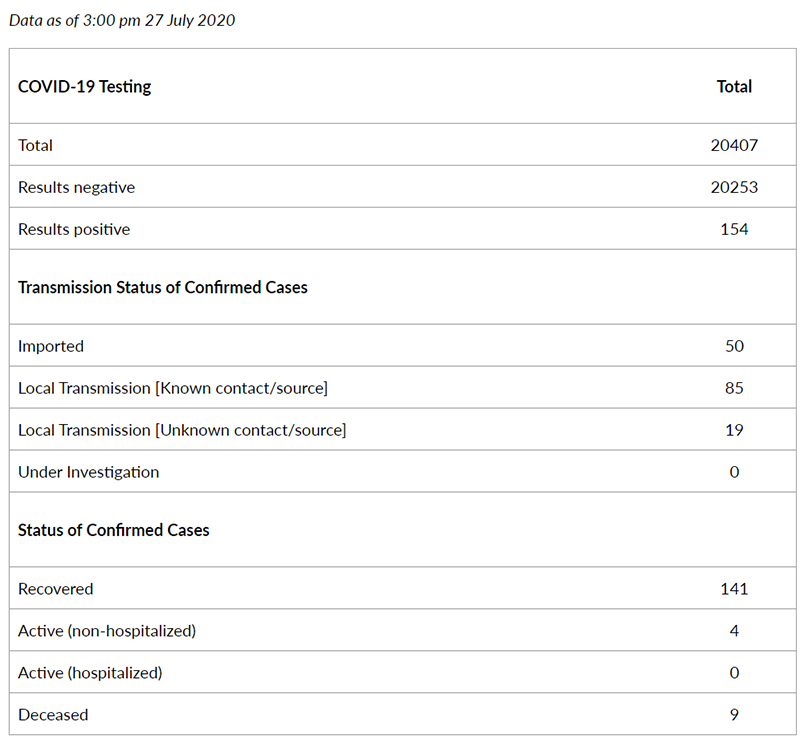 Data on July 25, 2020, 3.00pm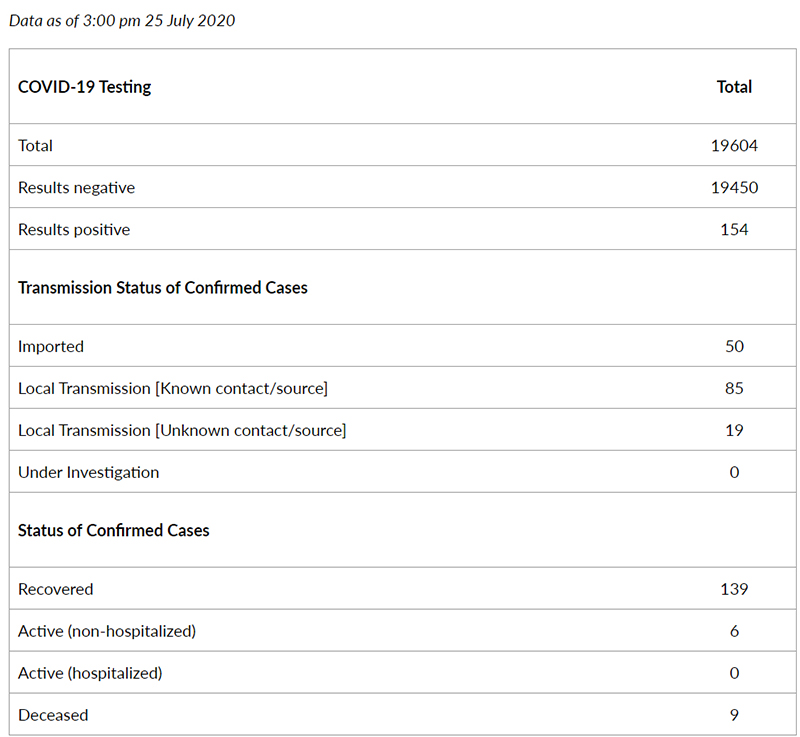 Data on July 23, 2020, 3.00pm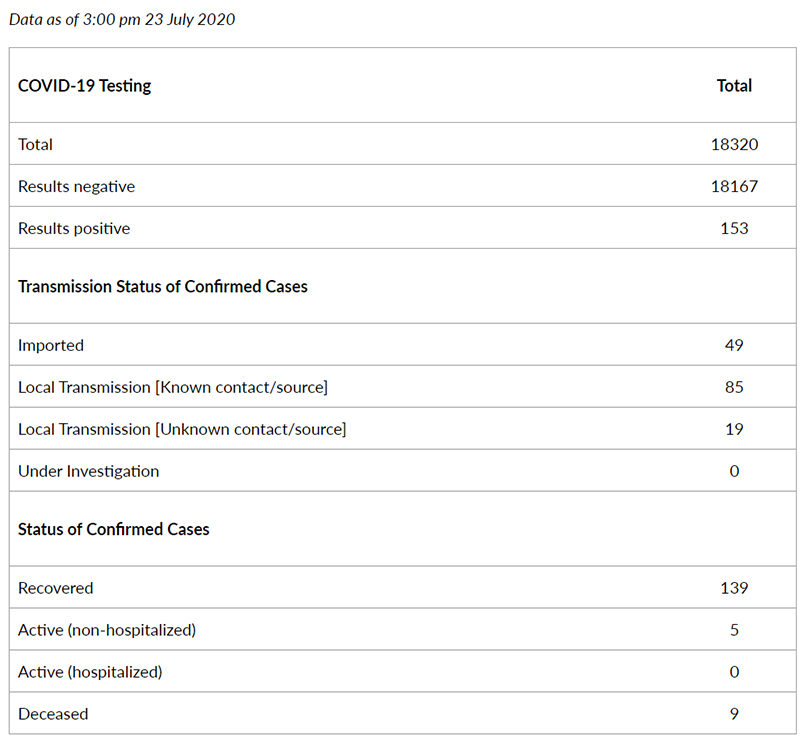 Data on July 22, 2020, 3.00pm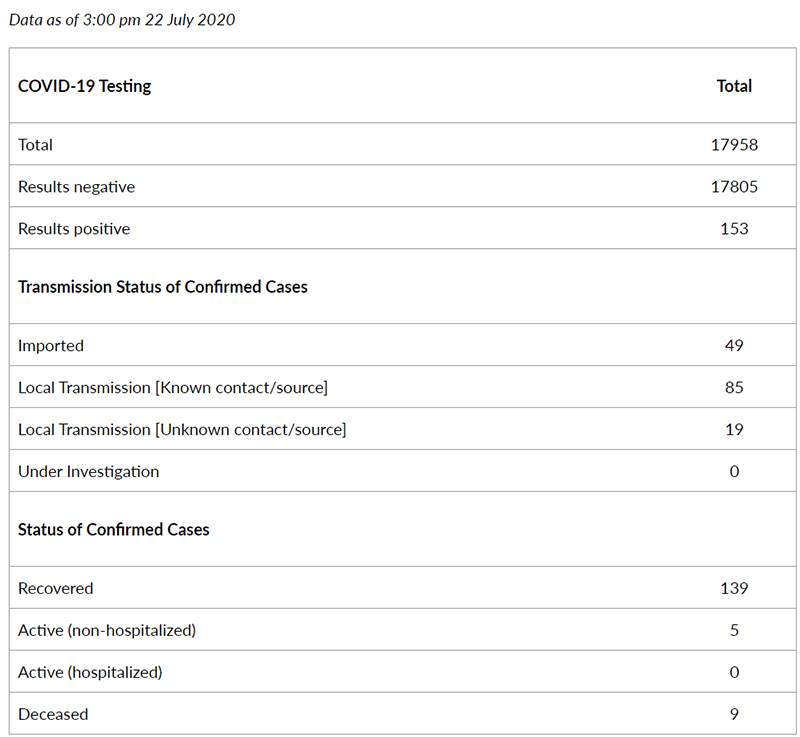 Data on July 21, 2020, 3.00pm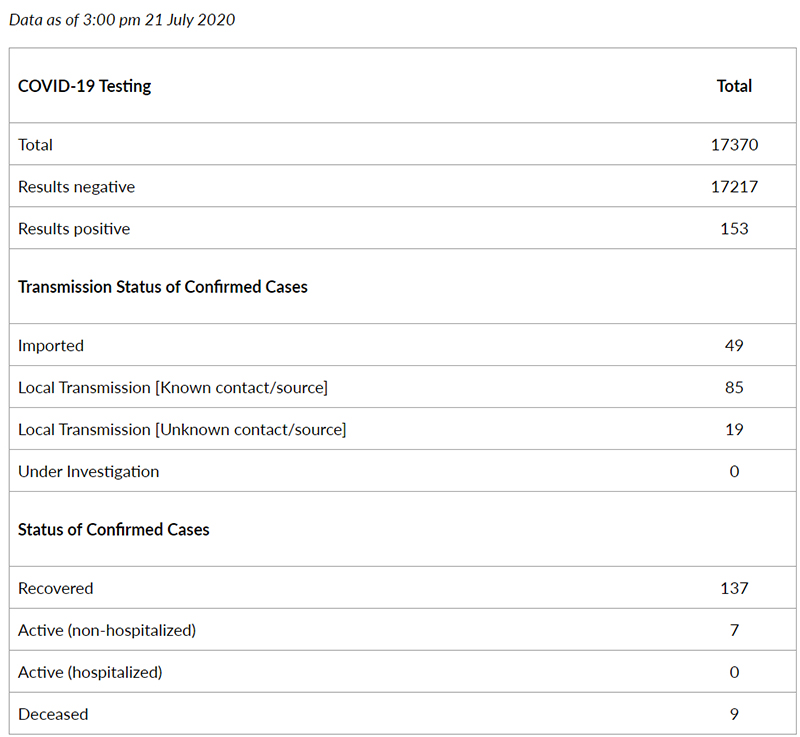 Data on July 20, 2020, 3.00pm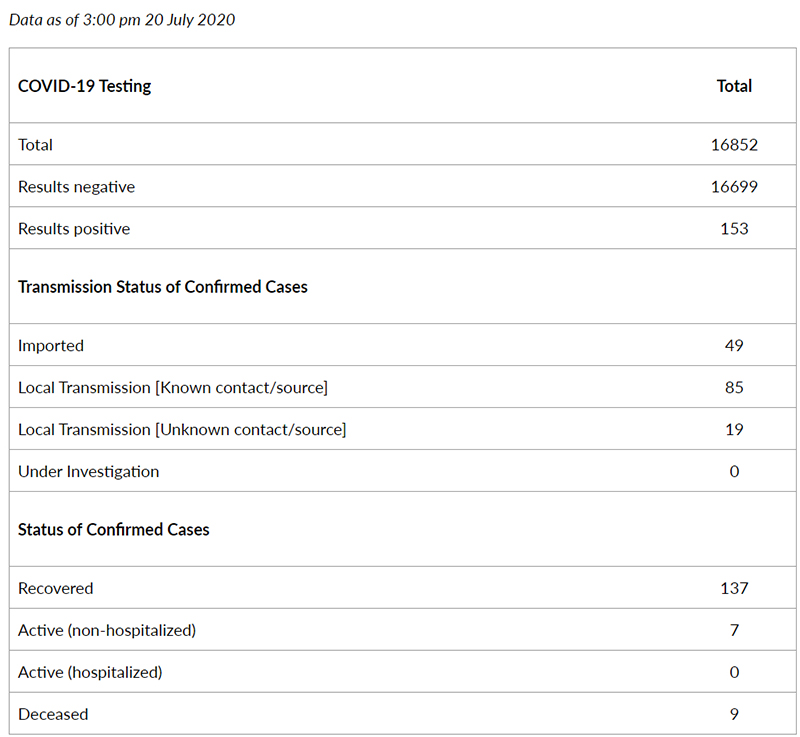 Data on July 18, 2020, 3.00pm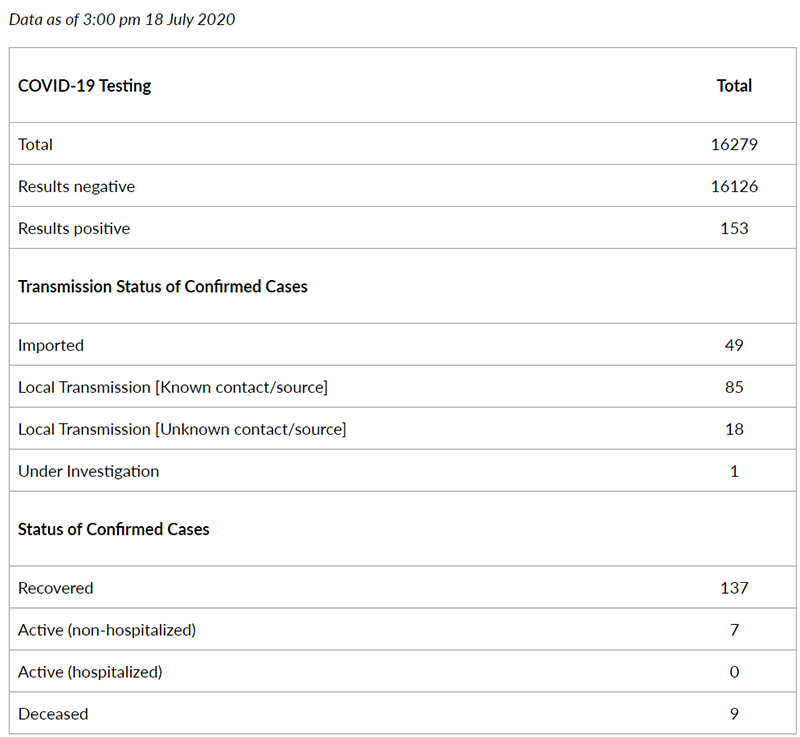 Data on July 16, 2020, 3.00pm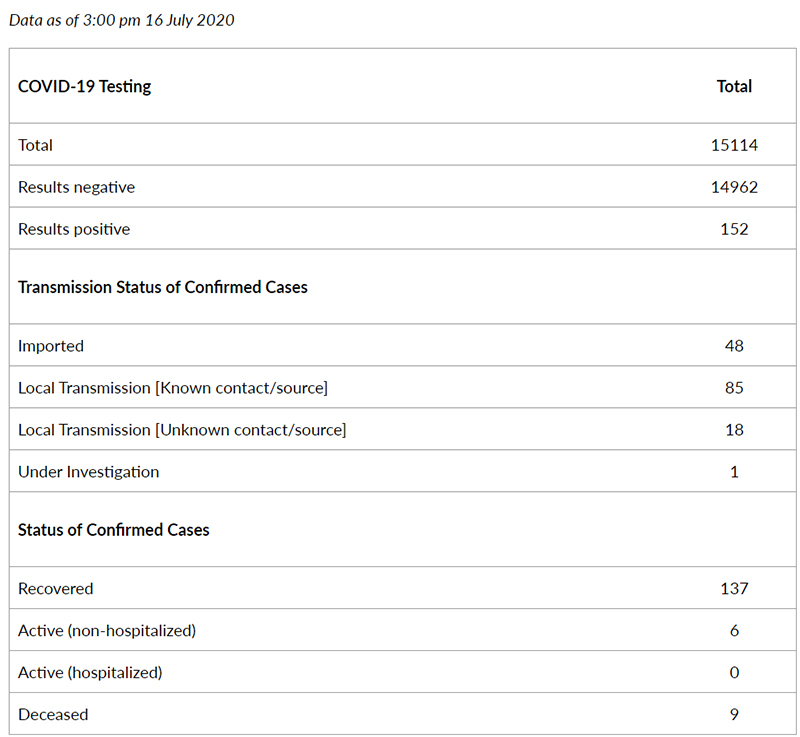 Data on July 15, 2020, 3.00pm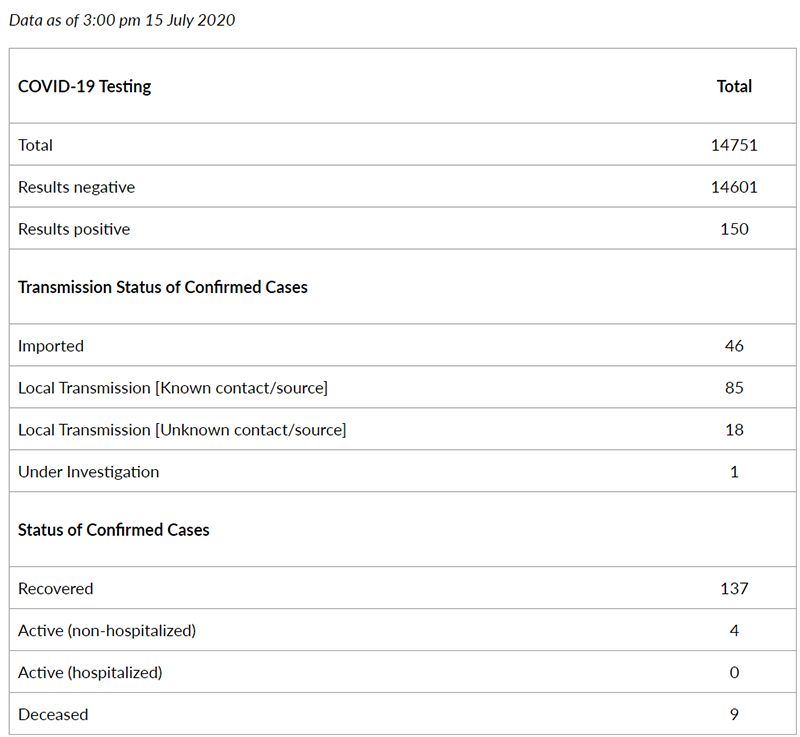 Data on July 14, 2020, 3.00pm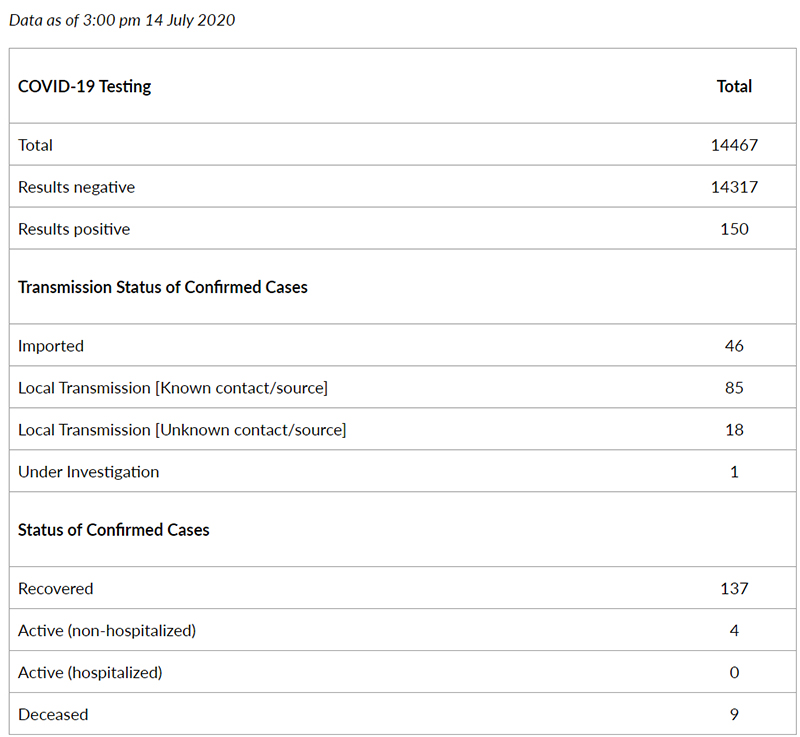 Data on July 13, 2020, 3.00pm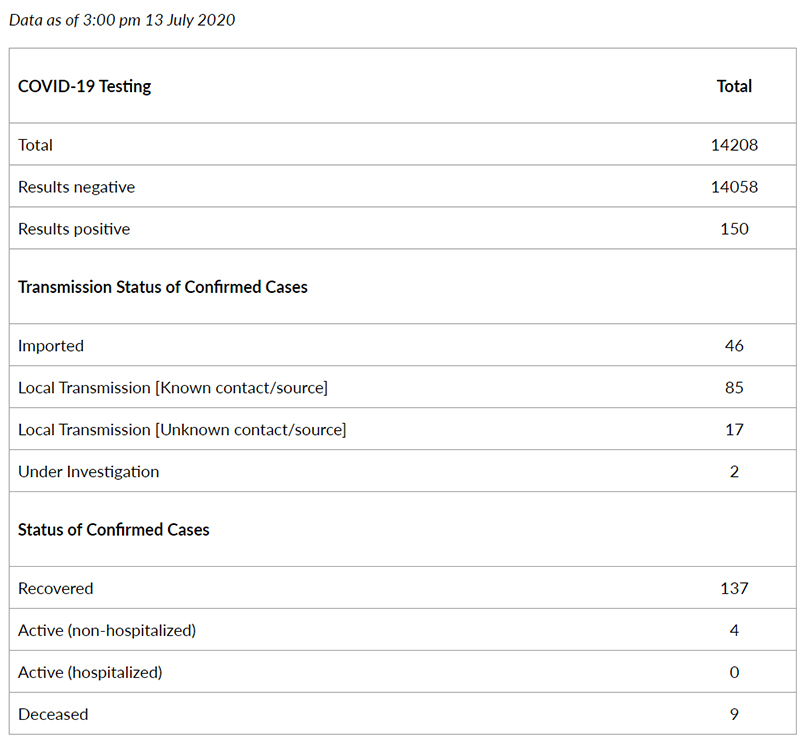 Data on July 11, 2020, 3.00pm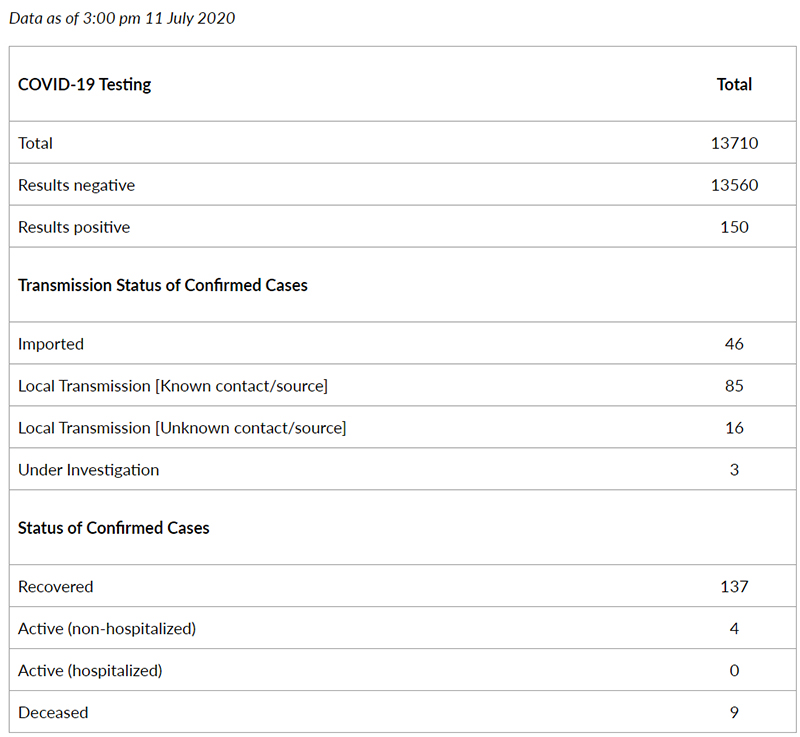 Data on July 10, 2020, 3.00pm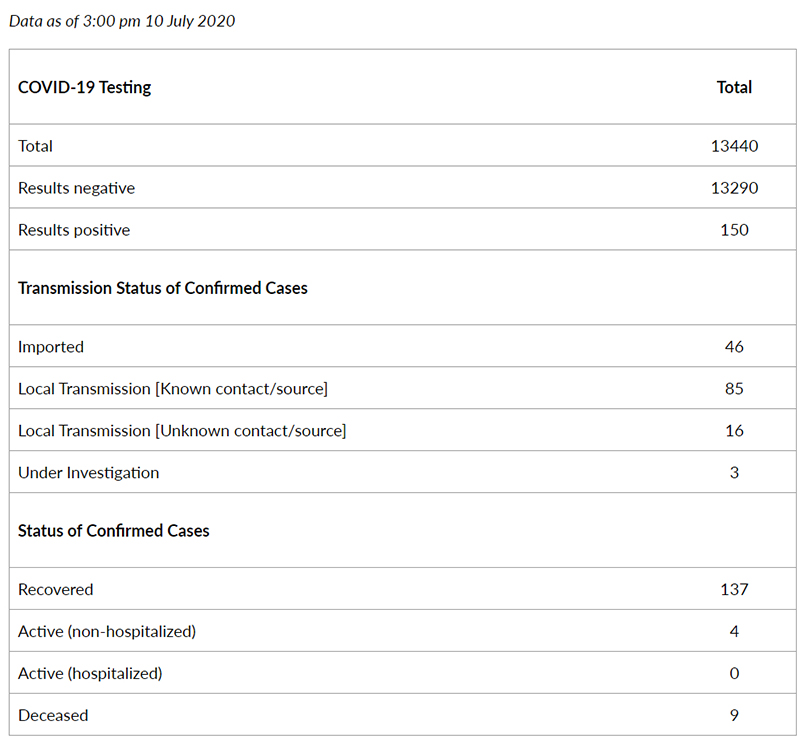 Data on July 9, 2020, 3.00pm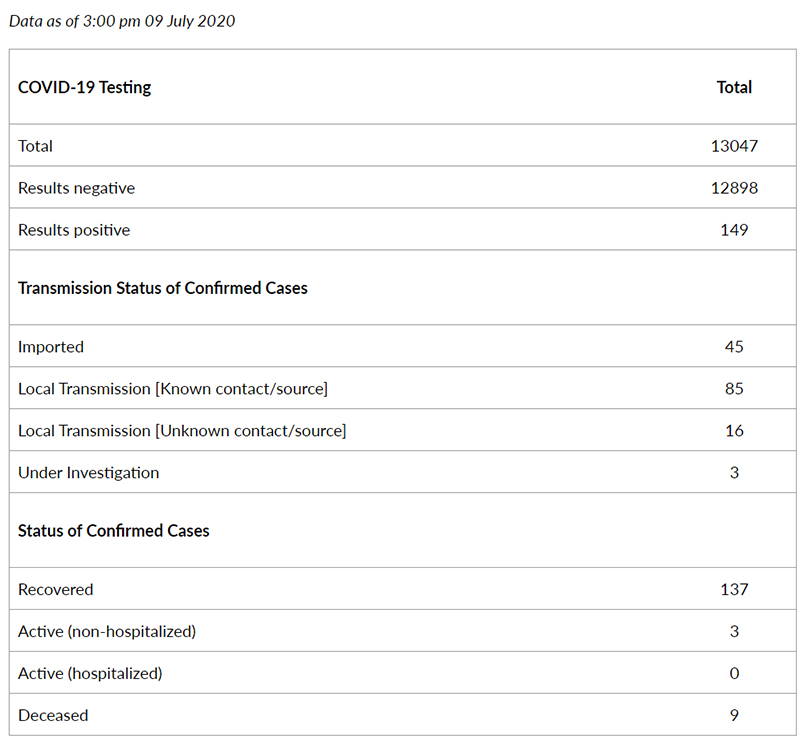 Data on July 8, 2020, 3.00pm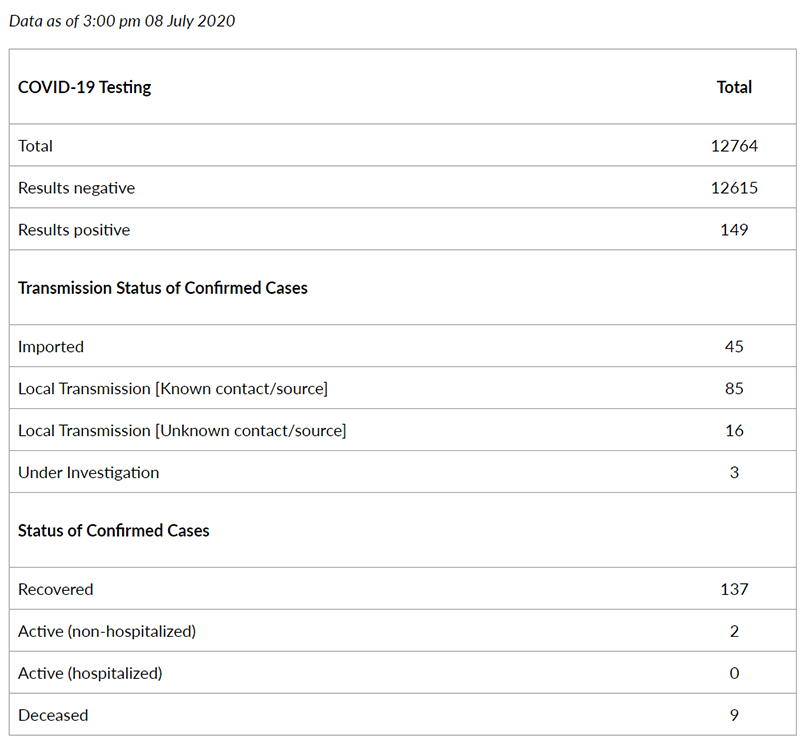 Data on July 7, 2020, 3.00pm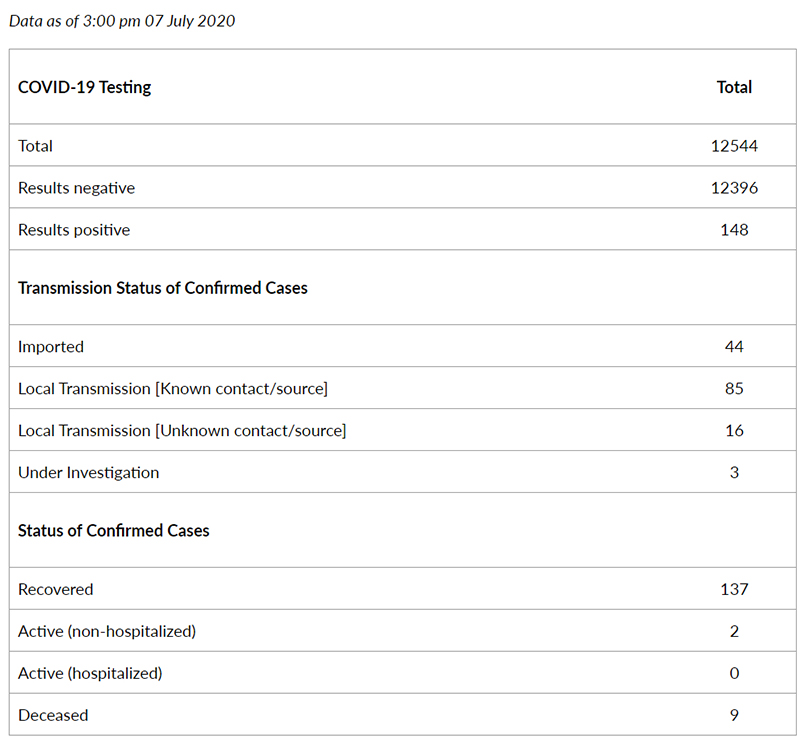 Data on July 6, 2020, 3.00pm
Data on July 4, 2020, 3.00pm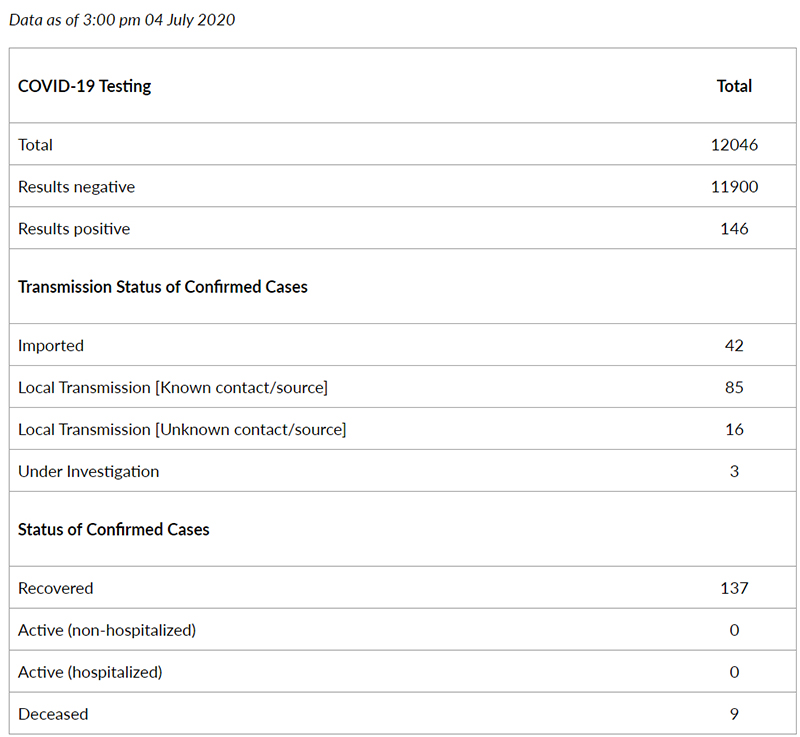 Data on July 3, 2020, 3.00pm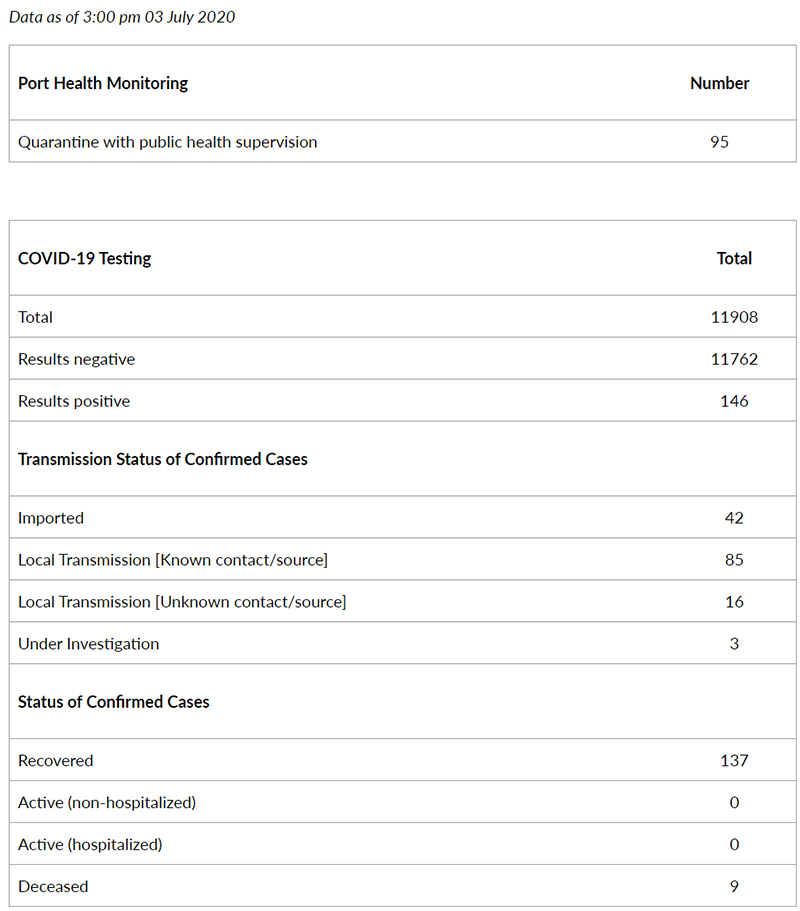 Data on July 2, 2020, 5.45pm
Data on July 1, 2020, 3.00pm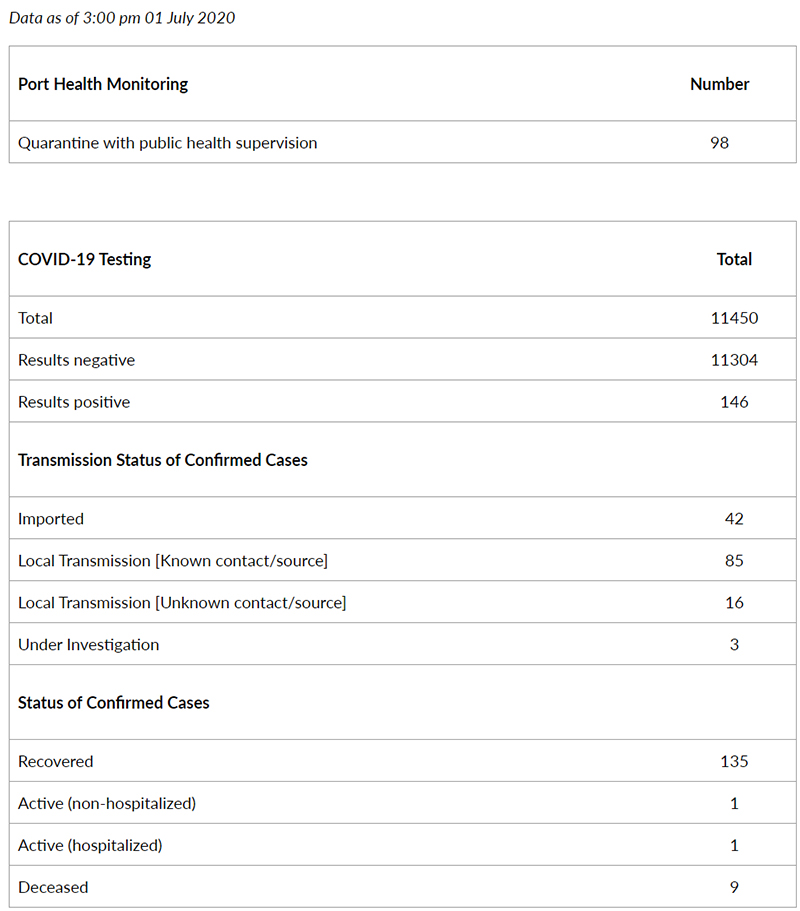 Data on June 30, 2020, 3.00pm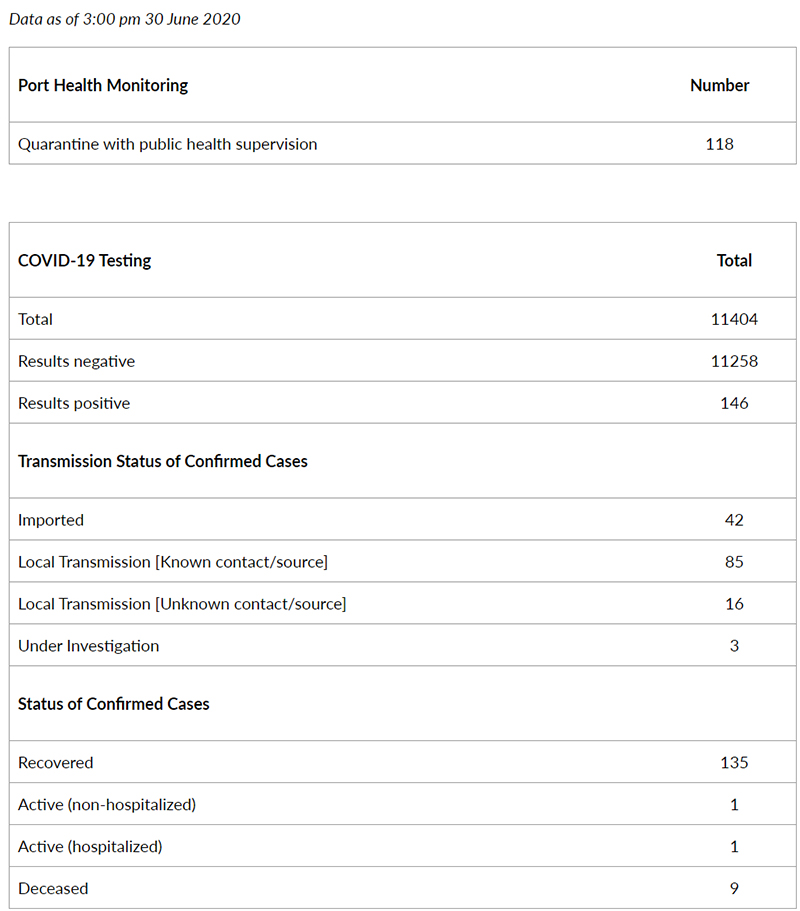 Data on June 29, 2020, 3.00pm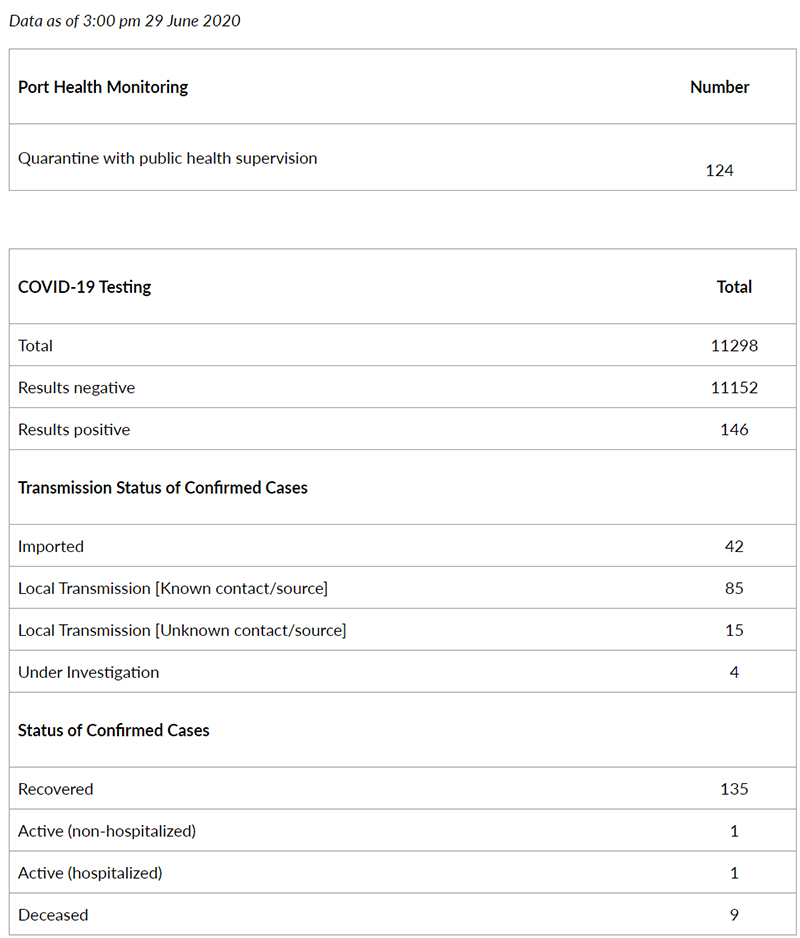 Data on June 27, 2020, 3.00pm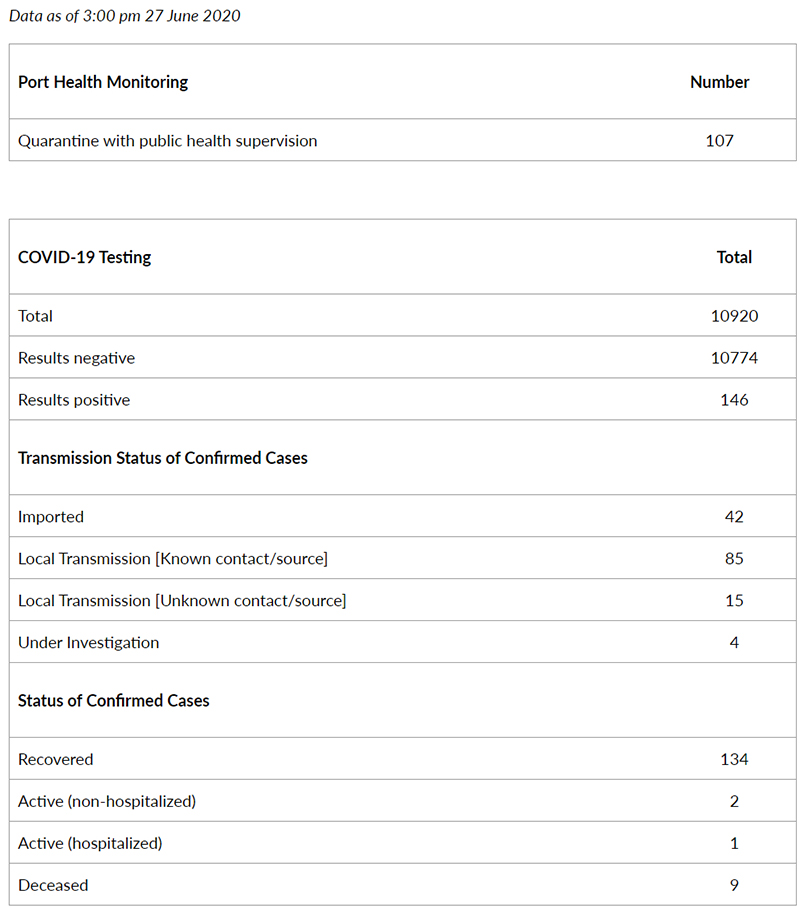 Data on June 26, 2020, 3.00pm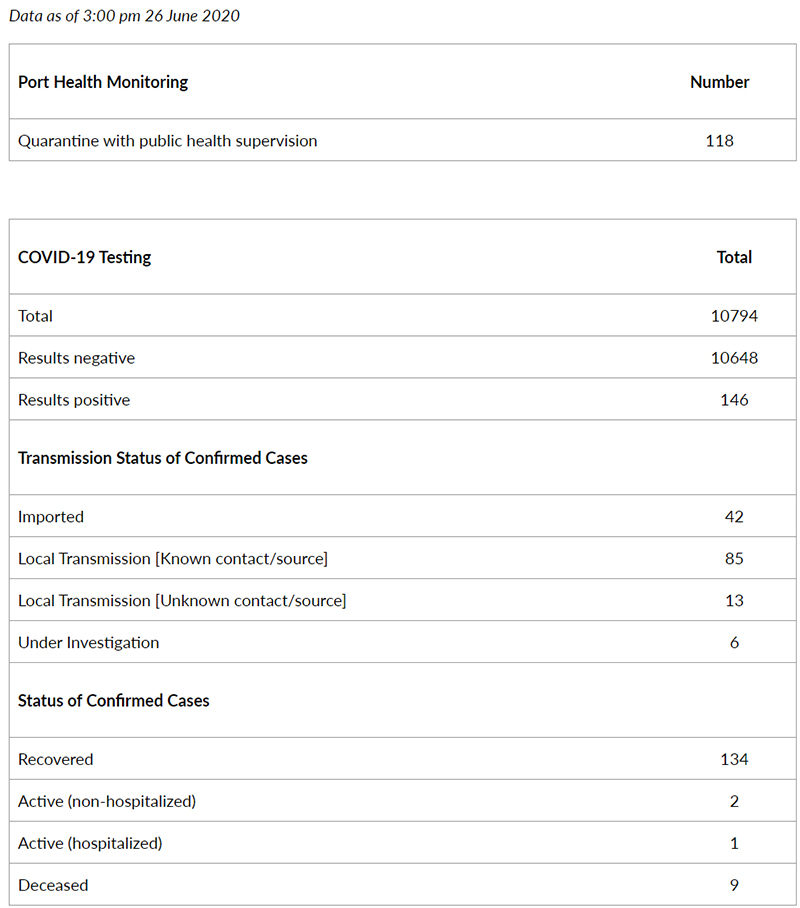 Data on June 25, 2020, 3.00pm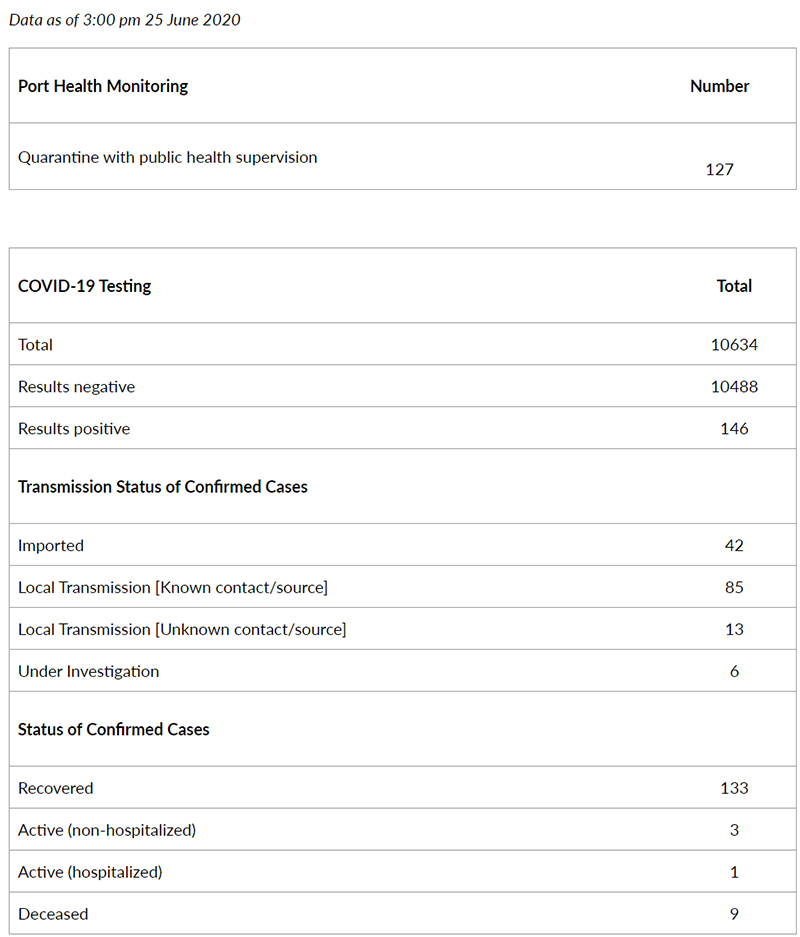 Data on June 24, 2020, 3.00pm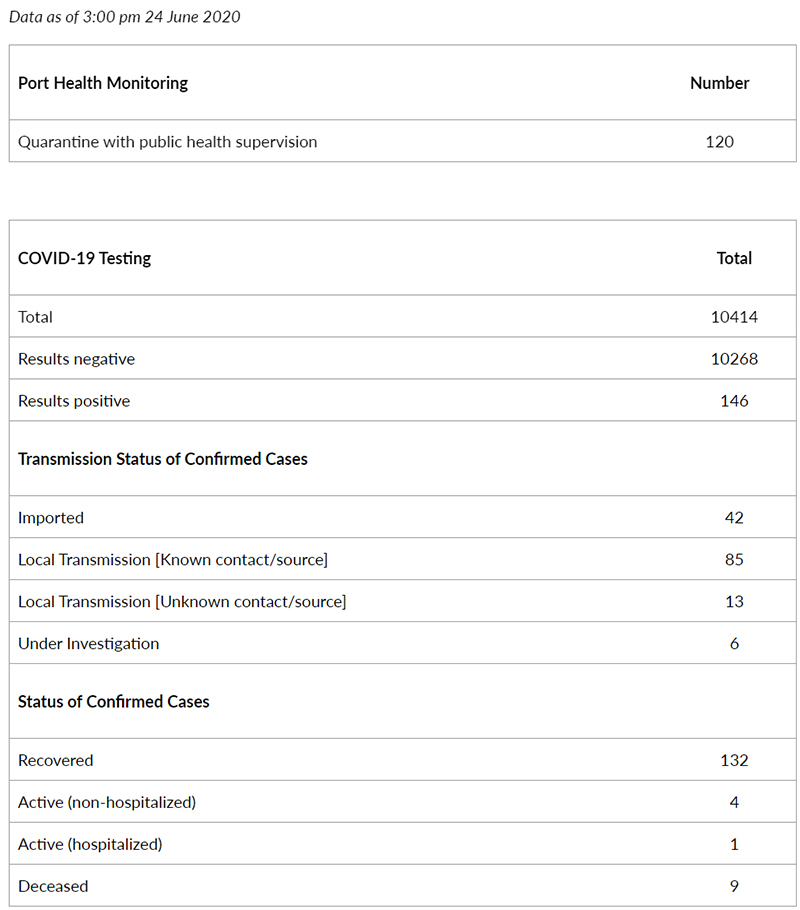 Data on June 23, 2020, 3.00pm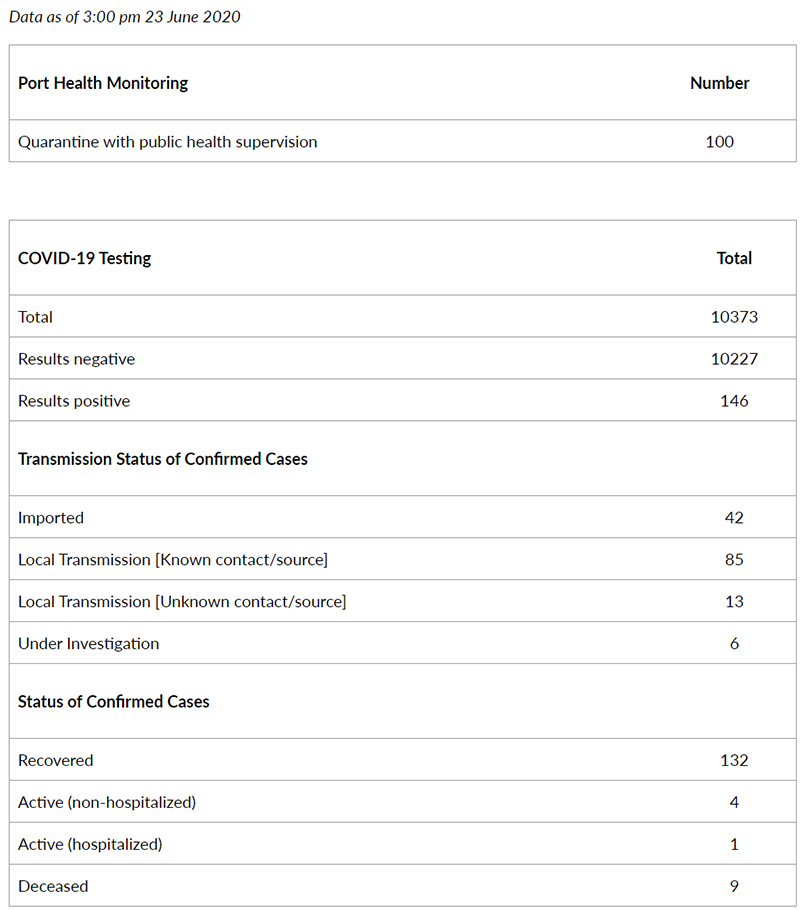 Data on June 22, 2020, 3.00pm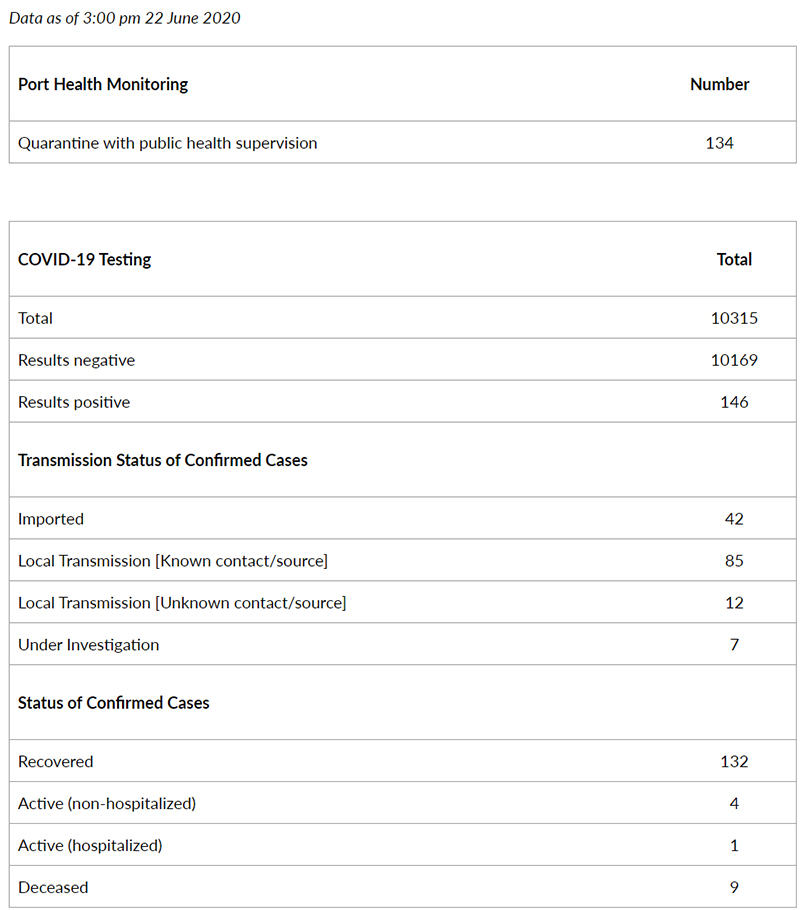 Data on June 20, 2020, 3.00pm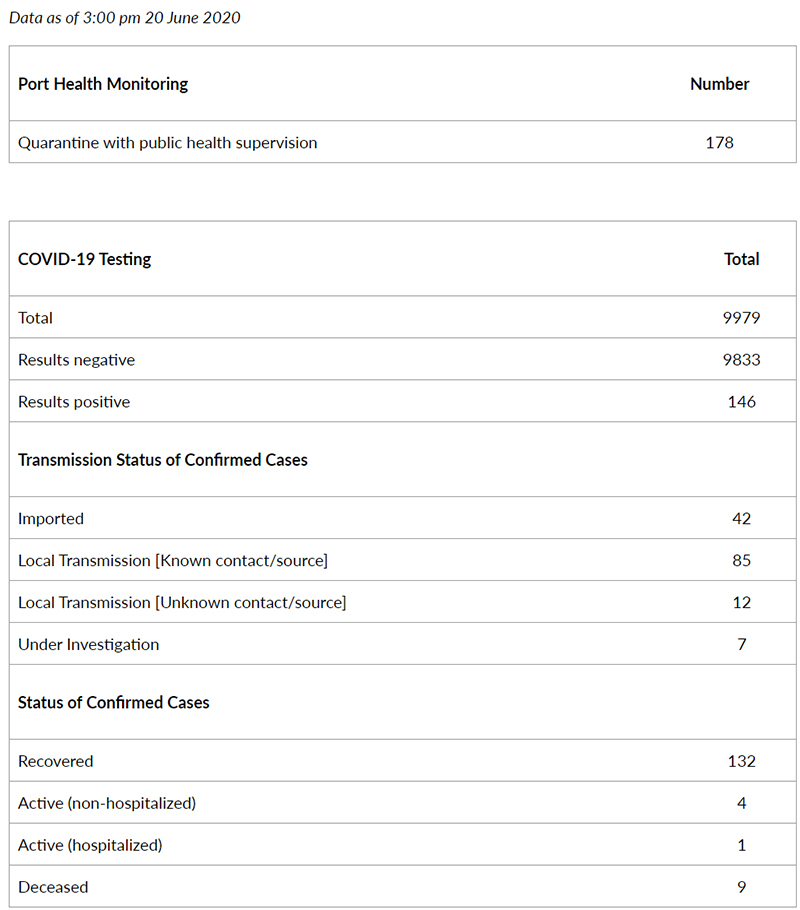 Data on June 18, 2020, 3.00pm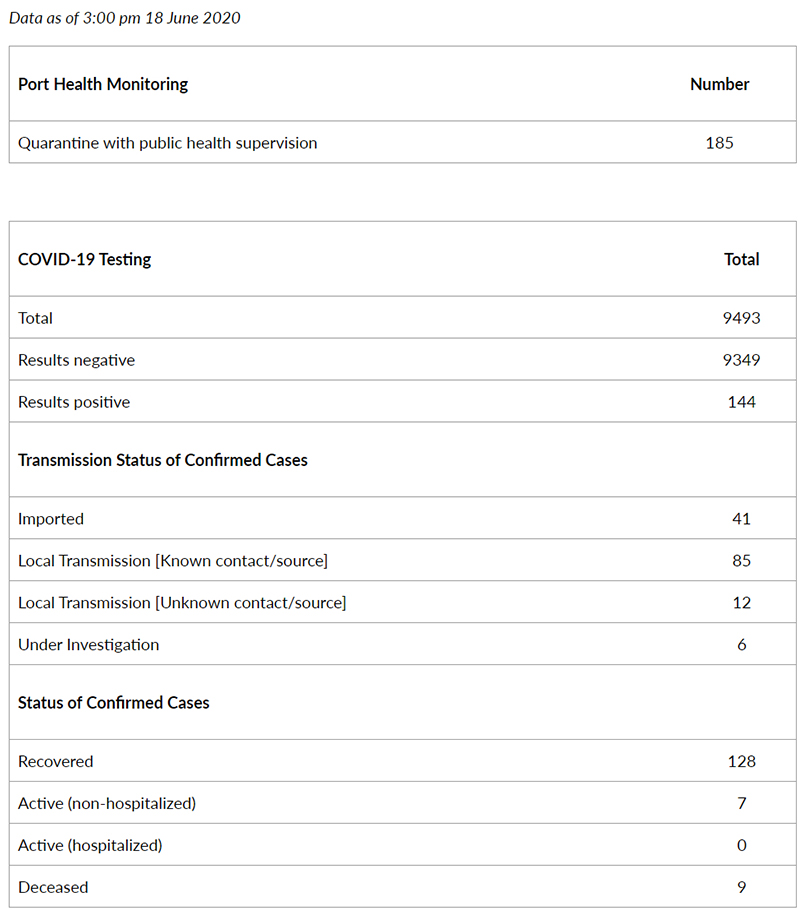 Data on June 16, 2020, 3.00pm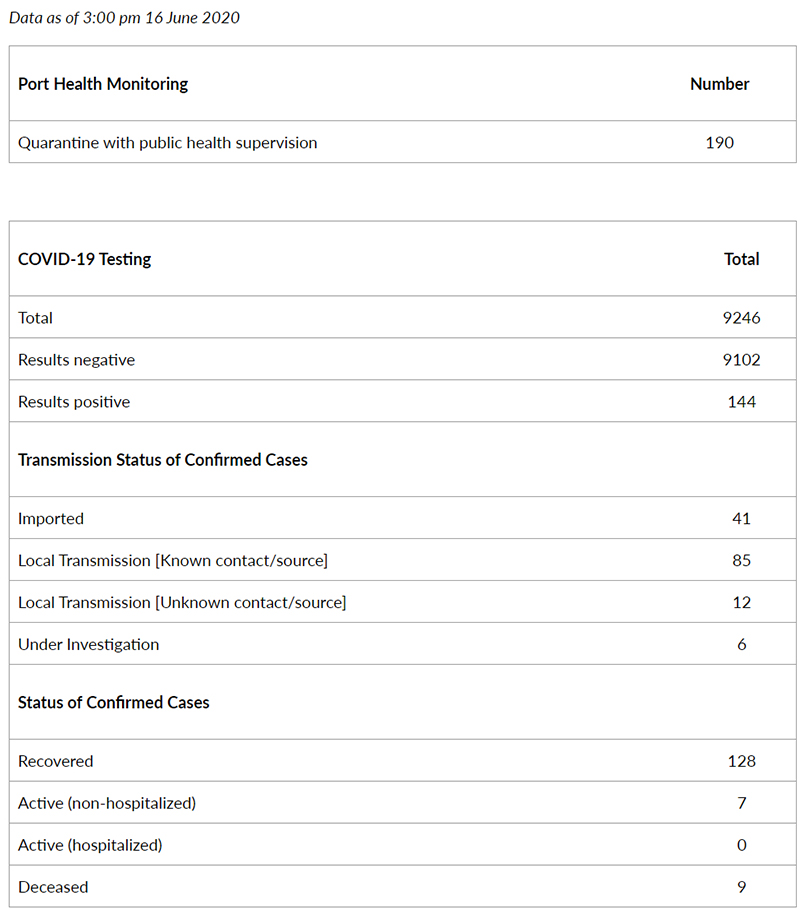 Data on June 13, 2020, 3.00pm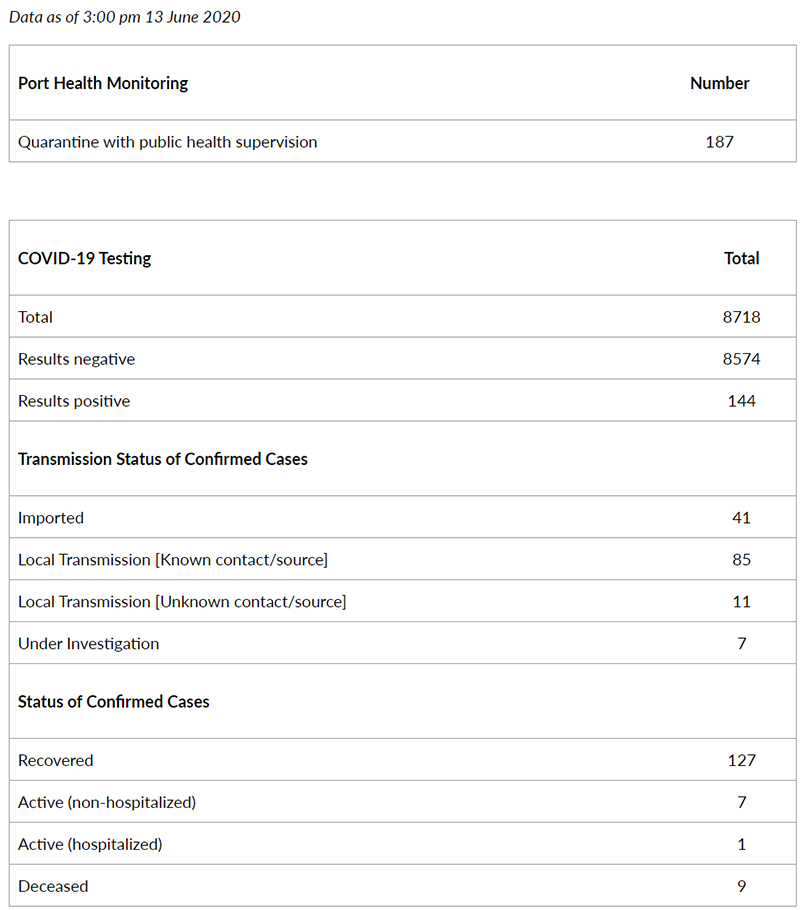 Data on June 12, 2020, 3.00pm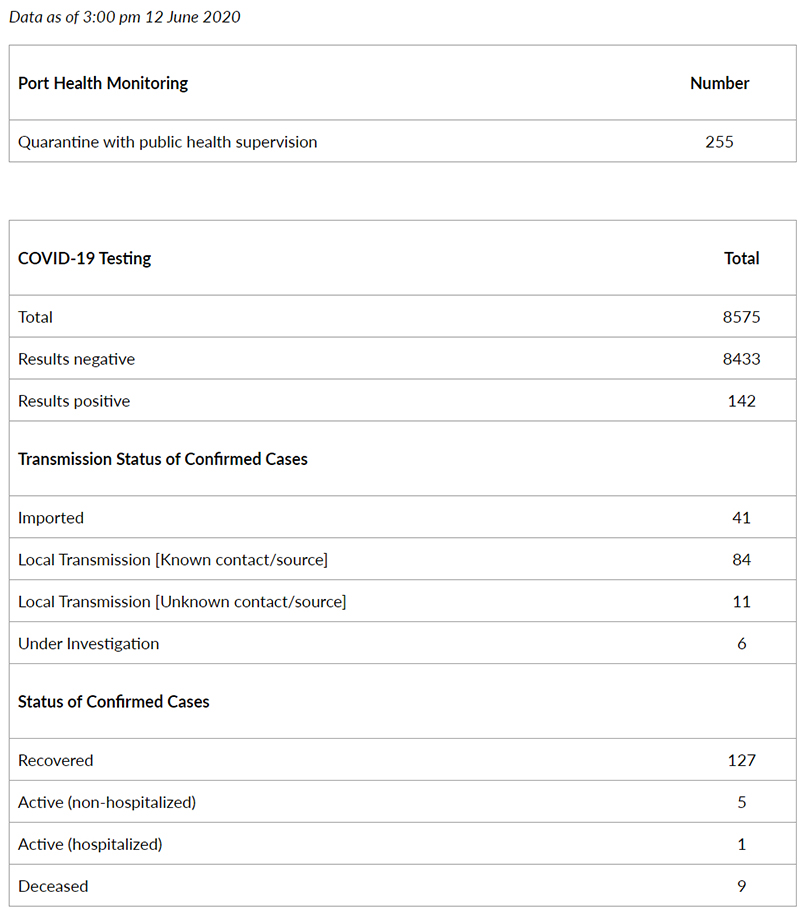 Data on June 11, 2020, 3.00pm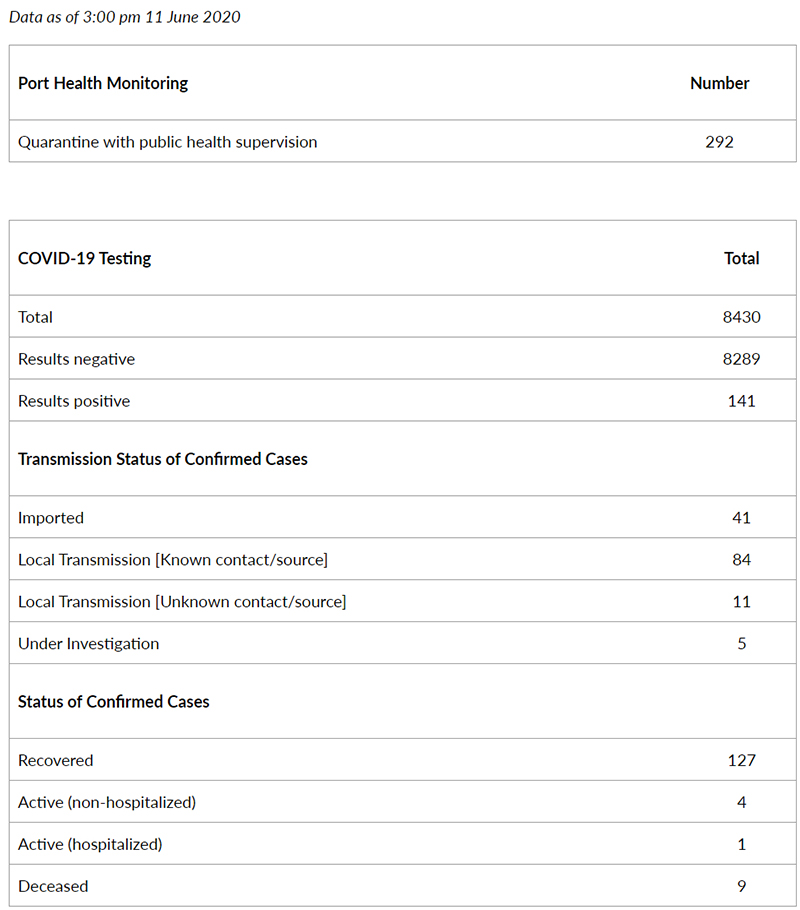 Data on June 10, 2020, 3.00pm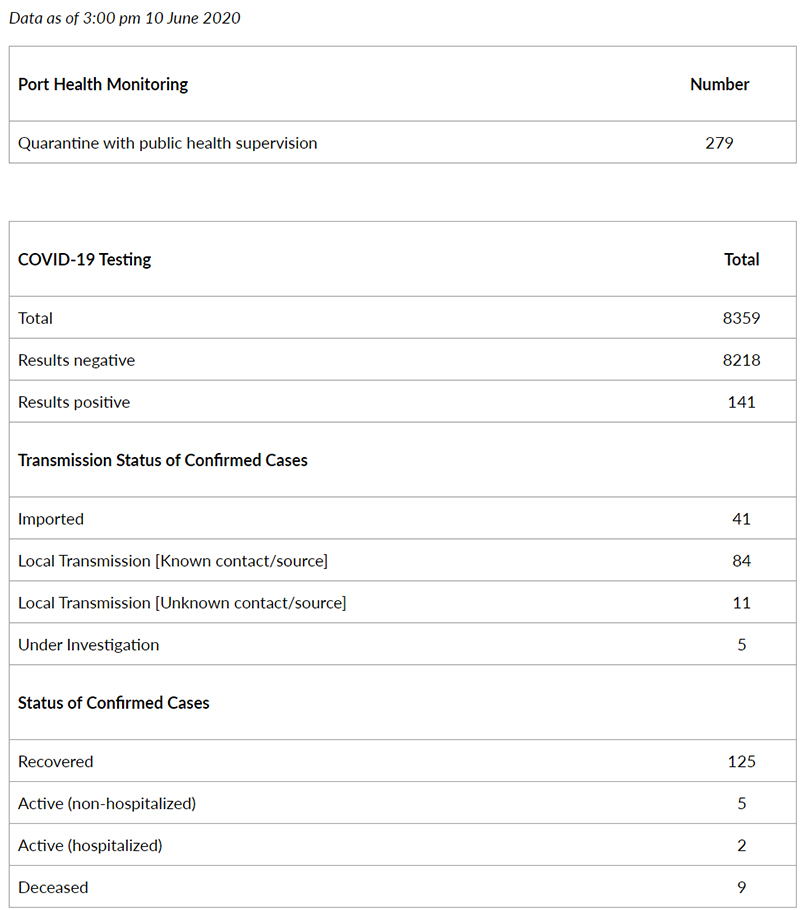 Data on June 9, 2020, 3.00pm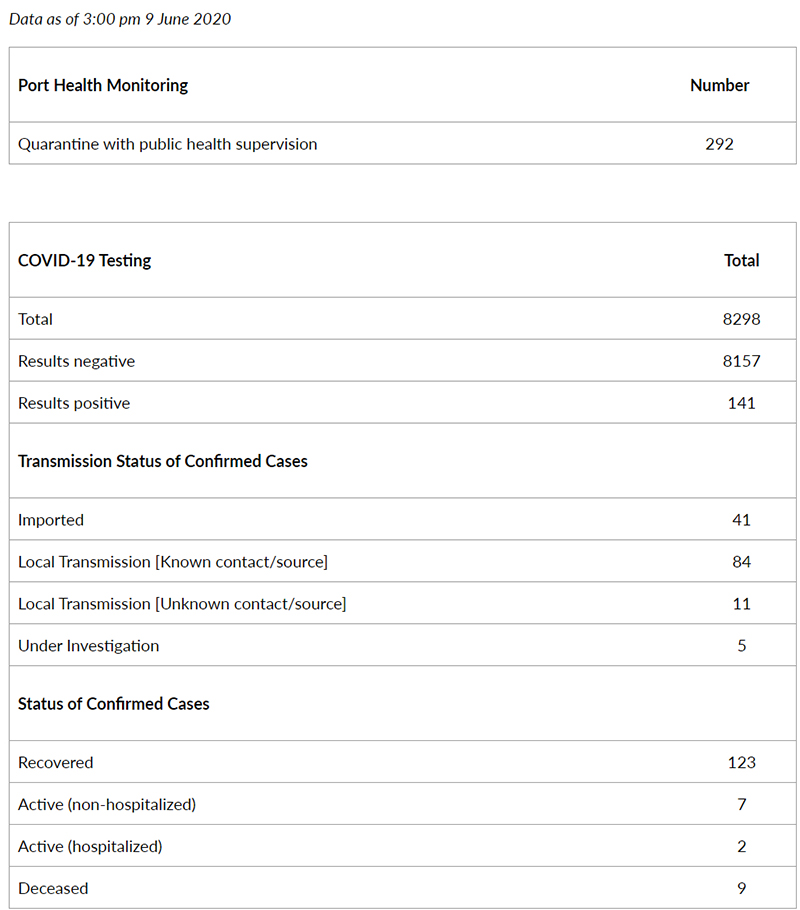 Data on June 8, 2020, 3.00pm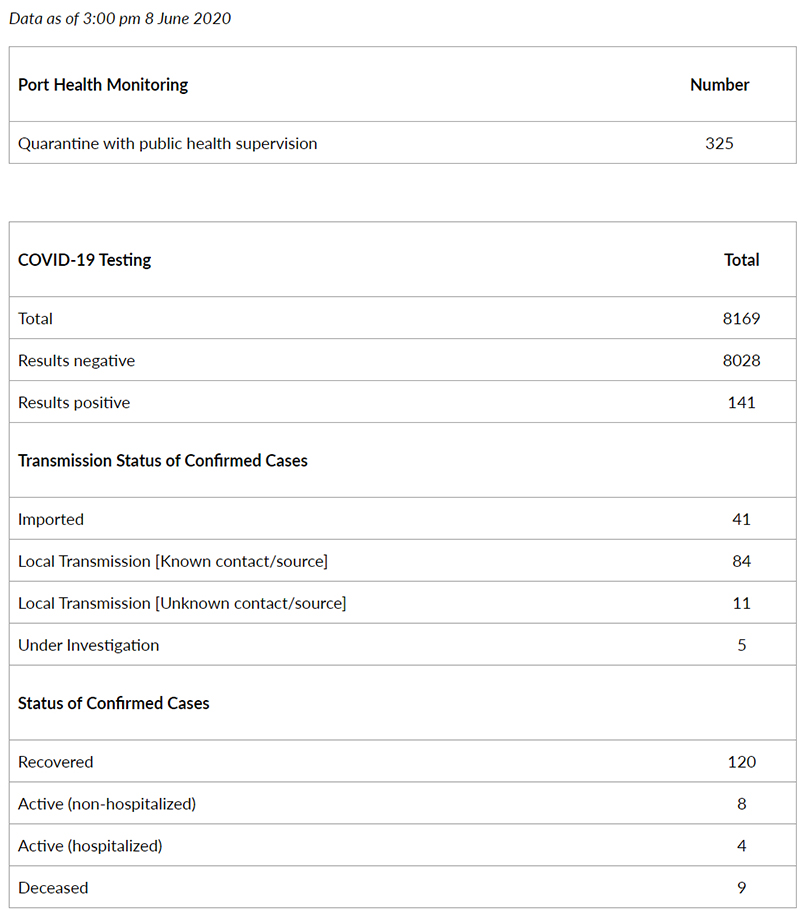 Data on June 6, 2020, 3.00pm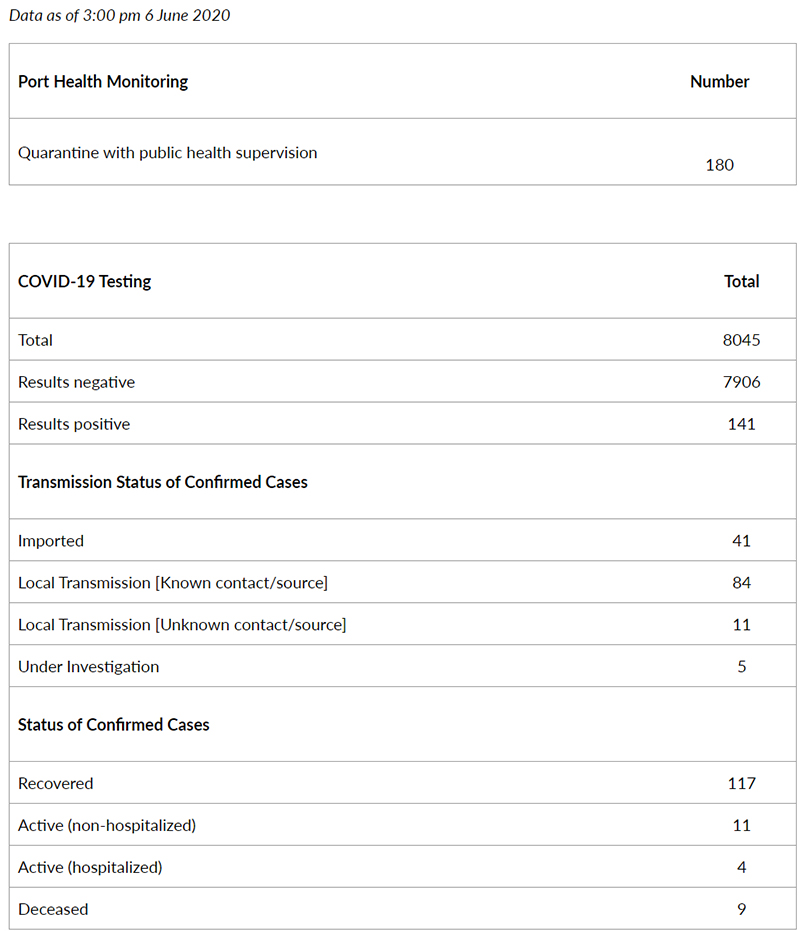 Data on June 5, 2020, 3.00pm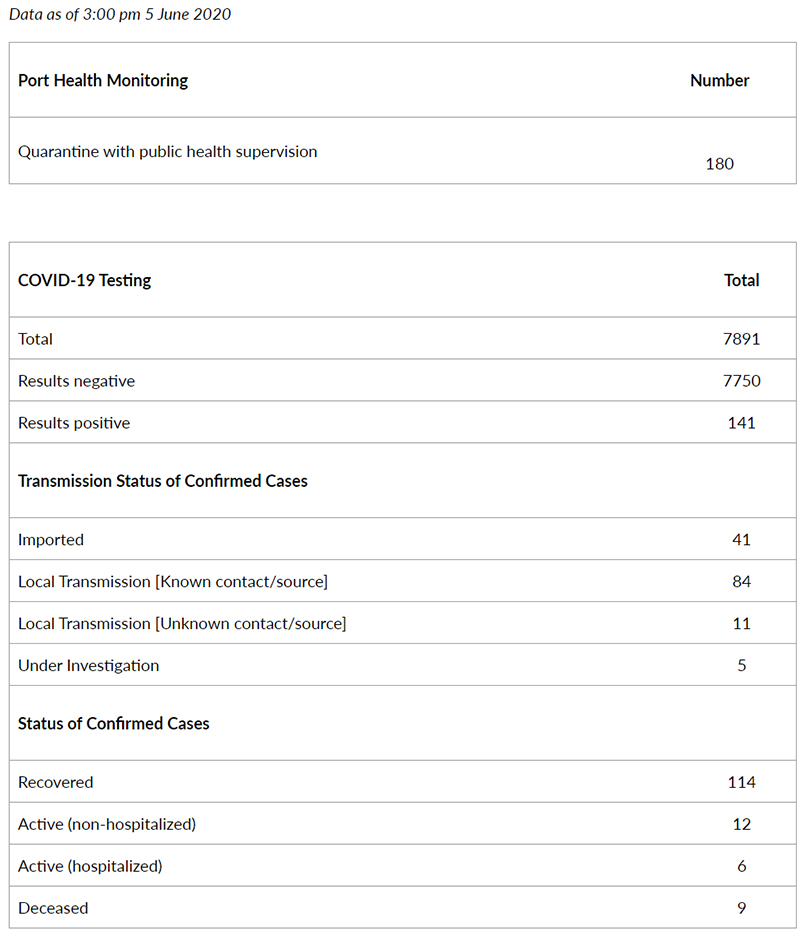 Data on June 4, 2020, 4.30pm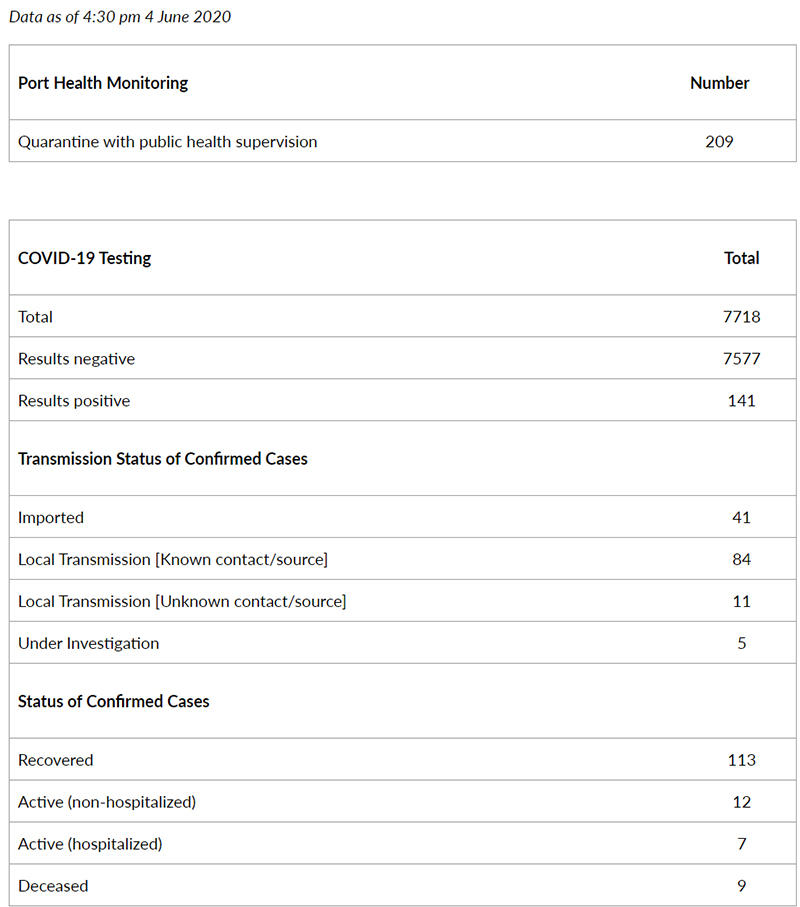 Data on June 3, 2020, 3.00pm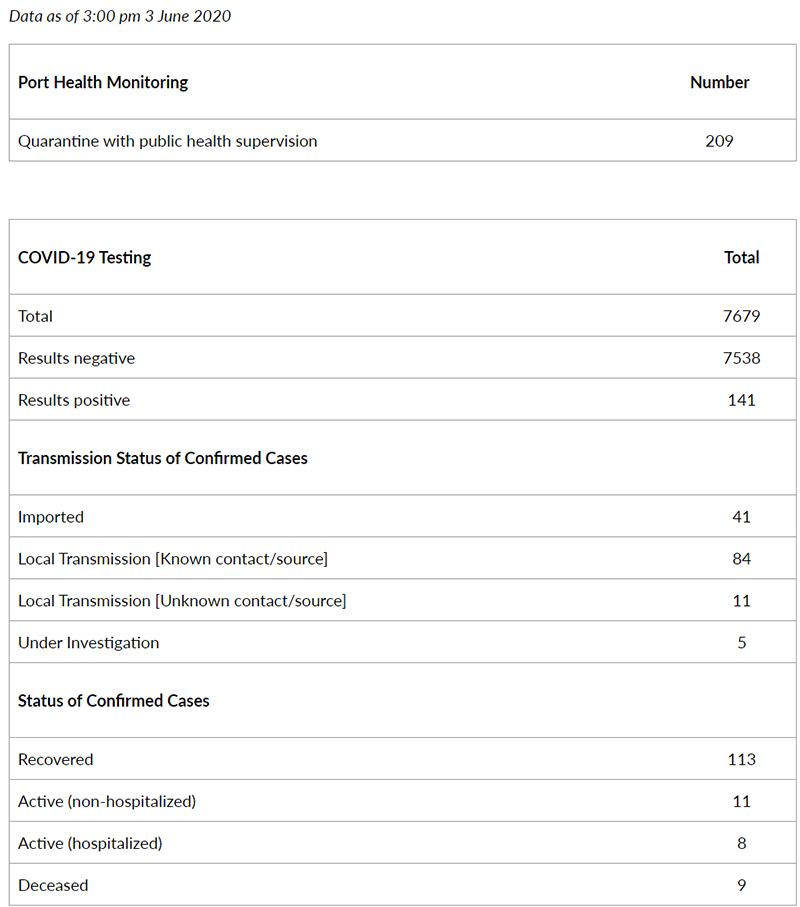 Data on June 2, 2020, 3.00pm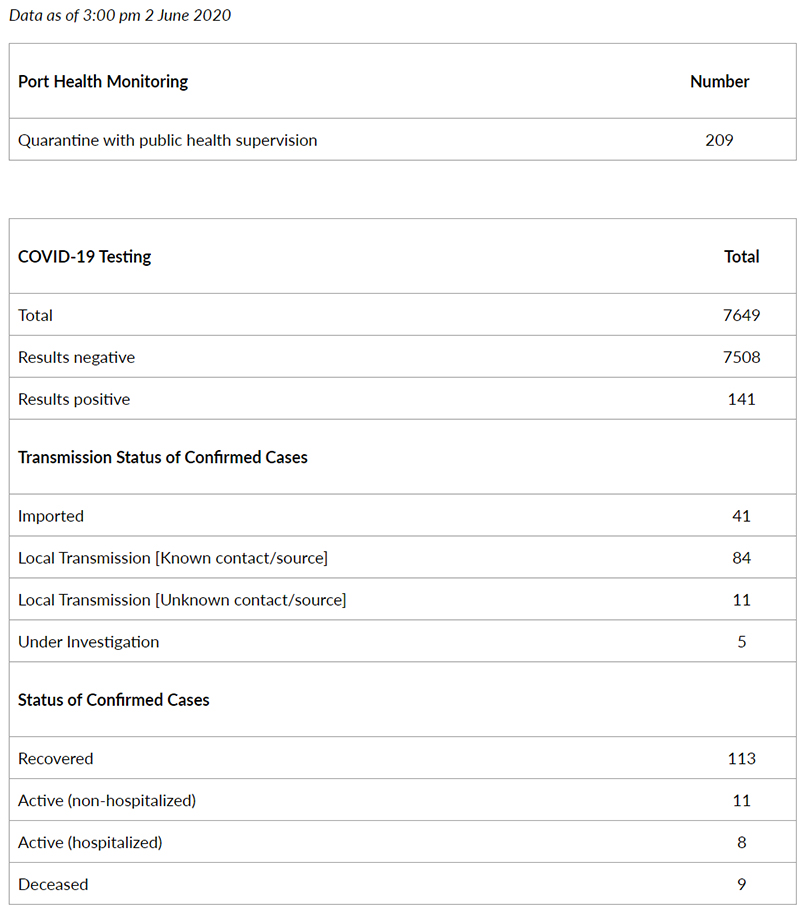 Data on June 1, 2020, 3.00pm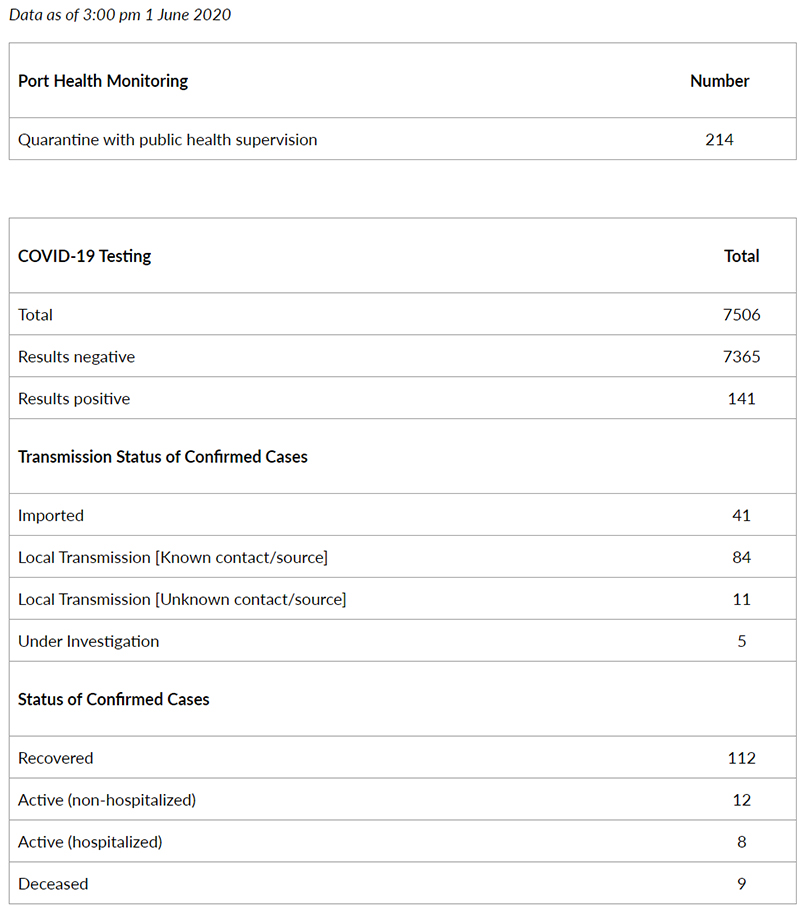 Data on May 30, 2020, 3.00pm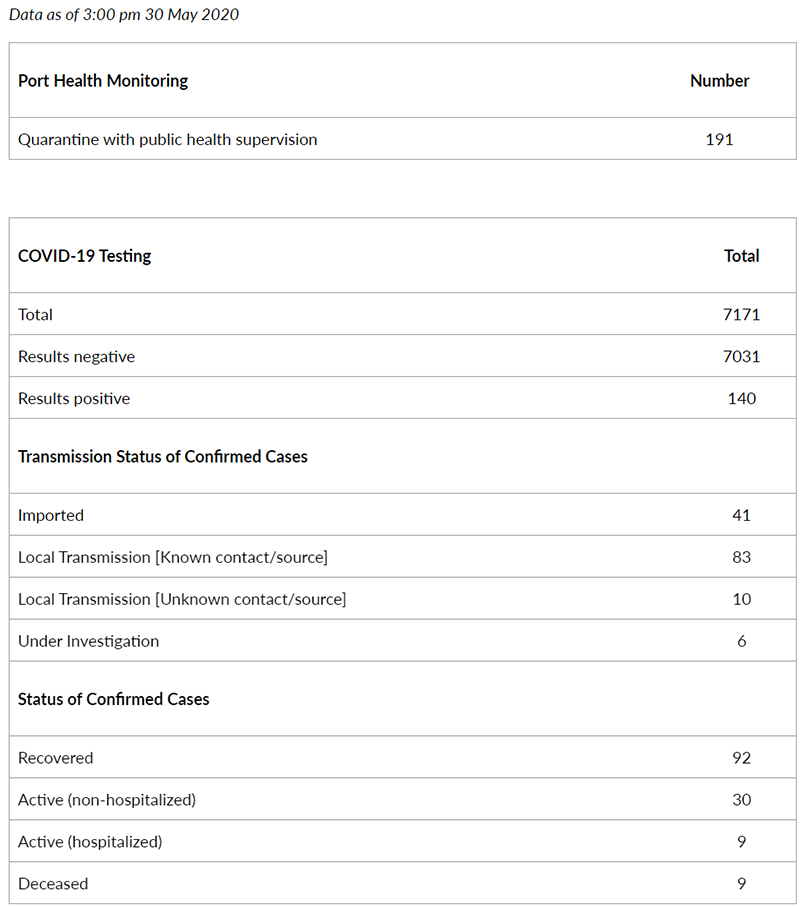 Data on May 28, 2020, 3.00pm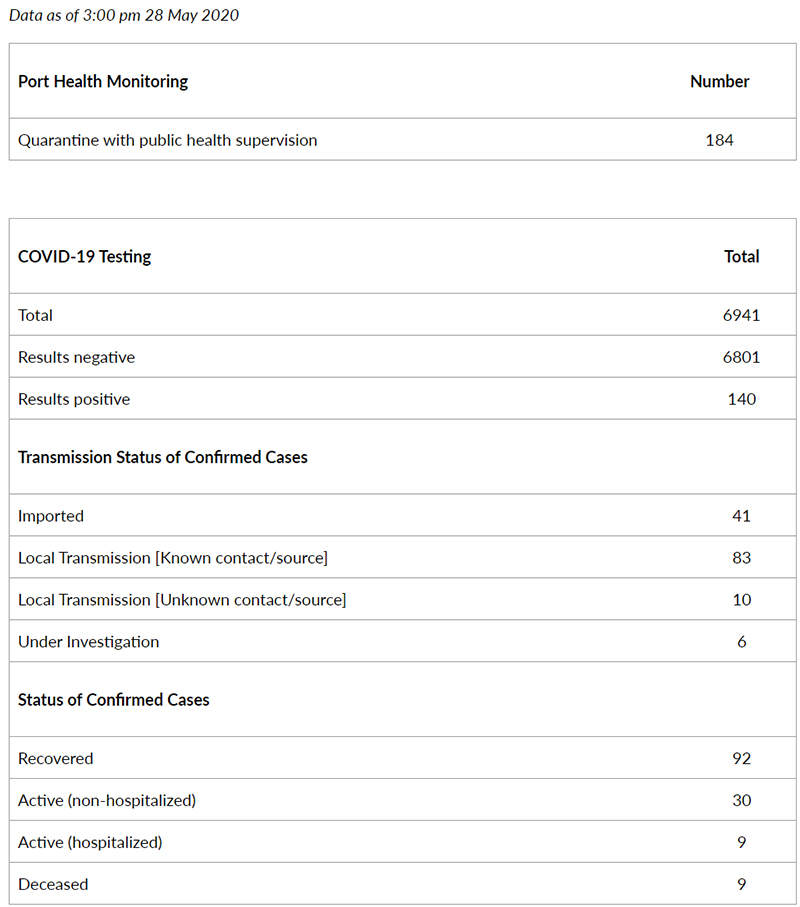 Data on May 27, 2020, 3.00pm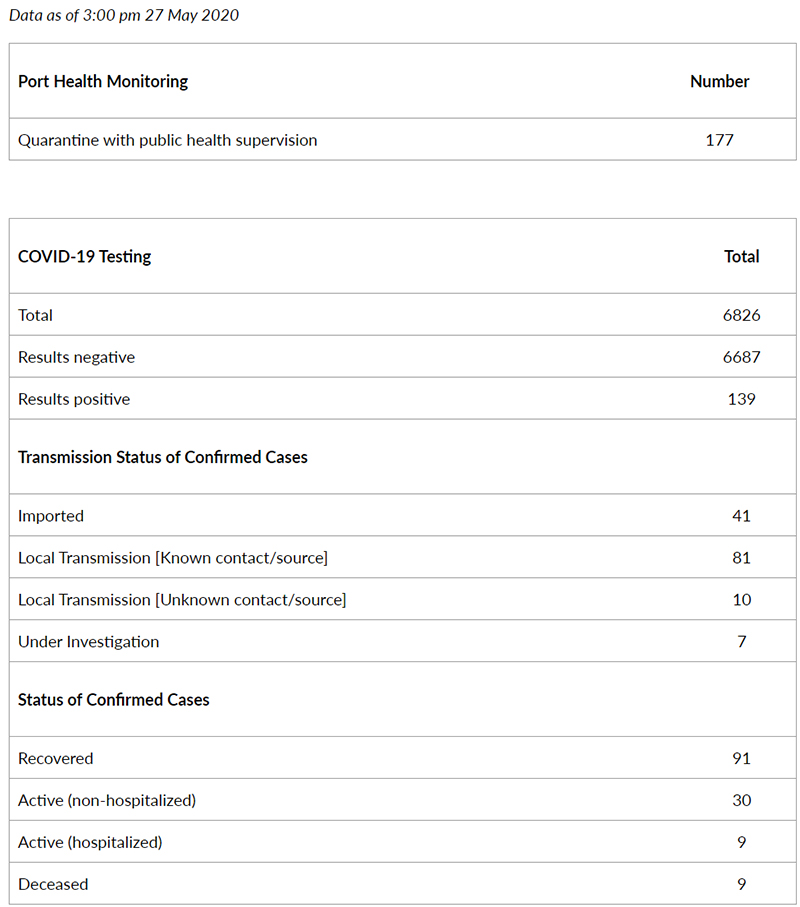 Data on May 26, 2020, 3.00pm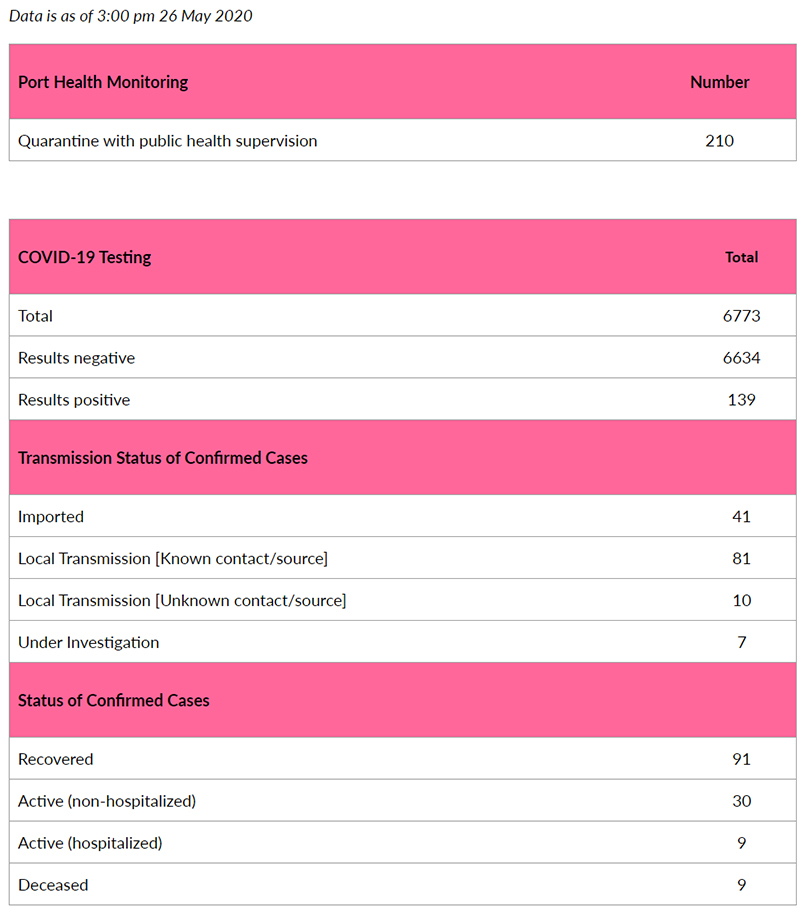 Data on May 25, 2020, 3.00pm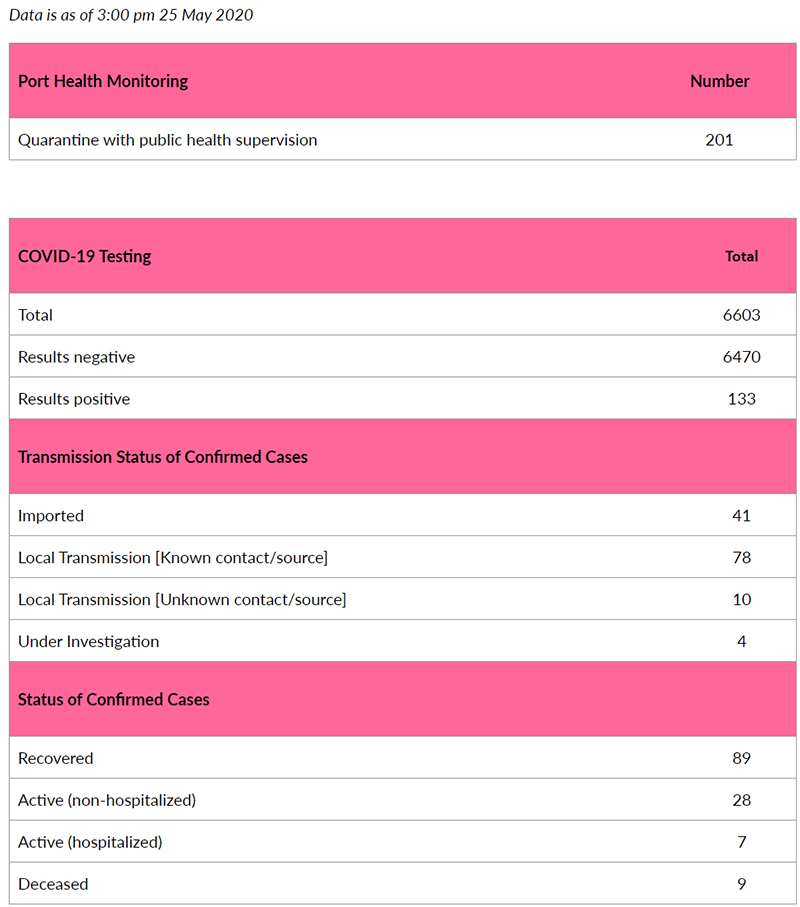 Data on May 23, 2020, 3.00pm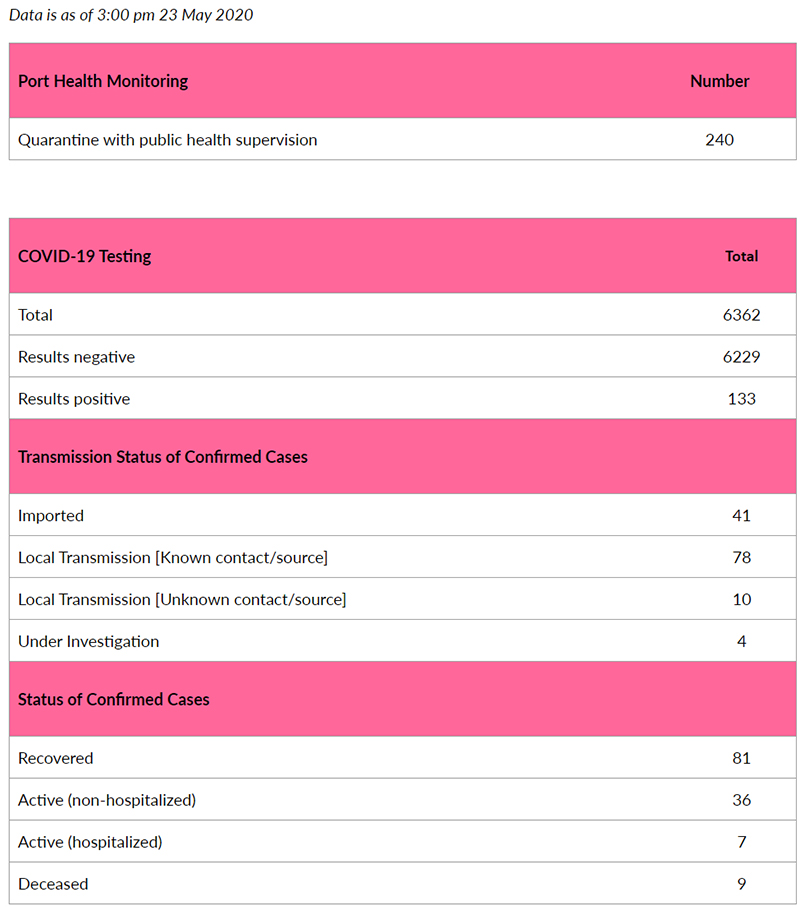 Data on May 22, 2020, 3.00pm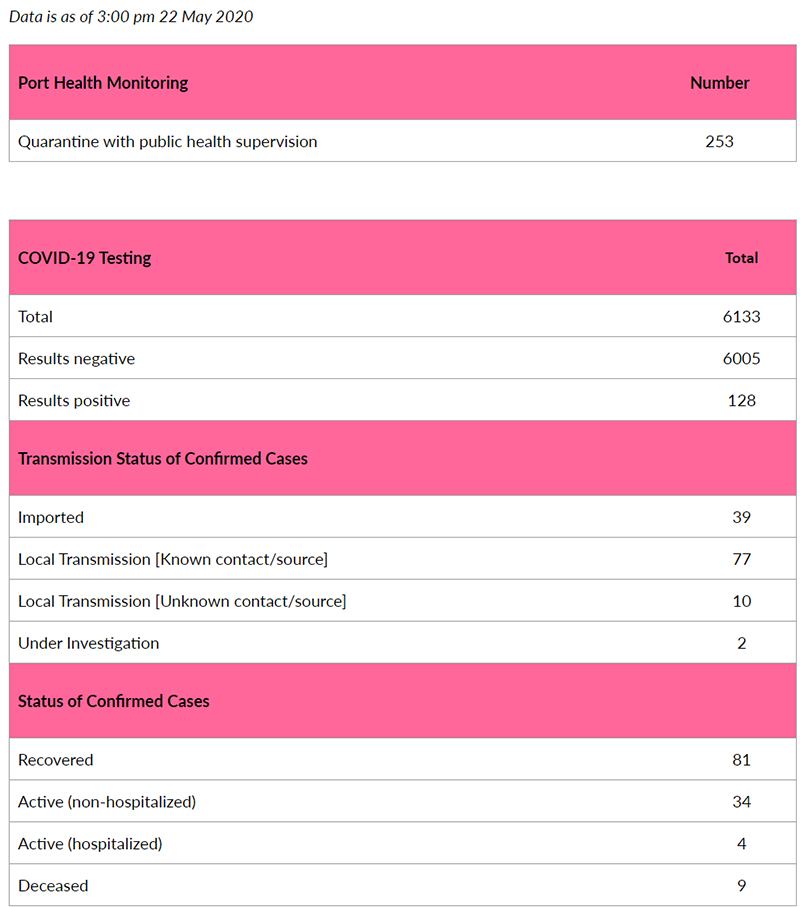 Data on May 21, 2020, 3.00pm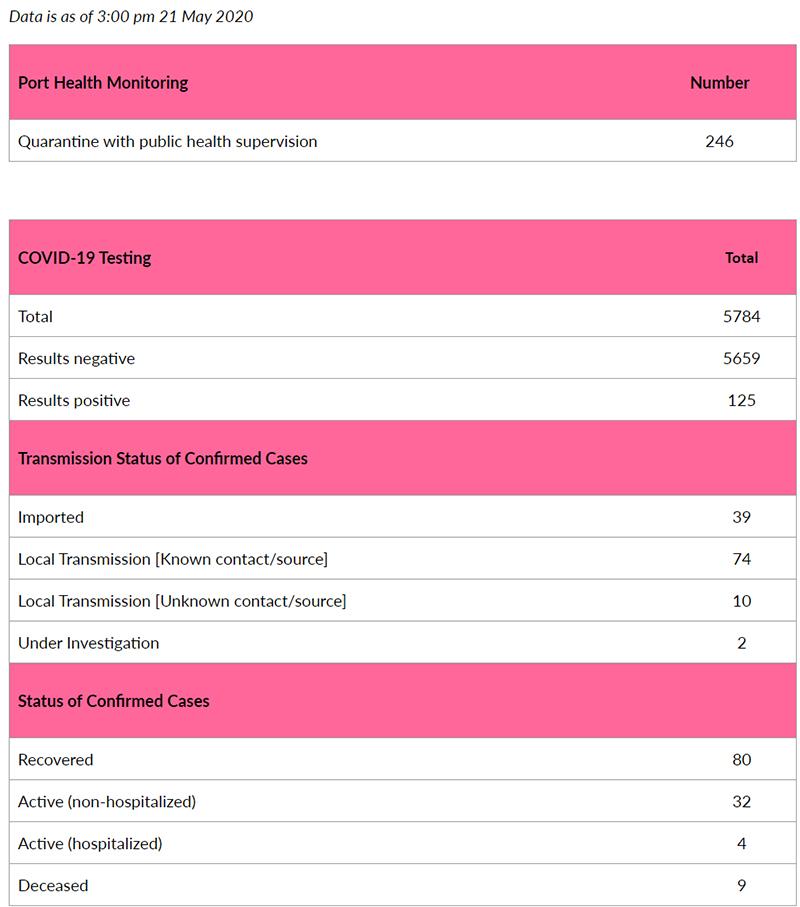 Data on May 20, 2020, 3.00pm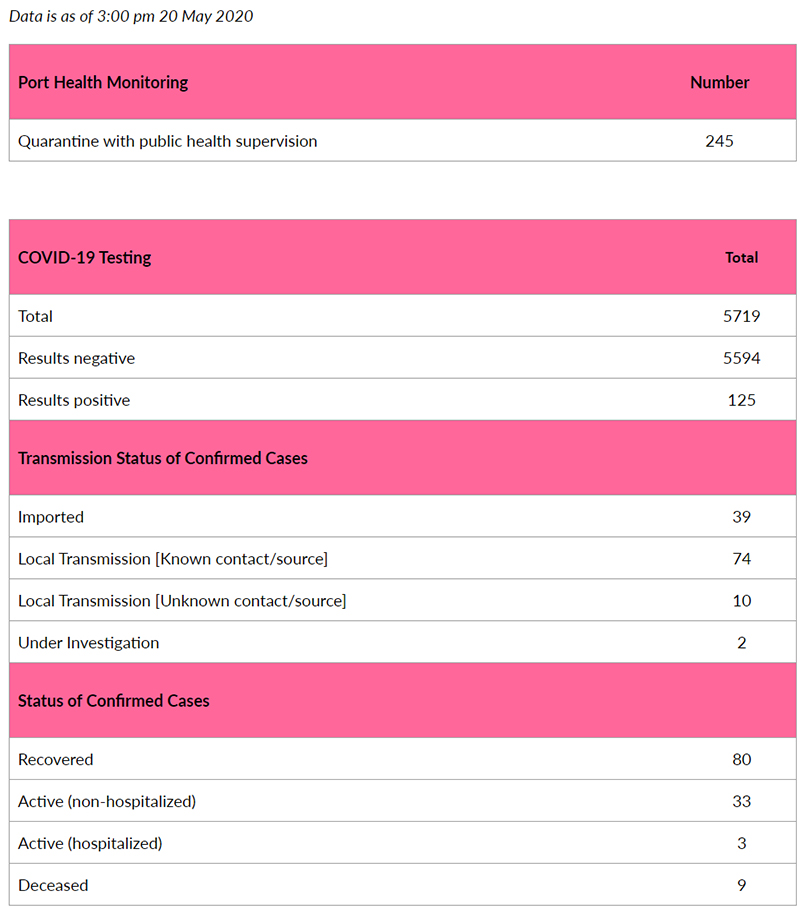 Data on May 19, 2020, 3.00pm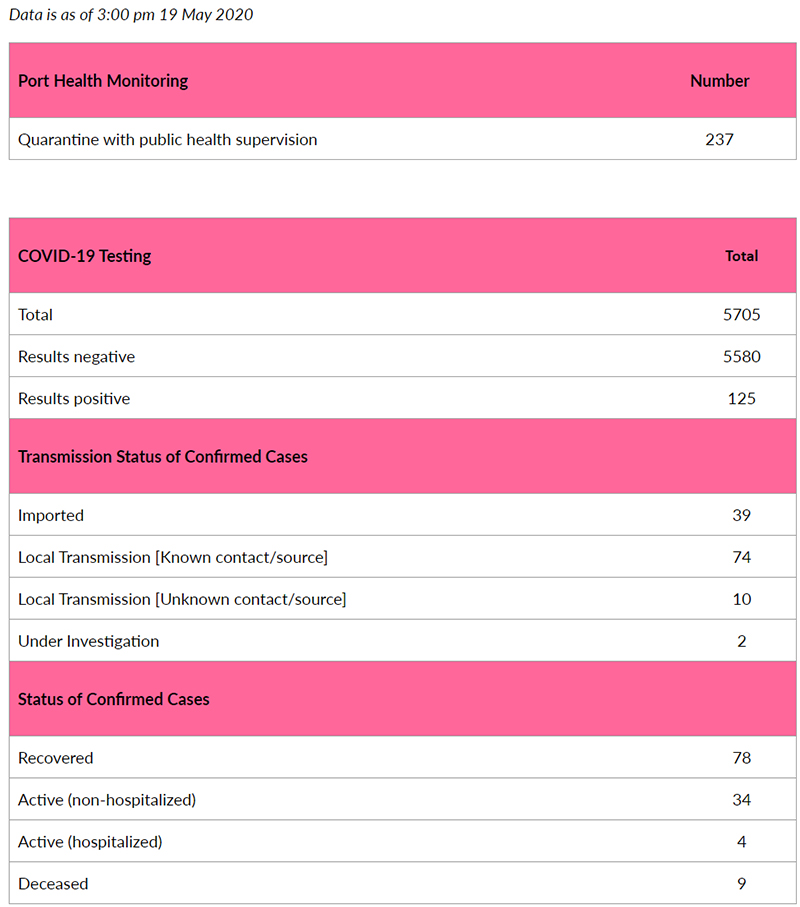 Data on May 18, 2020, 3.00pm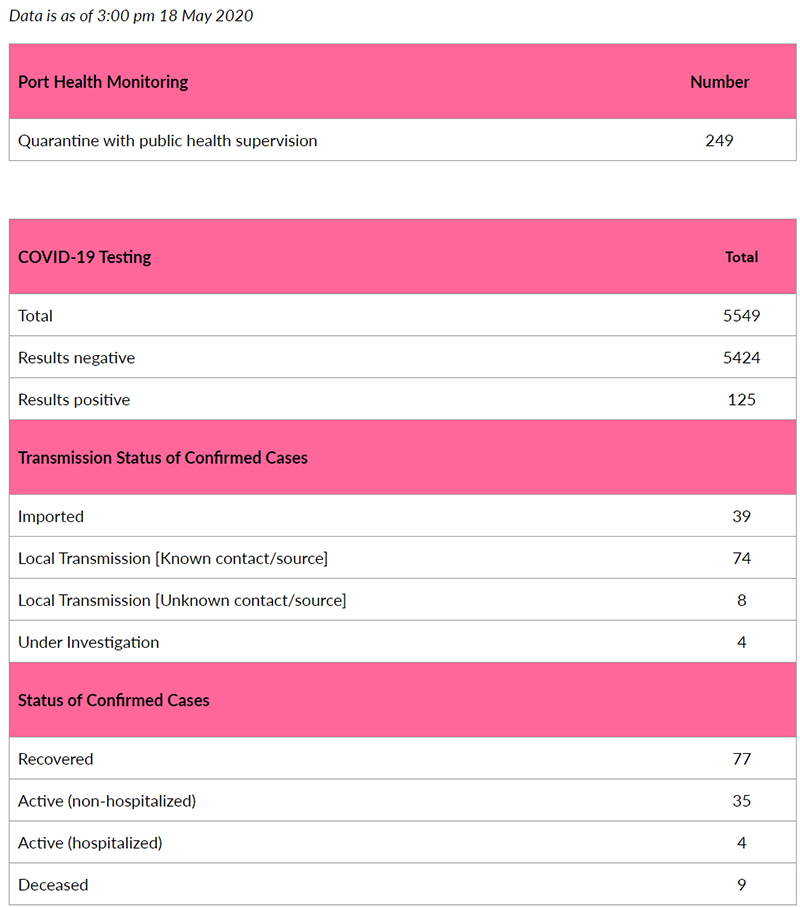 Data on May 16, 2020, 3.00pm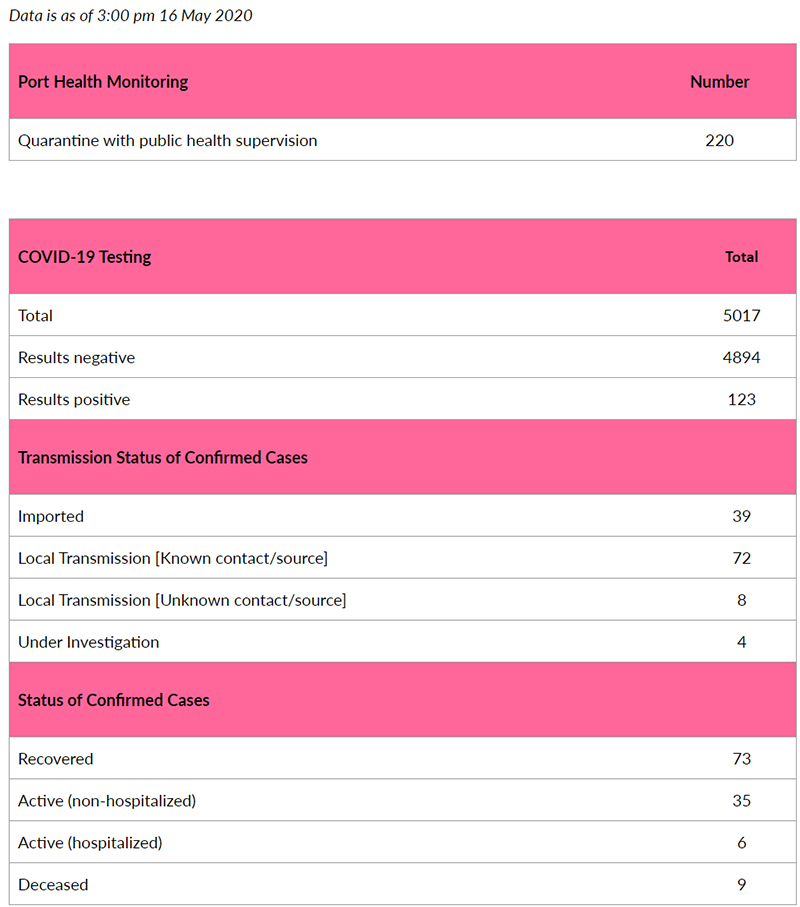 Data on May 15, 2020, 3.00pm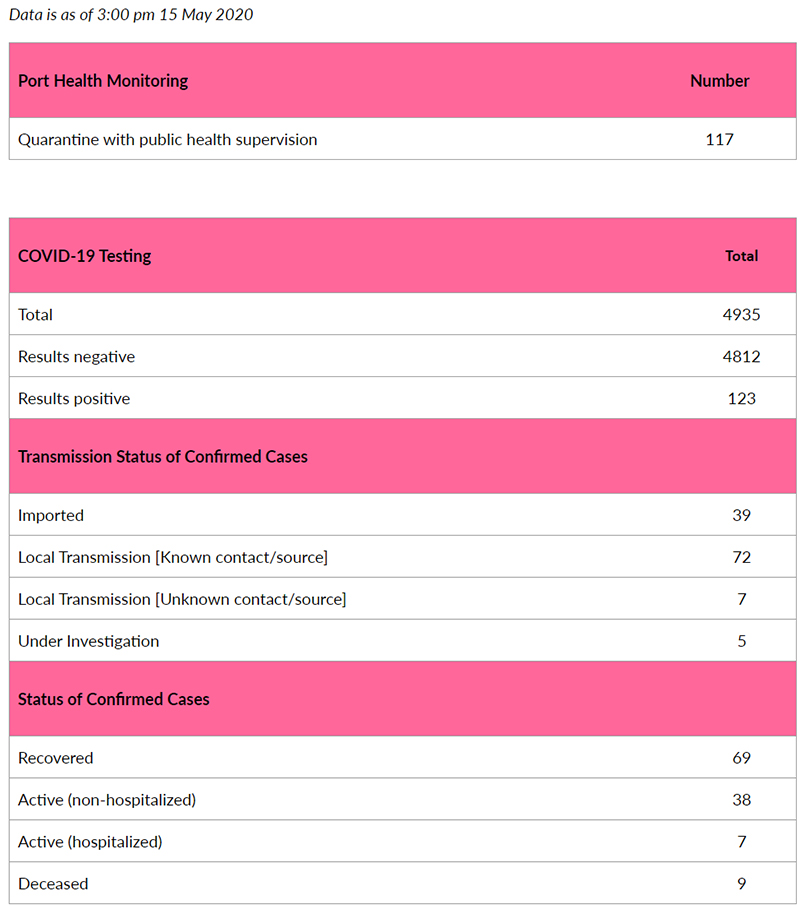 Data on May 14, 2020, 3.00pm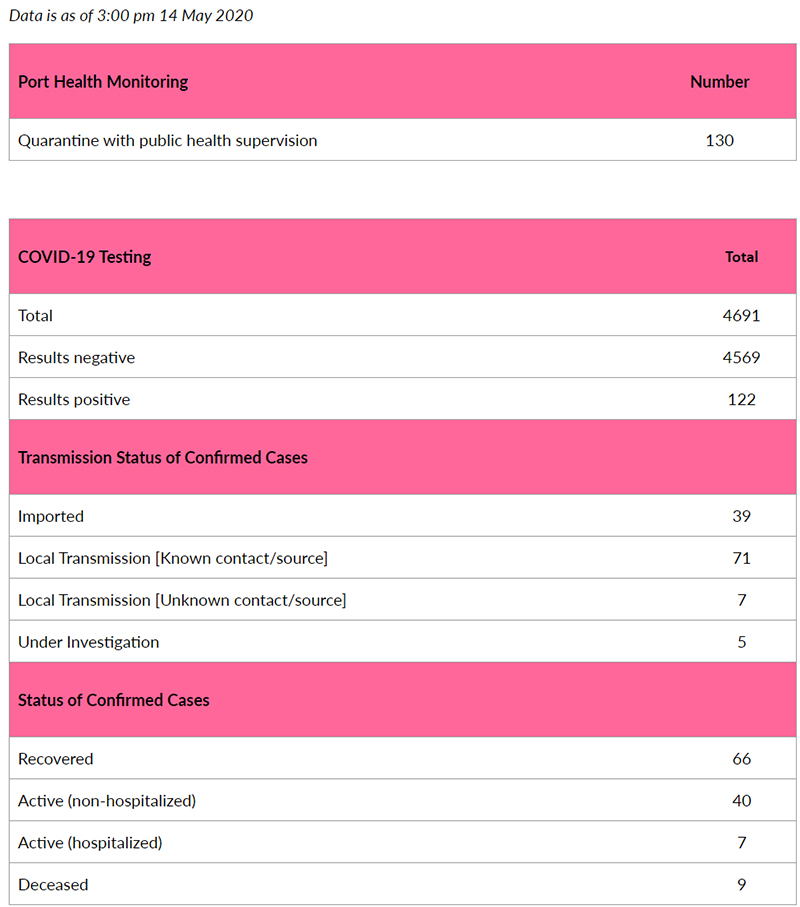 Data on May 13, 2020, 3.00pm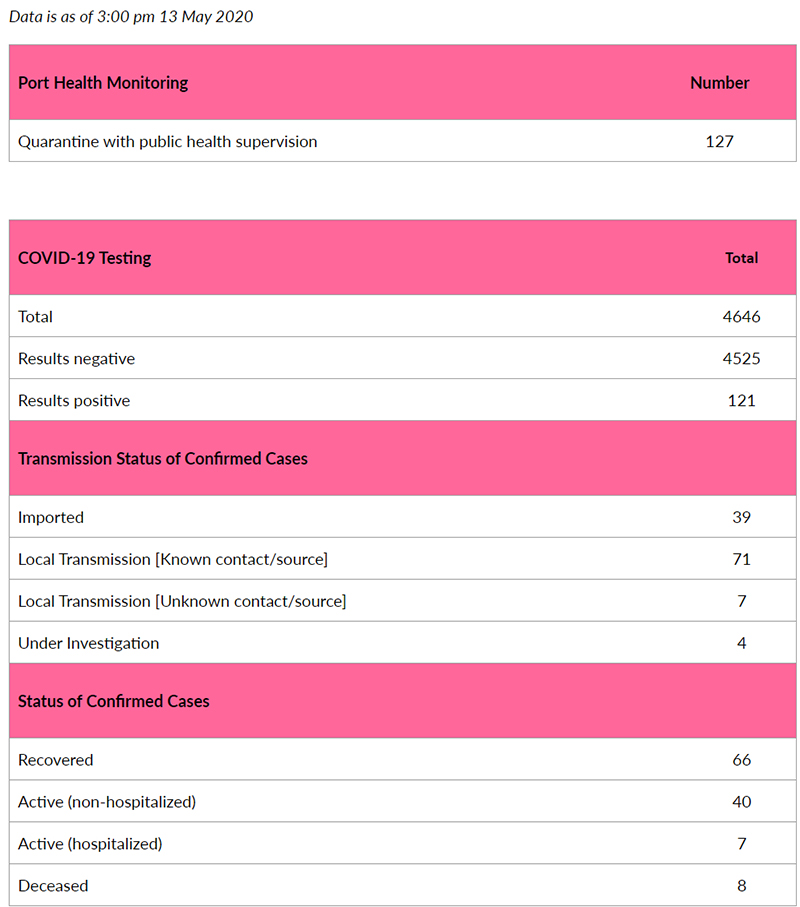 Data on May 12, 2020, 3.00pm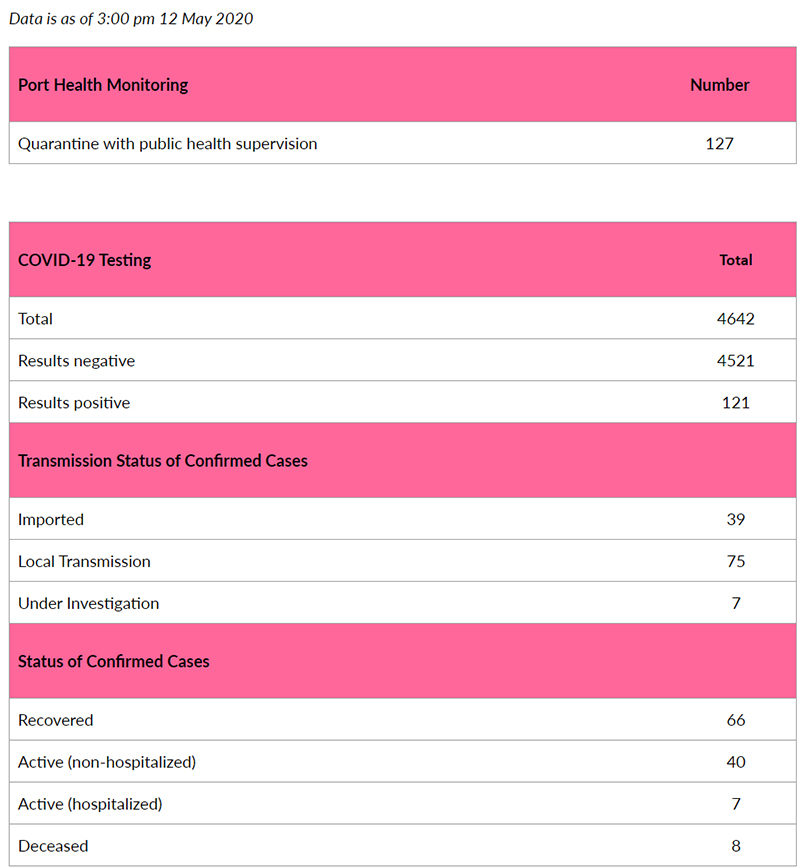 Data on May 11, 2020, 3.00pm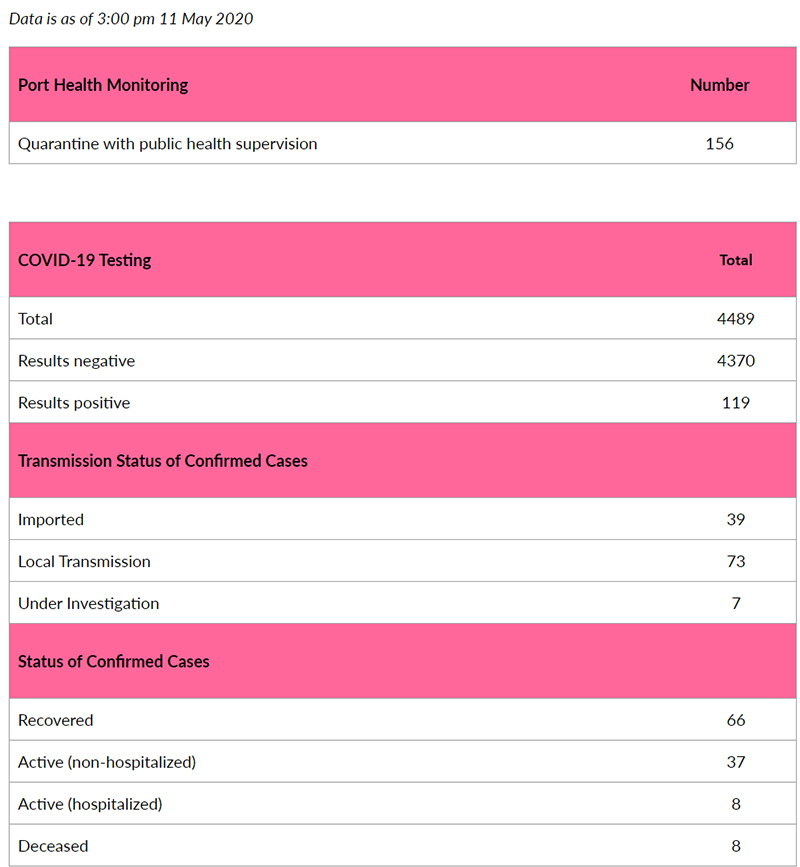 Data on May 9, 2020, 3.00pm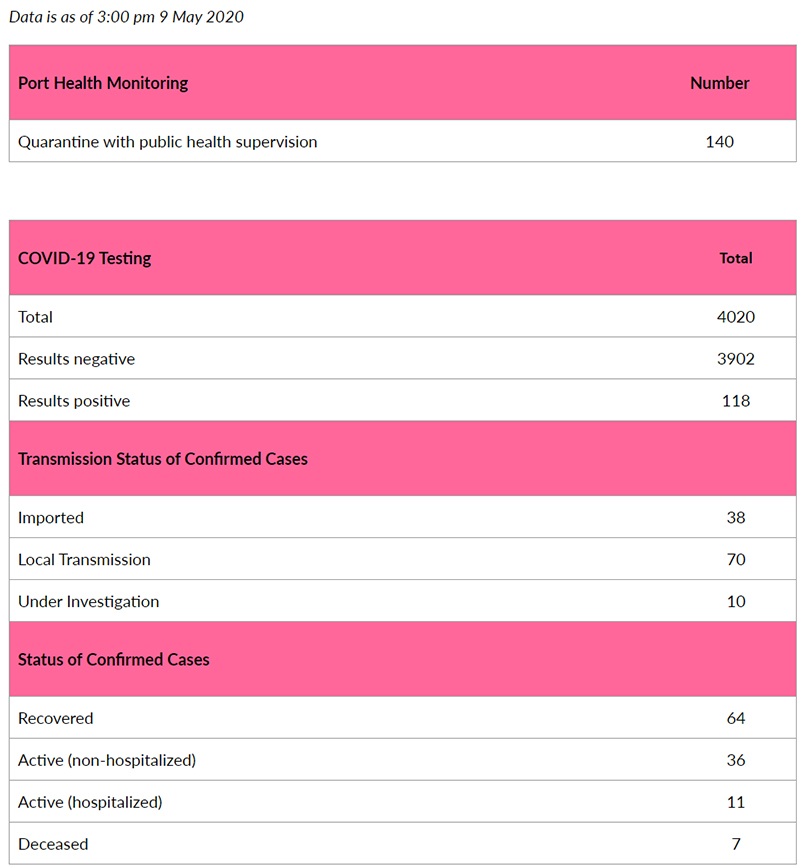 Data on May 7, 2020, 3.00pm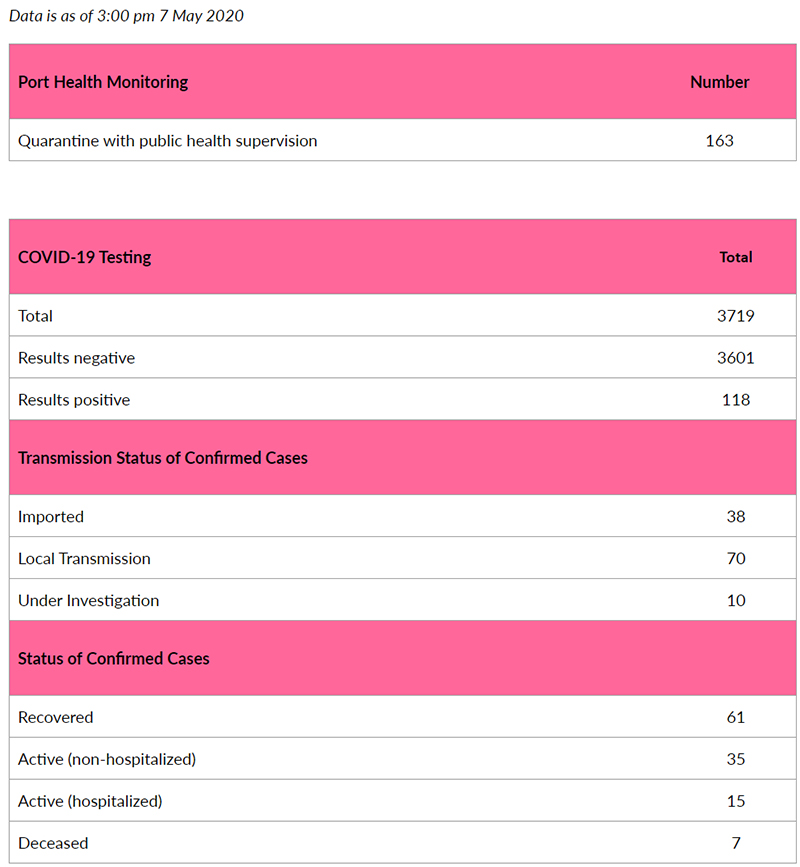 Data on May 6, 2020, 3.00pm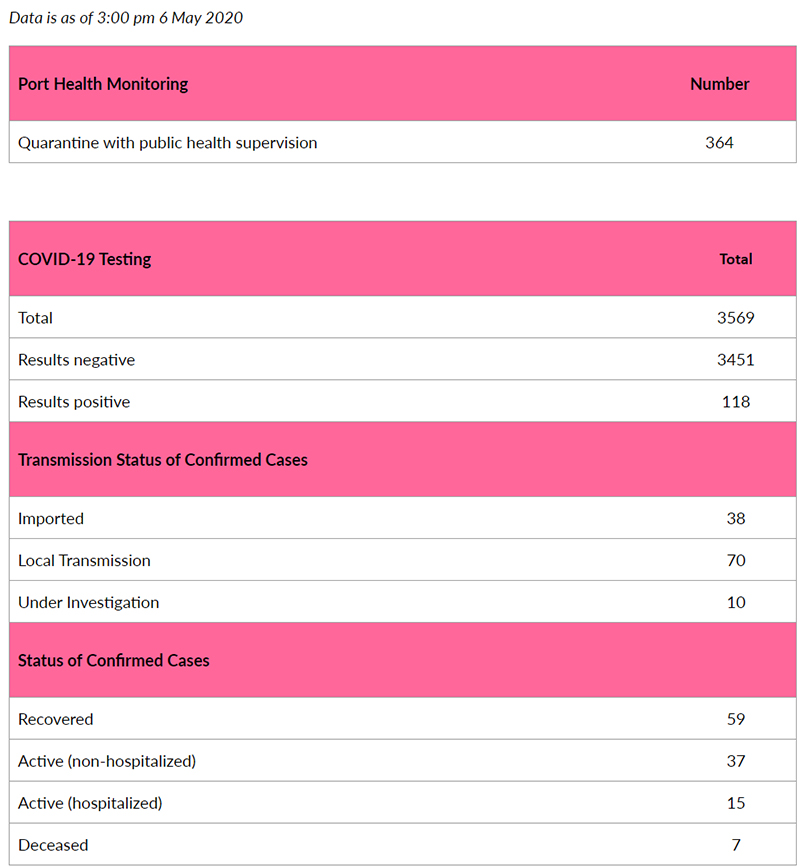 Data on May 5, 2020, 3.00pm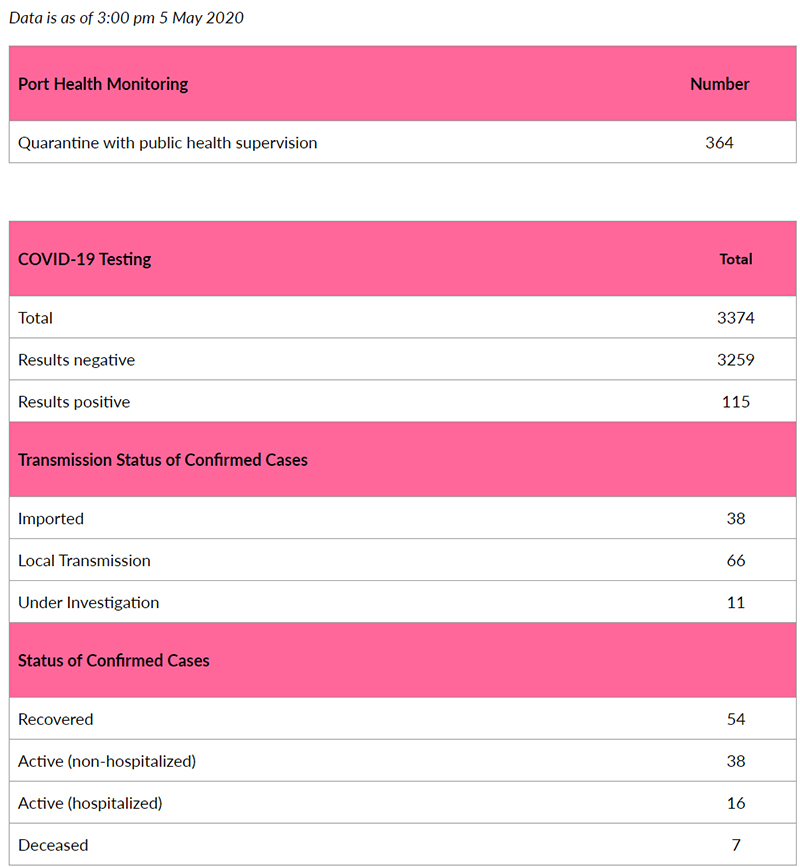 Data on May 4, 2020, 3.00pm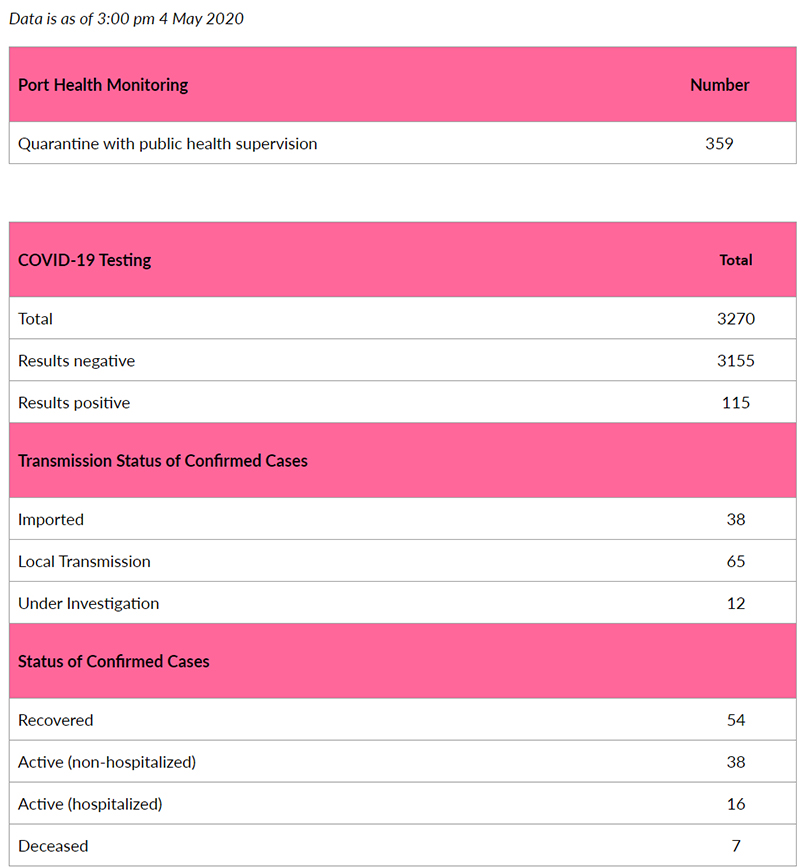 Data on May 3, 2020, 3.00pm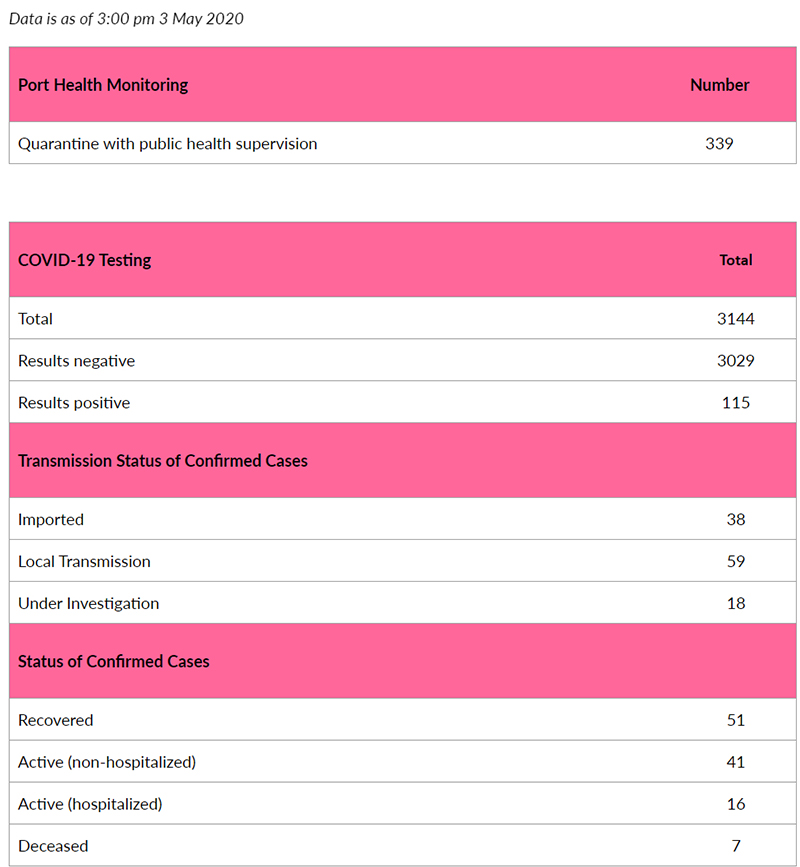 Data on May 2, 2020, 3.00pm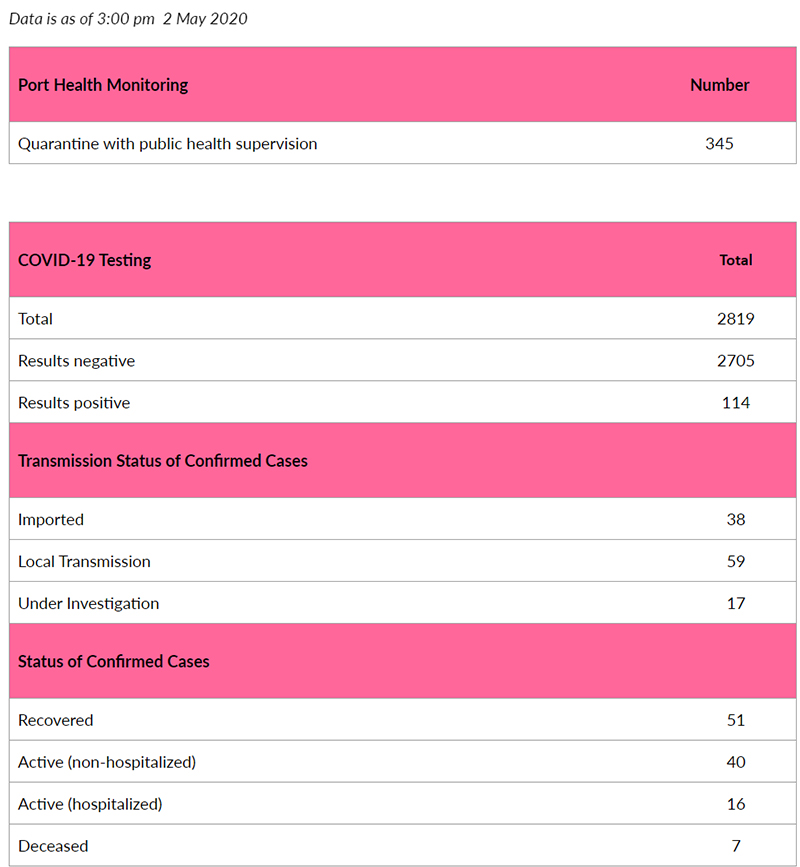 Data on May 1, 2020, 3.00pm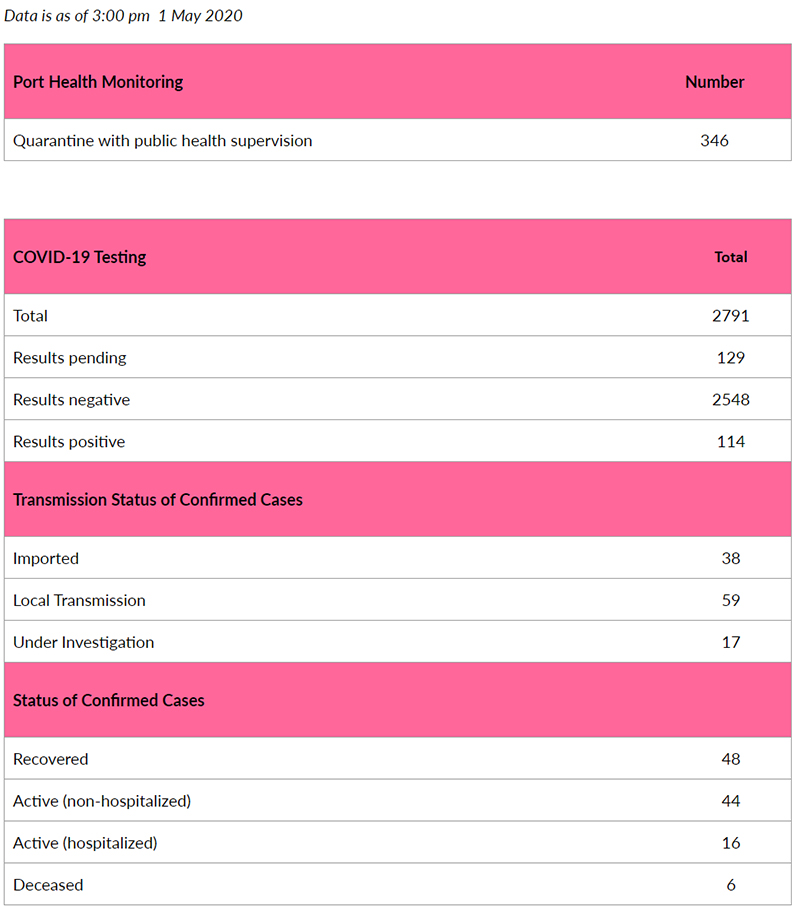 Data on April 29, 2020, 3.00pm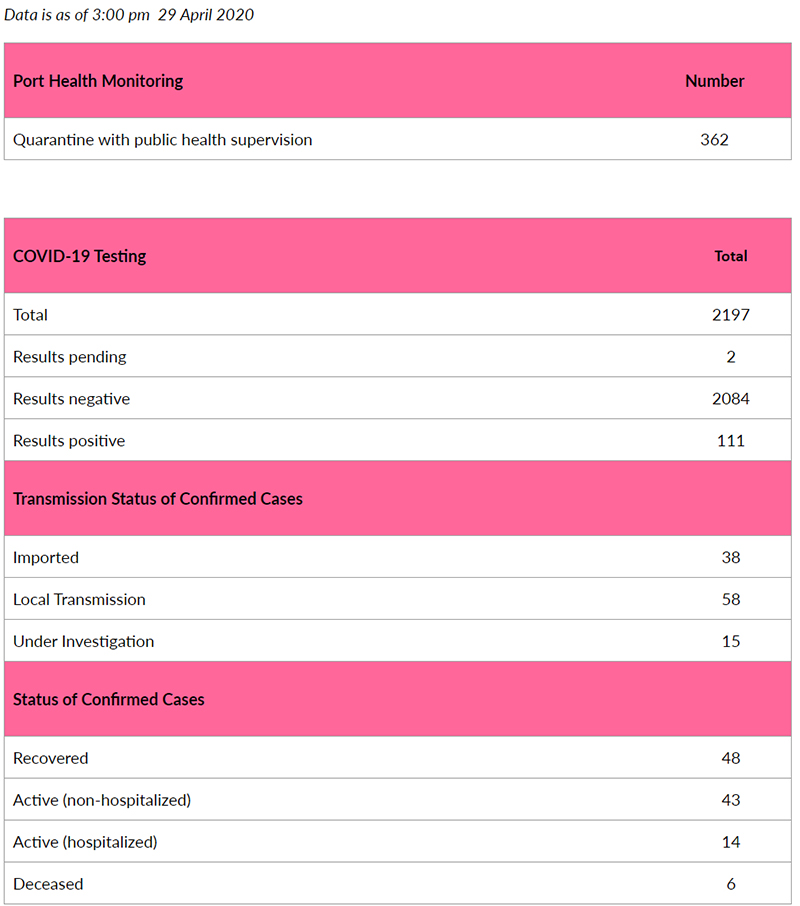 Data on April 27, 2020, 3.00pm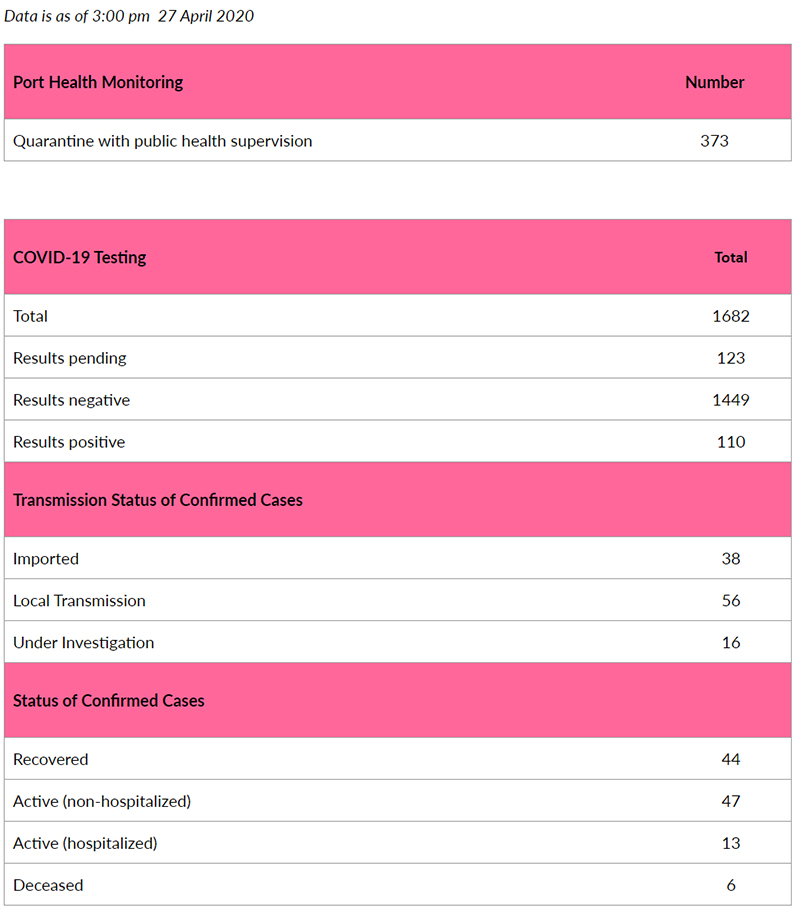 Data on April 27, 2020, 11.00am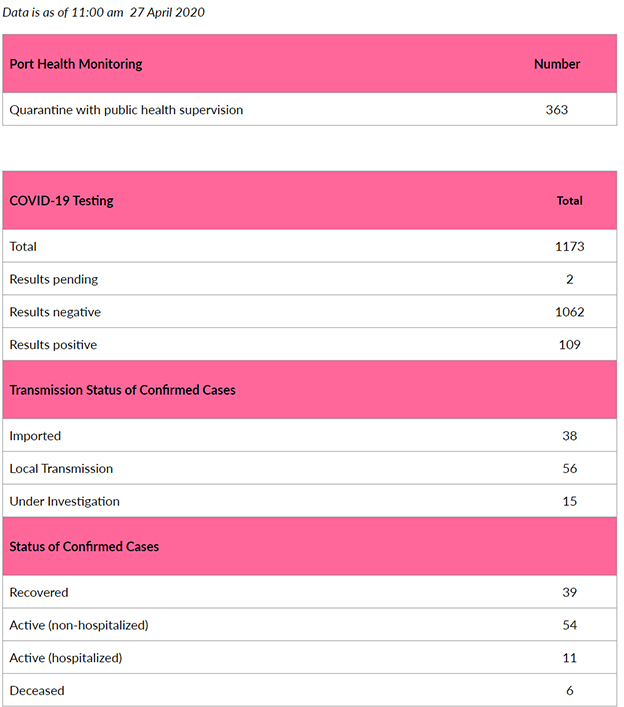 Data on April 25, 2020, 3.00pm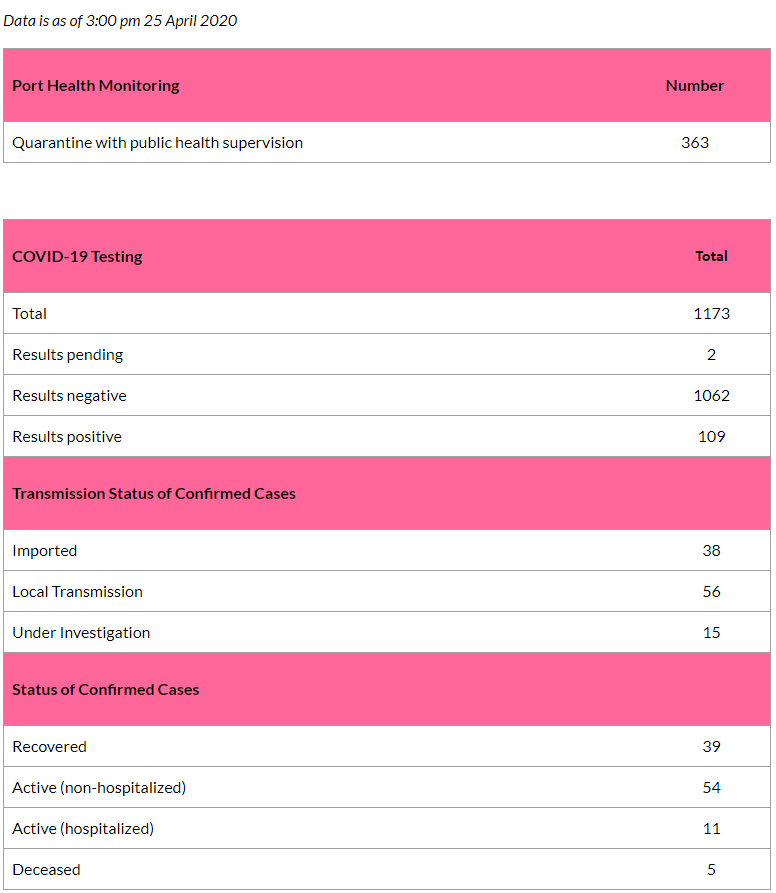 Data on April 23, 2020, 3.00pm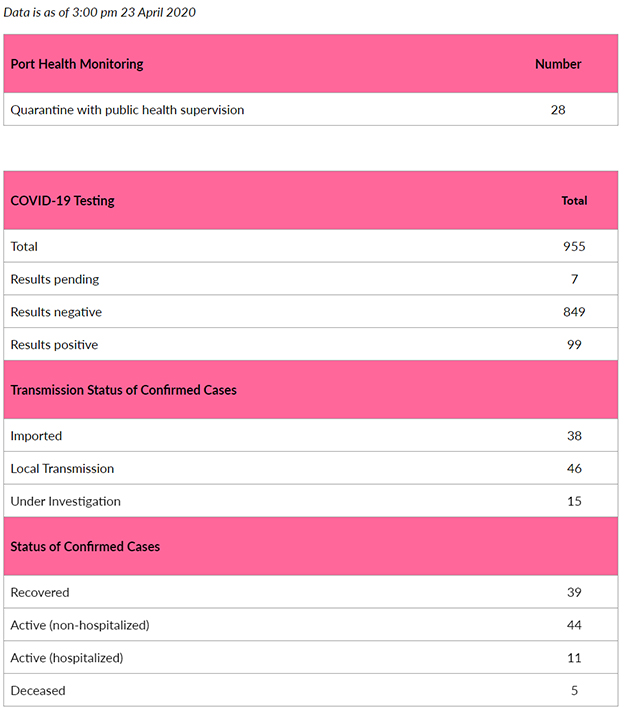 Data on April 22, 2020, 3.00pm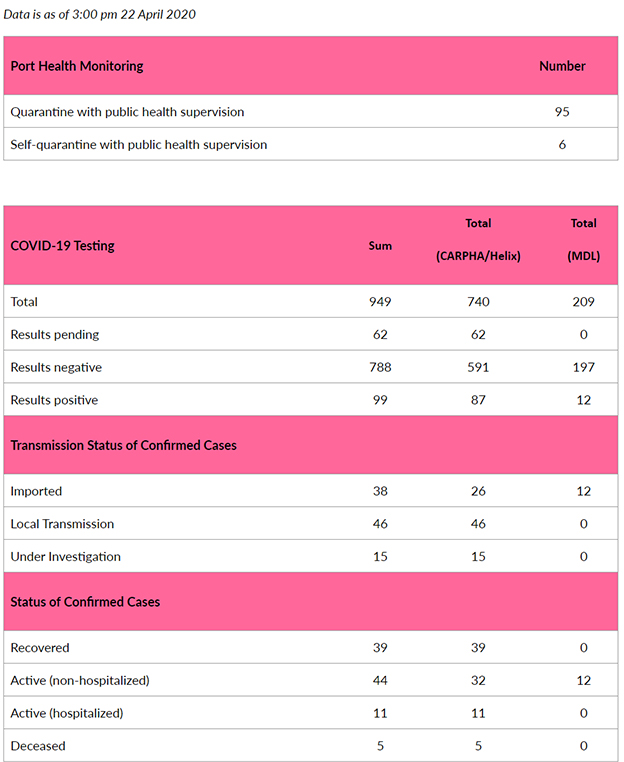 Data on April 21, 2020, 3.00pm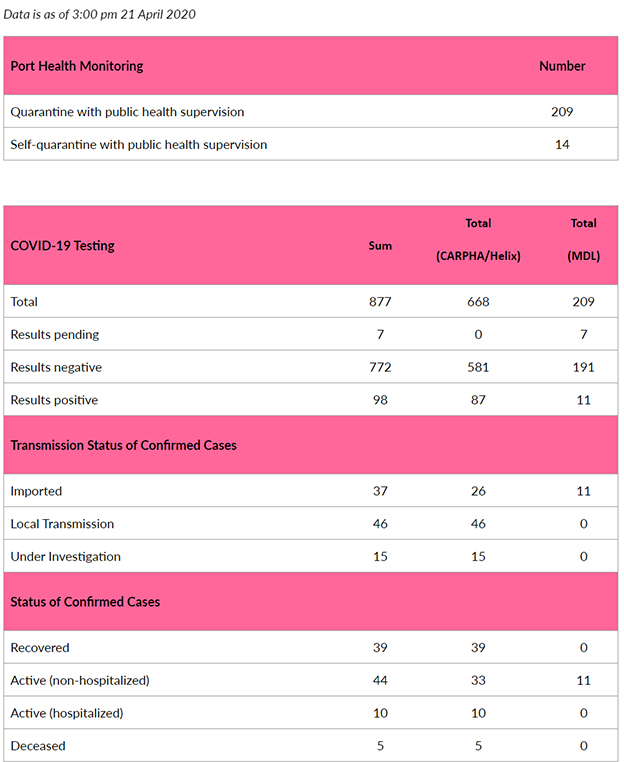 Data on April 20, 2020, 3.00pm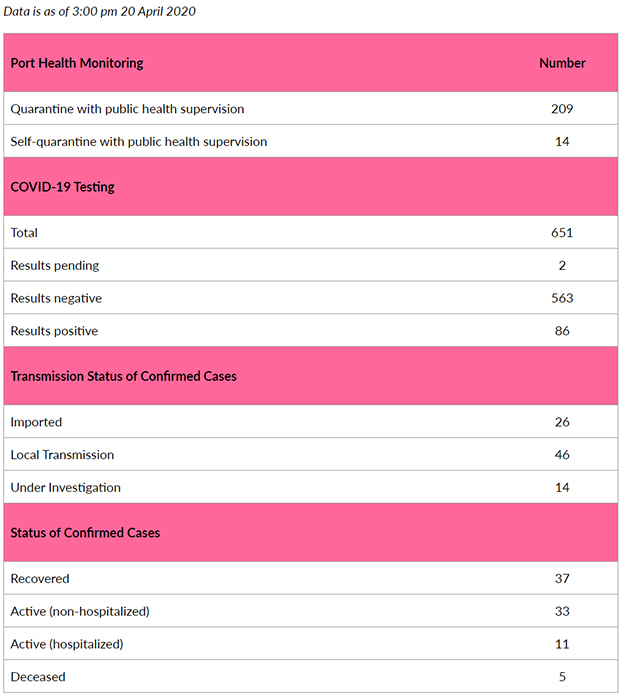 Data on April 19, 2020, 3.00pm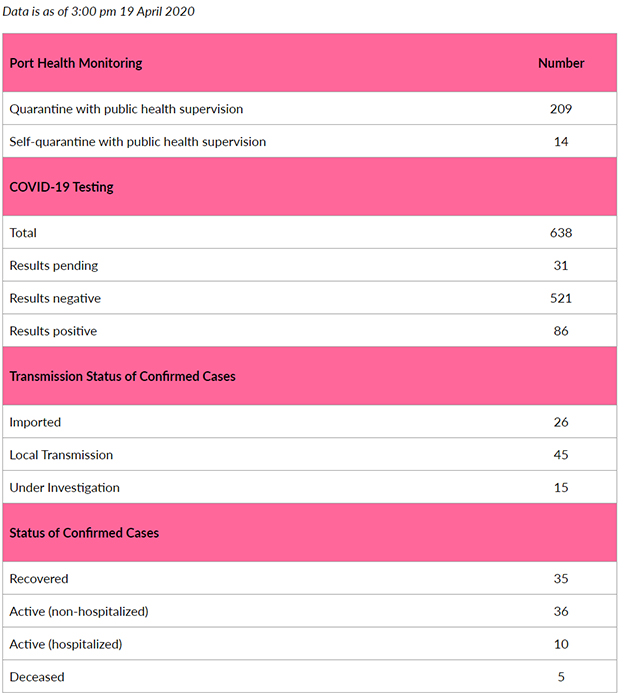 Data on April 18, 2020, 3.00pm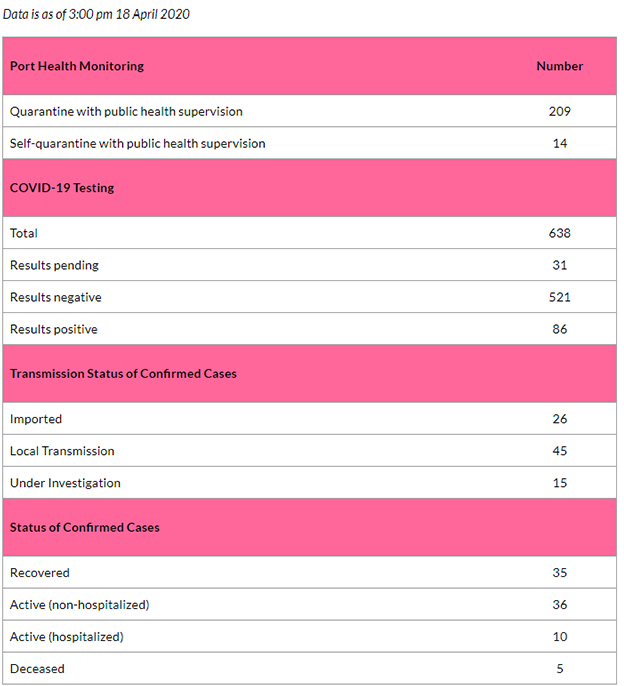 Data on April 17, 2020, 3.00pm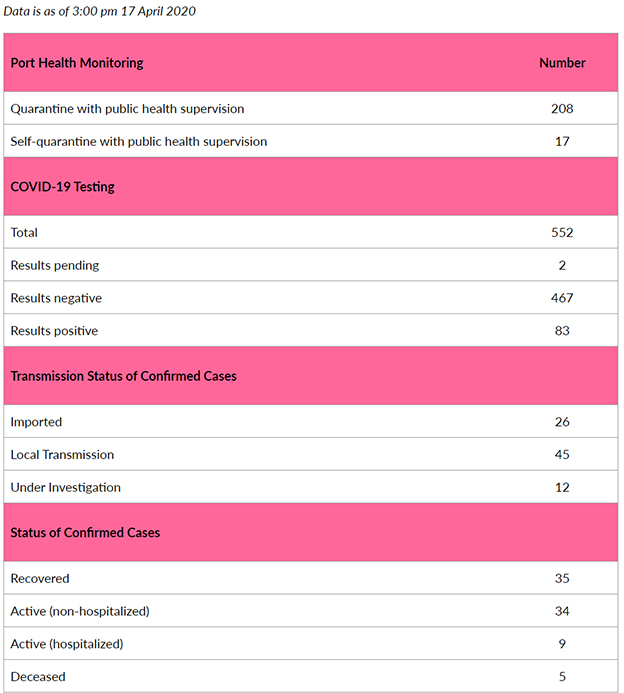 Data on April 16, 2020, 3.00pm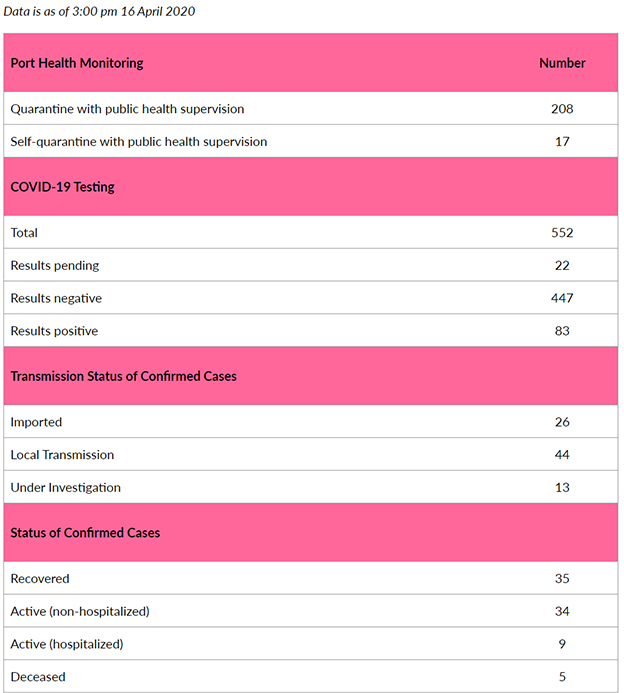 Data on April 15, 2020, 3.00pm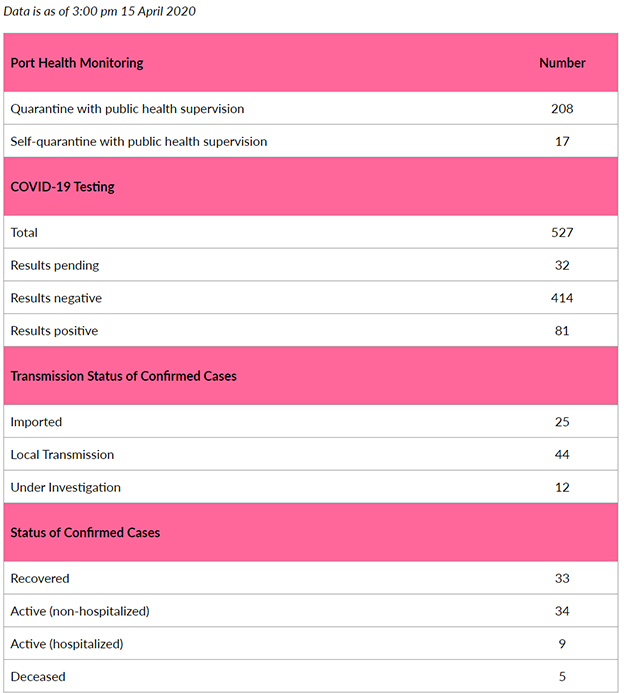 Data on April 13, 2020, 3.00pm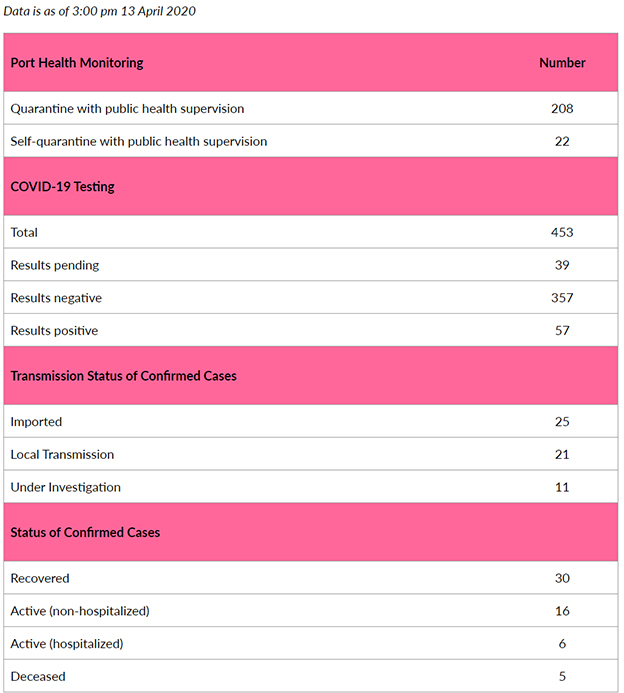 Data on April 12, 2020, 3.00pm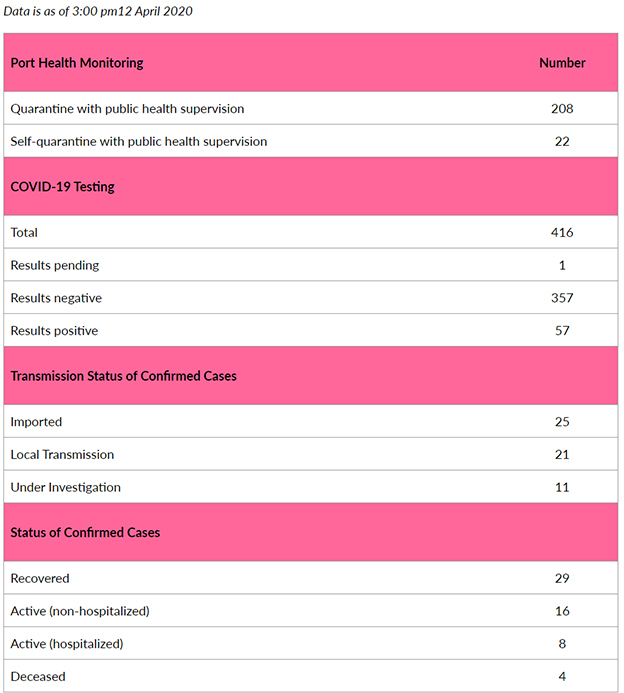 Data on April 11, 2020, 3.00pm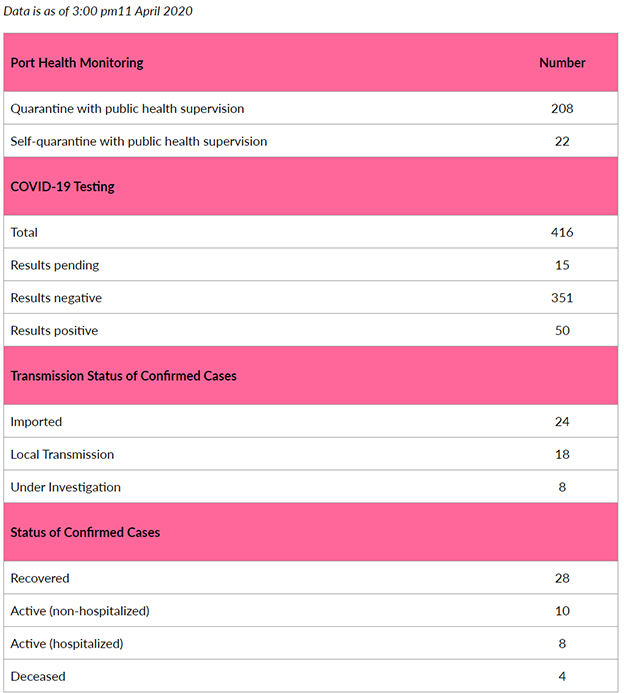 Data on April 9, 2020, 3.00pm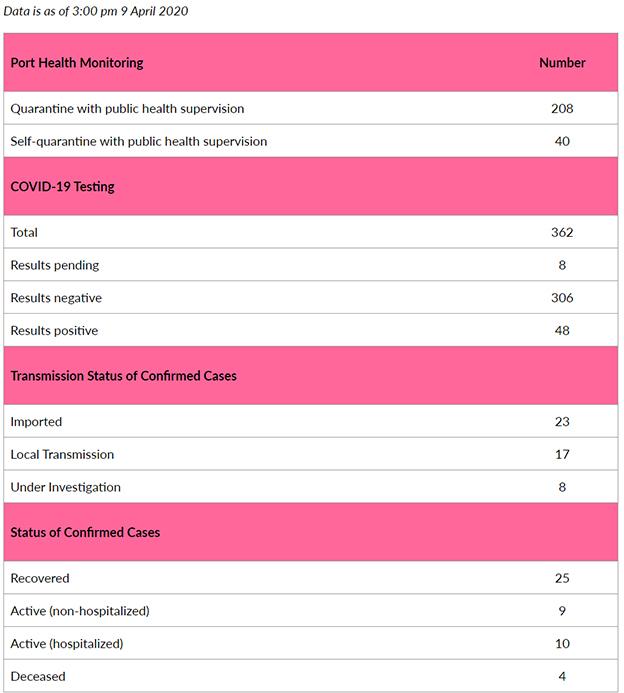 Data on April 8, 2020, 4.30pm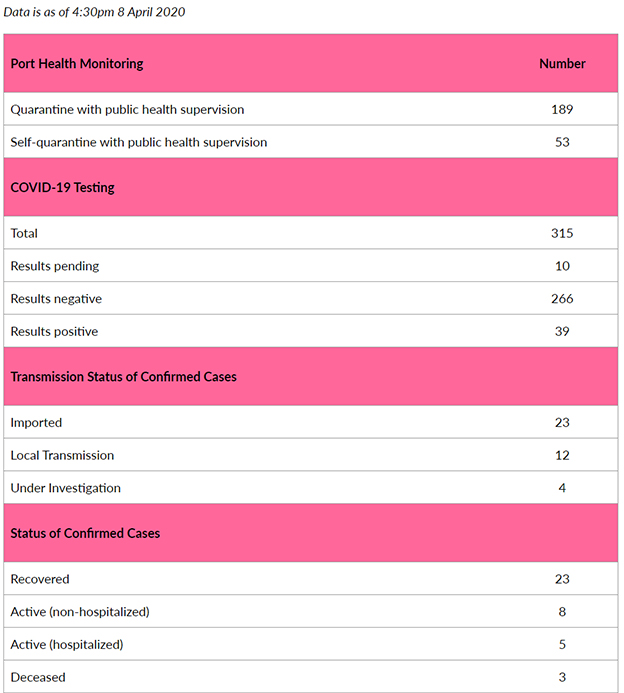 Data on April 7, 2020, 4.00pm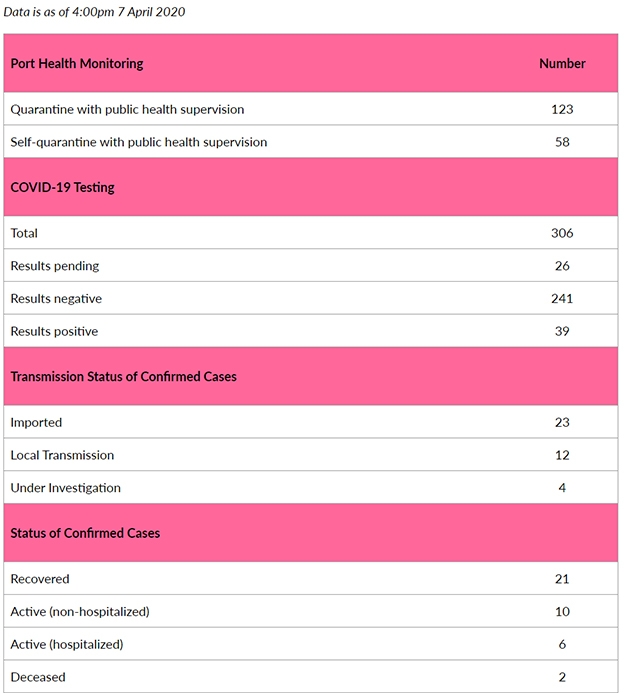 Data on April 6, 2020, 4.00pm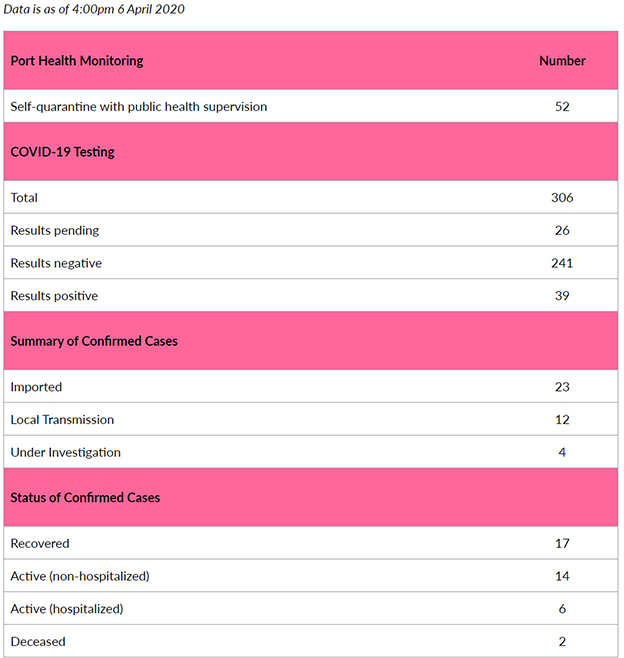 Data on April 5, 2020, 3.00pm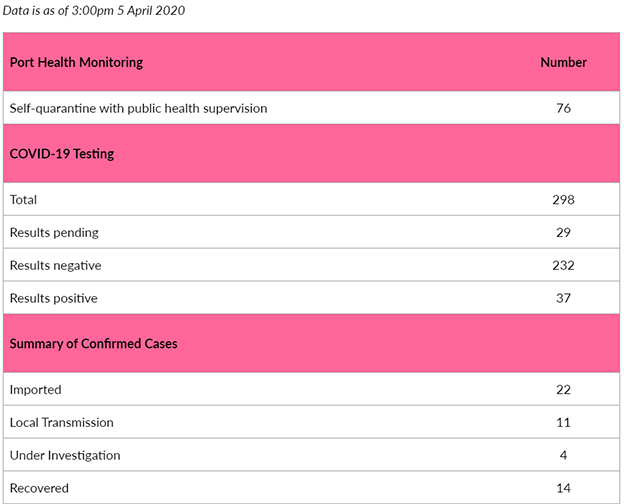 Data on April 4, 2020, 3.00pm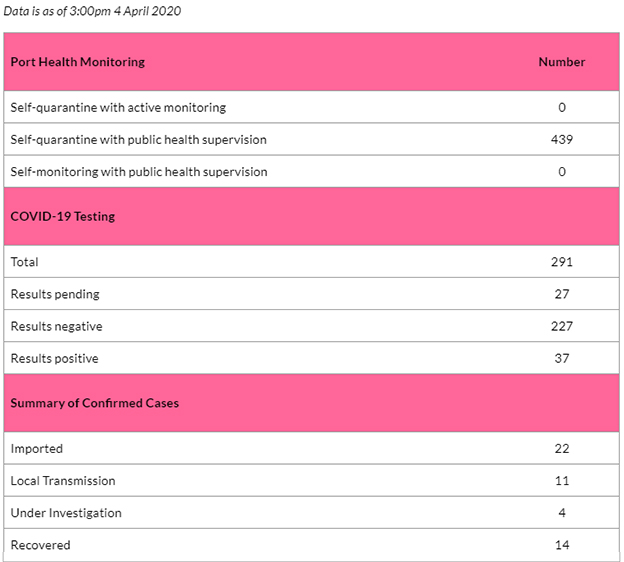 Data on April 3, 2020, 3.00pm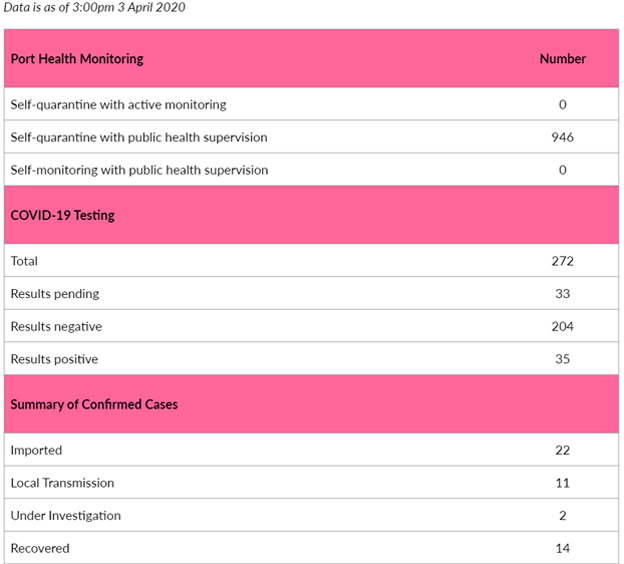 Data on April 2, 2020, 3.00pm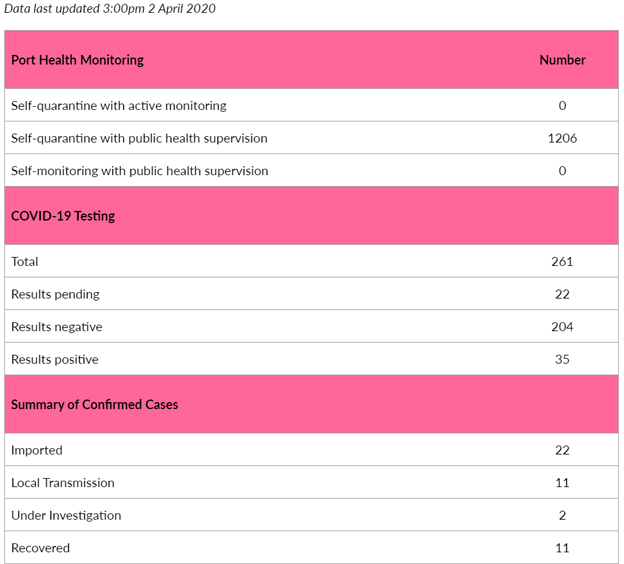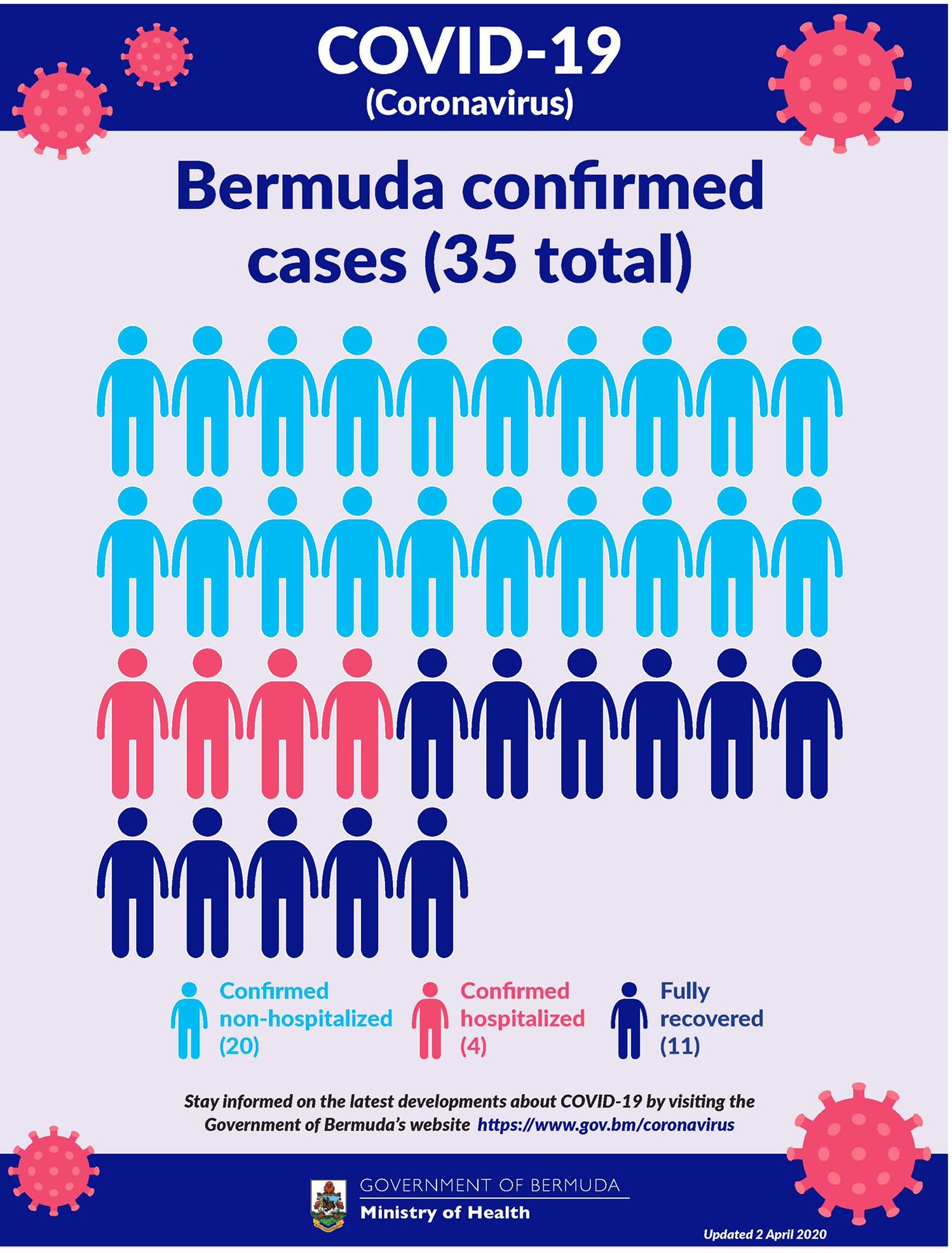 Data on April 1, 2020, 3.00pm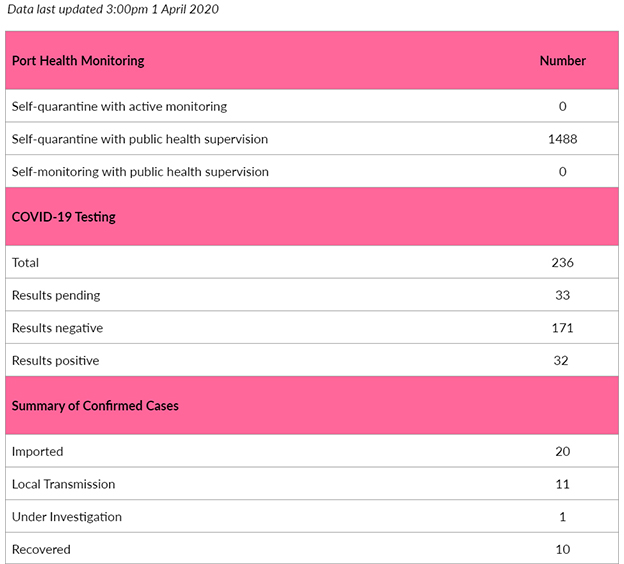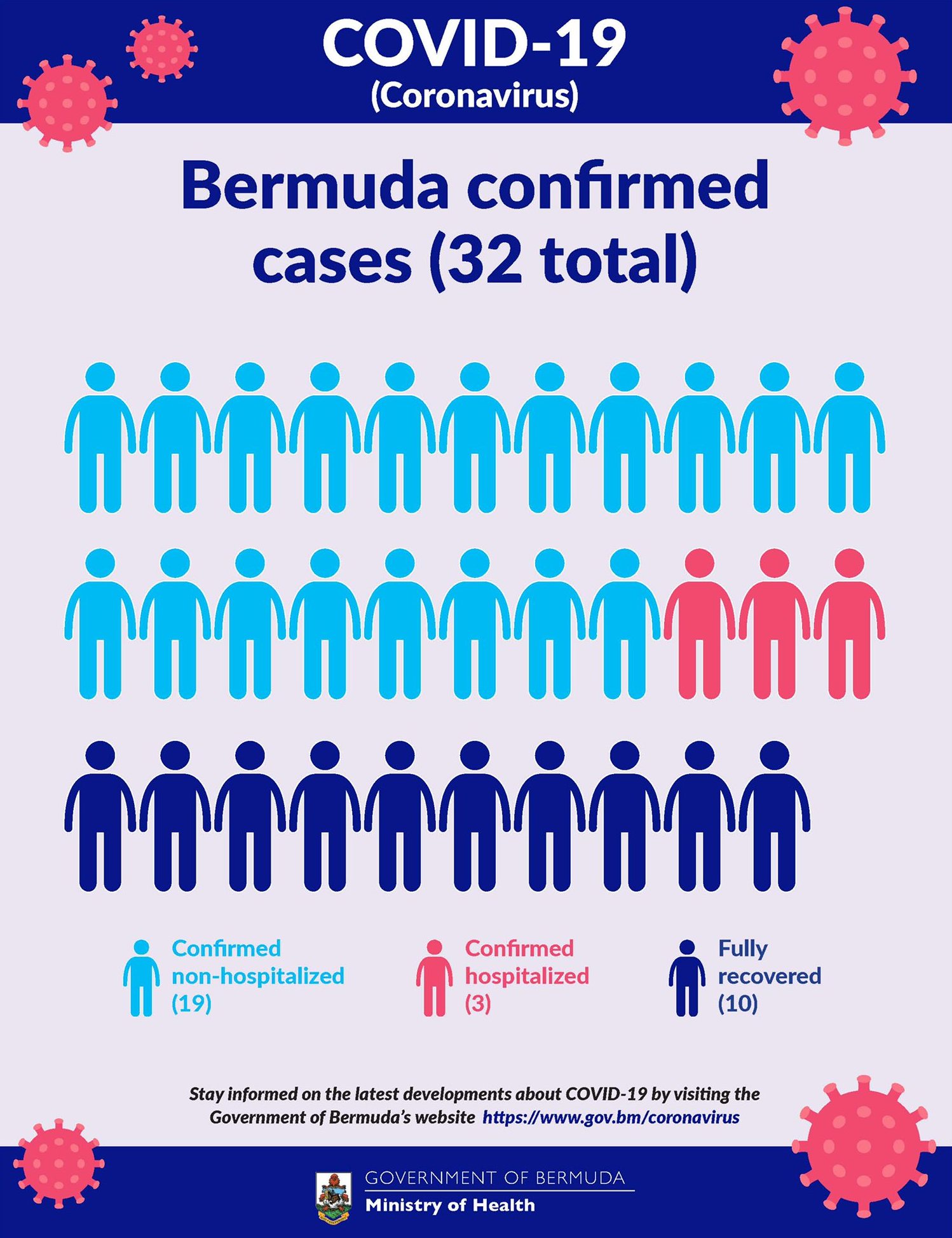 Data on March 31, 2020, 3.00pm
Data on March 30, 2020, 3.00pm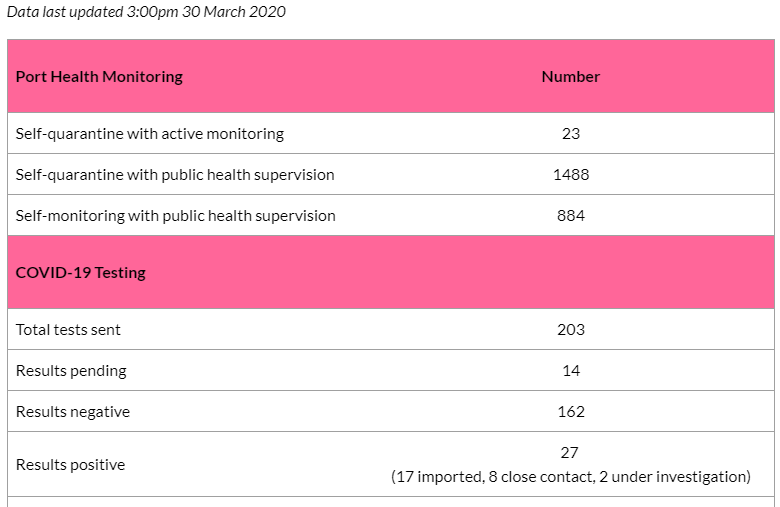 Data on March 29, 2020, 4.00pm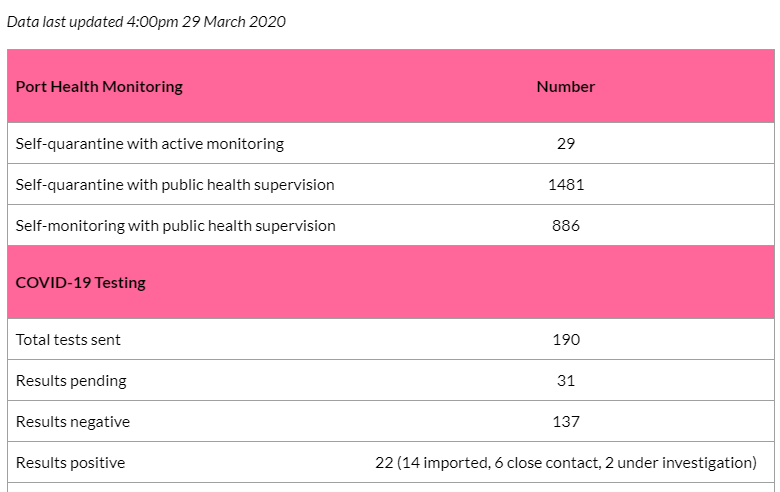 Data on March 28, 2020, 3.00pm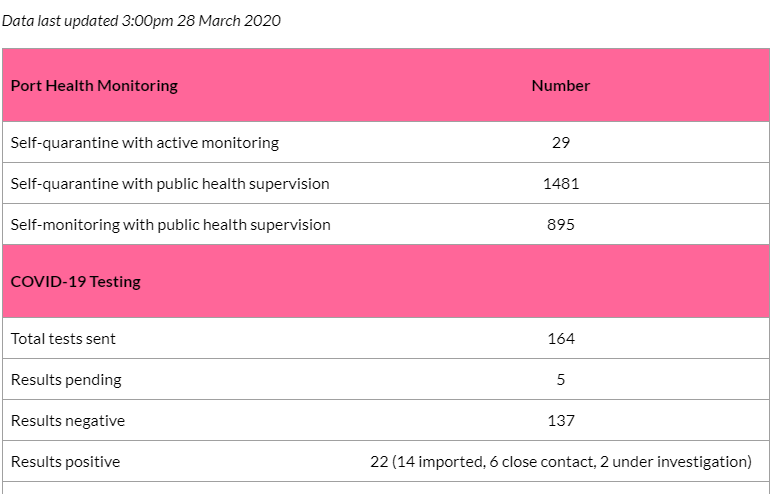 Data on March 27, 2020, 3.00pm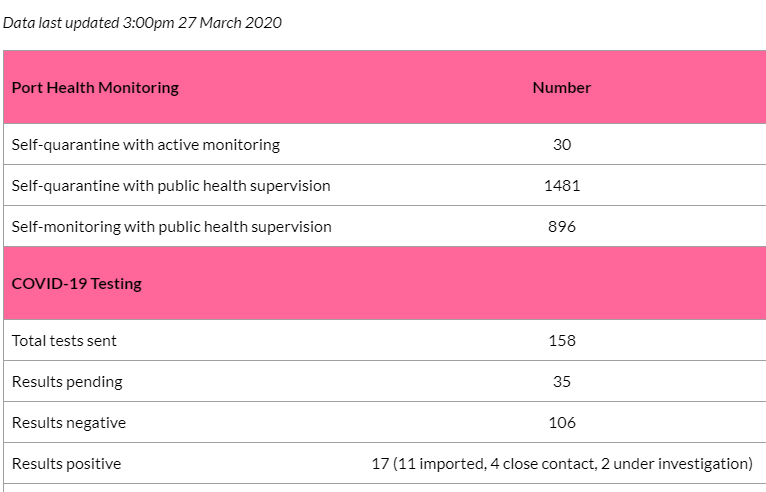 Data on March 26, 2020, 6.00pm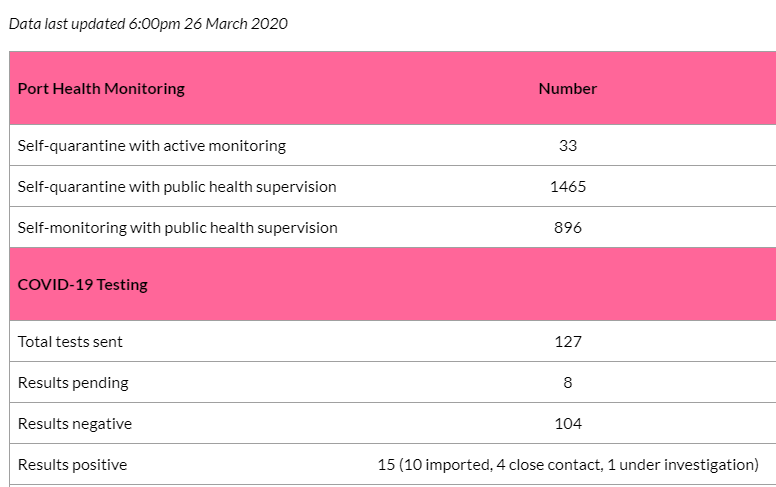 Data on March 25, 2020, 5.30pm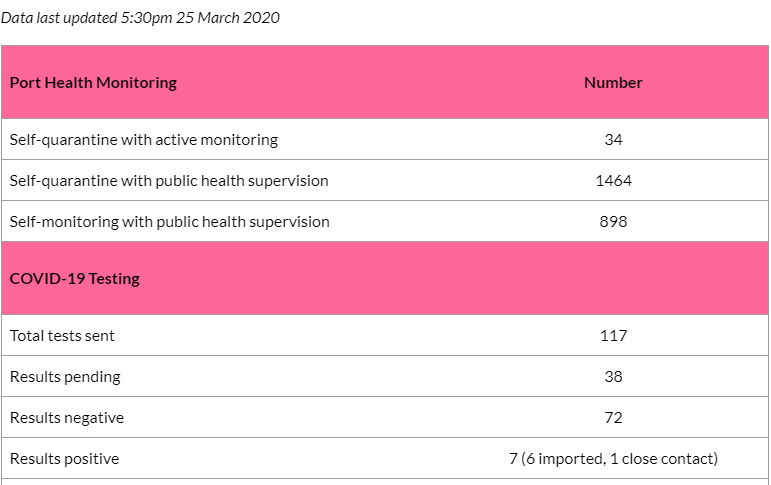 Data on March 24, 2020 12pm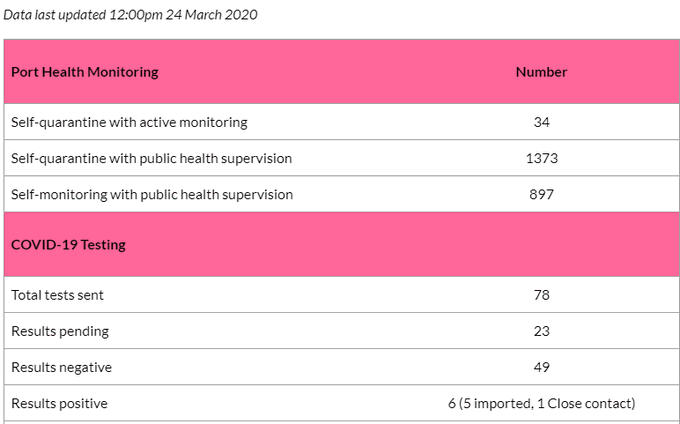 Data on March 23, 2020 12pm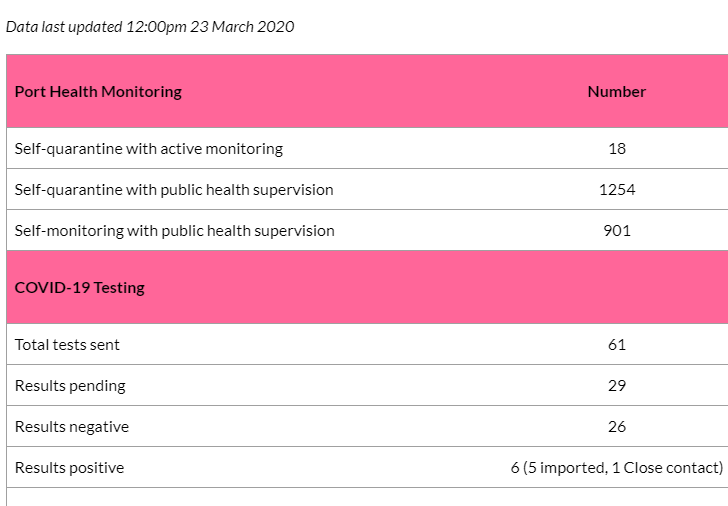 Data on March 22, 2020 7pm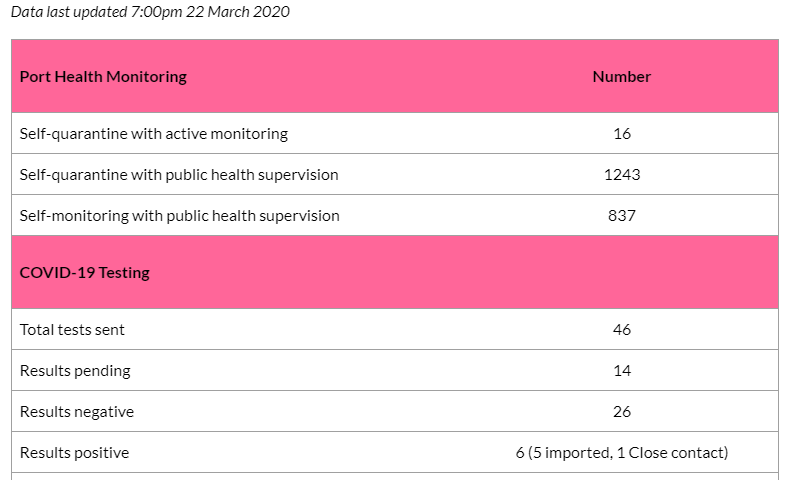 Data on March 21, 2020 12pm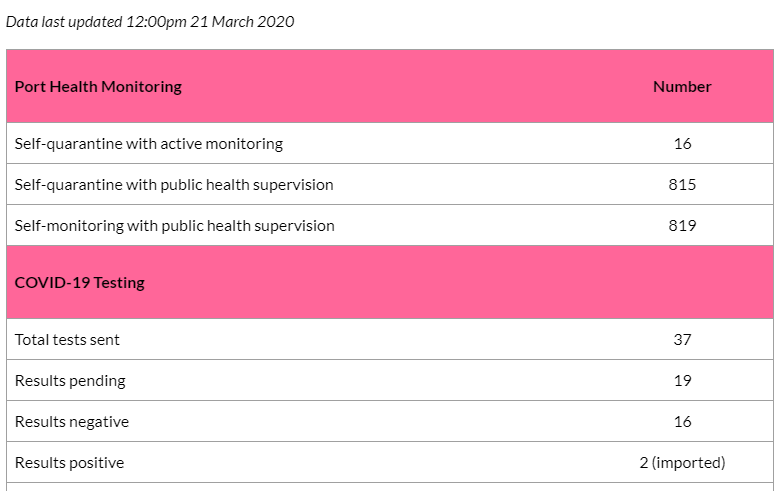 Data on March 20, 2020 12pm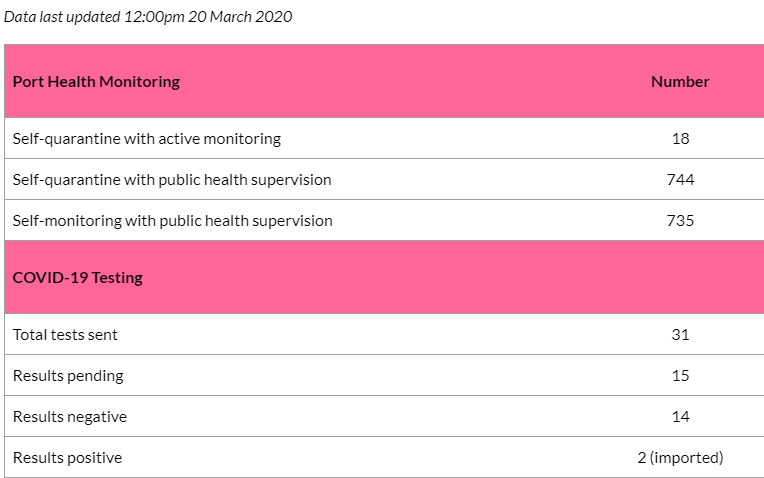 Data on March 19, 2020 12pm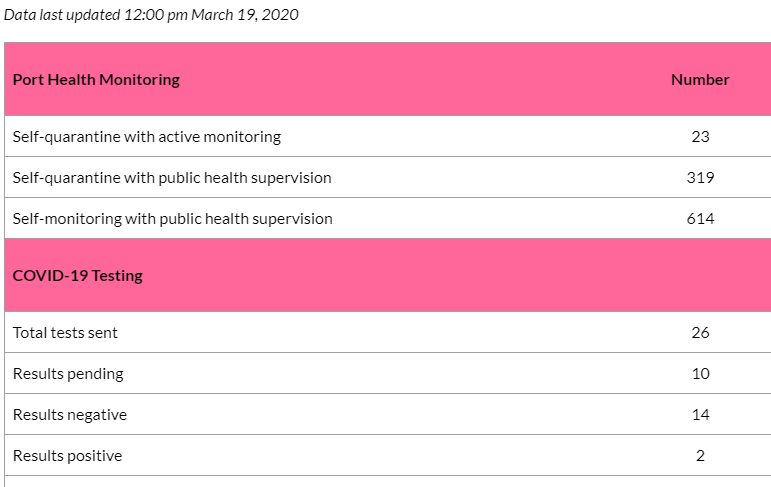 Data on March 18, 2020 6pm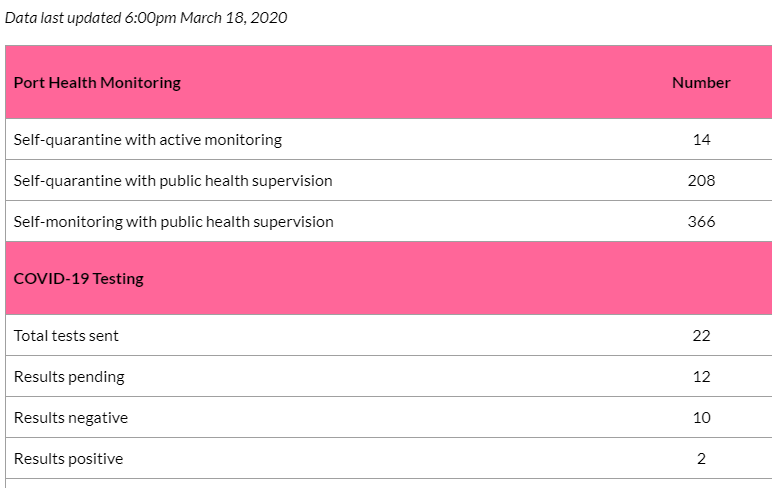 Data on March 18, 2020 12pm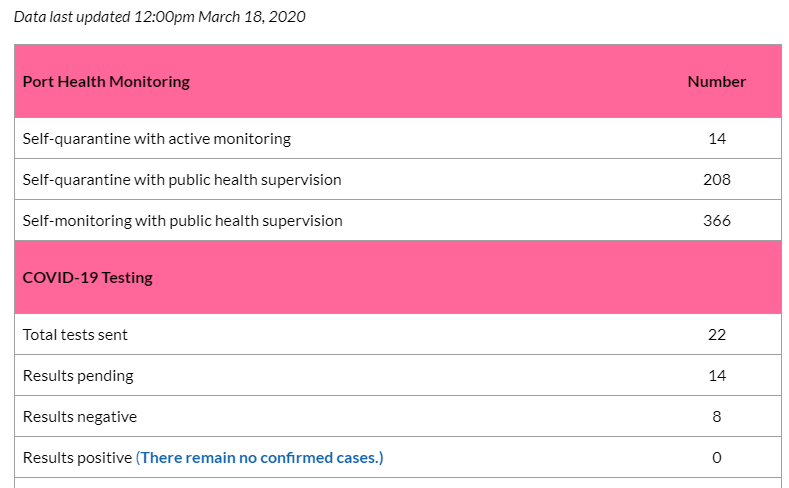 Data on March 17, 2020 12pm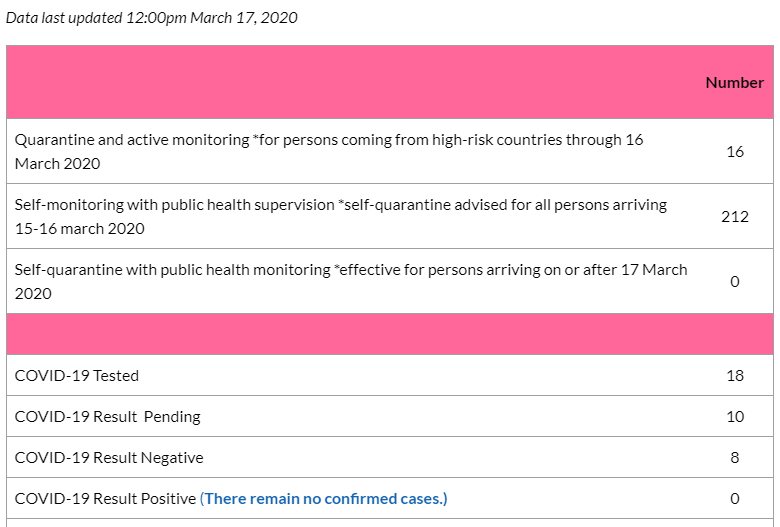 Data on March 16, 2020 12pm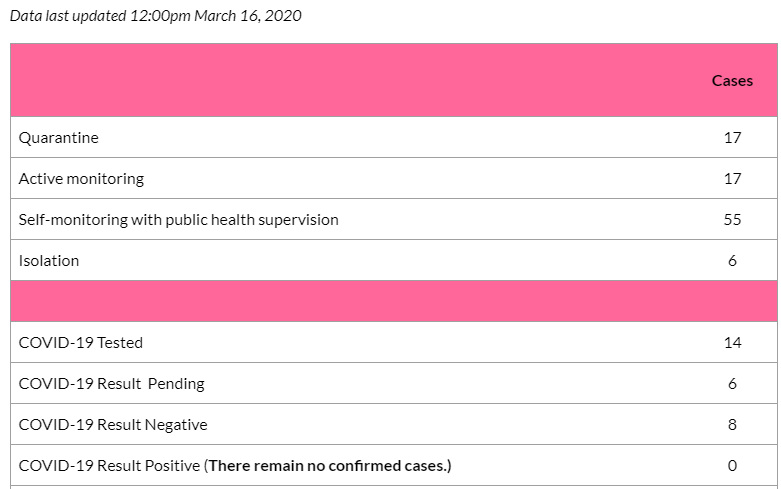 Data on March 14, 2020 12pm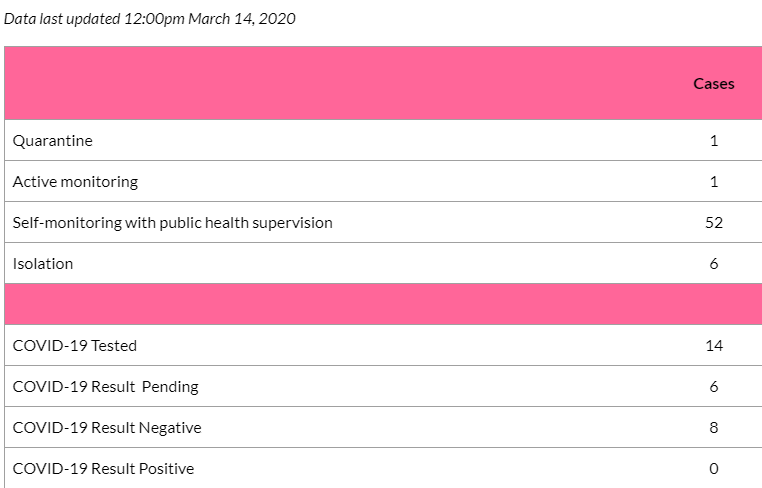 Data on March 13, 2020 12pm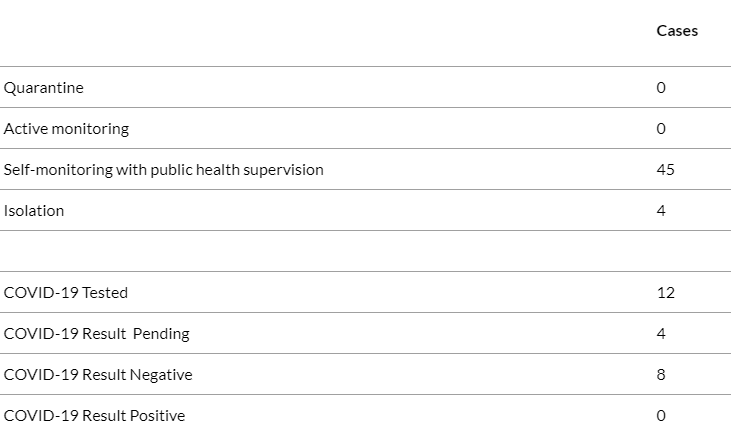 Comments
comments