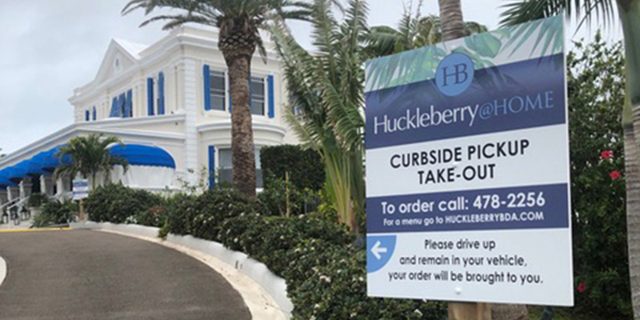 Huckleberry Restaurant has prepared and delivered over 10,000 meals in support of community feeding initiatives in response to the Covid-19 pandemic.
A spokesperson said, "In fulfillment of their ongoing commitment to support the community, Huckleberry Restaurant has prepared and delivered over 10,000 meals in response to the COVID-19 pandemic.
"Huckleberry Restaurant made an early decision to support community feeding initiatives with the onset of COVID-19 by responding to an appeal from the Bermuda Emergency Fund in April 2020.
"That initial effort led Huckleberry Restaurant to make a donation of over $30,000 in meals for May and early June that were distributed to various programs in conjunction with the Third Sector Coordinated Crisis Response Effort.
"Following on from the initial support, Huckleberry responded to an appeal from Christ Church as there was a void left in their feeding program after previous community support ceased at the end of May.
"The church managed to continue the program through July with the support of volunteers, but as Bermuda emerged from the island-wide shutdown, volunteers began to return to work and Huckleberry stepped in to fill the void.
"The feeding initiatives are being funded through a combination of fundraising efforts. Christ Church is actively canvassing for donors and Huckleberry Restaurant is seeking support from their customers both through direct appeals and through their online store at HuckleberryBDA.com."
Speaking on behalf of the restaurant, Scott Kitson said, "The support we have received from individuals and businesses to date has been incredibly uplifting; it has helped to make our ongoing support for community feeding viable for the long term and has allowed us to respond to increasing demand.
"We have continued to build our capacities over the past few months and are committed to ongoing support of food security for those in need in Bermuda.
"I would also like to highlight the incredible dedication and commitment that the volunteer team at Christ Church Warwick is providing to make this a reality. Their operation is where the 'rubber meets the road', the program provides meals to the Eliza DoLittle Society in addition to directly providing meals to families and individuals.
"Their work is a shining example of selfless giving and community support and we are extremely proud and honored to be a part of it.
"I also want to thank everyone who has supported our efforts no matter how big or small; every dollar that is donated helps to provide a substantive and balanced meal to feed someone in our community who would otherwise go hungry."
The spokesperson said, "Those wishing to contribute or support the ongoing feeding initiative are encouraged to make donations via Christ Church Warwick, online with their purchase at HuckleberryBDA.com, or by contacting Huckleberry Restaurant directly at communitysupport@HucklberryBDA.com."
Comments
comments