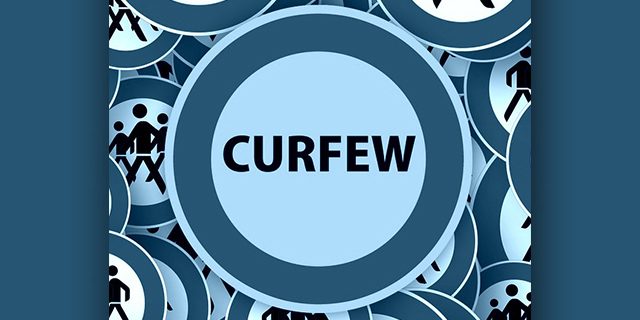 Due to the surge in Covid-19 cases — the island currently has a record high 1083 active cases — a number of new regulations take effect today [Sept 17], including a 12.30am – 5am curfew.
Speaking at the Covid-19 technical briefing on Wednesday [Sept 15], Minister of Health Kim Wilson said, "To protect against future rises in hospital admissions, a curfew will be instituted from 12:30 am until 5 am daily for the next two weeks. While the essential services will be exempt, as they and others have been exempt during previous curfews, the expectation during this night-time curfew is that the general public will be in their home.
"Due to the transmissibility and severity of the Delta variant, the large group's size will be reduced from 50 to 20 for the next four weeks. The mitigating change is a preventative measure to assist in evading spread.
"To minimise the risk of spread in our hospitality settings, restaurants, bars, night clubs and sports or members clubs will be required to limit tables to no more than ten customers and to space these tables six feet apart. Bar service will continue to be permitted but you must be seated. No standing at the bar.
"The legislation will be amended to include the power for the Police to close a premise where there is non-compliance with public health directions.
"Additionally, no raft ups will be allowed for any boats, whether recreational or commercial.
"Wearing face masks indoors continues to be required, and must be worn in crowded outdoor settings as well where a six feet physical distance cannot be maintained.
"To further reduce the rate of spread and the mixing of households, we urge anyone who can work from home to do so. There are many businesses in Bermuda that can manage their workloads and workflows from home, and they should do this."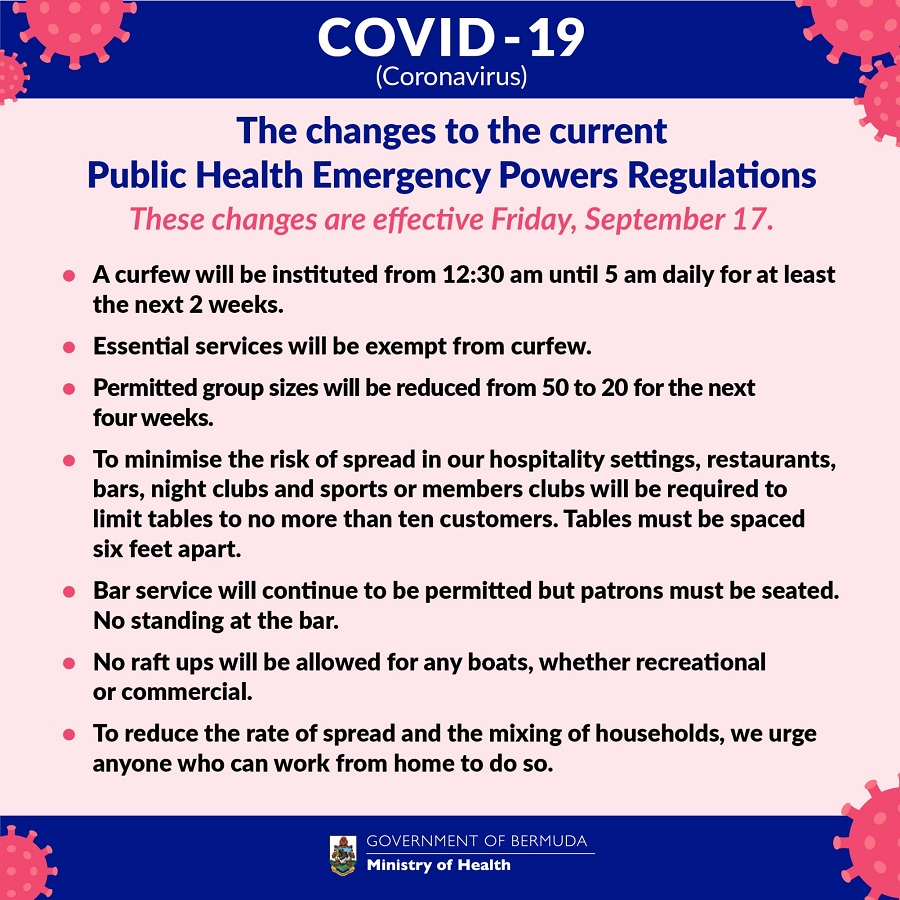 Comments
comments