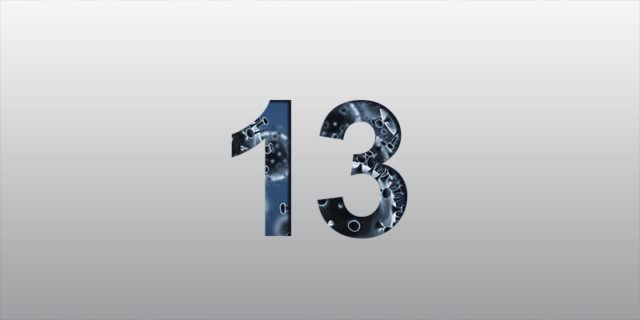 The Ministry received 5022 test results — spanning three days — and 13 were positive, so there are now 127 active cases, of which 21 people are in hospital, with 7 in ICU and sadly the Ministry confirmed there have been two more deaths.
"Sadly, Bermuda has recorded another two coronavirus related deaths," said the Minister of Health Kim Wilson. "I extend my heartfelt condolences to the family and friends of the deceased."
"Since the last update, the Ministry of Health received 5022 test results, and 13 were positive for the coronavirus, giving a test positivity rate of 0.3%.
"These results are from testing done on:
Thursday: 8 positive out of 1753 results [0.5% positivity]
Friday: 2 positive out of 1837 results [0.1% positivity]
Saturday: 3 positive out of 1342 results [0.2% positivity]
"Three of the new cases are classified as imported with a history of travel in the previous 14 days.
The additional ten new cases are classified as either local transmission or remain under investigation.
Additionally, since the last update, there have been 55 recoveries and two deaths.
"There are 127 active cases, of which:
106 are under public health monitoring and
21 are in hospital, with 7 in intensive care
"Since the last public report on Wednesday, there have been two admissions and one discharge from the hospital.
"Since March 2020, Bermuda has recorded 5625 confirmed coronavirus cases, out of which 5400 have recovered, and sadly 98 Covid related deaths.
"The source of all active cases is as follows:
19 are Imported
55 are classified as local transmission
53 are Under Investigation
"Active cases by vaccination status, transmission, and type:
Imported cases: 95% are fully vaccinated, and 5% are not vaccinated
Local/Under Investigation cases: 29% are fully vaccinated, and 71% are not vaccinated
Variant typing is not available at this time due to the prioritisation of test results.
"The source of all confirmed cases is as follows:
647 are Imported
4499 are classified as local transmission of which:

2854 are Local transmission with known contact/source and
1637 are Local transmission with an unknown contact/source

487 are Under Investigation
"As investigations proceed, transmission categories may change. For information regarding age distributions and overall transmission categories, please refer to https://www.gov.bm/coronavirus-Covid19-update.
"The seven-day average of our real-time reproduction number is 0.62. Bermuda's current country status is Community Transmission. Community transmission is characterised by an increased incidence of locally acquired, widely dispersed cases, with many cases not linked to specific clusters.
Minister Wilson added, "Starting tomorrow, Tuesday, October 26, Covid-19 vaccinations are available at the Hamilton Health Centre, 67 Victoria Street, every Tuesday from 2 – 4 pm. These vaccinations are by appointment only, no walk-ins. You can get your 1st, 2nd or 3rd dose. Call 332-8906 for assistance in scheduling an appointment, or you can book online at www.gov.bm/vaccines."
"I encourage anyone who wants to get vaccinated to register their interest as soon as possible on gov.bm/vaccines. The Covid-19 vaccine remains our best defence in preventing the spread of this virus. It will decrease symptoms and severe illness and, in most cases, prevent death."
"This week, there is also a second vaccination centre at the National Sports Centre for those eligible for the booster dose, Monday – Friday, 12 pm -6:30 pm."
"Those 65 and over, as well as pregnant women who have had their second dose at least six months prior, are eligible to make their own appointments. To book your own booster appointment, please visit https://www.gov.bm/vaccine-booster or click the link at the top of gov.bm that says "Book a Booster Vaccine Appointment." Those persons who are not in the above eligibility category, will be unable to book an appointment at this time."
"For persons who do not have access to the internet or need assistance in making appointments, please call the Vaccine Centre on 444-2498-option #2, where the team will assist with booking an appointment.  You can also contact your doctor for assistance.
Minister Wilson concluded, "On another note, we will be receiving our flu vaccines in mid-November and will have our flu drives in central, western and eastern ends of the island. Remember, the flu shot does not protect you against Covid, and the Covid shot does not protect you against the flu."
"Everyone must do their part to help stop the spread of the coronavirus. Avoid the three "Cs": closed spaces, crowded places, and close contact settings to decrease the odds of getting the coronavirus. Follow Public Health guidelines, wear a mask, practice good hand hygiene, maintain physical distance and download the WeHealth Bermuda app."
Comments
comments