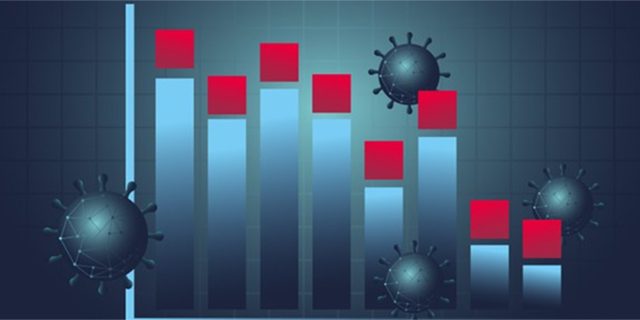 The 1,882 active cases is a new record high since the start of pandemic in 2020, with this unenviable new record exceeding the previous record high of 1612 active cases back in September 2021.
Using a population figure of 64,000, the currently active case count means that approximately 1 of every 34 residents is confirmed to currently have Covid-19, with 10 people currently in hospital.
The Omicron variant was first confirmed in Bermuda in early December, and following that the Government said "because this variant is highly transmissible, we anticipate that the number of positive cases of the Omicron variant will increase significantly and quickly."
According to data provided by the Health Ministry, the average age of all currently confirmed actives cases is 38, with over 350 cases in the 30-39 year old age group, with the 20-29 and 40-49 being the age divisions with the next highest amount of cases.
The first case of Covid was confirmed in Bermuda almost two years ago — in March 2020 — and Government has previously stated that we have to learn to live with the coronavirus for the foreseeable future, and in recently announcing new testing policies for arriving passengers, the Government said we "are trying to get back to some semblance of normalcy as we learn to live and cope with Covid-19."
Bermuda has the majority of the population vaccinated, as of January 8th, 72.6% of the population has received one dose, 71.3% have had two doses, while more than 50% of those who have received two doses have also received a booster.
Comments
comments