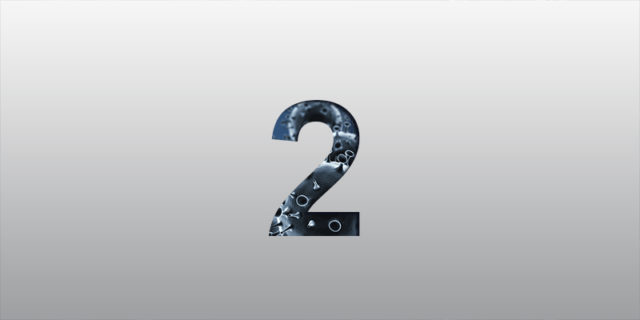 The Ministry received 3665 test results — from tests done on Thursday, Friday and Saturday — and two were positive, so there are now 57 active cases, of which 2 people are in hospital, with one person in ICU.
This is a substantial improvement from the peak last month, where we had over 900 active cases and over 40 people in hospital at one point.
A Government spokesperson said, "The Ministry of Health received 3665 test results since the last update, and two [2] were positive for Covid-19, giving a test positivity rate of 0.05%. These results are from testing done on Thursday [1 positive out of 1392 results [0.1% positivity]], Friday [1 positive out of 1224 results [0.1% positivity]] and Saturday [0 positive out of 1048 results [0.0% positivity]].
"One of the new cases is classified as imported by a resident who arrived on Delta Airlines DL 584 from Atlanta on 20 May 2021 and tested positive on their arrival test. The other new case is classified as local transmission with known contact as they are associated with known cases.
"Additionally, since the last update, there were 18 recoveries and no deaths.
"There are 57 active cases, of which:
55 are under public health monitoring and
2 are in hospital, with 1 in intensive care;
"Since March 2020, Bermuda has recorded 2490 confirmed coronavirus cases, out of which 2401 have recovered, and sadly 32 Covid related deaths.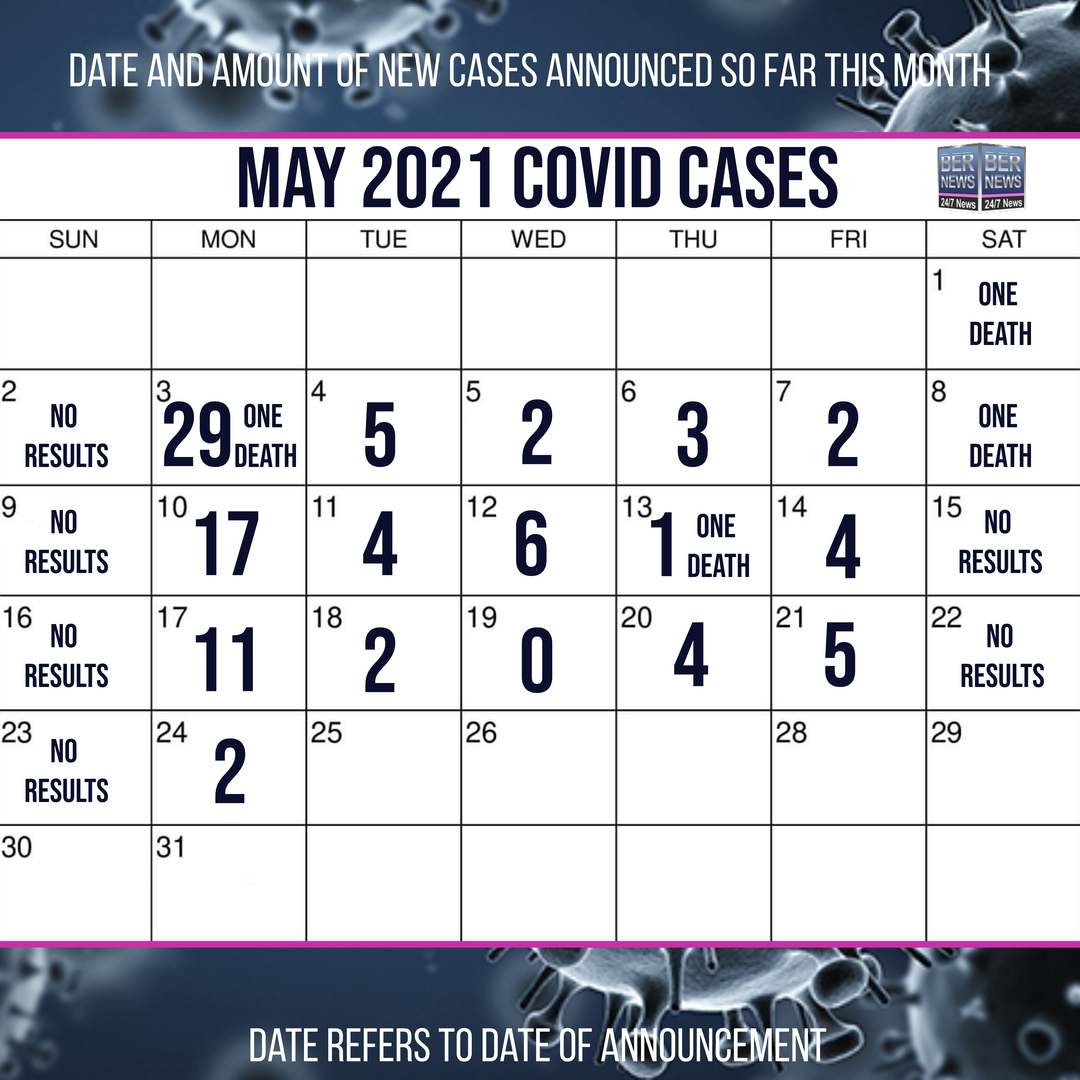 "The source of all cases is as follows:
302 are Imported
2151 are classified as local transmission of which:

1670 are Local transmission with known contact/source and
481 are Local transmission with an unknown contact/source

37 are Under Investigation
"As investigations proceed, transmission categories may change.
"For information regarding age distributions and overall transmission categories, please refer to https://www.gov.bm/coronavirus-Covid19-update. The seven-day average of our real-time reproduction number is less than one [1]. Bermuda's current WHO country status remains "Community Transmission".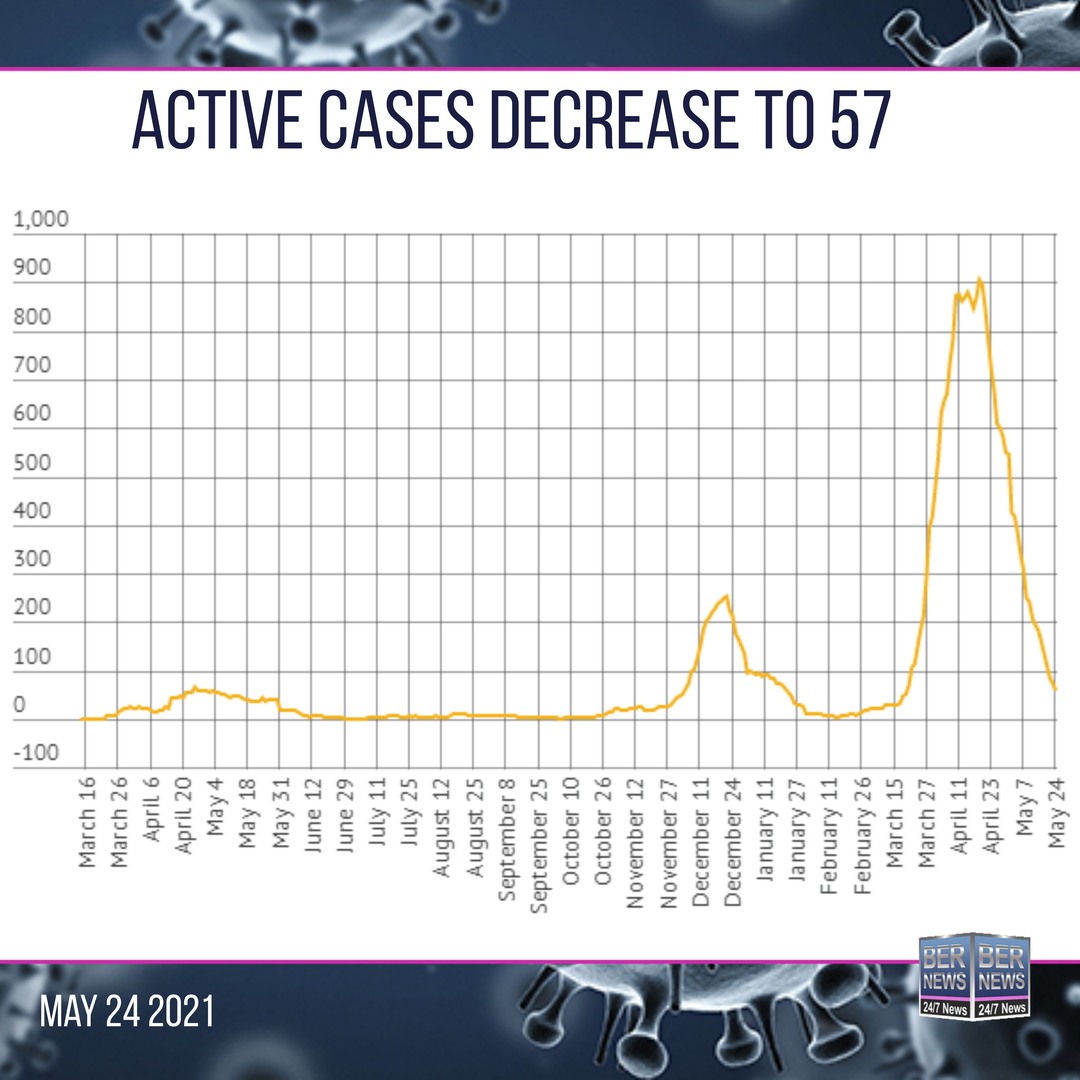 "This week the mobile vaccination programme will be at the following locations:
Tuesday, May 25, the Open Door Christian Fellowship in St. David's from 10 am until 2 pm,
Thursday, May 27, at the Sandy's Secondary Middle School from 4 pm until 7 pm, and,
Saturday, May 29, at the National Sports Centre from 10 am until 2 pm.
Minister of Health, Kim Wilson, JP, MP said, "For those people who want to hear about the Covid-19 vaccine from a trusted source, we recommend the Close to Home programme as an ideal opportunity to learn more. There are doctors on site to answer any questions that you may have. You don't need an appointment. You can just show up and roll up your sleeve."
"There is also a free mini-bus service to take people from their homes to the mobile vaccination sites and back to their homes afterwards. Call 533-5903 between 10.00 am and 1.30 pm if you need a ride to one of the mobile vaccination sites."
"Earlier today, the Government of Bermuda shipped a quantity of 9,000 doses of the Astra Zeneca Covid-19 vaccine to Trinidad and Tobago on a private jet," said Minister Wilson.
"Bermuda currently has more AstraZeneca Covid-19 vaccine stocks than we are likely to use before its expiry date, 30thJune 2021, and we are seeking to assist our neighbours to the south by sharing doses that are in excess of our requirements."
"Bermuda does expect to use all our supply of the Pfizer–BioNTech vaccines. We are unable to share this as it has reached the maximum number of times it can be transported as recommended by the manufacturer."
"Each of us has a role to play in stopping the spread of the coronavirus. Follow Public Health guidelines, wear a mask, practice good hand hygiene, maintain physical distance and download the WeHealth Bermuda app. Do the research, talk with your doctor and make an informed decision about getting the Covid-19 vaccine."
Comments
comments