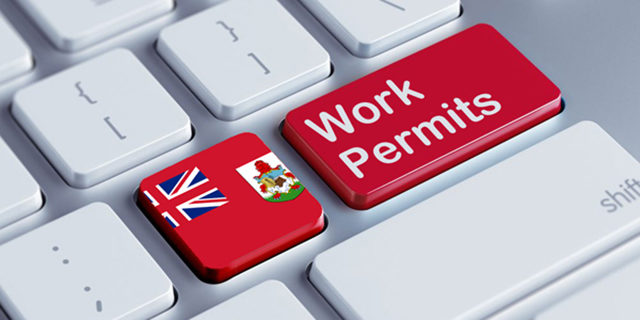 Citing the impact of the pandemic on employment, the Department of Immigration advised that the moratorium on new work permits for closed categories has been extended for an additional three months until July 31st.
A Government spokesperson said, "The Ministry of Labour seeks to inform the public of the three month extension of the closed job categories.
"Due to the current state of the Covid-19 pandemic in Bermuda and its impact on persons unable to work, the Department of Immigration wishes to advise the public that the moratorium on issuing new Work Permits for the below-Closed Categories per section 3.6 of the currently published Work Permit Policy has been extended an additional three months until July 31, 2021.
"Please note that Residential Cleaners have been added to the list of Closed Job Categories.
"In parallel to this work permit moratorium in the immigration area, the Ministry is extremely pleased with the Department of Workforce Development's success in providing assistance to aid in the re-employment of Bermudians.
"To date, 176 unemployed Bermudians have been provided with a mix of training, professional development and internships. The Department of Workforce Development continues to collaborate with key industry stakeholders, HR professionals and training providers to facilitate training and career development opportunities that prepare unemployed Bermudians to become positioned and job-ready in targeted occupations in the workforce, specifically the restricted and closed job categories.
"Members of the public requiring services or assistance with the Bermuda Job Board or registering for the many free virtual learning, training and development webinars that will help enhance their training, career development and employment opportunities may contact the Department at 297-7714 or via email at dwd@gov.bm."
Minister of Labour Jason Hayward commented, "During this period when restrictions have been re-implemented to combat the spread of the Covid-19 virus, we recognize that the employment situation for many has worsened. Accordingly, it is important to continue with strong measures to encourage the hiring of Bermudians in the workforce."
"The three-month extension applies to new work permit applications only and will not affect renewals of existing work permits. The Moratorium on new permits is in the following occupational categories:
1. Bank Teller
2. General Bartender
3. Commercial Cleaner
4. Residential Cleaner
5. Fisherman
6. Travel Agent/Consultant
7. Administrative Assistant
8. Room Attendant
9. Kitchen Porter
10. Dish/Pot Washer
11. Kitchen Assistant [or similar]
12. Tennis Instructors
13. Golf Instructors
14. Handyman
15. Reporters/Journalists
16. HR Officer/Manager
17. Recruiter
18. Customer Car/Service Rep
19. Seasonal Work Permits
20. Interns
21. Carpet Installer
22. Entertainer/Musician
23. Technician salesperson
24. General Carpenter
25. Landscape Gardener [entry level]
26. Photographer
27. Waiter/Server
28. Personal/Executive Assistant
29. Barber
30. Senior Clerk
31. Warehouse Clerk
32. Security guard
33. Laundry Attendant
34. Real estate agent
35. Teaching Aide
36. Para professional
37. Legal executive
38. Librarian
39. Public Relations officer
40. Child care assistant
41. Electrician
42. Plumber
"By way of reference, the following are the Closed Category Jobs that were previously included in section 3.6 of the Work Permit Policy, and these will remain unchanged:
1. Airline Ground Agent
2. Retail Floor Supervisor
3. General Labourer
4. Office Receptionist
5. Painter
6. Salesperson
7. Tourist Retail Salesperson
8. Taxi Driver
9. Wallpaper Technician
10. Grocery Packer
11. Cashier
12. Courier
"Each of us has a role to play in stopping the spread of the coronavirus. Follow Public Health guidelines, wear a mask, practice good hand hygiene, maintain physical distance and download the WeHealth Bermuda app. Do the research, talk with your doctor and make an informed decision about getting the Covid-19 vaccine."
Comments
comments