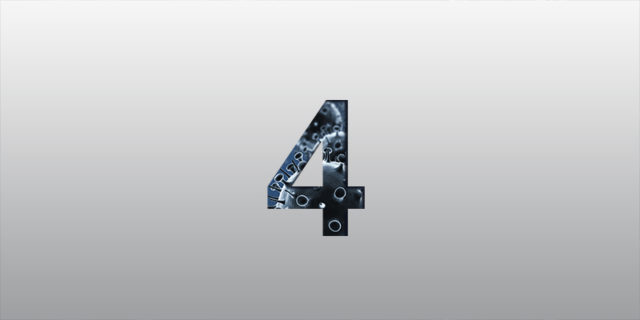 The Ministry received 5335 test results — spanning three days of testing — and 4 were positive for Covid-19, so there are now 13 active cases.
A Government spokesperson said, "The Ministry of Health received 5335 test results since the last update, and four [4] were positive for Covid-19. This gives a test positivity rate of 0.1%.
"These results are from testing done on Monday [3 positive out of 1616 results [0.2% positivity]], Tuesday [0 positive out of 1884 results [0.0% positivity]], and Wednesday [1 positive out of 1835 results [0.1% positivity]].
"One of the new cases is classified as imported by a resident who arrived on British Airways BA 159 from London on June 17 2021, and tested positive on their Day 4 test. One of the new cases is classified as local transmission with known contact as they are associated with a known case.
"Two of the new cases are classified as under investigation. These cases are among residents with no currently identified link to other known cases or history of travel in the past 14 days.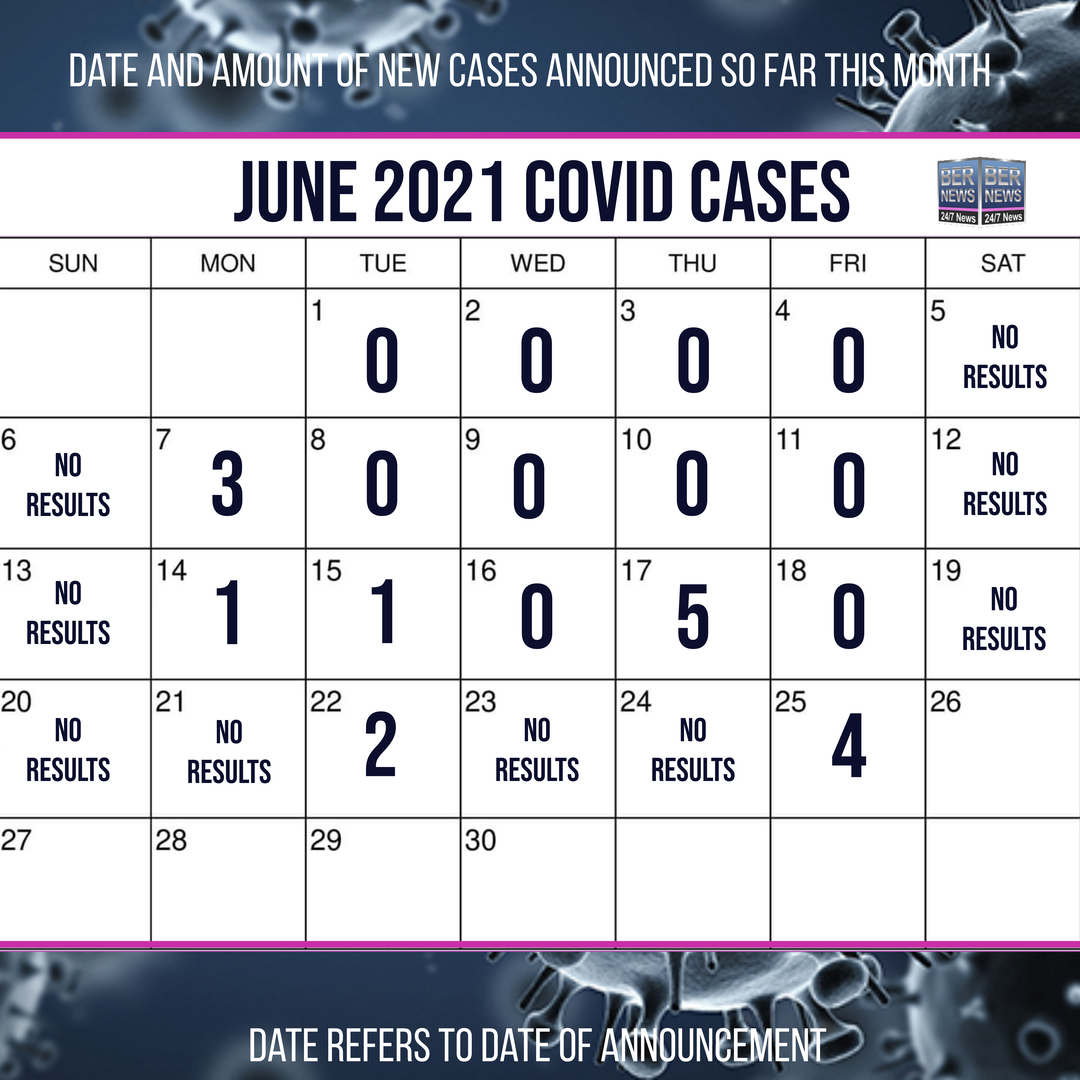 "Additionally, there were no recoveries and no deaths.
"There are currently 13 active cases, of which;
13 are under public health monitoring and;
Zero are in the hospital.
"Since March 2020, Bermuda has recorded 2510 total confirmed cases of Covid-19; out of those, 2464 persons have recovered, and sadly, there were 33 Covid-related deaths.
"The source of all cases is as follows:
316 are Imported
2191 are classified as local transmission of which:

1693 are Local Transmission with known contact/source and
498 are Local Transmission with an unknown contact/source

3 are Under Investigation
"For information regarding age distributions, please refer to https://www.gov.bm/coronavirus-Covid19-update.
"As investigations proceed, transmission categories may change. The seven-day average of our real-time reproduction number is less than one [1].
"Bermuda's current WHO country status has been upgraded to "Sporadic Cases".
"The Ministry of Health urges everyone who was at the Swizzle Inn restaurant, between Thursday, June 15 and Thursday, June 24, to get tested at any of the following locations:
"Saturday [26 June] and Monday to Friday at Bulls Head
"Monday, Wednesday and Friday [28, 30 June, 2 July] in Dockyard at the old AS Coopers store in the Clock Tower Mall
"Tuesday and Thursday [28 June, 1 July] at Penno's Wharf
"Appointments can be booked at: https://www.gov.bm/coronavirus-get-tested You should also:
"Monitor yourself for any symptoms daily for two weeks from the time you were last at the Swizzle Inn.
"If you develop any symptoms, even minor cold symptoms or headache, please stay home, quarantine yourself and keep away from others, seek advice from your GP, or you can contact case management at: Covid19casemanagment@gov.bm.
"I want to remind restaurants, bars, nightclubs, sports and members clubs that they should continue to have all patrons provide contact details for contact tracing purposes," added Minister Wilson.
"Accurate and legible contact details of patrons must be recorded and kept for 21 days. While many restrictions have been relaxed since 20 June, the requirement to obtain the contact details of patrons is critically important and continues unchanged.
"It is also important that these establishments remember that there is still the requirement for employees and patrons to wear masks indoors. With new cases under investigation in Bermuda, it is vital that all establishments keep in place the standard precautions to minimise local transmission of the Coronavirus."
"As well, the public must have an accurate list of every guest at your events and gatherings, including yard and house parties. Guest lists should include the full name, email address, phone number and both the date and time of arrival for everyone in attendance. It should also have table or seating assignment details and departure times, if possible. Private gatherings are encouraged to use SafeKey to minimise risk at these gatherings"
"Detailed contact information is necessary to facilitate contact tracing in the event of a connected case of Covid-19. Check coronavirus.gov.bm to make sure you are up to date with public health guidance which may impact your business, event or activity."
"Each of us has a role to play in stopping the spread of the coronavirus. Follow Public Health guidelines, wear a mask indoors, practice good hand hygiene, maintain physical distance and download the WeHealth Bermuda app. Do the research, check with trusted sources and make an informed decision about getting the Covid-19 vaccine. There is a wealth of information about the vaccines online at coronavirus.gov.bm."
Comments
comments