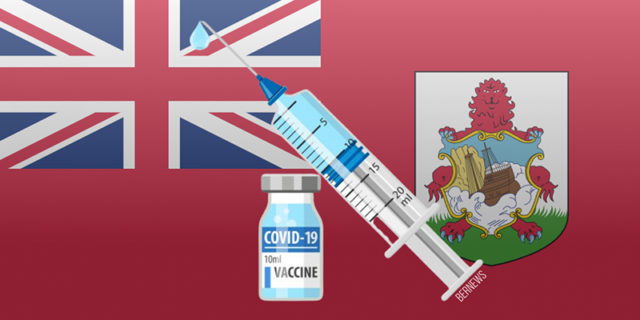 As of June 19th, there have been a total of 78,008 vaccinations given, with 57.5% of the population having received two doses thus far.
A Government spokesperson said, "Bermuda has completed the twenty-fourth full week of vaccinations. Bermuda administered a total of 78,008 vaccinations by the end of the twenty-fourth full week ending June 19.
"We have added 649 between June 19 through June 24 – bringing the total of vaccinations delivered to 78,657 since the start of the programme on January 11.
"Of the 78,008 vaccinations given as of June 19:
51.9% are women and,
47.6% are men
"81.7% of all residents over the age of 65 have had at least one dose, and 77.8% are fully immunised.
"To date, 64.3% of the population has been vaccinated [1 dose], and 57.5% of the population has been immunised [2 doses].
"Bermuda received 4680 doses of the Pfizer vaccine on the British Airways flight yesterday."
Minister of Health Kim Wilson said, "For anyone who is homebound and wants to get vaccinated, a team from the Bermuda College vaccination centre is available to administer the AstraZeneca COVID-19 vaccine. They will also visit homebound persons requiring second doses up to June 30.
"Anyone who needs a home visit for the COVID-19 vaccine can contact the Hotline at 444-2498 and select Option #2, or email vaccine@gov.bm, and the team will arrange a visit.
"The King Edward VII Memorial Hospital Vaccination Centre is open from 8am – 8pm for appointments only, until June 30. From Thursday, July 1 the centre will be open Monday – Friday from 4pm – 8pm, and Saturday and Sunday from 8am – 12noon for appointments and walk-ins.
"Anyone who wishes to be vaccinated is encouraged to register for an appointment at https://vaccine.resqwest.com/web/."
Comments
comments