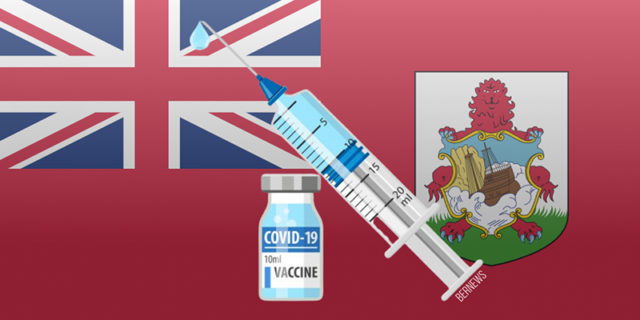 As of June 26th, there have been a total of 79,854 vaccinations given, with 60.3% of the population having received two doses thus far.
Minister of Health Kim Wilson said, "I will now provide an update on our vaccination programme. We have completed the twenty-fourth full week of vaccinations. Since January 11th Bermuda has administered a total of 79,854 vaccinations – a figure that rises to 80,722 if you include vaccinations on Sunday June 27th and Monday June 28th as well!
"Of the 79,854 vaccinations given as of June 26th:
52% are women, and,
48% are men.
"81.8% of all residents over the age of 65 years have had at least one vaccination and 79.1% are fully immunized.
"To date, 64.4% of the population has been vaccinated [1 dose], and 60.3% of the population has been immunized [2 doses].
"The vaccination centre at the Bermuda College will close as of tomorrow, June 30th. Additionally the last day to get an AstraZeneca vaccine at the Bermuda College is tomorrow 30th June. Further we invite nonresidents that are interested in getting an AstraZeneca vaccine to attend the Bermuda College tomorrow between 9 am and 1 pm.
"A first dose AstraZeneca can be provided however a second dose of AstraZeneca is not guaranteed. However, a comparable vaccine can be provided for second dose. The nonresidents must provide proof of arriving to Bermuda before 20th June 2021.
"The KEMH Vaccination Centre will remain open Monday to Friday from 4 pm until 8 pm, and Saturday and Sunday from 8 am until 12 noon for appointments and walk-ins. Please visit gov.bm to make an appointment."
Comments
comments