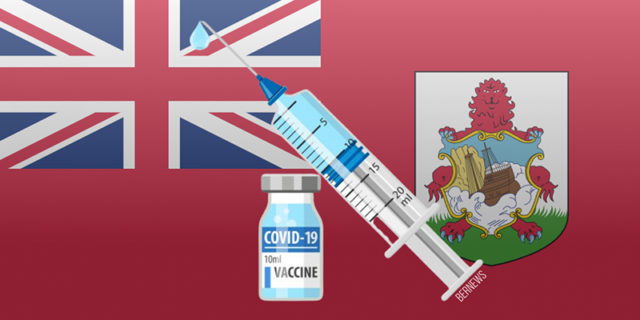 Bermuda has administered a total of 83,543 vaccinations and 64.4% of the population have received two doses thus far, marking an overall increase of approximately 335 total doses since the last data release reflecting the stats as of July 31.
"It is welcomed news to hear that as a country, we now have 3/4 of our eligible population vaccinated," Premier David Burt said. "Vaccines remain available to anyone who wishes to get them, and as always, I encourage you to speak to your doctor so that you can make the best and safest decision for yourself."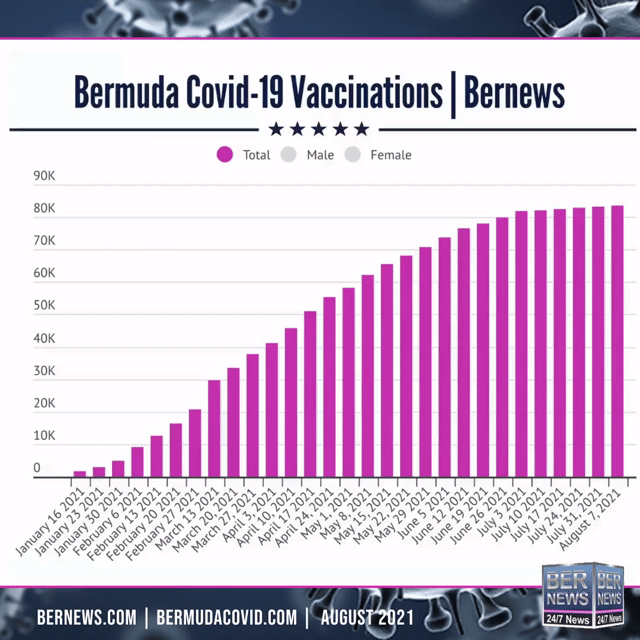 Speaking at this evening's press conference, Minister of Health Kim Wilson said, "We have completed 30 weeks of vaccinations. Since January 11, Bermuda has administered a total of 83,543 vaccinations.
"Of the 83,543 vaccinations given as of August 7:
52% are women and,
48% are men
"82.7% of all residents over the age of 65 years have had at least one vaccination and 81.4% are fully immunised.
"To date, 65.7% of the population has been vaccinated [1 dose], and 64.4% of the population has been immunised [2 doses].
"We have five active confirmed clusters. This is concerning. We cannot afford another outbreak and its impact on our health and safety, our economy, and not to mention the stress it would put on our entire healthcare system.
"As I have repeatedly stressed, the vaccine against COVID-19 is one of the single most important measures to keep our community safe.
"Vaccines prevent approximately 80% of symptomatic infections, and vaccines prevent approximately 96% of hospitalisations and deaths. Vaccines also appear to reduce transmission.
"As I said earlier, of Bermuda's 34 active imported cases, 68% are fully vaccinated, and 32% are not vaccinated or eligible for vaccination.
"Of our 58 local transmission cases or cases under investigation with no known connection to travel the situation is reversed, 33% are fully vaccinated, and 69% are not vaccinated or eligible for vaccination. In other words, for local transmission, not surprisingly, the majority of persons who are positive are not vaccinated."
Comments
comments