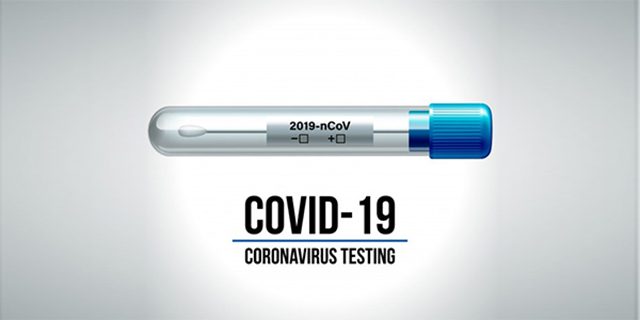 There were 853 test results received and one was positive for Covid-19 — which is classified as imported – so the island now has 26 active cases.
A Government spokesperson said, "There were 853 test results received by the Ministry of Health yesterday [25 November 2020], and one was positive for COVID-19.
"The new case is classified as imported. This new case is a resident who arrived on DL 584 from Atlanta on 17 November 2020, who tested positive on their Day 8 test, having had a negative pre-test and a negative arrival test. This case was in quarantine, as they were identified as a close flight contact of an imported case identified on arrival.
"Bermuda now has 242 total confirmed positive cases. Their status is as follows:
there are 26 active cases, who are
all under public health monitoring, and
none are hospitalized or in critical care;
a total of 207 have recovered, and
the total deceased remains 9.
"The average age of all of our confirmed positive cases is 52 years and the age range of all of our positive cases is from 0 to 101 years.
"The average age of all deceased cases is 74 years and the age range is 57 to 91 years.
"The source of all cases is as follows:
117 are Imported;
103 are Local transmission, with known contact/source;
21 are Local transmission with an unknown contact/source, and
1 is under investigation.
"The seven-day average of our real time reproduction number is greater than 1 and Bermuda's current country status is 'Clusters of Cases.'
"The Ministry of Health understands there is concern in the community about the current cases.
"However, there is no need for any business to close, unless that business has been contacted by health officials and advised to do so. In addition, please note that:
The Ministry of Health will contact a business, school or day care with directions about closing, quarantining a class or work group – IF and ONLY IF – there is a confirmed positive case in the facility, or there is a close contact that is symptomatic.
The Ministry of Health once again encourages all businesses, schools and day care facilities to review the COVID-19 Guidance published to help them operate safely. Creating bubbles in the workplace, school or day care, proper mask wearing, and hand sanitizing will reduce the need to close or quarantine large groups from these settings.
If you are sick – stay home. If a child is sick – keep them home. Going to work sick or sending a sick child to school will only spread infection and raise concerns in the community.
Unofficial sources on COVID-19 cases, closures or medical advice should be avoided. The Chief Medical Officer, the Epidemiology and Surveillance Unit, and other health professionals are in daily meetings to assess the situation and develop scientifically and clinically based information to inform the public and those affected.
Finally, Minister of Health Kim Wilson reminded the public that: "When you meet – meet outdoors, wear your mask and observe physical distancing."
Comments
comments