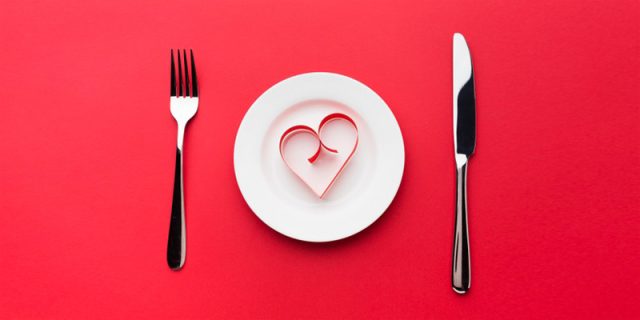 The City of Hamilton, working in collaboration with various organisations, are working to implement additional al fresco dining in the city of Hamilton in an effort to assist the island's restaurants as they recover from the economic effect of the pandemic.
A spokesperson said, "Since the onset of Phase Two of recovery, the City of Hamilton, in collaboration with the Bermuda Chamber of Commerce and their member restaurants, the Bermuda Economic Development Corporation [BEDC], the Departments of Health and Planning, the Bermuda Tourism Authority and the Bermuda Police Service and emergency services, has worked on a robust initiative to implement additional al fresco dining in Hamilton in an effort to assist island restaurants as they recover from the COVID pandemic.
"With Phase Two parameters prohibiting in-house dining, the al fresco option will offer additional space for restaurants to cater to customers outside of the take-out option. The City has worked with the relevant stakeholders, including the Liquor Licensing Authority, to ensure that those restaurants that wish to take advantage of the initiative can do so.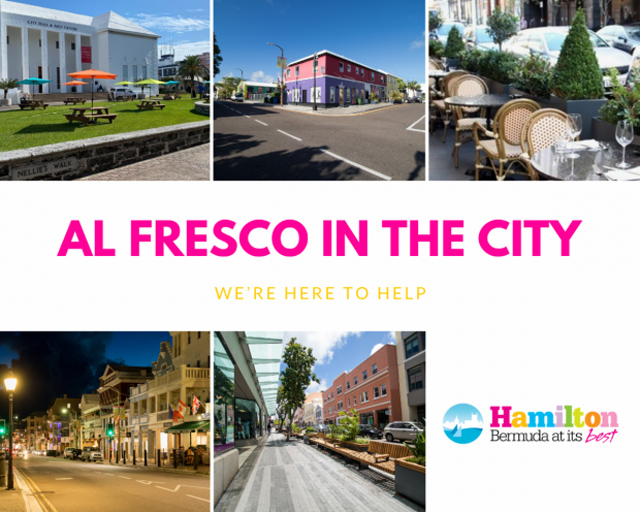 "Outreach to the restaurants by the City, the Chamber of Commerce and the BEDC is ongoing so that their needs can be met and any applications and permissions can be sought to ensure that participating establishments are in compliance.
"The City will look to install additional dining space, starting on Saturday, June 6th, in parking lanes and on sidewalks as well as close certain roads to traffic at identified times to allow restaurants to cater to more diners. Traffic notices will be issued by the City should the flow of traffic be at all impacted by the additional al fresco areas."
City of Hamilton Chief Operating officer, Dwayne Caines, said of the initiative, "The City is prepared to do everything and anything within its power and remit to ensure the success of Hamilton's businesses. We have a duty of care and obligation to support, where we can, any initiative that will help them survive their economic challenges and to flourish going forward.
"We are looking to change the face of al fresco dining in the City, to increase it in certain areas while restaurants are still shuttered to dine-in customers. We're hoping that it will serve to not only assist our businesses to rebound from this crisis but that it will also create an enlightened element in the City that will draw more people into Hamilton, something that is much needed at this crucial time."
Mayor Charles Gosling echoed the COO's sentiments and added, "Hamilton's businesses are the lifeblood of Hamilton and their ability to rebound and thrive from this pandemic is paramount to the vibrancy and future of the City. By taking risks and making an extra effort, we hope to be rewarded.
"We cannot wait until we are 100% comfortable before continuing our participation in this new world, we have to decide what level of discomfort we are comfortable with and proceed. This can be done smartly, and I believe this initiative can be a good exploratory step to finding that balance. This is the time for restaurants to grab and take hold of an opportunity afforded to them that will help them recover, enhance their offering and create a new dynamic in Hamilton."
Chief Executive Officer of the Bermuda Chamber of Commerce, Kendaree Burgess stated, "We are pleased to have the City join us in helping to make this possible and we look forward to reestablishing the joy that is dining out. The Chamber of Commerce and its member restaurants are keen to reopen their doors and get Bermuda back to work. We want to remind restaurants to complete all of the required permissions to avoid delays in taking advantage of this opportunity. Thank you again to the City of Hamilton for providing the outdoor spaces needed to allow them to operate."
Erica Smith, Executive Director of the BEDC added, "The BEDC is pleased to be a part of this initiative. We recognize the need to help stimulate the economy in Bermuda by any means necessary. Al fresco dining is one way that we can encourage the community to shop and eat locally, especially in North East Hamilton where there is some of the most delicious food representing a variety of cultures, like Bermudian, Indian, Jamaican, Asian, American and traditional Soul Food, to name a few. Some of these businesses have never participated in al fresco dining so working together to get them involved will be a win for the business, the community and Bermudians in general."
Tashae Thompson, Assistant Director, Experience Development, Bermuda Tourism Authority [BTA] said: "The vision and agility we are witnessing around alfresco dining is exactly what these times demand. We are proud to collaborate with partners across the island thinking about innovation and how it helps Bermuda advance the National Tourism Plan. Expanding food-and-beverage options outdoors is a strategy that not only helps the hospitality industry right away, but also offers legacy benefits for future visitors and our whole community."
"The City has also created an additional dining area on the front lawn of City Hall, designated for people to meet with their take-out meals. The area is intended for diners only and is managed and sanitized by a City official. Similar installs are slated for other green spaces in the City at Gordon's Green – at the corner of Court and Dundonald Streets – and identified areas along the waterfront.
"The Corporation of St. George's and WEDCO have been a part of the al fresco conversation so that similar initiatives can be applied in those important tourism hubs.
"City of Hamilton restaurants and eateries looking to participate in the al fresco initiative are encouraged to contact the City Engineer at pcooper@cityhall.bm or call 292-1234, ext.230 for further information and to make initial application."
Comments
comments