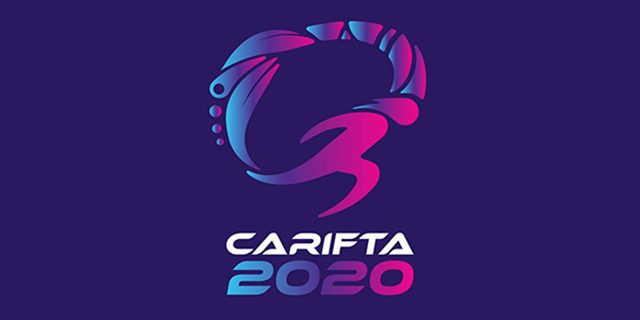 [Updated] Citing concerns related to the worldwide spread of Covid-19, Antigua and Barbuda have reportedly withdrawn from the Carifta Games, which are scheduled to be held in Bermuda next month.
The report from the Antigua Observer said, "Minister of Sports Daryll Matthew has confirmed the government's decision to pull out of April's Carifta Games in Bermuda amidst worldwide spread of the coronavirus, also known as Covid-19.
"Matthew confirmed the decision was taken on Wednesday after wide-ranging discussions with Prime Minister Gaston Browne and his colleague Ministers of Health and Immigration, and sports and health officials.
"We are cognizant of the fact that our young people have been preparing for over a year for these events and having weighed this against the safety of our young people, we made a decision to withdraw from the competitions. We have communicated this information to the relevant officials which made up the Antigua and Barbuda team to include President of the Athletics Association, Swimming Association and the Director of Sports and they are in support of the decision," the Minister of Sports said.
"He urged the athletes and swimmers to continue to master their skills and always remember to practice good personal hygiene habits to prevent contracting and transmission of the virus, which has been affecting people around the globe.
"Antigua and Barbuda has not reported any cases of the virus. To date, Taeco O'Garro [triple and long jump], Sheldon Noble [triple jump], Mia McIntosh and Alyssa Dyett [triple jump] are the only Antiguan athletes who have qualified for the April 11-13 games at the Bermuda National Sports Center.
You can read the full story here on The Daily Observer.
Update 9.34am: On a related note, the Jamaica Star is reporting that the Jamaica Athletic Administrative Association [JAAA] president Dr Warren Blake said they are considering whether to withdraw from the Carifta Games due to the coronavirus and plan to discuss it today.
Their report noted that Bermuda has no confirmed cases of Covid-19, while the first case was confirmed in Jamaica yesterday.
Jamaica is, of course, a powerhouse track and field nation, and typically bring large teams to the Carifta Games.
Comments
comments