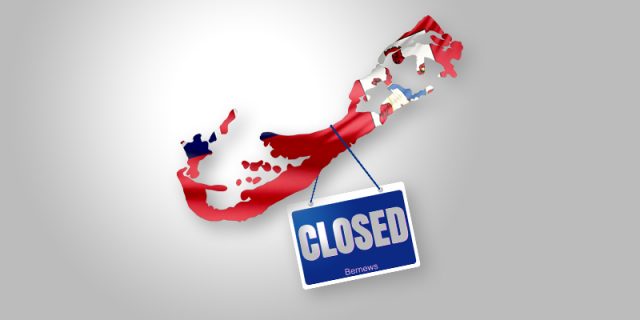 Bermuda Duty Free Ltd., a wholly owned subsidiary of Gosling Brothers Ltd, announced the temporary closing of the Arrivals Duty Free Store.
Managing Director Charles Gosling says, "In an effort to safeguard the health of our employees at Bermuda Duty Free we have made the decision to err on the side of caution, and close the arrivals store.
"Bermuda Duty Free continues to assess the position of the airlines in terms of incoming and outgoing flights. At present US departures and International departures are operating in accordance with the flight schedule. The closure of the arrivals store will not cause any lay off of full time staff.
"We first opened the duty free shops at the airport over 20 years ago. We have experienced the upheaval from 911, the ban on liquids and gels, Hurricane Fabian and numerous other storms.
"This will be the first time in our operating history where we have had to close a store while the L.F. Wade remains open. We thank SkyPort for their support and look forward to the day we can reopen and welcome our visitors and fellow Bermudians home."
Comments
comments