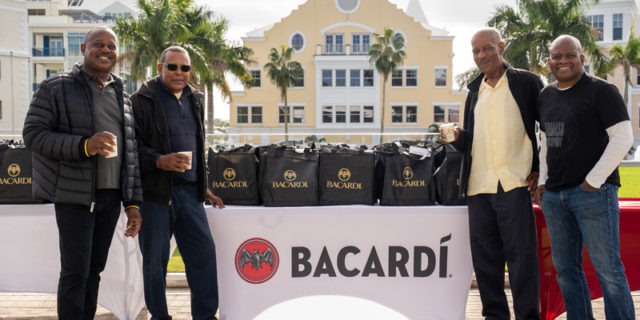 Bacardi recently distributed more than 250 grocery totes filled with food items and grocery vouchers to full-time Bermuda bartenders who they said "continue to be economically impacted by the Covid-19 crisis."
A spokesperson said, "This effort is a continuation of Bacardi's global #RaiseYourSpirits initiative which pledged $3 million to bars and restaurants hard hit by the pandemic.
"Bacardi Limited is headquartered in Bermuda and since the start of the pandemic, the company has supported the local bartending community with more than 1000 grocery vouchers, free virtual training, and access to other resources, including TIPS certification offered through CADA, a required certification for any bartender working in Bermuda."
Douglas Mello, Managing Director of the Bacardi office in Bermuda, said, "The impact of Covid-19 has created unprecedented hardships for people everywhere. We want to do our part to support our full-time hospitality partners who have had to endure financial uncertainty and loss of income.
"The holiday season can be an especially difficult time for those out of work and we want to help families come together and make special moments with their friends and family over a holiday meal. This is our time to serve those who serve us and to help bring some holiday cheer."
The spokesperson said, "A socially distanced drive-thru hosted at the Bacardi Limited Global Headquarters on Pitts Bay Road saw more than 250 full-time bartenders collect grocery totes, in the form of a reusable insulated shopping bag, that were put together by Bacardi volunteers. The hampers were filled with goods to help prepare a Christmas meal, along with grocery vouchers to provide additional necessities."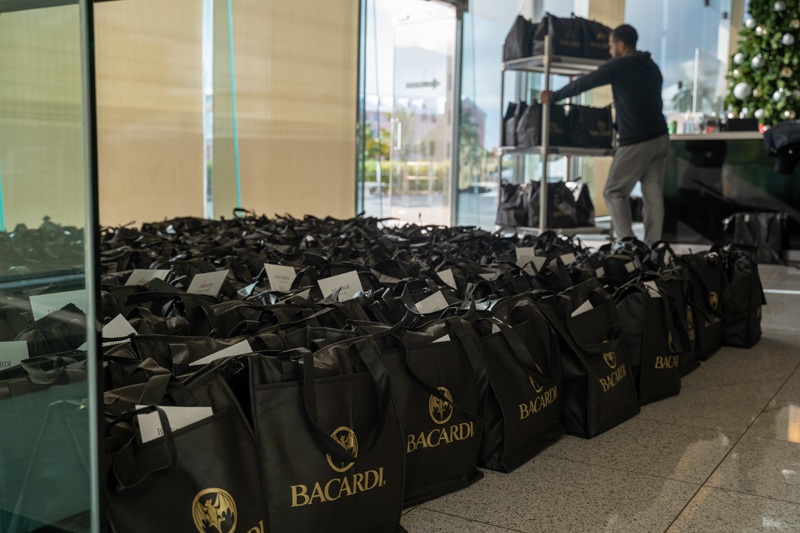 Comments
comments