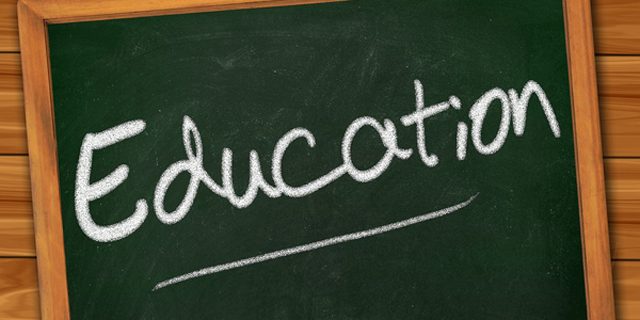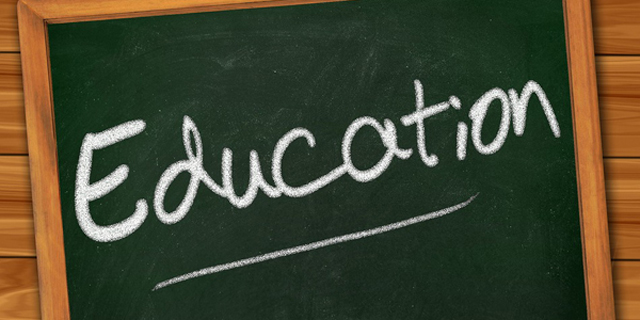 With the island's public schools re-opening amidst the ongoing Covid-19 pandemic, the Commissioner of Education is providing information on the daily screening process and mask-wearing protocol, as well as the procedure to be followed if a student or a staff member is unwell at school.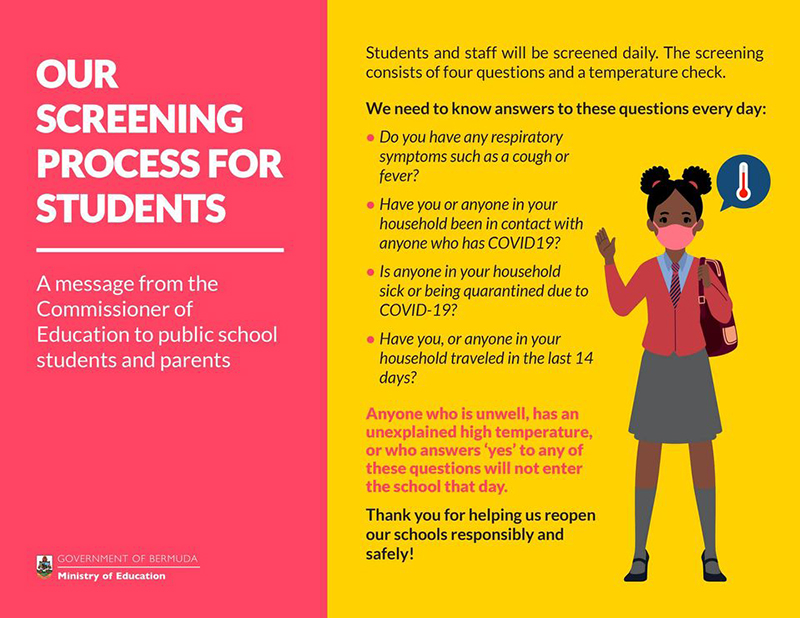 A poster regarding screening from the Ministry of Education says, "A message from the Commissioner of Education to public school students and parents. Students and staff will be screened daily. The screening consists of four questions and a temperature check.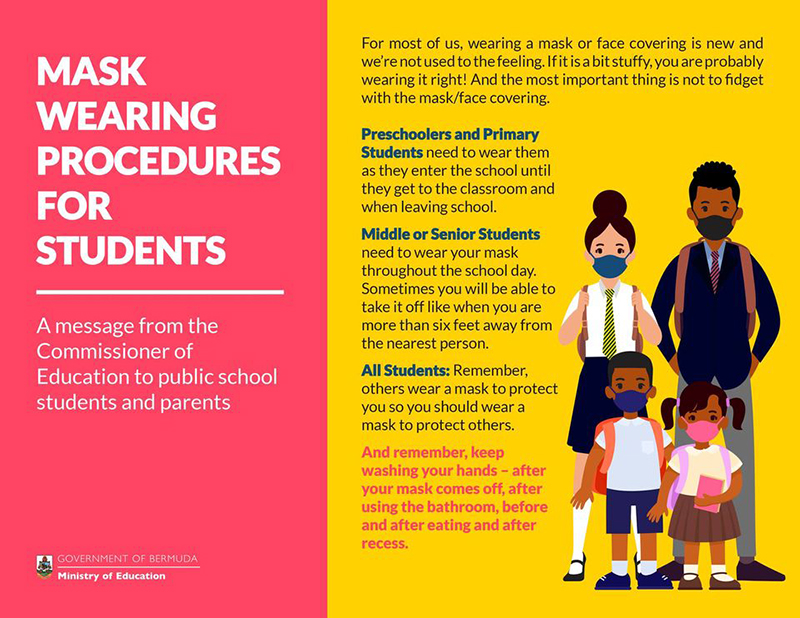 A poster providing information on mask-wearing says, "For most of us, wearing a mask or face covering is new and we're not used to the feeling. If it is a bit stuffy, you are probably wearing it right! And the most important thing is not to fidget with the mask/face covering.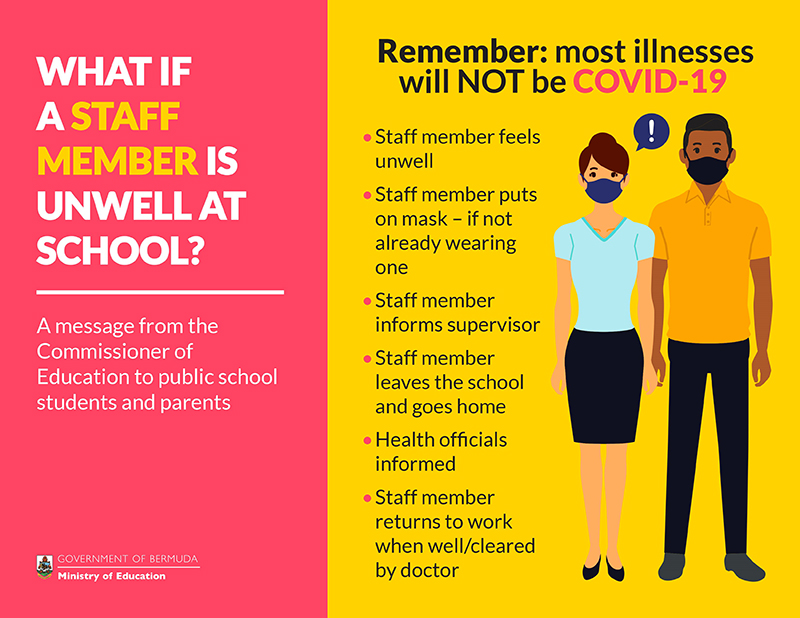 A poster regarding a staff member feeling unwell at school indicates that the person in question should put on a mask, inform their supervisor, go home and inform health officials, then return to work when cleared by a doctor.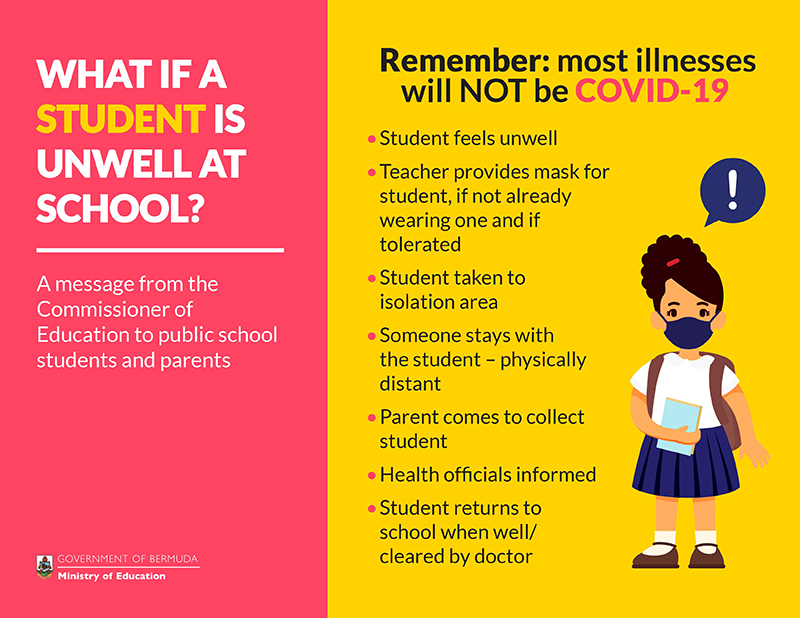 The poster covering the procedure should a student feel unwell at school says that a mask will be provided for the person and that they will be taken to an isolation area while waiting for parents to collect them, returning to school when cleared by a doctor.
Comments
comments