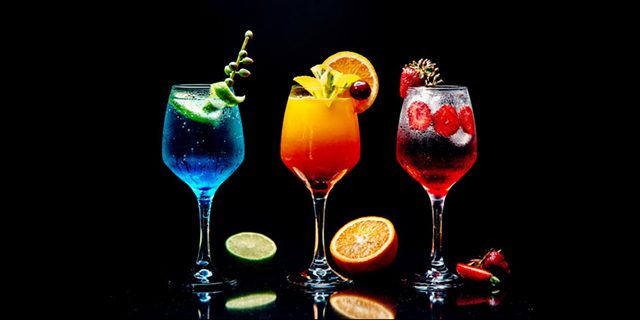 [Updated] An amendment to the Public Health Covid-19 Emergency Powers Regulations serves to change the closing time for bars to midnight, with the amendment stating that the operative date is today, December 5th.
The principal regulations [PDF] stated that "a bar or club shall close no later than 2am," and the amendment states that the regulations should "delete 2am and substitute midnight"
The plan to amend the closing time was previously announced by the Minister of Health Kim Wilson in Parliament on Friday, when the Minister said, "A final change to our activities which the Government will put in place is a reinstatement of earlier closing for bars and nightclubs, from 2.00am back to midnight.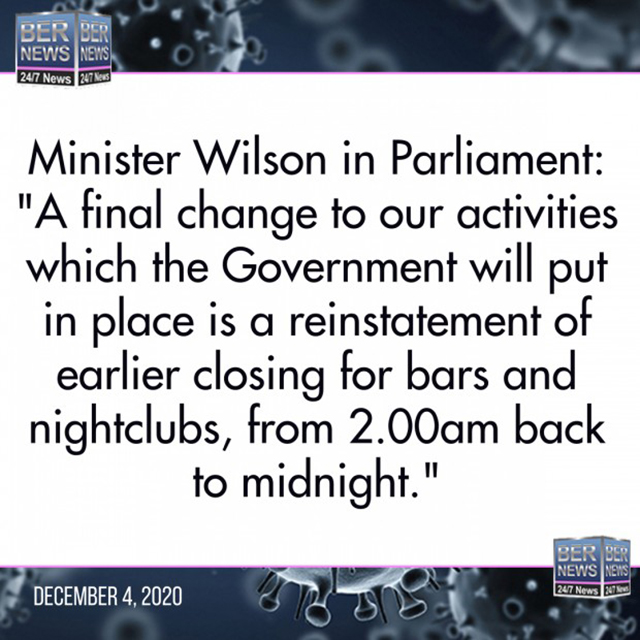 Minister Wilson said, "As stated previously, social mixing is being identified, through contact tracing investigations, as a means by which Covid-19 transmission occurs.
"The purpose in reducing the hours of operation is to reduce the opportunity to engage in social mixing in a setting that can lead to a less robust adherence to public health protocols.
"This Government recognizes that this is a difficult pill to swallow at this festive time of year. However, we will continue to work with our stakeholders, and will re-evaluate all of these more restrictive public health protocols early in the New Year."
We do not have any further information on this, however we did ask the Ministry for comment on this after the statement in Parliament on Friday, and will update as able.
This comes amidst an increasing number of Covid-19 cases, Island currently having 63 active cases, with the Ministry of Health announcing ten new cases earlier today.
Update 5.55pm: The Government has just issued a statement which says, "The Ministry of Health is advising that, as of today [December 5, 2020], bars and clubs are now required to close at midnight, rather than 2am as was previously permitted.
"The Bermuda Public Health [Covid-19 Emergency Powers] [No. 3] Amendment [No. 2] Regulations 2020, which were published in the Official Gazette today, amend Regulation 5 to replace the time of "2am" to now read "midnight".
"Bars and clubs are now required to close at midnight and can reopen no earlier than 8am. Additionally, and for the avoidance of doubt, no business or facility may sell or serve intoxicating liquor between the hours of midnight and 8am.
"It should be noted that this does not prohibit or restrict the sale of alcohol to a guest in a hotel between the hours of midnight and 8am, provided it is delivered to and consumed in the guest's sleeping accommodation.
"A police officer of the rank of inspector or above may, upon reasonable belief that a contravention of these Regulations has occurred on a licensed premises, close the licensed premises for a period not exceeding 24 hours."
The Minister of Health Kim Wilson said, "With the increase in locally-transmitted cases of Covid-19, we felt it prudent to amend the Regulations to minimize the time where people may be socializing together inside of a closed space.
" Also, as we all know, increased alcohol consumption can lead to poor judgement calls and slips in protective health measures.The Ministry's contact tracing investigations strongly suggest that it is social mixing or gatherings of people that are most likely to produce local transmission and positive cases.
"I wish to remind people to keep their social bubbles small and to wear your mask when out in public or around others from outside of your household."
The official document is here [PDF]
Comments
comments