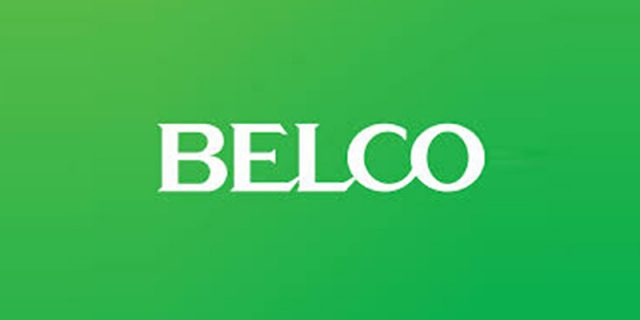 BELCO announced that its head office on Serpentine Road will be open Monday to Friday from 8.30am to 3.00pm for bill payments, and their bill deferment programme is still in effect.
A spokesperson said, "Bermuda Electric Light Company Limited [BELCO] today announced that its head office at 27 Serpentine Road will be open Monday to Friday from 8:30 am to 3:00 pm for bill payments. Customers are asked to pay using their debit or credit card if possible.
"Physical distancing measures are in effect at our head office including mandatory face masks, only four people in the lobby at one time and a healthy distance of six feet between people.
"BELCO has provided several options for customers to view and pay their bills without having to visit the main office. Customers can sign-up for an account at www.belco.bm where they can view their account balance or they can call 299-2800 between 8:30 am and 5:00 pm and a Customer Service Representative will be happy to provide their outstanding balance. They can also send an email to info@belco.bm to sign up for e-billing and bills will be e-mailed to them.
"Customers may also pay their BELCO bill online at www.belco.bm using Mastercard, Visa or America Express, sign-up for on-demand debit and direct debit services or opt to pay through local online banking or via an ATM. Credit card fees will be waived for online and on-demand payments as BELCO works to provide relief and options during the challenging circumstances as a result of the Covid-19 Pandemic. BELCO has also committed to not disconnect any customers due to lack of payment while public health restrictions relating to Covid-19 remain in place.
"As a reminder, BELCO continues to offer its bill deferment programme. In order to apply for the programme, customers must have an online account at www.belco.bm. An account can easily be created on the BELCO website by following the registration prompts.
"Once an account has been set up, under 'Forms' select 'Application for Bill Deferment' and follow the instructions to apply. Eligibility for the programme is also outlined on the BELCO website.
"Customers who have applied for and been approved to receive the Bermuda Government Covid-19 Unemployment Benefit will be able to defer their electricity bills for as long as they are receiving the Bermuda Government Covid-19 Unemployment Benefit. Applications will be reviewed and, if successful, a member of the BELCO Credit Team will contact customers regarding their bill deferment and future payment arrangements.
"At BELCO the health and safety of our staff and customers is paramount. As such, we have implemented safety measures for the reopening of our cashiers' counter at our head office but encourage customers to use one of the many alternate ways to pay their bill without having to come into the office.
"We want to support our customers to ease their financial burden as much as possible and our Credit Team will work with customers who defer their bills in accordance with our bill deferment programme to establish a payment plan that will commence when they are able to return to work and no longer require the Government unemployment benefit.
"BELCO will not charge participants in this programme any late fees on outstanding payments for the duration of the programme. On behalf of the entire team at BELCO and the Ascendant Group of Companies, thank you for your understanding as we work together to keep the Bermuda community safe."
Comments
comments