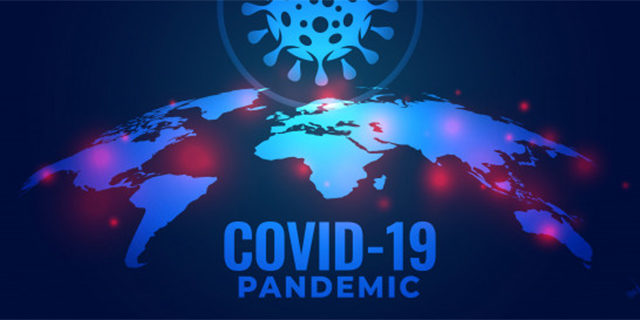 With Bermuda having completed a total of 168,817 tests for Covid-19 to date, the Island ranks fifth in the world for testing per capita, and also currently ranks 13th in the world for vaccinations per capita.
This is according to data, recorded this weekend, compiled by FT/Our World in Data and Worldometer who both record global Covid statistics. Worldometer charts 219 nations and jurisdictions, while FT/Our World in Data charts 88 locations, as unfortunately not all nations worldwide have had access to the vaccine yet.
"Vaccine rollouts in advanced economies are largely outpacing those in emerging and developing economies — even in countries with similar death rates," the Financial Times notes.
Last month the WHO noted that at that time, some 39 million doses had been administered in nearly 50 richer countries, while only 25 had been given in one lower income nation.
"Ensuring all countries will have access to any Covid-19 vaccines is the promise of a global mechanism established last April, known as the COVAX Facility," the United Nations noted.
The charts do indicate that the wealthier nations have a far higher vaccine rate, for example Bermuda has done more total vaccinations — total not per capita — than multiple nations with millions of people.
There are six British Overseas Territories and Crown Dependencies listed in the top 15 vaccination per capita chart, with the United Kingdom distributing vaccines to the various Islands, with Bermuda having had two deliveries so far, with a third expected this month.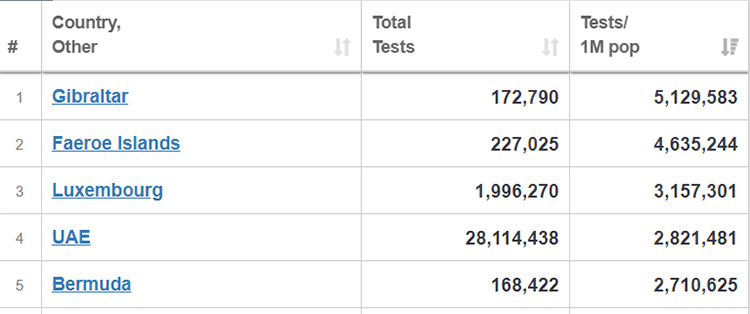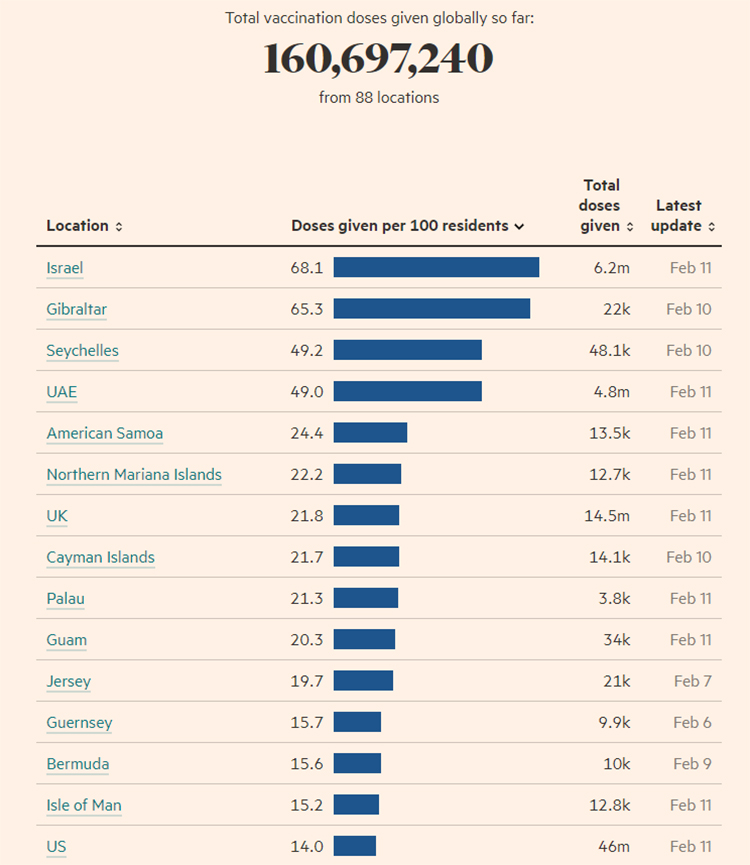 Comments
comments