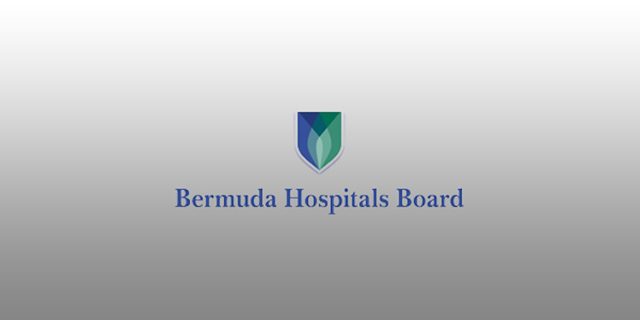 Bermuda Hospitals Board [BHB] announced the addition of 9 more negative pressure rooms at King Edward VII Memorial Hospital.
A spokesperson said, "Four additional rooms in the Emergency Department, 2 operating rooms, 2 rooms on the Post Anesthesia Care Unit and 1 additional room on the Dialysis Unit have been converted to negative pressure/isolation rooms.
"These 9 rooms are in addition to the 28 converted on the Ace Barber Unit, announced last week. [The 28 conversions brought the total negative pressure rooms on the unit to 30 i.e. every room on the unit.]
"Creating negative pressure within a room results in the air being confined to that room. This greatly reduces the ability of infection to spread.
"The Acute Care Wing opened in 2014 with 2 negative pressure rooms on each of the 3 units and 15 in the Emergency Department. Patients who present or develop infectious conditions in the hospital are routinely housed in isolation rooms.
"Black & McDonald, facility manager of the Acute Care Wing [ACW], were able to increase the number of negative pressure rooms through the ACW's automated building management system."
"We are doing everything we can to help BHB prepare for this pandemic," said Black & McDonald Facility Manger for the Acute Care Wing, Warren Moulaison. "Our team of engineers, just like everyone at BHB, is committed to doing our best to serve our Bermuda community."
"Increasing the number of isolation rooms in the Emergency Department will help us better stem the spread of Covid-19 within the hospital," said BHB Chief of Emergency and Hyperbarics, Chikezie Dean Okereke, MD.
"We are pleased with the progress of our pandemic plan," said BHB CEO and President Venetta Symonds. "I thank the dedication of staff across our organisation from the Facilities Departments who expand our negative pressure room capabilities, to our frontline clinical staff, dietary and environmental services staff, our partners in security services and our administrative staff – all of us are working to care for and keep our patients and employees safe."
Comments
comments