Bermuda Hospitals Board [BHB] Emergency Department in partnership with the Ministry of Health, the Chief Medical Officer and the island's primary care providers, has "created an easy-to-follow one-page self-assessment guide for members of the community who are concerned they may be infected with Covid-19."
"The checklist/guide assigns a score from 1-3 to each Covid-19 symptom. Mild symptoms have low scores while severe symptoms carry a score of 3. Persons tally their scores to determine if they need to call their physician," a spokesperson said.
"We developed the Covid-19 self-assessment as tool to better manage the needs of our community," said Chikezie Dean Okereke, MD, BHB Chief Emergency and Hyperbaric Services.
"Providing the public with a guide that eliminates the guesswork on what to do and when to take action, can be instrumental in saving lives and keeping the public informed."
The checklist is available for download from the BHB website www.bermudahospitals.bm or from the Resource Material section on the Government website www.gov.bm/coronavirus.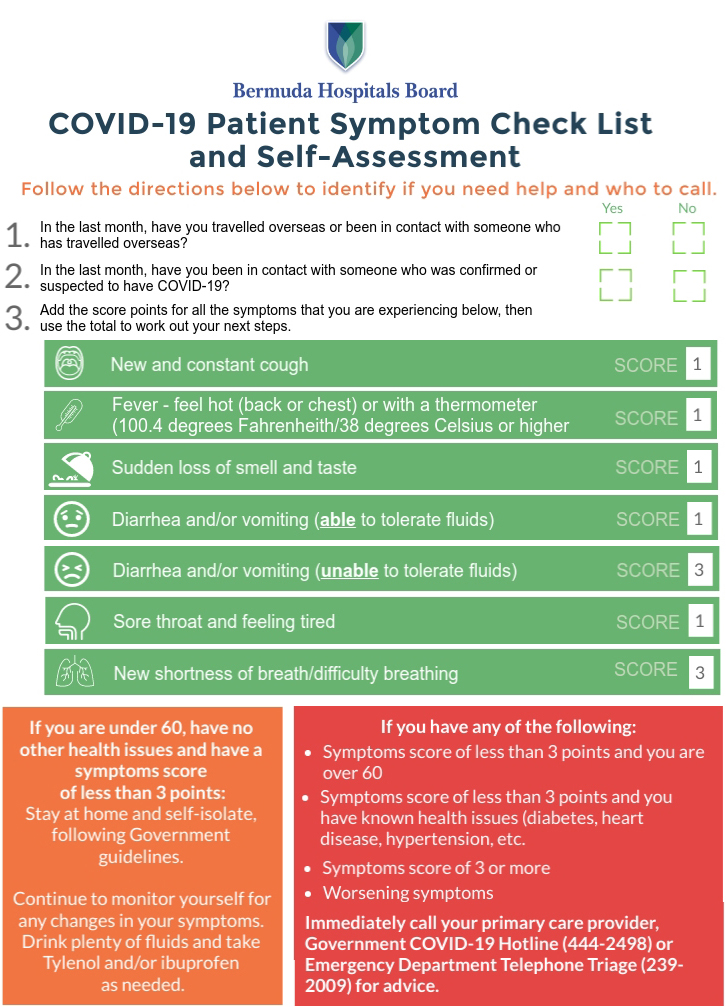 Comments
comments