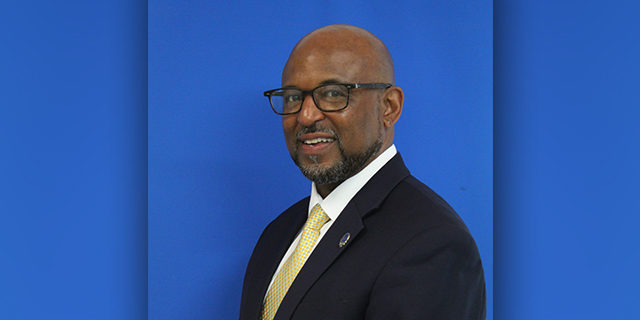 The BPSU has thanked all the frontline workers, and asked the community to "rally around our healthcare workers and offer support wherever they can."
BPSU General Secretary Kevin Grant said, "It was recently announced that the KEMH has moved to "Disaster Alert Level 4" due to the high number of Covid-19 patients.
"This is the highest alert level that we have experienced since the arrival of the Covid -19 virus to our island shores. With the recent increase of Covid-related hospitalized patients, patients in ICU, and deaths, this will more than likely see KEMH stretched beyond its limits.
"This new wave has seen a number of public services, including public transportation, health workers and Customs severely impacted, and, unfortunately, this has caused a ripple effect on frontline workers who may require public transportation or other public services that are essential to their wellbeing.
"Along with these challenges, there are also reports our frontline workers also face discouraging comments on social media and in the community as well as malicious behavior in their workplace.
"It is with this backdrop that the Bermuda Public Services Union [BPSU] would like to acknowledge all those who are on the frontline working tirelessly against many odds and under the most challenging of circumstances – often putting their own health at risk – to provide critical healthcare to our community.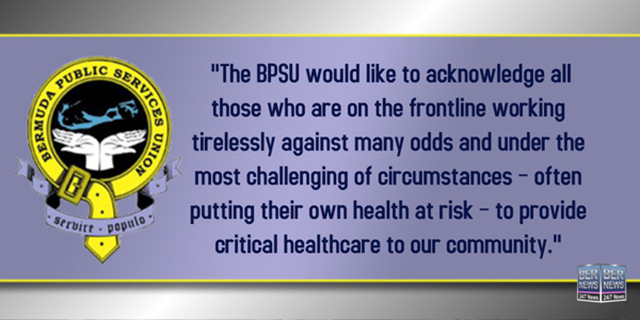 "To all our Brothers and Sisters, we thank you for the continued efforts that you make on a daily basis; your unwavering dedication and commitment is recognized and deeply appreciated. We ask the community to also rally around our healthcare workers and offer support wherever they can. We thank you and hope that this moral support will encourage you to continue working together and supporting each other.
"The BPSU strongly believes that it will be through the resilience, resourcefulness, and strength of Bermuda's entire workforce that we will overcome the many challenges that lay before us."
Comments
comments