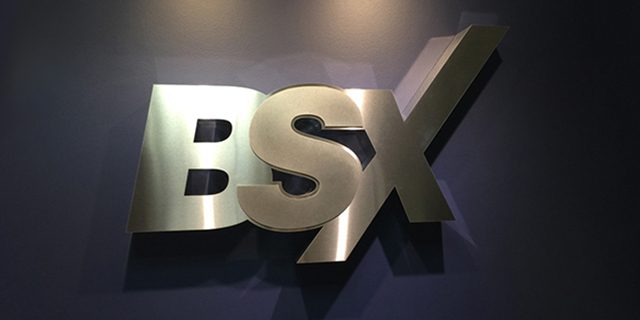 The Bermuda Stock Exchange [BSX] provided information about their plans for business continuity amidst the global Covid-19 pandemic.
A spokesperson said, "The Bermuda Stock Exchange ["BSX" or "Exchange"] today issued a statement on the Exchange's response to the Covid-19 virus and business continuity.
"The economic impact of the Covid-19 pandemic and the resulting market volatility has prompted the World Federation of Exchanges ["WFE"] to address pressures on the financial system. The WFE is working with its member community to share information, co-ordinate action, and mitigate risk during this crisis.
"As an important stakeholder in the Bermuda economy and member of the WFE, the BSX has announced it will remain open for business and continue to provide services to its local and global customers in the capital markets.
"As part of their internal business continuity plan, the wellbeing of its staff and comprehensive risk mitigation, the BSX has implemented a variety of precautionary measures to ensure operational resilience, including:
Normal business hours will continue, as will all market processes;
For the safety of its personnel, the Exchange has instituted a remote working policy until further notice;
Physical access to the BSX office will be closed to the public and limited to core personnel;
All employees are internally and externally required to practice social distancing;
Discontinued physical meetings. All meetings are to be held via electronic communications;
Business travel is suspended;
Heightened head-office cleaning and deep sanitization in addition to mandated personal hygiene.
"Through the WFE, members are sharing information on other measures taken to keep markets open and resilient, ensuring no interruption to client service.
"It is important that financial markets remain able to perform their role by providing investors with liquidity, facilitating price discovery, and allowing for risk transfer. The BSX has operated its technology platform uninterrupted and the latest developments are not anticipated to disrupt normal operations and functions which remain critically important.
In a press release today, the WFE stated: "Market infrastructures around the world recognise their responsibility not only to issuers and market participants, but to the economies they serve and society at large. We believe that with coordinated action, information-sharing and vigilance, along with a fundamental focus on market integrity and investor protection, we will be able to come through the current crisis."
"At the BSX, we remain committed to maintaining a solid and dependable exchange for our local and global customers through this crisis."
Comments
comments