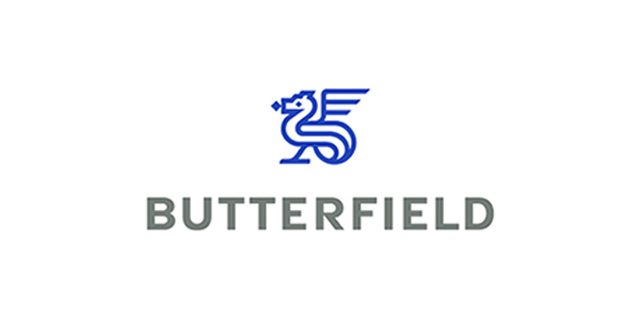 In the wake of the ongoing coronavirus pandemic, the Bank of N.T. Butterfield & Son Limited today [March 16] announced that it is decreasing interest rates on personal loans and mortgages.
A spokesperson said, "As Bermuda continues to make preparations for the potential impact of COVID-19 locally, and following yesterday's emergency 100 bps decrease in the US Federal Funds Rate, The Bank of N.T. Butterfield & Son Limited today announced that it is decreasing interest rates on personal loans and mortgages.
"The base rate for Bermuda dollar residential mortgages and consumer loans will decrease by 50 basis points to 4.75%. The rate decrease on personal loans is effective today. The rate decrease on Bermuda residential mortgages will become effective as soon as practically possible."
Michael Neff, Butterfield's Managing Director in Bermuda, said, "It is our intention, with this significant decrease in rates, to help ease the financial burden on personal banking and business customers whose income may be impacted by the potential decrease in local economic activity associated with the health crisis.
"The Bank is additionally reviewing the fee schedules and payment terms of select other products and may make changes to provide additional relief to customers during this challenging period, including providing extensions on repayment of credit card balances.
"We want our customers to know that we are here to support them, and those who may find themselves in financial difficulty should not hesitate to reach out to us to discuss their situations.
"Doing our part to help protect the health of our community and keep our economy functioning is our priority."
The spokesperson said, "Butterfield Group placed a moratorium on business travel [since 6 March] and has put in place rigid protocols for self-isolation by employees who are returning from personal trips to regions of concern. The Bank has also enhanced its cleaning regimen in Banking Centres and offices.
"Butterfield continues to provide in-person banking services at its three Banking Centres in Bermuda from Monday through Friday, but in keeping with the Government's direction to limit large gatherings of people, the Bank is encouraging customers to make use of electronic banking options [online and mobile banking, and ATM services.] Saturday Banking at Butterfield's Reid Street Banking Centre will be discontinued until further notice.
"The Bank is similarly encouraging customers to discuss lending solutions with its Consumer Credit department by telephone, rather than in person. For information regarding loan rates and payment terms, customers should call [441] 298 4799 or reach out to their relationship managers.
"Across Butterfield Group internationally, and in Bermuda, the Bank will be implementing splits of teams across buildings and shifts, and directing employees to work from home where possible to improve social distancing and decrease the potential for transmission of the COVID-19 virus.
"As the situation continues to evolve rapidly, Butterfield is reviewing and adjusting plans as needed so we can continue to serve the financial needs of the community."
Comments
comments