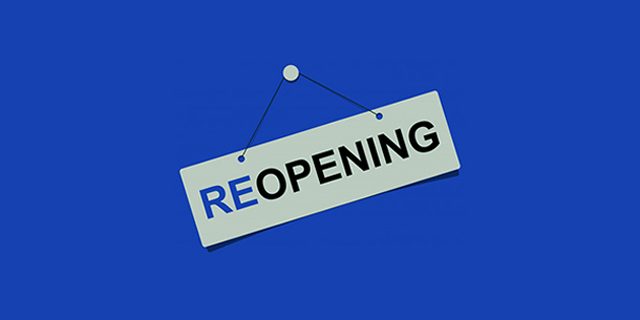 Both Cambridge Beaches and Grotto Bay are getting set to reopen, with Cambridge Beaches set to reopen on August 28, while Grotto Bay is scheduled to reopen on September 1.
Cambridge Beaches
The Cambridge Beaches website says, "We are reopening on August 28th, 2020. We are welcoming guests for lodging, dining and spa, with social distancing restrictions in place. Our priority is to follow the Bermuda Government's COVID-19 guidelines regarding proper social distancing and sanitation to ensure guests have plenty of space to enjoy their time at the resort.
"Cambridge Beaches requires that guests wear a face mask/covering while visiting the property. Please join us in slowing the spread by wearing a face mask in all buildings, public areas and in areas where social distancing is not possible. Guests are permitted to remove their face mask when seated in dining areas or in outdoor areas where social distancing is possible. We reserve the right to refuse service to those who do not wear a face mask.
"As we have strict guidelines for all areas of the resort, we require mandatory reservations for all lodging, dining, Spa, H2O Sports [watersports] and Oleander Cycles [moped/electric car rentals]. We cannot serve you unless you have a reservation in advance; walk-ins are not permitted.
"For specific information regarding your activity of interest, please review the categories below:
"Lodging reservations are available through our website or by calling our Reservations Department at 1-800-468 7300 [USA and Canada only] or 1-441-234 0331. Alternatively, you can e-mail the resort directly at res2@cambeach.bm. The Reservations Department is open from Mondays to Fridays, 9:00am–3:00pm [ATL Time Zone]. The Reservations Office is closed for visitors; please call or e-mail only.
"For all overseas visitors, please visit the following link on the latest requirements to enter into Bermuda.
"Please make sure you bring your own face masks.
"To ensure each guest feels safe and secure during their stay, Cambridge Beaches has implemented the following processes:
"All arriving guests must e-mail the resort with their flight arrival information; please e-mail fo@cambeach.bm.
"The resort can pre-arrange taxi transfers on your behalf; please e-mail fo@cambeach.bm for assistance.
"Guests will be met outside of Guest Reception and will be directed to their room.
"Guests Reception will contact guests in their room to confirm credit card details, all required registration details i.e. address, departure date, e-mail address and any pre-arrival Concierge requests.
"All guests are expected to wait in their guest room, until they have received the results of their Covid-19 arrival test; it is expected to take 8-12 hours. Guests will receive an e-mail from the Bermuda Department of Health and will need to forward that to Guest Reception at e-mail fo@cambeach.bm before being allowed to move about freely.
"Daily housekeeping is an optional service; nightly turn-down service will not be provided in order to eliminate contact between housekeepers and guests.
"Guests will inform Guest Reception upon arrival if they wish to have daily housekeeping service.
"Housekeepers will wear disposable gloves & face masks and will only access the room once all guests have departed their accommodation.
"Guest accommodations will be cleaned and disinfected, paying special attention to high touch areas such as remote controls, in-room telephones, door handles, valves, light switches, chairs, frames, etc.
"The evening prior to departure, a departure letter along with a preview bill will be sent to guests via e-mail. Guests can contact Guest Reception with any queries and to settle their account.
"Guests are asked to forward the flight departure information to Guest Reception at e-mail fo@cambeach.bm in order to pre-arrange a return transfer to the airport. The pre-arranged taxi will collect guests directly from the room."
Grotto Bay
The Grotto Bay website says, "Commencing September 1, 2020, our beautiful Resort will be open!
"Special promotions and irresistible deals will be rolled out to you in the coming days, so be sure to subscribe to our mailing list to be the first to know.
"We are eager to welcome you back, but rest assured the health and safety of our guests, staff, and local community is our number one priority. Careful consideration has been given on the decision to re-open.
"Our unique 21-acre property features natural Covid-19 risk reduction factors such as:
"All inclusive amenities and activities – no need to leave!
Outdoor Corridors
Large Walkable Outdoor Spaces
Individual Guest Room A/C Units
No Elevators
Private, Independent Guest Room Balconies
"As we continue to closely monitor the Bermuda Government policies and Ministry of Health guidelines, some of our resort-wide procedures and policies have evolved as necessary. These will ensure a safe re-opening for all.
"Some of these procedures include:
Increased and intensified cleaning and sanitizing:
Hand Sanitizer Stations
Designated Taxi Drivers
6-Feet Physical Distancing Signage and Queue Markings
3-Day Guest Room Turnaround Between Stays [based on availability]
All Meals Al Fresco [Weather Permitting] Electrostatic
Cleaning of Guest Rooms
Spaced Apart Pool & Beach Chaise Lounges Plexiglass
Shields at Front Desk
"Each department has detailed operating procedures derived from best practices in social distancing, cleaning and sanitizing. A comprehensive set of guidelines for the Hotels in Bermuda to follow is currently being shared among the Hotel Employers of Bermuda and can be shared with you upon request.
"Please refer to the Bermuda Government website for official updates on Covid-19 at www.gov.bm/coronavirus. You can find updated information for inbound travelers to Bermuda, per the Bermuda Government here.
"It would be our pleasure to host you for some much-needed and well-deserved relaxation time, we look forward to welcoming you soon! In the meantime, take care and stay safe."
Comments
comments