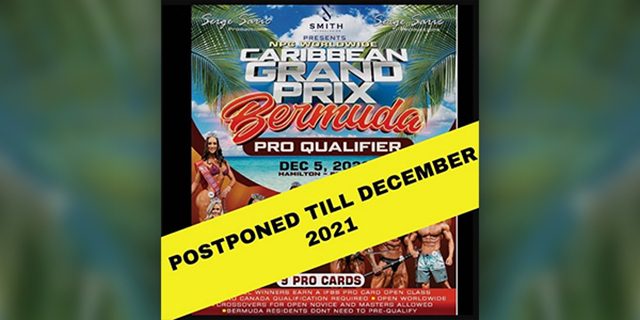 The 2020 NPC Worldwide Caribbean Grand Prix Bermuda has been postponed until December 4th, 2021.
Ross Caesar and Dion Smith commented, "The decision to cancel the Bermuda Pro Qualifier was an enormous disappointment, a tough one, not only to the athletes, spectators, exhibitors, and professionals who were due to attend the show.
"It was necessary to cancel as COVID-19 restrictions made the event no longer viable. We are comforted knowing our global community is not being put in harm's way with the novel coronavirus, for that would be a burden we could not bear.
"We want to give a special shout out to NPC WorldWide – IFBB Pro, our sponsors, and athletes. We remain committed, as we share additional details on our plans in the coming weeks. In the meantime, thanks for your patience and understanding — as we look forward to seeing you in 2021."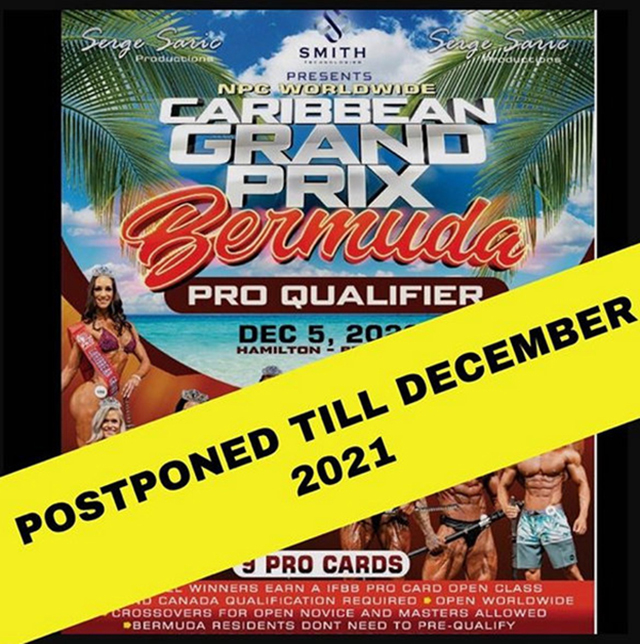 Comments
comments