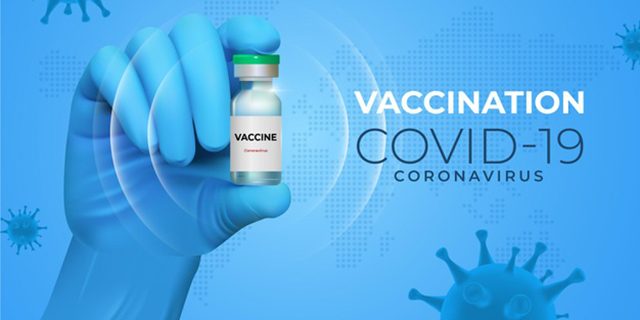 Pfizer and BioNTech today [Nov 9] announced that data gathered thus far from its potential coronavirus vaccine indicates that it is more than 90% effective, prompting experts to say while much remains to be seen, there is reason to be 'cautiously optimistic.'
"Today is a great day for science and humanity. The first set of results from our Phase 3 COVID-19 vaccine trial provides the initial evidence of our vaccine's ability to prevent COVID-19," said Dr. Albert Bourla, Pfizer Chairman and CEO.
"We are reaching this critical milestone in our vaccine development program at a time when the world needs it most with infection rates setting new records, hospitals nearing over-capacity, and economies struggling to reopen.
"With today's news, we are a significant step closer to providing people around the world with a much-needed breakthrough to help bring an end to this global health crisis. We look forward to sharing additional efficacy and safety data generated from thousands of participants in the coming weeks."
The company added, "After discussion with the FDA, the companies recently elected to drop the 32-case interim analysis and conduct the first interim analysis at a minimum of 62 cases. Upon the conclusion of those discussions, the evaluable case count reached 94 and the DMC performed its first analysis on all cases.
"The case split between vaccinated individuals and those who received the placebo indicates a vaccine efficacy rate above 90%, at 7 days after the second dose. This means that protection is achieved 28 days after the initiation of the vaccination, which consists of a 2-dose schedule.
"As the study continues, the final vaccine efficacy percentage may vary. The DMC has not reported any serious safety concerns and recommends that the study continue to collect additional safety and efficacy data as planned. The data will be discussed with regulatory authorities worldwide.
Pfizer and BioNTech plan to submit data from the full Phase 3 trial for scientific peer-review publication.
U.S President-elect Joe Biden said in a statement the Pfizer announcement is "excellent news," but warned that mask wearing and social distancing are still necessary.
The NY Times report, "Pfizer plans to ask the Food and Drug Administration for emergency authorization of the two-dose vaccine later this month, after it has collected the recommended two months of safety data. By the end of the year it will have manufactured enough doses to immunize 15 to 20 million people, company executives have said.
"Independent scientists have cautioned against hyping early results before long-term safety and efficacy data has been collected. Still, Pfizer is the first company to announce positive results from a late-stage vaccine trial.
"Eleven vaccines are in late-stage trials, including four in the United States. Pfizer's progress could bode well for Moderna's vaccine, which uses similar technology."
"The companies have not released the data backing up the study, and many experts urged caution before those details have been independently scrutinized," NBC news notes.
"In spite of the optimism, the news does not mean a vaccine will be immediately available. And many observers are holding judgment until more is known about this vaccine candidate."
Eleanor Riley, a professor of immunology and infectious disease at the University of Edinburgh in Scotland, cautioned that the details released so far did not say how old the participants were, or the severity of the cases observed.
"But, I think we have reason to be cautiously optimistic," she said.
Comments
comments