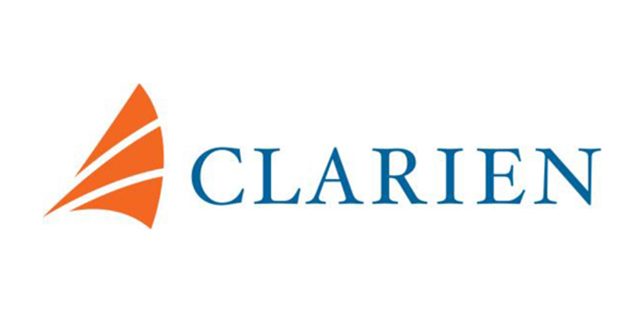 In light of an increase in Covid-19 cases and in accordance with current Government regulations, Clarien said they "will limit normal banking operations in the best interest of its employees, clients and residents of our community."
A spokesperson said, "Effective Tuesday, March 30, please note changes to Clarien operating hours, in addition to previously announced operational changes:
Branch Hours
Clarien operating hours are 9 AM – 2 PM.
Dedicated "At Risk" Client Hour: 9 AM – 10 AM
To help minimise potential virus exposure to our most vulnerable population, we will again dedicate the hour of 9 AM – 10 AM to serve "At Risk" clients.
Branch Entry
For the safety of our deeply valued employees and clients, Clarien branch access will be limited per the guidance of Government to 20% capacity.

Only customers who are actively being served will be allowed in the branch
Once we reach 20% capacity, clients will be required to queue outside of the branch and must adhere to physical distancing requirements.
Temperature Checks
Temperature checks will be performed before clients enter the branch. Clients with elevated temperatures will not be permitted to enter the Bank, and will be asked to complete their banking transactions via Clarien online channels or call the Client Service Centre for assistance.
Mask Requirement
Clients and employees are required to wear masks at all times within and outside of the branch facility. Physical distancing must be practiced.
Credit Card Payments
For increased social distancing measures within the branch hall, clients are advised that credit card payments will only be accepted in no-wait deposit boxes or via iBank and iBank mobile. Credit card payments are no longer accepted at the branch counter.
Clarien iBank and iBank Mobile App
With the convenience of Clarien iBank and the iBank Mobile App, clients can bank as they choose while safely practicing social distancing. Set up can be done remotely. If you are not yet enrolled on iBank, please contact our Client Services Centre on 296-6969 or email ServiceCenter@clarienbank.com.
"We are committed to the health and safety of our clients and employees. For additional assistance, clients should contact the Client Service Centre on 296.6969 or email ServiceCenter@clarienbank.com.
"The Client Service Centre is available Monday – Friday, 9 AM – 5 PM.
"Listening and helping our customers will continue to be our top priority. For additional information, please visit www.clarienbank.com."
Comments
comments