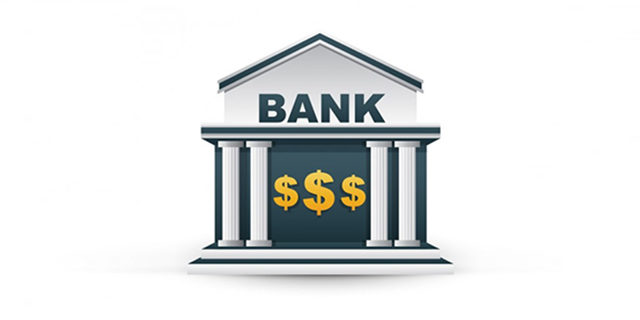 As Bermuda enters Phase 2 of the re-opening plan, the island's major banks — Clarien Bank, HSBC Bermuda, and Bank of Butterfield — have all issued advisories to provide an update on their operations.
Clarien Bank Statement
A spokesperson said, "As Bermuda enters Phase 2 of Covid-19 regulations, please be advised of the following operations update, effective Monday, May 10:

"Social distancing is strictly monitored by Clarien Security. Clarien employees and clients must continue to wear facial masks or coverings and follow CDC safety guidelines.
"For additional assistance, clients should contact the Client Service Centre on 296.6969 or email ServiceCenter@clarienbank.com. The Client Service Centre is available Monday – Friday, 9 a.m. – 5 p.m.
"Listening to and helping our customers will continue to be our top priority. For additional information, please visit www.clarienbank.com."
HSBC Bank Statement
A spokesperson said, "HSBC Bermuda has announced today that, effective Monday 10th May, 2021 the HSBC Harbourview, St. Georges and Somerset branches will be open Monday to Friday from 9am to 4:30pm.
"The Bank's customers will continue to receive a modified service offering comprising of safe custody, collections and teller services. Teller services will be available until 4:00pm and appointments are required to be booked in advance.
"The Church Street Branch will remain closed until further notice. HSBC Bermuda is also aligning with Bermuda Government guidance that staff work remotely where possible.
"HSBC Bermuda is committed to serving and protecting the health of our customers and offering the same protection for our employees and the wider community. With this in mind, all customers are required to wear facial coverings or masks when on the Bank's premises, in line with Government advice.
"Our customers are reminded that that pre-orders for cash withdrawals can be made by calling 299 5959 and the ATM network is available for their convenience.
"Customers are also reminded to use digital channels as much as possible through online banking and/or our mobile banking app. If you're not yet enrolled with online banking, please visit www.hsbc.bm/register or call our Contact Center on 299-5959.
"We invite customers to view our public website and follow our social media pages for ongoing HSBC updates."
Butterfield Bank Statement
A spokesperson said, "The Bank of N.T. Butterfield & Son Limited wishes to advise the public that beginning Monday, 11 May 2021 Butterfield Banking Centres in Hamilton [Reid Street], Somerset, and St. George's will all remain open but with the same reduced banking hours of 9:00 a.m. – 1:00 p.m., Monday to Friday, until further notice.
"With the recent announcement that Bermuda will commence Phase 2 of its re-opening from Sunday, 9 May 2021, Butterfield will gradually increase it services over the coming weeks. To continue to protect members of the public and our staff, capacity inside our facilities will be reduced, and clients should continue to wear a mask and follow all other Covid-19 guidance when visiting Butterfield.
"Butterfield urges its clients to utilise alternate banking channels, including any Butterfield ATM, Butterfield Online, or the Mobile Banking app wherever possible.
"While Butterfield's corporate offices remain closed, we continue to service clients remotely and by appointment only. For assistance with loan enquiries, clients should call [441] 298 4799. Corporate Banking and Private Banking clients should contact their Relationship Managers. For all other matters, contact the Butterfield Call Centre on [441] 295 1111."
Comments
comments