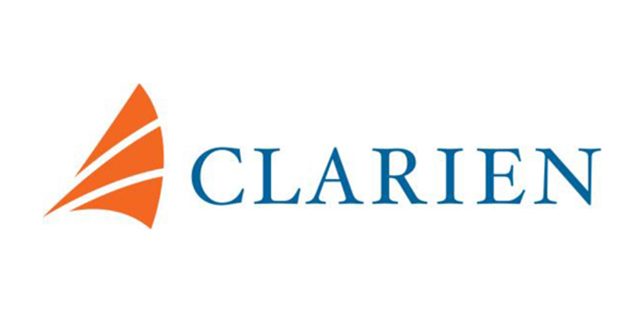 Effective Monday [April 12], Clarien will "limit banking services" with in-branch services "available by appointment only."
A spokesperson said, "Effective Monday, April 12, Clarien will limit banking services amid the extended work from home period in accordance with Government regulations.
"For the personal safety and concern for our clients and employees, please be advised of the following operations updates:
In-Branch Services
Monday, April 12 – Friday, April 16
"In-branch services will be available by appointment only. Safety Measures will be enforced.
By Appointment Only
"Clients may call the Client Service Centre on 296.6969 to schedule an in-branch appointment.
Monday, April 12 – Wednesday, April 14 and Friday, April 16

9 AM – 10 AM: Dedicated to Seniors and At Risk clients only.
10 AM – 2 PM: Clients with appointments for urgent services only.
Thursday, April 15

9 AM – 2 PM: The bank will open for walk in service for Seniors and Special Persons only.
Urgent Services
"Clients in need of other urgent services should contact the Client Service Center. If appropriate, we will arrange an appointment time for the urgent services outlined below at our Hamilton Branch:
1. Emergency cash withdrawal for deserving cases.
2. Wire and local bank to bank transfers for customers who do not have Clarien iBank access or have problems with tokens.
3. Any other emergency needs.
"*All requests for the above emergency services will be reviewed and approved on a case-by-case bases.
Facial Masks and Protective Measures
Clarien employees will wear protective gear and follow CDC safety guidelines.
All clients are required to wear personal safety gear, including facial masks.
Temperatures will be taken at the door.
Welcome Desk
"Emergency debit card and token collection only. All retail customers will automatically default to digital soft tokens available at the Apple store or Google Play.
Document Drop Off
"For document[s] that need to be dropped off only, clients must place the document[s] in the designated drop box in the Hamilton branch ATM area. This includes all CDD documentation.
Private Banking Teller Services
"Private Banking teller services are temporarily available by appointment in the 19 Reid branch location. Clients are asked to contact their Private Banker for appointment scheduling or assistance.
Local and International Transfers
"All transfers, local payments and international wire transactions should be completed via Clarien iBank or iBank mobile.
"We are committed to the health and safety of our clients and employees. For additional assistance, clients should contact the Client Service Centre on 296.6969 or email ServiceCenter@clarienbank.com.
"The Client Service Centre is available Monday – Friday, 9 AM – 5 PM.
"Listening to and helping our customers will continue to be our top priority. For additional information, please visit www.clarienbank.com."
Comments
comments