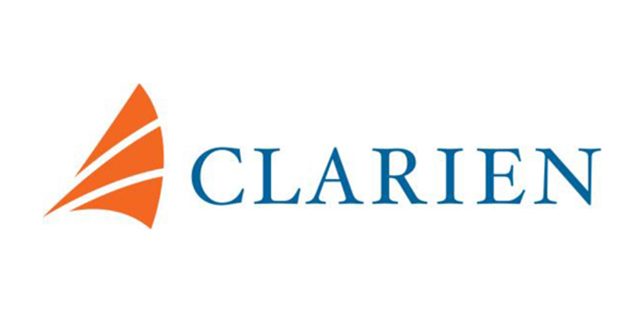 Clarien' banking operating hours will be amended during the Covid-19 pandemic, and they will "dedicate the hour of 9am – 10am to serve at risk clients," such as the elderly or anyone with depressed immunity or have an ailment that may make them more vulnerable to virus exposure.
A spokesperson said, "Clarien announced that banking operating hours will be amended in order to provide essential banking services only. Clients are encouraged to practice self- isolation and self- quarantining where necessary.
"In-branch transactions and visits to the branch should be limited for the safety of our employees and clients. Social distancing will be strictly enforced when entering Clarien facilities. The use of our digital banking portals is strongly recommended.
"Effective March 25, clients are advised of the following amended hours and operational enhancements:
Clarien Bank Branch Hours
Effective March 25, 2020
Please be reminded that Clarien operations have been streamlined to the Hamilton Branch only.
9AM – 1PM
Dedicated "At Risk" Client Hour
To help minimise potential virus exposure to our most vulnerable population, we will dedicate the hour of 9am – 10am to serve "At Risk" clients. Clients are considered "At Risk" if they are of an elderly age, have depressed immunity, or have an ailment or ability that may make them more vulnerable to virus exposure.
Monday – Friday
9AM – 10AM
Credit Card Payments
For increased social distancing measures within the branch hall, clients are advised that credit card payments can only be accepted in no wait deposit boxes or via iBank and iBank mobile. Credit card payments are no longer accepted at the branch counter.
Accepted in no-wait deposit boxes, iBank and iBank mobile only.
Clarien iBank and iBank Mobile App
With the convenience of Clarien iBank and the iBank Mobile App, clients can bank as they choose while safely practicing social distancing. Set up can be done remotely. If you're not yet enrolled on iBank, please contact our Client Services Centre on 296-6969 or email ServiceCenter@clarienbank.com.

Bill Payment
Transfer to Clarien Accounts
Transfer to Own Accounts
Local and International Transfers

Available in the Google Play and Apple stores

"Please be advised that Client Service Centre operating hours remain 8:30AM – 4PM, Monday through Friday. There are no changes to wire cut-off times, No Wait and Commercial Drop Box deposits or credit card payments.
Support For Clients
"Clients are encouraged to visit the dedicated relief portal online to submit information regarding their financial circumstances. Consideration will be given to possible solutions, which may include:
Interest only payment periods
Skipped monthly loan payments
Increases in credit card limits
"We have also temporarily waived the following fees for all customers in March and April:
Credit card late payment fees
Credit card item overlimit fees
"Listening and helping our customers will continue to be our top priority. We remain committed to serving our community. If you have questions or concerns, please visit here for ongoing updates of Clarien's response to the situation."
Comments
comments