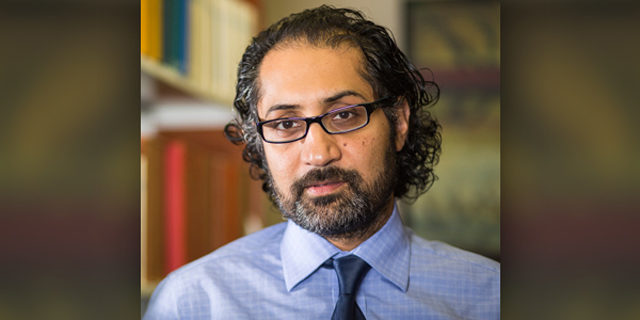 [Column written by Dr. Jagpreet Chhatwal]
April is Alcohol Awareness Month in Bermuda. While many of us enjoy a glass of wine with a meal or to celebrate a special occasion or holiday, alcohol consumption can tip into abuse more easily than you might expect. With the advent of the pandemic in 2020, many people began to drink more at home than they had before.
Alcohol sales and consumption increased during the start of the COVID-19 pandemic, but the effect of the increase in consumption on population health is not fully understood. In new research published in Hepatology, a team led by investigators at Massachusetts General Hospital projected rates of liver disease and associated deaths due to increased alcohol consumption during the COVID-19 pandemic.
Using data from a national survey of U.S. adults on their drinking habits that found that excessive drinking [such as binge drinking] increased by 21% during the COVID-19 pandemic, the scientists simulated the drinking trajectories and liver disease trends in all U.S. adults. They estimated that a one-year increase in alcohol consumption during the COVID-19 pandemic will result in 8,000 additional deaths from alcohol-related liver disease, 18,700 cases of liver failure, and 1,000 cases of liver cancer by 2040. In the short term, alcohol consumption changes due to COVID-19 are expected to cause 100 additional deaths and 2,800 additional cases of liver failure by 2023.
The researchers noted that a sustained increase in alcohol consumption for more than one year could result in 19–35% additional mortality.
These findings highlight the need for individuals and policymakers to make informed decisions to mitigate the impact of high-risk alcohol drinking during the COVID-19 pandemic in the U.S. and in Bermuda.
While these findings make clear how significant an uptick in alcohol consumption may have on an individual's health, this does not take into account the other effects that it may have. In the 2019 National School Survey, one in ten students on island indicated that they had been a passenger on a bike driven by someone who had been drinking alcohol. Even more have said they have been in a car with someone who had been drinking alcohol [27.9%].
If you have any concerns about your own alcohol consumption or that of a loved one, please reach out to your local physician.
– Jagpreet Chhatwal, PhD, Massachusetts General Hospital
Comments
comments