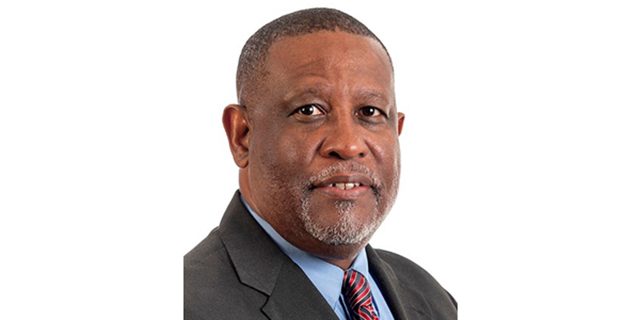 [Opinion column written by OBA Senate Leader Marcus Jones]
Growing up, eating out was strictly a luxury for our family on special occasions. A birthday celebration, wedding reception, or a church event were the only times we would venture out to dine in a restaurant or hotel.
Fortunately for us, the matriarchs of our family – most especially my mother – made eating at home a gastronomic delight. All the traditional foods that are a part of Bermudian cuisine were in full display and consumption in abundance.
But in my adult life, eating out has become more of a norm than an exception. Not only for me personally but it is a phenomenon that I have observed in our community over the last several decades. This has made the emergence of more restaurants to satisfy this demand necessary but has simultaneously created unintended consequences: a decline in home-cooking.
This Shelter in Place mandate has exposed this declining skill within the Bermudian family and reinforced the idea that we need to work to see this important dietary practice and enjoyable pastime experience a revival.
"Necessity is the mother of invention or re-invention of a lost art". How have you fared having to rely on your cooking skills to keep the meals on the table now that we are home for a greater amount of time?
With the loss of an option to eat out, we have more disposable income to spend on groceries. There's a greater need for meal planning, providing variety with an eye for healthy choices. This crisis has opened our eyes to the benefits of home-cooking:
1. Cost effective – Home-cooked meals are not only less expensive than dining out, but once the skill of preparing food to cover several mealtimes has been perfected, one will see their monthly food costs decrease dramatically.
2. Encourages healthy eating – The consumer of the food can control the ingredients in the meal. Since obesity, diabetes and high blood pressure are three of the main illnesses that plague the residents on this island, a disciplined approach to eating as it relates to portion size and content can go a long way in mitigating these illnesses.
3. Fun pastime – Anyone that has baked cookies with their children can attest to the joy of digging your hands in with them in a bowl of dough made from scratch. Children with high energy can have a great deal of their idle time used up by engaging in preparing meals with their parents.
4. Keeps tradition and culture alive – One of my favorite memories with my mother [who is alive and well] was having her teach me how to make cassava pie, a Bermudian tradition. I now make it for every holiday celebration and look forward to passing on this skill to my children for the next generation.
Never waste the opportunity to learn during a crisis, and if the reemergence of home-cooking is one of the consequences of this coronavirus pandemic, then we will be better for it.
– Marcus Jones
Comments
comments