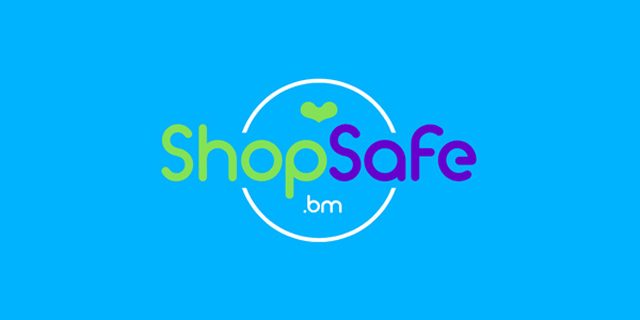 In an effort to help the community navigate changing shopping landscape during the Covid-19 pandemic, Cosmic Ltd recently launched ShopSafe.bm, a free online resource that "allows businesses to input their new store hours while indicating how customers can purchase goods or services."
A spokesperson said, "As shoppers look for the safest methods of patronising their favourite shops and restaurants, a new online directory aims to make key information easily accessible, all in one place. ShopSafe.bm is a free online resource that allows businesses to input their new store hours, while indicating how customers can purchase goods or services.
"Rapidly changing regulations before, during, and following the shelter in place have left consumers looking for answers. The team at Cosmic Ltd, a full-service marketing and design agency, thought that there must be a better way."
Sean Collier, Cosmic Managing & Creative Director, said, "We noticed that many people were asking on Facebook groups or in WhatsApp chats to find out what was open, if they had updated hours, and how to place orders.
"From this, we hatched the idea of creating a platform that would allow residents to easily search for a business, or a type of business, and see up-to-date information about how to shop safely."
The spokesperson said, "Recognising the urgent need for businesses in Bermuda to operate in a safe capacity as quickly and as effectively as possible, the Cosmic team sought to launch an online directory that would be a comprehensive resource for both businesses and consumers."
Mr. Collier said, "At first, we were thinking of our clients and what could help them specifically.
"Once we fleshed out the concept, we realised that this could be beneficial to all of Bermuda. We decided to offer ShopSafe.bm as a complimentary service for clients and competitors alike; after all, we're all in this together."
The spokesperson said, "Users simply visit ShopSafe.bm to begin their search. On the homepage, users can choose to browse all of the listed businesses or they can narrow their search to look for a specific business or a category. They can even search for specific payment or delivery options.
"To list your business in the ShopSafe.bm online directory, just visit ShopSafe.bm and sign up for an account. For more information, please email info@shopsafe.bm.
"For more information on Cosmic's marketing and design services, please visit www.cosmic.bm."
Comments
comments