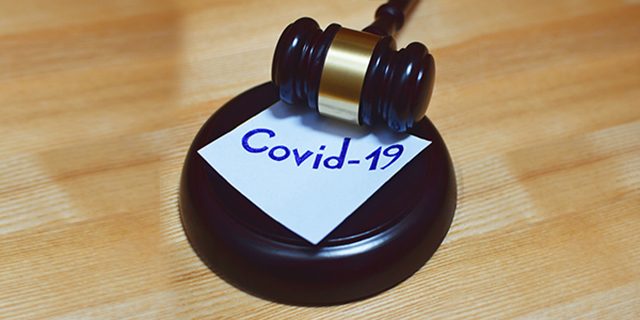 [Written by Don Burgess]
Two people were fined in Magistrates Court for Covid-19 curfew breaches.
Two people who were scheduled to appear did not show, and warrants were issued for their arrest, while a third person pled not guilty and has a court date set for June.
Mad Hatters' owner Ben Jewett, 51, was fined $1,500 after pleading guilty. Mr Jewett explained to the court that on the night of January 27, after starting the dishwasher after the 11 pm closing time, the restaurant was flooded, so he and an employee stayed to clean up the mess at 11:30 pm. Mr Jewett was stopped on Middle Road near White Sands Road at 12:41 pm. Mr Jewett, of Southampton, explained he was following the employee to make sure she got home safely.
Magistrate Juan Wolffe noted that typical curfew breaches received $2,000 to $3,000 fines but took into account the extenuating circumstances and fined Mr Jewett $1,500.
Keishay Bean-Virgil, 34, of Devonshire, pled guilty and received a $3,000 fine. The court heard from Ms Bean-Virgil that she had attended a party earlier that evening and was not in a condition to drive and was a passenger in the car when they were stopped at 2 am on January 16 in Paget.
Two others failed to appear in court, and warrants were issued for their arrest. Magistrate Wolffe noted they may not be aware that they were still allowed to appear in court under the stay-at-home order.
Comments
comments