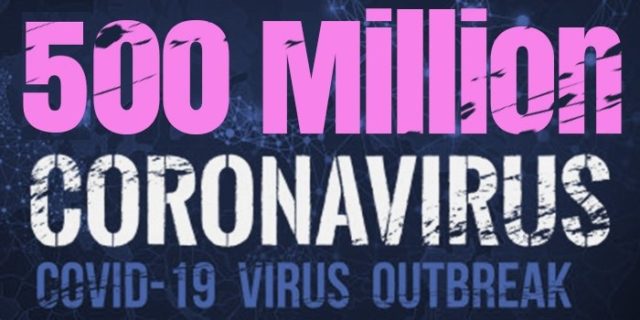 While vaccines continue to be administered internationally, the Covid-19 pandemic continues to affect countries around the globe, with the number of confirmed cases worldwide now surpassing 500 million, with over 6,181,000 deaths worldwide.
A BBC story said, "The Botswana health ministry says it has detected a new lineage of the Covid-19 Omicron variant.
"The infected are currently being monitored to establish more information on the potential impact of the disease and its severity.
"The new sub-variant, designated as Omicron BA.4 and BA.5 has already been detected in three other countries and on four people in Botswana.
"The four people were fully vaccinated and had been experiencing mild symptoms.
"So far, no conclusions have been made to establish whether this sub-variant is more transmittable than the known Omicron variant.
"This happens as the World Health Organization announces it is tracking a few dozen cases of the two new sub-variants of the highly transmissible Omicron strain to assess whether they are more infectious or dangerous."
A CNN story said, "For the third week in a row, the US Centers for Disease Control and Prevention did not add a single new destination to its highest-risk Level 4 category for travel.
"In fact, seven destinations in Asia and the Caribbean moved to the CDC's lowest-risk category for travel during the pandemic, which is Level 1. Moving into that enviable ranking on Monday were island getaways the Philippines and Saint Kitts and Nevis.
"But much of Europe — including its popular travel powerhouses — remained stubbornly lodged at Level 4.
"Take the United Kingdom, for instance. It's been at Level 4 since July 19, 2021. That puts England, Scotland, Wales and Northern Ireland all in the "Very High" risk category for Covid-19.
"The CDC designates a destination a Level 4 risk when more than 500 cases per 100,000 residents have been registered in the past 28 days."
Comments
comments