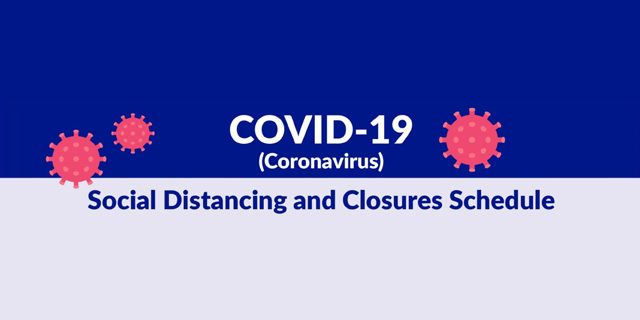 The latest version of the Social Distancing and Closure Schedule has been released, covering the Shelter in Place guidelines.
Premier David Burt tweeted the link to the document saying, "The new official Social Distancing Guidelines have been posted to the website. Please read in full as it will answer many questions that have been asked.
"Important to note revised guidance for the use of homemade masks. The use of cloth and homemade face masks is recommended for all persons whilst in indoor public places to protect others from possible infection. This is in line with new guidance from the US CDC
"As mentioned in my press conference yesterday there are already persons in Bermuda who are producing masks at home, and I will work with Minister Caines to allow those persons to sell masks at grocery stores. Information on that will be forthcoming on Monday.
"You do not need to buy one, you can make your own mouth cover at home. DIY Guide [he linked this CDC page] A mask will not protect you from the virus, but if you have the virus and don't know [possible] cloth face coverings reduce that spread & protect our seniors.
"When you go to the grocery store, pharmacy, or gas station, cover your face with a homemade cotton covering & let's all work together to protect Bermuda from the transmission of this virus. The more we all do our part, the faster we will be able to get back to normal."
The social distancing and closure schedule follows below [PDF here]
Comments
comments