The island's retailers — like stores around the world — are experiencing a surge in sales of hand sanitiser as people seek to take precautions against the COVID-19 coronavirus.
Yesterday, Health Minister Kim Wilson said, "Washing hands and using antibacterial wipes and hand sanitizer may seem like overly simple things to do to combat serious respiratory illnesses but they are, in fact, two of the most effective methods.
"Government is actively resourcing extra supplies of hand sanitizer for the island. Once on-island, they will be available at government offices and will be distributed throughout the community, starting with at-risk segments of the population such as seniors. Additionally, Government will waive customs duty on hand sanitizer and other supplies as deemed necessary, in the fight against influenza and COVID-19."
A Phoenix Stores spokesperson told Bernews, "We certainly experienced a spike in sales for items such as Lysol disinfectant spray and hand sanitiser as folks anticipate and prepare for COVID-19 making its way to our shores. Today our stores depleted its stock of hand sanitiser. However, we expect a new shipment available for purchase early next week."
According to the CDC, "CDC recommends washing hands with soap and water whenever possible because handwashing reduces the amounts of all types of germs and chemicals on hands.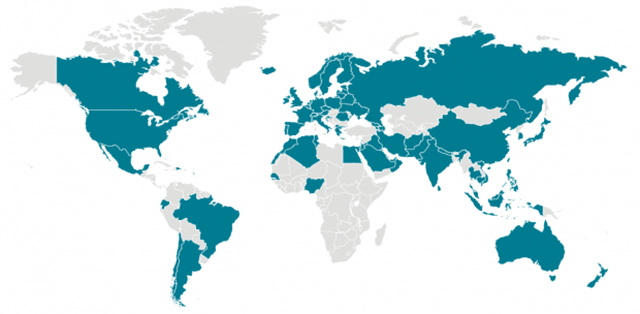 "But if soap and water are not available, using a hand sanitizer with at least 60% alcohol can help you avoid getting sick and spreading germs to others. The guidance for effective handwashing and use of hand sanitizer in community settings was developed based on data from a number of studies.
"Alcohol-based hand sanitizers can quickly reduce the number of microbes on hands in some situations, but sanitizers do not eliminate all types of germs."
While Bermuda does not have any confirmed cases at this time, the virus is spreading around the world, and there are over 93,000 confirmed cases in dozens of nations worldwide, with over 3,000 deaths thus far.
Comments
comments