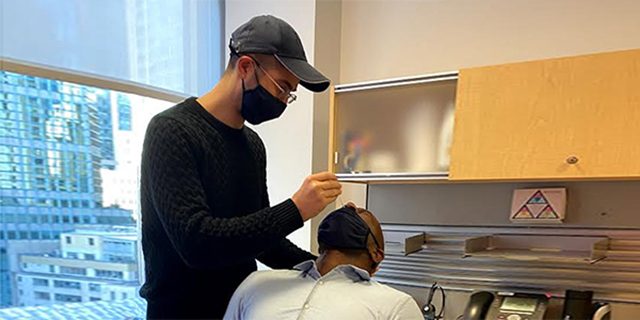 A Covid-19 screening service in New York City will be offered to travelers flying to Bermuda, the BTA and OpenClear announced today.
A spokesperson said, "The Bermuda Tourism Authority [BTA] and OpenClear announced today a collaboration that offers travelers to Bermuda convenient access to an expedited Covid-19 screening service in line with the Government of Bermuda's health protocols.
"Starting October 27, OpenClear's Covid-19 screening service is available every Tuesday and Thursday [9 am–3 pm, by appointment only] in midtown, New York City.
"The service is designed to help visitors to Bermuda from the New York City area, as well as returning residents of Bermuda, obtain a Covid-19 test result for the country's pre-trip Travel Authorisation process. Since Bermuda reopened its tourism industry safely and responsibly July 1, one-third of the island's leisure visitors are from New York addresses."
"OpenClear has a strong performance record for delivering test results on time and that is exactly what Bermuda visitors need to book their travel to the island with confidence," said BTA Interim CEO Glenn Jones.
"Bermuda's rigorous protocols have kept visitors and residents safe, and now, in New York City, consumers ready to return to travel safely can access our open-air, island life experience more easily. This collaboration with OpenClear is another way to help set Bermuda's safety record apart from other destinations."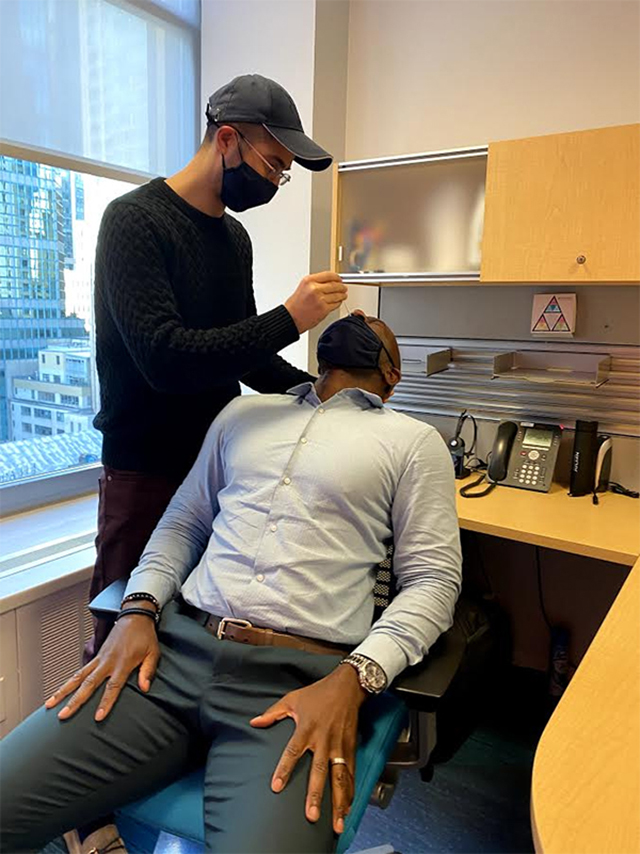 The BTA said, "OpenClear's Covid-19 screening service program, led by LEAA Health, includes nasopharyngeal swab collection by a healthcare worker for the laboratory-based RT-PCR assay. This US Food and Drug Administration collection method and test, approved for emergency use, are accepted by the Bermuda Department of Health.
"The island's record as a safe destination includes an upgrade to Level 2 on the Centers for Disease Control travel advisory list; Bermuda is one of only four countries to earn that assessment. Bermuda also earned the Safe Travels Stamp from the World Travel & Tourism Council.
"Through its collaboration with the BTA, OpenClear's Covid-19 screening service in midtown, New York City, is only offered to those flying to Bermuda. To book an appointment visitors and residents will provide proof of travel to the island within seven days [flight number, flight date].
"Travelers must then apply for a Bermuda Travel Authorisation one to three days before departure and show proof of a negative COVID-19 PCR test taken no more than seven days* before departure. [*For example, a pre-departure Covid-19 PCR test taken on October 1, will be valid for travel until October 8.]
"OpenClear will offer three result reporting turnaround times for the COVID-19 screening [12–24-hour turnaround, 24–48-hour turnaround, 48–72-hour turnaround], with prices starting at $199.
"OpenClear is an out-of-network testing service provider and does not accept any insurance for this Covid-19 screening service. Travelers to Bermuda can choose to receive COVID-19 testing services from OpenClear or any authorised healthcare provider.
"Visit www.openclear.nyc/bermuda-tourism to learn more about OpenClear's Covid-19 screening service, rates and appointment scheduling."
Comments
comments