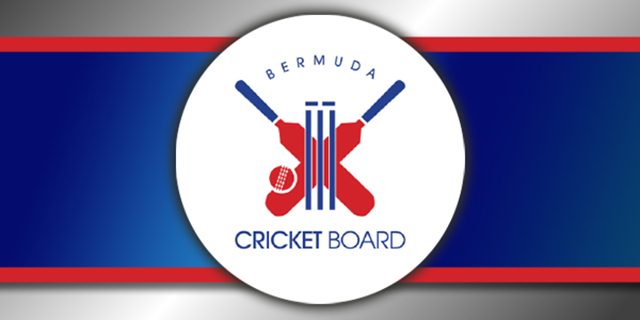 With the domestic cricket league set to resume this weekend, the Bermuda Cricket Board has released guidelines that spectators attending the matches must adhere to.
A spokesperson said, "The BCB's 2020 Domestic Cricket League will commence this weekend with games on Saturday, July 11 and Sunday, July 12.
"The infographic attached outlines safety requirements that must be adhered to by spectators attending matches on our four host grounds – Somerset Cricket Club, Somerset Bridge Recreation Club [White Hill Field], St. George's Cricket Club & St. David's County Cricket Club.
"This information will also be hanging on the gates of these clubs, serving as a reminder before entry. It is in our best interest to follow guidelines given to us by the Government of Bermuda, the Bermuda Health Council and WHO in order to keep those in attendance as safe as possible."
The BCB Domestic League Safety Requirements For Spectators follow below [PDF here]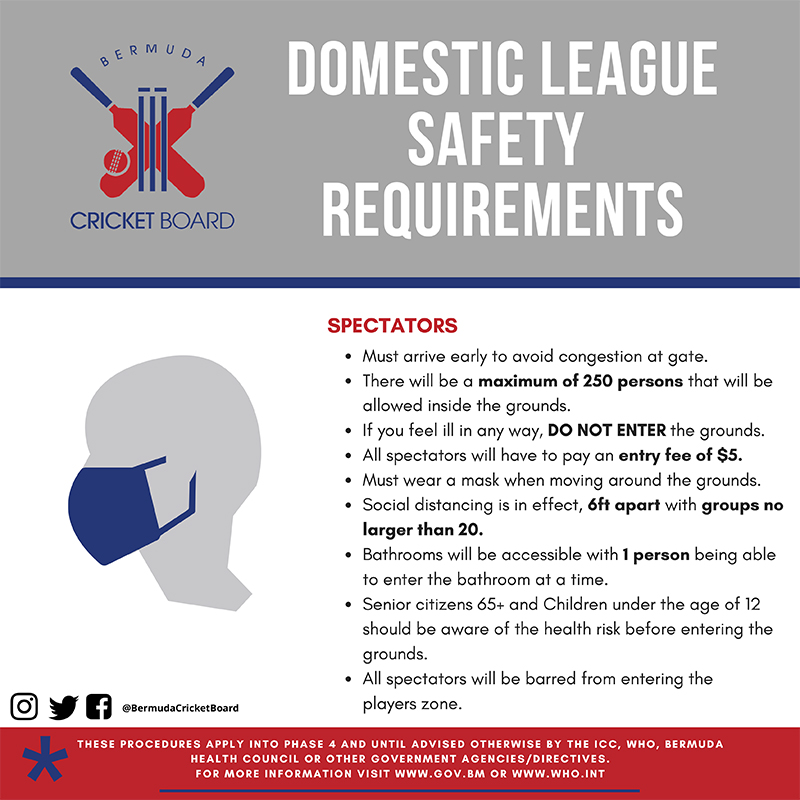 Comments
comments