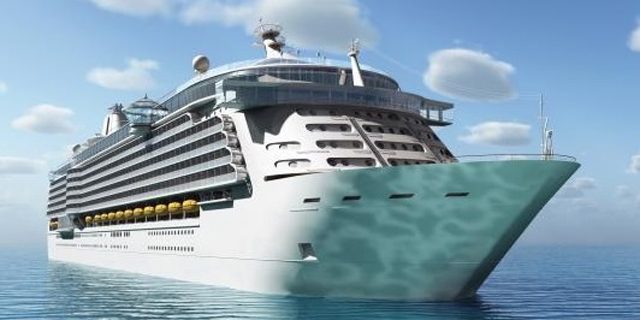 A cruise reviewer has praised the island noting our beautiful beaches and polite people, however his praise did not extend to the Travel Authorization process, which he called an "exercise in annoying bureaucracy that creates anxiety for people seeking to cruise to Bermuda."
The review, written by Richard Wagner, appeared on the Beyond Ships website, and says, "This was a 10-night cruise on Celebrity Summit to Bermuda, Charleston [North Carolina] and ​Newport [Rhode Island] out of the Cape Liberty cruise port on the New Jersey side of New York harbor. Overall, it was an enjoyable cruise but it was not without its problems.
"Bermuda is different than the islands of the Bahamas and the Caribbean. Yes, it has beautiful beaches, coral reefs, golf courses and resorts with palm trees but it also has an additional element of sophistication. The people are polite and there is not the poverty that haunts many of the other islands. The infrastructure has been nicely developed without building cheap tourist traps.
"Inasmuch as the ship was visiting three ports, the cruise experience was also affected by the COVID protocols of those ports. For Newport and Charleston, the protocols were much the same as they had been in New Jersey, the ship's port of embarkation. Masks were optional and reminders about social distancing appeared here and there. However, it was pretty much like it was pre-pandemic.
"Bermuda, however, was a different story. Bermuda requires people coming to the island to obtain a travel authorization from the Bermuda government. To obtain such an authorization, cruise ship passengers on cruises going directly to Bermuda must take a COVID test two days before embarkation and send proof of a negative result to the Bermuda government. (In a change from my cruise to Bermuda last fall, supervised antigen tests now suffice). Once the government receives the proof, it processes the application and sends the passenger a travel authorization. A $40 fee is charged. All of this is done online.
"Inasmuch as Celebrity already required that passengers take a supervised antigen test two days before embarking, the Bermuda requirement did not involve any additional testing. Seemingly, all one had to do was send a copy of the results from the test mandated by Celebrity to the Bermuda government.
"Since you cannot even board a cruise ship bound for Bermuda without receiving an authorization from Bermuda, passengers are left on tenterhooks until they hear back from Bermuda. Judging from both this cruise and our cruise to Bermuda last fall, Bermuda has difficulties processing these applications in a timely fashion.
"I sent in my test results as soon as I obtained them and received a reply that my application was fully submitted and was being reviewed. I checked the Bermuda website the next day and the status was still the same. I sent an email to the Bermuda government pointing out that I needed the authorization as I was sailing the next day. No response.
"My travel agent was told by Celebrity that there would be people at the cruise terminal to help people who had not received their authorizations. However, that meant that up until the day of sailing, I would be unsure whether I would even be going on this cruise.
"In the pre-dawn hours of embarkation day, I received a "provisional authorization," which would allow me to board the ship but not to disembark in Bermuda. It indicated that further, review would be done by the Bermuda authorities. Bring all your documents with you.
"When I arrived at the cruise terminal, I found that there were two lines at the entrance. One for people who had received a provisional authorization and one for people who had not received anything. The second line was much longer.
"I asked the clerk at the check-in desk when and where this further review would take place. She said that it would be handled by Bermuda officials who were onboard Summit.
"Inasmuch as there was nothing in my stateroom about any review by Bermuda officials, I went to the guest relations desk and asked when this would take place. An officer took my name and cabin number and promised that the Bermuda officials were aboard and that I would be notified when they wanted to see me.
"I received no notification that day or during the sea day as we sailed to Bermuda. I asked again and was told that the onboard review would take place soon.
"Finally, as we were sailing up the channel to the Royal Naval Dockyards in Bermuda I received an email saying that my application was approved. However, before I could get my authorization I had to visit the Bermuda website and electronically sign a document. Considering that Summit's internet connection had thus far been unreliable, this further step filled me with trepidation. However, I was able to get the authorization onto my smart phone.
"Because of the Bermuda authorization process, there was much anxiety among the passengers as to whether they would be allowed ashore in Bermuda until the very last moment. More than a few passengers confided that they were not going to return to Bermuda as long as this authorization process was in effect.
"One has to wonder what good the Bermuda authorization process did? As noted earlier, the cruise line already required everyone boarding the ship to take a test two days before embarkation. The Bermuda authorization process involved no additional testing. Thus, as a practical matter, all that the Bermuda process involved was having someone in Bermuda look at the same evidence of a negative test result that was submitted to the cruise line. No one conducted any further medical review. Furthermore, once we arrived in Bermuda, no one asked to see our travel authorizations. Therefore, the authorization process provided no additional protection for the people of Bermuda. It was just an exercise in annoying bureaucracy that creates anxiety for people seeking to cruise to Bermuda.
"Since the cruise industry restart, I have visited numerous islands in the Caribbean and the Bahamas and none have had a requirement similar to that of Bermuda. If Bermuda is unsure whether the cruise lines are enforcing their own testing requirements, a much less intrusive process would be to conduct spot audits rather than inflicting this processing regime on cruise ship passengers.
"Celebrity does not escape blame completely. Although I receive almost daily marketing emails from Celebrity, I received nothing about the Bermuda travel authorization requirement from Celebrity. I only knew of it because I had suffered through it on a previous cruise. Furthermore, once aboard Summit, the information I reeived from Celebrity about a further review by Bermuda officials was consistently wrong."
Comments
comments