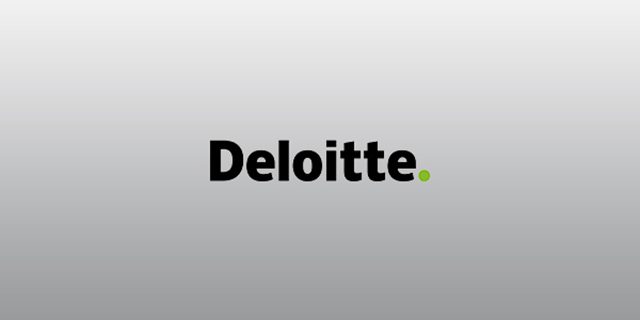 Deloitte Bermuda has donated $50,000 toward supporting community efforts in the wake of Covid-19.
A spokesperson said, "Deloitte Bermuda has donated $50,000 in cash towards supporting Covid-19 community efforts on Friday. A portion of the donation will go towards the Bermuda Emergency Fund for Covid-19 disbursements critically needed across the community.
"The second portion of the $50,000 has been used towards purchasing emergency equipment for the hospital, specifically 3,600 personal protective cloth masks currently being handmade by up to 15 local artisans.
"These reusable masks will ensure that each of the hospital staff's 1,800 employees will have two cloth masks to protect themselves during their day-to-day activities on the front line, and to help prevent the potential spread of the virus."
John Johnston, CEO of the Bermuda and Carribean Region, said, "As a global organization, Deloitte has donated over five million dollars towards Covid-19 relief efforts so far, including the World Health Organization's COVID-19 Solidarity Response Fund, which is working to understand the virus, recommend care, and accelerate treatment.
"In Bermuda, Deloitte is honored to make this $50,000 donation to assist our local communities and to support our medical personnel. I would also like to take this opportunity on behalf of everyone at Deloitte in Bermuda to thank our health care workers and other front-line persons for their ongoing efforts and commitment."
Myra Virgil, Managing Director of the Bermuda Community Foundation, said, "We are thrilled with Deloitte's generous donation towards the Bermuda Emergency Fund and the work being coordinated by the Third Sector Coordinated Crisis Response Effort.
"Funds raised will go towards those with the most immediate need during the crisis including food security, senior services and support, mental health support and domestic violence."
The spokesperson said, "As Bermuda's recovery journey begins, Deloitte will continue to help organizations respond and recover from the economic impacts of the global pandemic through pro bono work and skills based volunteering. The firm has set up an anonymous and complimentary financial helpline voluntarily manned by the Deloitte Financial Advisory team."
Rachelle Frisby, Financial Advisory Partner, said, "We could see that there was a need in the community, so we set up a free helpline for those wanting to talk through immediate financial options." The helpline is for anyone experiencing issues or uncertainty around personal or company finances.
"Please contact dfhbda@deloitte.com for further information."
Comments
comments