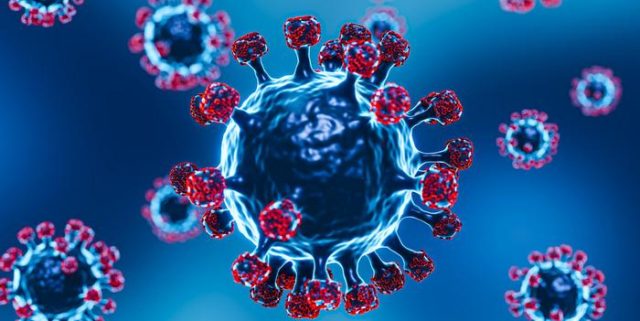 Dr. Pradeep Ambrose will join the MDL team to become the Primary Scientist "as part of a directorship transition," the Bermuda Health Council will "continue to provide support," and experienced lab operations personnel David Rogers and Andresa Bashir will provide "operational support to the MDL team."
These changes are being made as Dr Carika Weldon — the former Science Advisor & MDL Laboratory Director — resigned from her position, with today [Jan 31] serving as her last day in the position.
A Government spokesperson said, "The Cabinet Office today announced that the Bermuda Health Council would continue to provide support to transition activities at the Bermuda Molecular Diagnostic and Research Laboratory [MDL], in accordance with the Bermuda Health Council Act 2004."
"From February 1, operational support to the MDL team will be provided by experienced lab operations personnel Mr. David Rogers, Health Council Project Manager, Health Technology and Innovation, and Ms. Andresa Bashir, Public Health Analyst at the Central Government Laboratory.  In addition to their existing responsibilities, they will support procurement of supplies, staff concerns, staff training, and progress towards the laboratory's full accreditation.
"Dr. Pradeep Ambrose PhD MBA, a New York Virologist, will also join the team to become the primary Scientist for MDL as part of a directorship transition. Dr Ambrose, who previously used his scientific expertise to work at MDL during the Delta Outbreak, will provide technical guidance to the team, assist in calling results and will determine when variant typing and viral sequencing should occur.
"Dr. Ambrose has agreed to pause his RNA scientific research at The Rockefeller University's Laboratory of Virology & Infection Disease to support this transition. The team comprising Mr Rogers, Ms Bashir and Dr Ambrose will be in place from 1 February, and work on recruiting a new laboratory director will continue."
Premier David Burt said, "The MDL, a national asset since the start of the Covid-19 pandemic, has established a legacy as a community laboratory that grows innovative scientific ideas, and it will continue to thrive well into the future."
Bermuda Health Council CEO Dr. Ricky Brathwaite said,, "MDL has a fantastic team that has produced a great volume of results during the many stages of the pandemic. These are dedicated technicians and scientists-in-the-making that have led Bermuda through very tough times and pressure packed situations.
"They have rolled samples, extracted viral material, plated primers, calculated run times, entered data into the test reporting system, sanitized countertops, donned and doffed PPE, and in general spent countless hours doing necessary work."
A spokesperson noted, "Mr Rogers, Ms Bashir and Dr. Ambrose will continue this work with the MDL team to ensure that goals of the lab in respect to Covid continue to be successfully managed and met."
Comments
comments