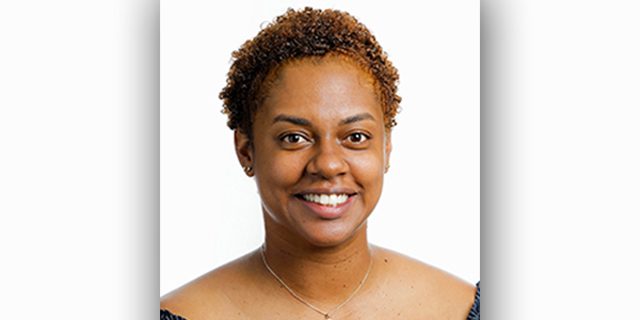 Certain decisions being made she does not agree with, the multiple roles are too much for one person to sustain, and the young people at MDL lab are 'amazing' and well trained and will be able to handle the operations.
This was from Dr Carika Weldon — the Science Advisor & MDL Laboratory Director — who has resigned from her position, with her last day to be on January 31, 2022.
Speaking with ZBM, Dr. Carika Weldon said, "I've learned I can give and give and give, but I can't give from an empty cup, and I have to take care of myself physically, mentally.
"I haven't forsaken my country, I'm not turning my back on Bermuda, I feel as though the decisions that are being made are what's turning their back on the country and I don't stand by them."
"I worked for 18 months every day, straight. Most days, 12 plus hours, 16 hours," she said. "The first six months, I worked for free.
"It was not about money, it was just about helping my country. It continued, and then obviously I went into a paid position. I had multiple roles. Yes, I was science advisor to the government, but within the lab function, I was also having multiple roles.
"It's too much for one person to sustain. When we hit crisis like we are in now, it then becomes an even more impossible task, because I have five, six, seven, eight staff out. I can't cover for all eight of them."
Dr Weldon also spoke on the matter via Twitter, saying, "If it was about money, I would not have stepped away from a $720K 3 year contract."
Bermuda has, to date, processed over 710,000 Covid tests, since mid 2020 the island has been in top 5% of testing per capita worldwide, and is currently ranked 5th per capita out of of 222 nations/territories. The per capita ranking has fluctuated slightly over the last 20 months, however has always been in top 10, meaning that the island has maintained a very high testing ratio compared to the rest of the world.
When asked by ZBM about the decisions being made, she told them, "Certain decisions… I mean, just simply, just obviously it's more recent, but we shouldn't be sending our children back to school right now in person. It should be remote, but because of a staunch position that this is what the government has promised at any cost, they want it to happen, and obviously you saw the reopening of school and it's been staggered, and now people have to get tested again, if they're going on Monday for the first time.
"That's just one example," she said. "This is the fifth outbreak that we've had. We should know how to react, but we don't, almost like feasibility isn't considered. It's just 'Okay, well, this is what you have to do and we're going to do it.'
Dr Weldon also told ZBM — which you can watch here — that the lab "runs like clockwork, the young people are amazing, they know what to do, and I am not an ounce worried that MDL won't be able to survive without me because I have trained them enough to be able to manage. Obviously they need someone to direct them, but in terms of the operations, they will be fine."
In confirming her resignation earlier this week, a government spokesperson noted, "Dr. Weldon has done an incredible job, bringing immense passion and commitment to the vital operation that has been Covid testing in Bermuda. She transitions with the sincere thanks of the Government and people of Bermuda for a job tremendously well done."
Dr Weldon was honoured back in the 2020 2020 Queen's Birthday Honours List, and at that time the Government said, "Dr. Weldon returned to Bermuda from the UK to devise a testing regime for Bermuda to increase testing capacity as part of the COVID-19 pandemic response. She has done so at a great sacrifice to her existing work in Oxford. She led the development of the Government's Molecular Diagnostic Lab and has dramatically increased the island's testing capacity, a critical element in successfully controlling the spread of COVID-19 on the island."
Comments
comments