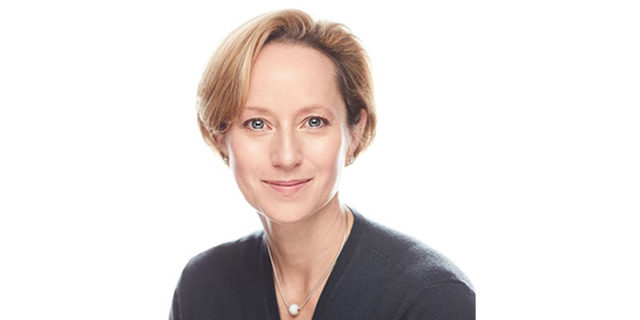 Saltus Grammar School recently hosted a Saltus Speaks event as part of their ongoing educational sessions, with Dr. Lisa Damour speaking in the virtual event.
A spokesperson said, "On Thursday, 11th March, Saltus was delighted to welcome Dr. Lisa Damour, virtually, as part of our ongoing educational sessions, Saltus Speaks.
"Dr. Damour graduated with honours from Yale University and worked for the Yale Child Study Center before earning her doctorate in Clinical Psychology at the University of Michigan. She has been a fellow at Yale's Edward Zigler Center in Child Development and Social Policy and the University of Michigan's Power Foundation.
"Dr. Damour is the author of two New York Times bestselling books: Untangled: Guiding Teenage Girls Through the Seven Transitions into Adulthood and Under Pressure: Confronting the Epidemic of Stress and Anxiety in Girls.
"She writes the monthly Adolescence column for the New York Times, co-hosts the Ask Lisa podcast, appears as a regular contributor to CBS News, works in collaboration with UNICEF, and serves on the Advisory Board for Parents magazine.
"Dr. Damour also maintains a private practice and consults and speaks internationally. Head of School Deryn Lavell shared that 'what impresses me the most about Lisa, is that first and foremost she is a warm, wonderful, thoughtful, and incredibly intelligent woman; a role model for young women all over the world. But that she really knows kids and really knows as a parent and a doctor the stresses and strains that we are all under.'
"Thanks to a partnership with our Saltus Parent Association, the Saltus Speaks series are informational parent events that feature a variety of experts on education. Dr. Damour's topic was focused on 'Dealing with Anxiety in Children and Adults in Stressful Times' and her session was broken down into two main sections: Anxiety and Stress."
"In her section regarding anxiety, Dr. Lisa Damour said, "Anxiety is a healthy, protective emotion meant to alert us to the presence of danger. Many would consider this surprising because this is not how, as a society we have talked about anxiety; we talk about it like it is a bad thing.
"The landscape of how we manage anxiety is to start from the position of accepting anxiety as almost always a friend, an ally, a protective part of being human. There are two conditions when anxiety is not that great, and they are condition one: if anxiety is happening but nothing is wrong. Anxiety is only healthy if it corresponds to a problem. Condition two: if it is too big for what is wrong. We want the degree of the anxiety to correspond to the degree of the problem or challenge."
The spokesperson said, "Section two of the webinar was about stress. The way people perceive stress is very similar to the way people perceive anxiety, it is horrible, avoid it, minimize it, stay away from stress, except psychologists, they think stress is good.
"Why are they okay with stress? First of all, you cannot avoid it; stress is part of being human and secondly, it makes you grow; there is no growth in the absence of stress.
"Under normal conditions, stress is healthy, important and valuable for growth. There are two times when psychologists consider stress to be a problem; one is trauma and two is chronic stress [where the student feels like they have so much going on, where they cannot rest.]
"The pandemic is a chronic stress condition – it is the unrelenting everyday aspect of the pandemic that is really hard. How do you manage chronic stress? We intuitively start coping but not all coping is created equal."
Dr. Damour concluded her section on stress by saying, "We are not all in the same pandemic when it comes to stress and it is really important to remember that. We must acknowledge that stress is a highly dynamic experience.
"How stressful the pandemic is, depends on who it is happening to, it depends on what was going on in their life before the pandemic…it depends on whatever demands have come of them in context of the pandemic."
Comments
comments