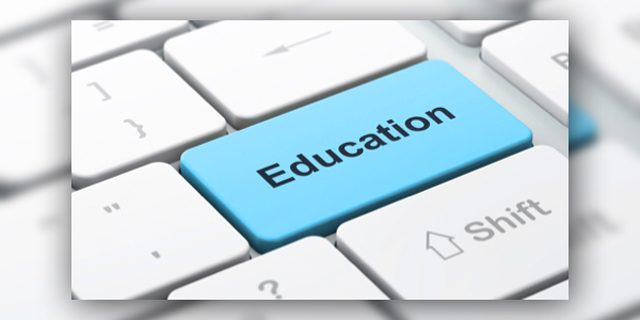 The Department of Education issued a letter to public school parents regarding steps currently being undertaken in reference to Covid-19, saying that while public schools are currently open, they "are devising contingency plans to support children's continued learning in the event that schools are closed."
A government spokesperson said, "The Department of Education issued the following letter to parents regarding steps currently being undertaken in Bermuda's Public Schools to help the spread of the coronavirus [Covid-19]."
Acting Commissioner of Education, Dr. Llewellyn Simmons stated: "I would like to assure you that the safety, health and well-being of our students, staff and public school families, is our top priority.
"The Ministry of Education has been working closely with the Ministry of Health to help prevent the spread of the coronavirus [Covid-19]. To date, no known cases of Covid-19 have been identified in Bermuda.
"As reported, public schools will remain open. We will continue to receive daily reports from the Ministry of Health and principals. Should there be any confirmed case[s] in any of our schools, families will be notified and decisions will be made according to Centre for Disease Control and Prevention [CDC] guidelines, following a risk assessment in coordination with the Department of Health. To reiterate, decisions on school closures will be science-based and made in coordination with the Department of Health.
"The Department of Education issue a public press release on the preventative measures that have been put in place in all of our schools. They include:
Daily monitoring of students and staff illness and/or absenteeism
All flu-like illnesses on school grounds are to be reported to the Department of Health Schools Coordinator
Encouraging sick staff and students to stay at home
Stepped up cleaning and disinfecting of common areas [three times a day]
Isolation and removal from school premises of anyone found to be ill with flu-like symptoms
Suspension of field trips and sporting events until further notice
Asking students and staff to practice social distancing
Schools requiring students and staff to wash their hands before entering classrooms, particularly for classes involving contact with equipment that other students will be using during the day
The cancellation of all overseas school trips
Suspended school PTA and PTSA meetings
Parents and staff are asked to inform the Department of Health and school leaders if they have been in contact with anyone who has recently been in a high-risk country, and
Establishing communication policies and infrastructure for rapid dissemination of information to staff and parents.
"Additionally, the Department of Education, along with schools, are devising contingency plans to support children's continued learning in the event that schools are closed. Preparation includes the development of hard copies of learning packets and/or improved support for information technology for remote learning.
"Internet access, an email address and a student and parent PowerSchool account are needed for remote learning. Remote learning involves each student receiving weekly teaching assignments, to login PowerSchool when required, to complete tasks during the week, to communicate with other students if asked, and to continue the learning process. This continuous learning by each student will be critically important for upcoming pre-scheduled tests and examinations.
"We are also asking that non-essential visitors, volunteers and contractors do not visit schools until further notice.
"For your information, please also review the Ministry of Health School Guidance on Covid-19 and the CDC Considerations for School Closure Documents currently on the Department's website.
"I understand that this is a difficult and worrying time for many students, staff and parents. We, therefore, commit to regular communication and updates with you and to continue to make informed decisions in the best interests of staff, students and their families."
Comments
comments